Racial bias in soccer commentary: Q&A with researcher behind landmark study
Gareth Fuller - PA Images / PA Images / Getty
For years, English-speaking soccer commentators have been accused of using racial stereotypes to describe Black players. Now, there's data to prove it.
A study by Danny McLoughlin, a lead researcher with Danish firm RunRepeat, and the Professional Footballers' Association determined racial bias exists in soccer commentary. McLoughlin and his team reviewed more than 2,000 statements from 80 matches across four of Europe's top leagues and found that players with darker skin are reduced to their physical traits more often than those with lighter skin.
Players are starting to speak out. In an interview with The New York Times, Inter Milan striker Romelu Lukaku said Black players regularly hear about their "pace" and "power" but not about their intelligence.
McLoughlin's study proved Lukaku's point.
theScore spoke to McLoughlin in depth about racial bias in soccer commentary and potential ways the industry can solve it.
When you reviewed these matches, was there any particular phrase that was biased one way or another?
Danny McLoughlin: The individual terms being used are less important than the overall picture. We were looking at patterns here. Basically, individual words and statements added up to form a pattern.
For example, here's one positive comment about power: "He's an important player in Norwich City's midfield, a strong and competent player." That's about (Ghanaian-born midfielder) Alexander Tettey of Norwich City. Again, that's a compliment. There's nothing wrong with that in isolation. Where the problem comes in is when this is repeated over and over at the expense of his other attributes.
Alexander Tettey, for example, is also a good passer of the ball, he reads the game well to make interceptions, he's an intelligent player. There are other aspects to his game. Things become an issue when his physical attributes are repeated over and over and over at the expense of these cognitive attributes.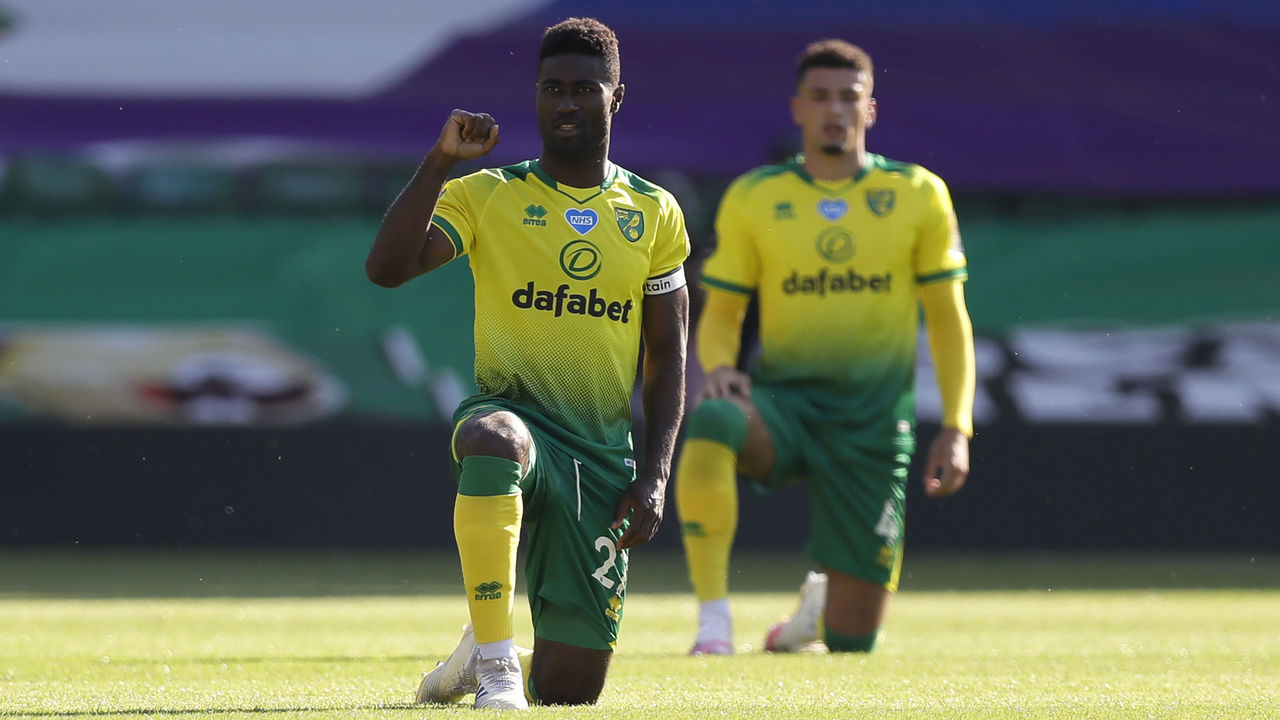 What if a Black player actually has pace and power? Is there a more responsible way to describe that player, or is it about highlighting the player's other attributes more often?
DM: Why is that the first thing we say? Is that his most important or his best attribute? Or is it a stereotype or cliche? I think "cliche" is a better word than "stereotype" because I don't think anyone is doing this deliberately.
The whole point of the study is - I'm not going out and calling any commentators racist. What I'm saying is that there's unconscious bias underneath the surface. Probably one of the most important points I try to make when I speak to journalists is that commentators just happen to be used for research.
The study could have very easily been done on print media, on studio analysis, on podcasts, on whatever other form of media. I think you'd probably find similar results. It just happened that commentators were the vehicle on this occasion.
Do you think this is a challenge for commentators in other sports, or is football more susceptible to racial bias because of the diversity of players and backgrounds?
DM: I think it's a problem for other sports as well. In the past, there's been an issue in American football where the quarterback was most often white and in a skilled position or intelligence position, and the physical positions were filled with Black players who are said to be more athletic and powerful.
I had a call with people from New Zealand who were saying that it might be similar in rugby. New Zealand is, obviously, a rugby country. The other studies I've looked at have touched on it in American football and basketball. So I think it's a widespread problem. I think a lot of people who consume these sports are aware of this problem. But there's not loads of numbers out there about it.
The Premier League and English Football League recently announced a project to promote more Black, Asian, and ethnic minority managers. Do you think something similar should be done with commentators?
DM: I think more diversity in the commentary box is a good way to go. But for existing commentators, I think it's important to step back and think, when two players from each of our two groups do similar things, are you describing it the same way?
For example, if a Black winger knocks the ball past someone on the wing, runs past him, crosses it in, the team scores, are you focusing on pace and power? If a white player does it, are you also focusing on pace and power? Or are you going to call him a skillful winger? Basically, what you're looking for is people to be looked at as individuals rather than as any group.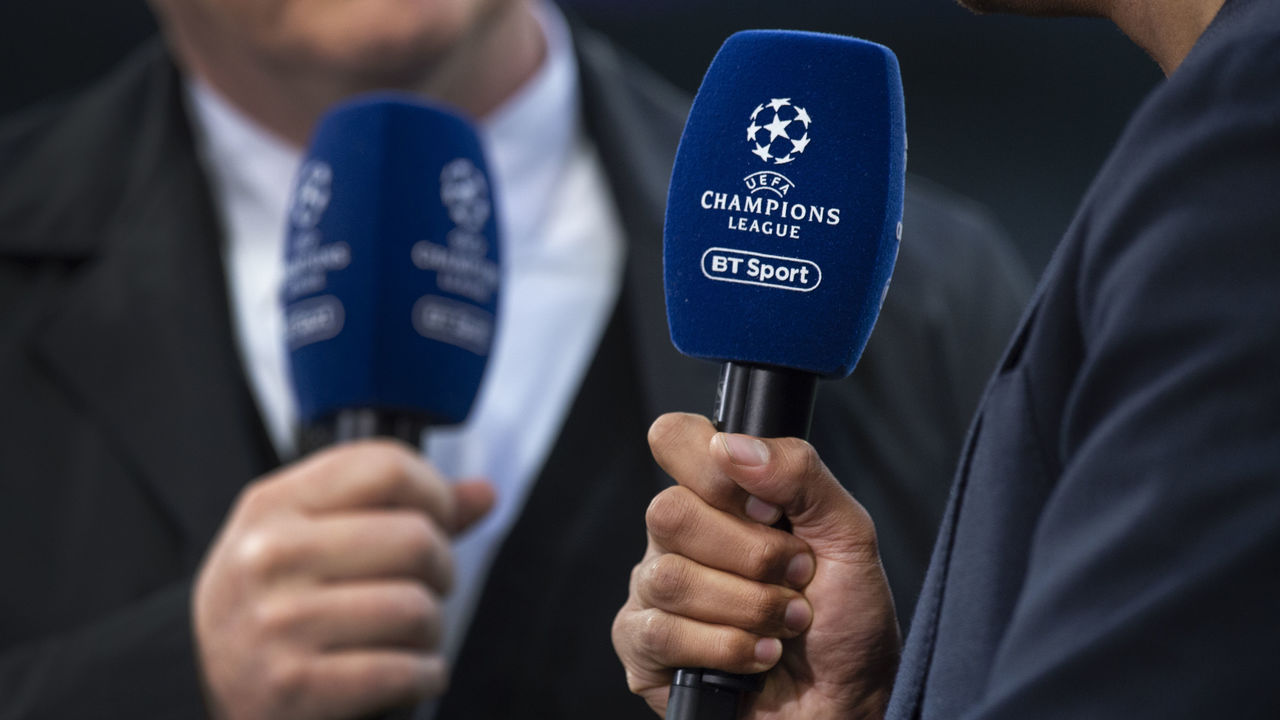 What can commentators do to more accurately and fairly describe the players they cover? Is it simply a matter of sensitivity training, or does it require a whole paradigm shift in the media industry?
DM: Football as a whole needs to take a look at itself. The same way a footballer goes after a match - and they'll have film sessions, they'll break down the games, they'll look at what they did right and what they did wrong - it can't be a bad idea to have that in place in the media, to go back and look at what's happening within your own media coverage, whether that's at a newspaper, TV companies, or on the radio. To kind of take a look at what's going on and ask, "Are we getting better?"
We've got a benchmark now. Can these companies perhaps start doing their own studies to see if they're getting better or worse?
Premier League games are being broadcast in so many different countries. Do you think football commentators have an even greater responsibility because of the size of their audience?
DM: Yeah. Commentators have a huge responsibility. They have to be careful about what they're saying. And I think a lot of commentators are. They put a lot of effort into what they do. But these seem to be unconscious biases. So if no one's ever pointed it out to you before, it's hard to do anything about it or even realize that it's a problem.
Hopefully now that it's been highlighted, people can be more conscious.
You've mentioned "unconscious biases" a few times. Is that a bigger problem than the blatant racism we see?
DM: There's a good interview in Forbes with (former Brighton & Hove Albion full-back) Liam Rosenior, and he talks about covert racism and overt racism. Basically, what he says there is that nowadays overt racism doesn't really bother him so much. Obviously, it's a huge issue and it's disgusting. But he feels that he can now ignore that. People get called out on it and move on.
But what happens with covert racism? I'm loathe to use the word "racism," but this covert or unconscious bias is difficult to see, is difficult to call out. Therefore, it's more likely to have unseen effects and impacts who becomes a coach, who becomes a manager, who becomes club captain.