How Berlusconi changed football as AC Milan's colourful president
Peter Robinson - EMPICS / PA Images / Getty
In many ways, Silvio Berlusconi, who saved AC Milan from bankruptcy and led the Rossoneri to the summit of world football, lived long enough to see himself become the villain.
It was this self-made entrepreneur, after all, who salvaged this storied club from the incapable hands of a deadbeat owner, and it was Berlusconi who assumed its debts. In December 1985, supporters at San Siro unfurled banners urging Berlusconi to buy Milan and free them from the grip of mid-table mediocrity.
He did, and won 29 trophies in doing so. And yet 31 years since Berlusconi added football to his ever-expanding empire, he left the club exactly how he found it.
Following a drawn-out negotiation process, several failed investment opportunities, and even more delays, little-known Chinese investors Yonghong Li and David Han Li finally came to the rescue. Berlusconi shook hands with Milan's new foreign overlords Thursday night, signalling a €740-million transfer of power that closed a revolutionary era in Milan and European football history.
Enough already
As recently as last summer, Milan's hardcore ultras staged a protest outside Berlusconi's villa and demanded he sell the club. A year earlier, in the southern stand of a barren San Siro, a banner in bloody font gave a clear message: "Game over," it read. "Insert coin and save AC Milan."
How Milan reached one of the lowest ebbs in its existence is not difficult to understand. After spending more than $1 billion propping up the Rossoneri, Berlusconi, despite an estimated worth nearing $7 billion, sold his best players and refused to reinvest in the squad. A €560-million lawsuit against Berlusconi's holding company, Fininvest, for alleged bribery stripped Milan of financial power.
Related: AC Milan's new owners target Champions League return
Replacements arrived exclusively on free transfers or on loan. Aside from one brief spending spree in the summer of 2015, Milan lacked the funding to compete in Italy, let alone in Europe. Season-ticket sales sank to a record low of just 10,000 ahead of this season. Coaches came and went, legends like Clarence Seedorf and Filippo Inzaghi were disgraced, all of them easy scapegoats for an increasingly out-of-touch owner and board of directors.
Even as big players like Zlatan Ibrahimovic were sacrificed, Milan reported €90 million in losses in 2015, and its 2016 account is expected to be €70-80 million in the red, a source told Reuters.
Removed of headline attractions, Milan still spent close to €100 million a season on players' salaries. At best, Berlusconi and the people under him looked incompetent.
A new beginning
That was hardly the case in the late 1980s and early 1990s, when he authorised shrewd signings, modernised the club and its facilities, and encouraged more TV coverage. Back then, Berlusconi looked like the smartest man in football.
"The state of the club had not been so good before Berlusconi took over but he brought organisation and vision. He was responsible for everything and Berlusconi himself actually signed me," Dutchman Ruud Gullit, the first of Berlusconi's blockbuster acquisitions, told the Guardian's Donald McRae in 2007. "As soon as I met him I could sense a chance to do something unbelievable with (the) club."
Berlusconi opened an apparel shop near the city's famous Duomo, revamped the team's training base a short ride north, published Forza Milan magazine, and offered his star players competitive wages.
"It sounds old hat now, but it was vibrantly new for Italy at the time," wrote Rome-based journalist Paddy Agnew in his book, "Forza Italia: The Fall and Rise of Italian Football."
The only thing left to do was build the best team in Europe. Milan's rise to the top happened in just a few years, with Marco van Basten and later Frank Rijkaard filling all three of the club's foreign slots to great effect. Van Basten and Gullit formed a potent partnership up front, while Rijkaard held midfield beside Carlo Ancelotti. Franco Baresi marshalled the defence with Alessandro "Billy" Costacurta. A young Paolo Maldini also transformed the left side of the backline.
It was an efficient construction, but the appointment of Arrigo Sacchi, a former shoe salesman whose attacking mentality won over Berlusconi, turned this collection of talent into world-beaters.
Unlike previous Serie A-winning Juventus sides which valued catenaccio - an old form of defensive-first football - Berlusconi marked a shift in paradigm. With Sacchi in charge, Milan completely rejected Italy's defence-first mentality. Sacchi wanted a full press, every player looking to win the ball back and poised to attack in a fluid 4-4-2 formation. Zonal marking was favoured over man-marking, movement was paramount, and space was a precious commodity.
It was entertaining, but more importantly, it was successful. The Rossoneri strutted to back-to-back European Cup triumphs in 1989 and 1990. They remain the last team in Europe to defend its title.
'Milan are my laboratory'
Of course, Berlusconi hardly profited from Milan financially. The team even at its height ran a deficit. But he made sure to use the club to his benefit - and to the benefit of European football as a whole.
TV was a big part of Berlusconi's equation for international success, and Milan was the vehicle that brought change to the game as we know it. The Champions League in its current incarnation was the brainchild of the ambitious media magnate, who was inspired by Napoli's first-round elimination to Real Madrid in 1987, a match played behind closed doors.
The old European Cup - a "historical anachronism," according to Berlusconi - followed a winner-take-all knockout format right from the start of each season. Wary that a team like Milan would lose early on and miss out on millions of potential revenue, Berlusconi approached UEFA with a plan to make the competition a season-long proposition.
Armed with a TV network, Mediaset, the Italian wanted pay-per-view television to take hold and hoped some of Europe's biggest clubs would play 80 matches a season.
It may not be that high a number now, but it's close.
"Milan are my laboratory for the future. We have to reach an audience beyond the stadium. That means television, the theatre of the global village. Milan must be a part of that," a prescient Berlusconi told World Soccer magazine in 1991.
"We would like to be the best, of course. But at the highest level winning or losing is often a matter of luck. What is important is that we are among the main actors in this theatre."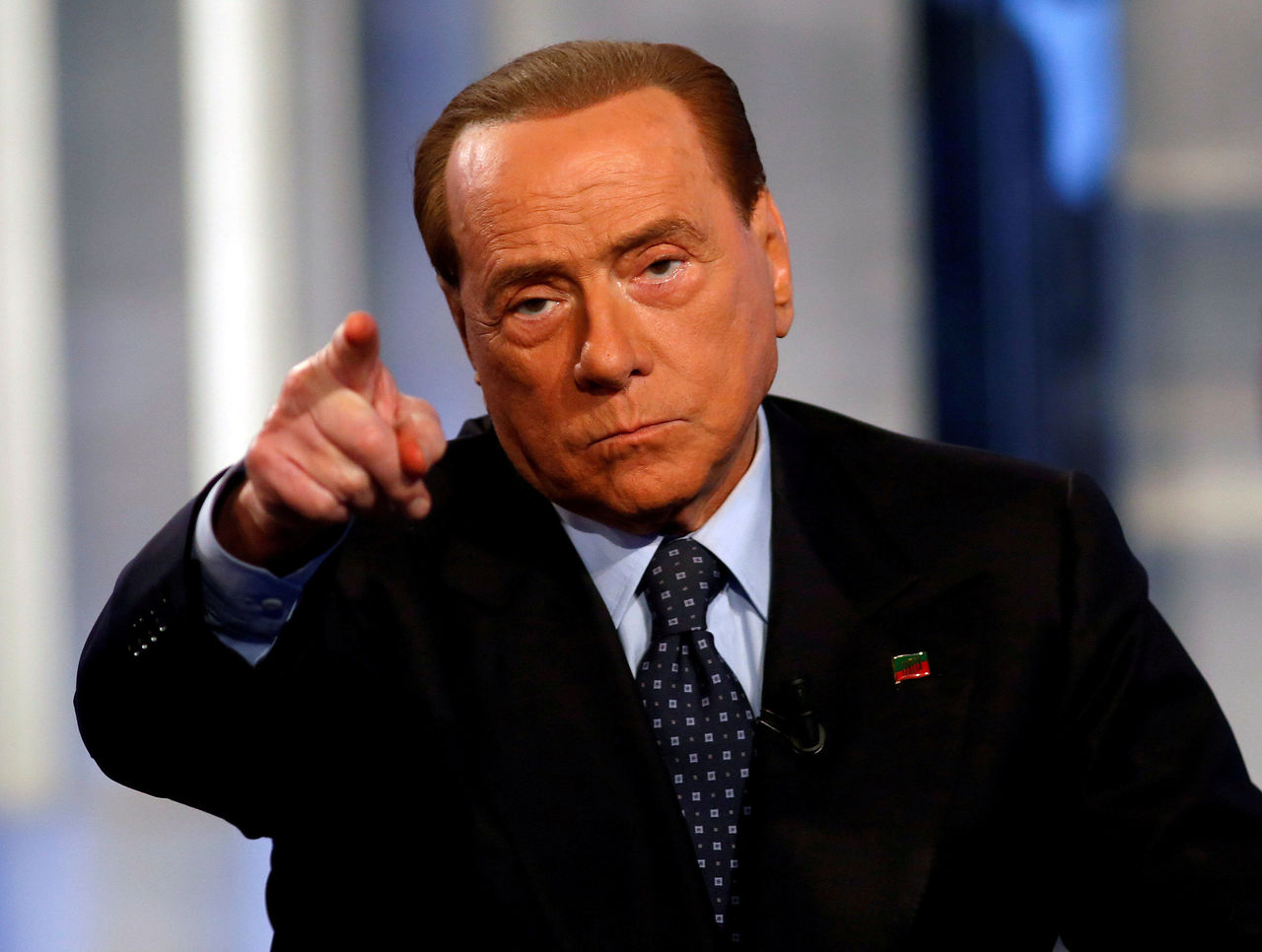 The Rossoneri also played friendlies organised for the sole purpose of being broadcast on one of Berlusconi's channels. He would find a way to get all of his properties to intermingle.
Kappa, a client of Fininvest, manufactured Milan's iconic red-and-black kits, and Mediolanum, one of Berlusconi's insurance offerings, sponsored the team for a brief time. Berlusconi ushered in a new era of marketability and TV savvy.
The final countdown
Unfortunately, Berlusconi's Milan stood still as the rest of the game caught up and thrived off these innovations. The team has not qualified for the Champions League - the tournament Berlusconi helped create - for the past three seasons. Berlusconi slowly withdrew from the sports scene as he dedicated more time to his political career. While serving as Italy's prime minister in 2008, Berlusconi even resigned as Milan's president to avoid any conflict of interest.
He had been so involved in the past that he held an audience in the dressing room ahead of the 2003 Champions League final, which Milan won on penalties. Berlusconi attended match after match at San Siro, and he inspired his players every time he descended on Milanello by helicopter.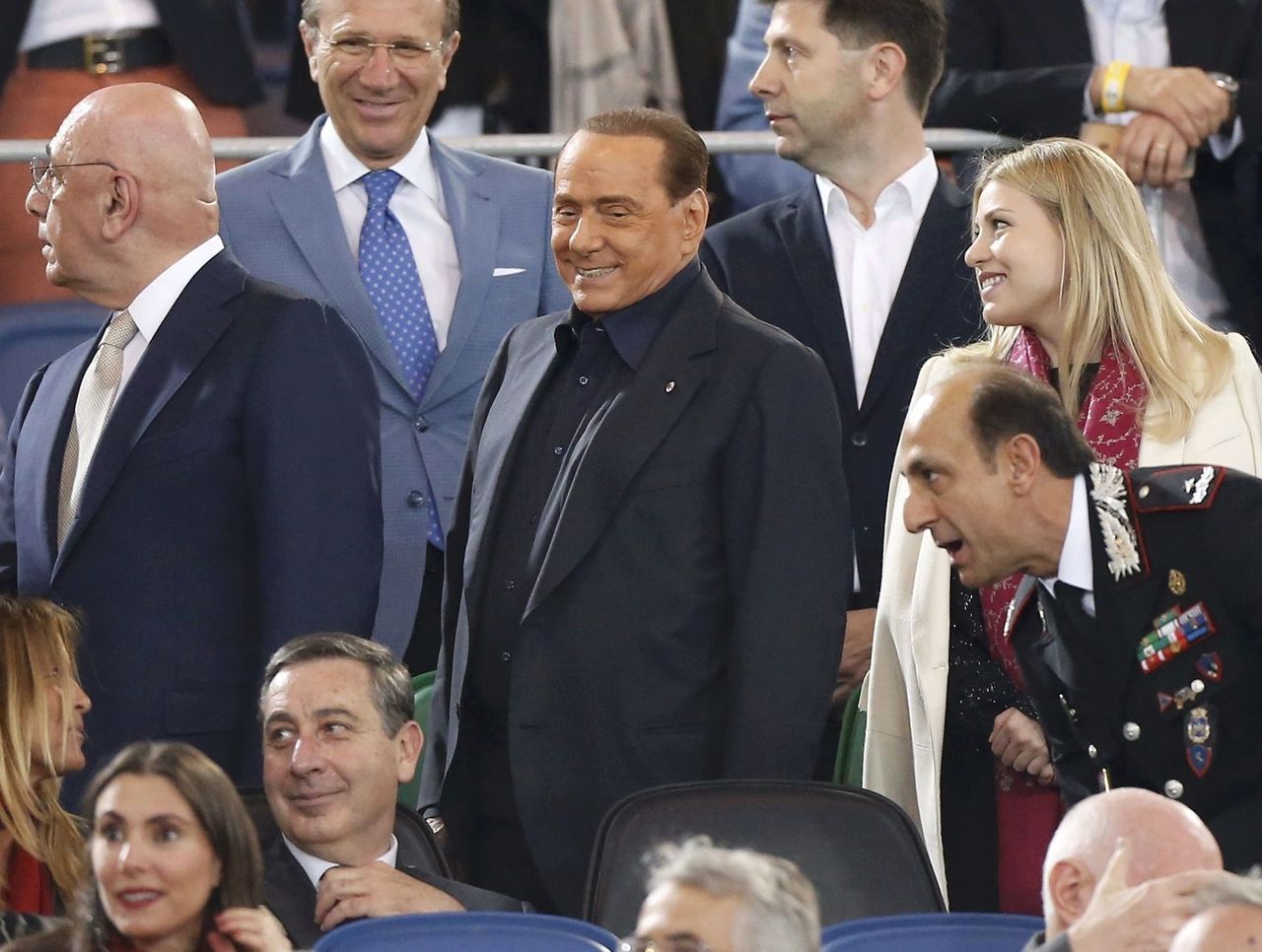 "We were like abandoned dogs furiously wagging our tails at the return of our master," wrote former Milan maestro Andrea Pirlo in his autobiography, "I Think Therefore I Play."
This brash son of a bank clerk had his tentacles in every aspect of Italian life - TV, insurance, publishing, groceries, you name it - but lawsuits, allegations of corruption, and a tax fraud conviction all but ended his life in politics.
He's now reached the same juncture in football. Someone else had to save Milan this time.
(Photos courtesy: Action Images)
Comments
✕
How Berlusconi changed football as AC Milan's colourful president
  Got something to say? Leave a comment below!