The International Olympic Committee's (IOC) suspension of the Russian Olympic Committee for their role in a widespread doping scandal has sent ripples through the competition ahead of PyeongChang 2018 - especially since clean Russian athletes have been invited to participate under a neutral flag as the Olympic Athletes from Russia (OAR).
As OAR membership is by IOC invitation only, the 168 Russian participants slated to compete might not necessarily be the country's top athletes. That means that several events Russia has excelled at previously may be up for grabs, allowing other countries to break through as medalists, or reclaim previous positions of power.
Here are the events likely to be most impacted by the Russian athlete ban:
Men's short track speed skating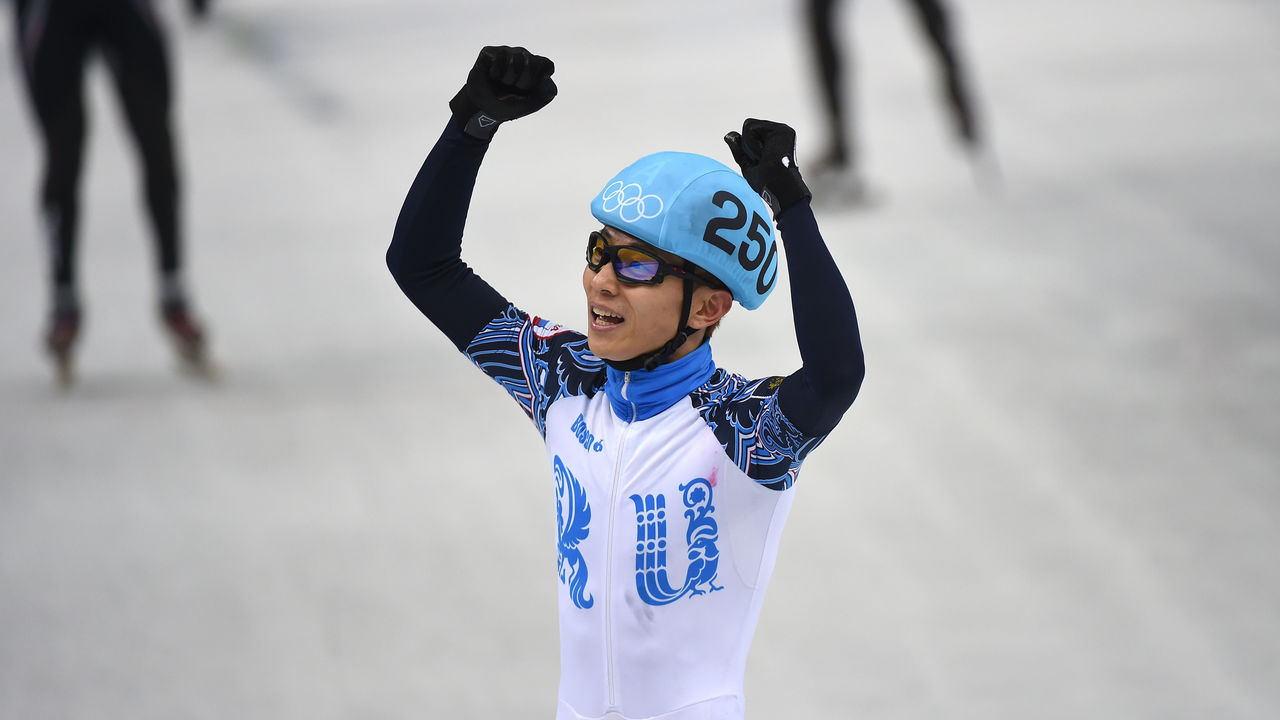 Viktor Ahn won three gold medals and a bronze for South Korea as a 20-year-old at Torino 2006. After a knee injury and a falling out with his country's federation prevented Ahn from skating at Vancouver 2010, he attained Russian citizenship and added three more gold medals and a bronze at Sochi 2014.
Now, short track speed skating's answer to Usain Bolt is stuck in bureaucratic limbo, unable to compete in his birth country in likely the 32-year-old's last hurrah on the sport's grandest stage. While Ahn hasn't been publicly linked to doping, he hasn't been invited by the IOC to participate at PyeongChang 2018, and it's unclear whether a late appeal ahead of the short track program's Feb. 10 start will have any impact on his ability to compete.
It's worth noting that Ahn hasn't been skating particularly well of late - he sits 26th in the world in both the 500 meter and 1000 meter events on the International Skating Union's World Rankings - but he'd still be a crucial member of OAR's men's relay team.
In fact, with only two men and two women invited to skate for OAR, repeating as men's 5000 meter relay champion is already off the table.
Ironically, Ahn's absence improves South Korea's chances of returning to the top of the podium. The speed skating powerhouse hasn't won an individual men's event since Vancouver 2010, and last claimed gold in the 5000 meter relay at Torino 2006 - when Ahn was anchoring the team. Without Ahn, expect South Korea, led by Hwang Dae Heon, to regain its status in the premier short track speed skating events.
Men's cross-country skiing
Russia's men's cross-country skiing team produced eight medals (including two gold) between Vancouver 2010 and Sochi 2014, which ranks second only to cross-country juggernaut Sweden. This year, however, cross-country skiing is one of only three sports at PyeongChang 2018 that doesn't boast at least one returning Russian athlete - either man or woman - from the previous games, a dramatic overhaul for a sport plagued by doping allegations.
Alexander Legkov, the 50 kilometer freestyle gold medalist and a member of Russia's 4x10 kilometer relay team in Sochi, is also among the athletes tied up in the red tape of drug violations and subsequent appeals. He won't be back to defend his medal. Neither will fellow 2014 medalists Maxim Vlegzhanin, Alexander Bessmertnykh, and Nikita Kryukov - all linked to doping.
While several skiers have successfully appealed their bans and sanctions, none were invited to PyeongChang 2018 by the IOC. Not only will Russia's top performers from Sochi 2014 be absent, its total allotment dropped from 12 men and eight women four years ago, to OAR's seven men and five women this year.
While the competitors from Sweden and Norway should continue to dominate the field, with Russia's institutional edge diminished, the door is open for competitors from countries which haven't historically excelled in cross-country skiing - like Canada's Alex Harvey or Kazakhstan's Alexey Poltoranin.
Men's and women's biathlon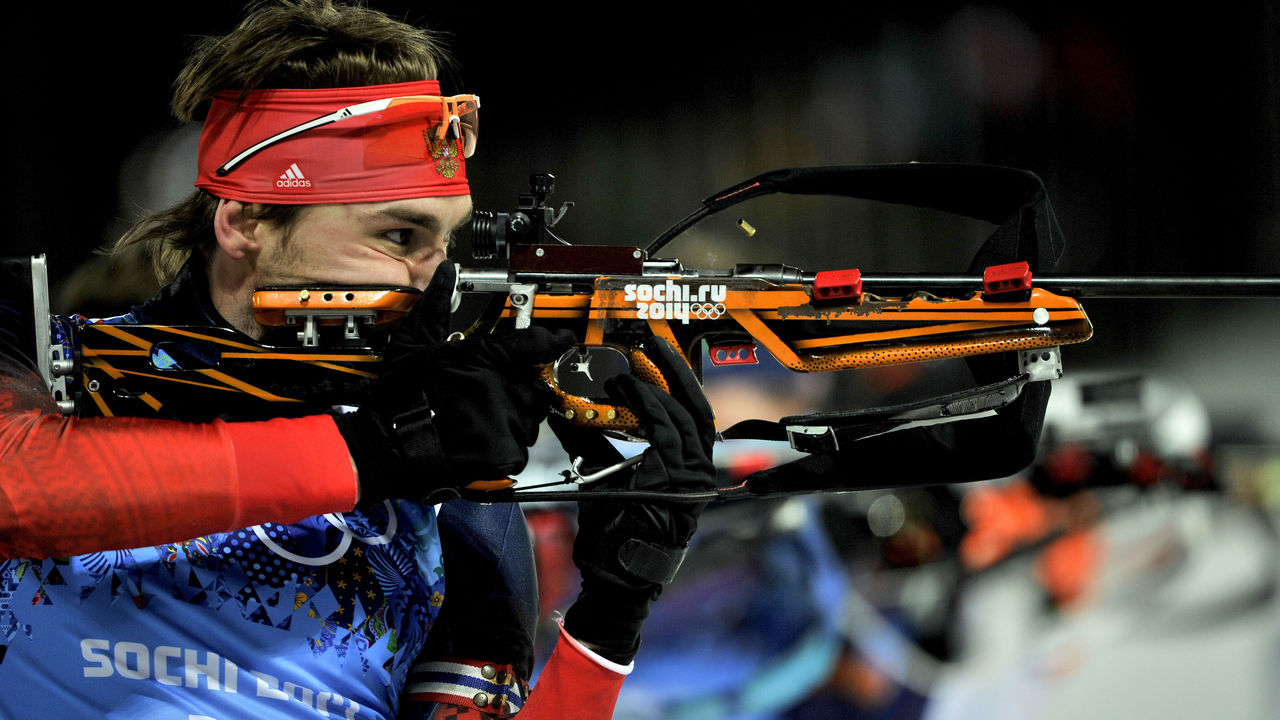 Biathlon is the second event without a returning athlete from Russia's 2014 team (the third is curling, a team sport with a very different selection process than most other events - and rarely produces anything close to a true doping scandal).
Doping has been a particular concern on the women's side. Of the six women who represented Russia in 2014, four have been banned from future games due to doping violations, including Olga Vilukhina, the now-disgraced silver medalist from Sochi's sprint and team relay events.
Russia had two strong biathlon medal hopes in South Korea. The first was Sochi 2014 relay gold medalist Anton Shipulin, who ranks third in pursuit and fourth in mass start in the BMW IBU World Cup Biathlon standings. The second was the women's relay team, which ranks fifth in World Cup points.
There's a major hitch here. The IOC didn't invite Shipulin to compete, giving OAR's two male allotments to Anton Babikov and Matvey Eliseev - neither of whom rank in the top 10 biathletes in the individual, sprint, pursuit, or mass start events on the international circuit.
The other issue is that despite the Russian women's success through the 2017-18 biathlon season, OAR has a mere two allotments for women, so they don't have enough athletes to participate in the women's relay. Barring injury, OAR can still participate in the mixed relay, but without their best men's and women's athletes, they'll be hard-pressed to reach the podium at PyeongChang 2018.
Women's ice hockey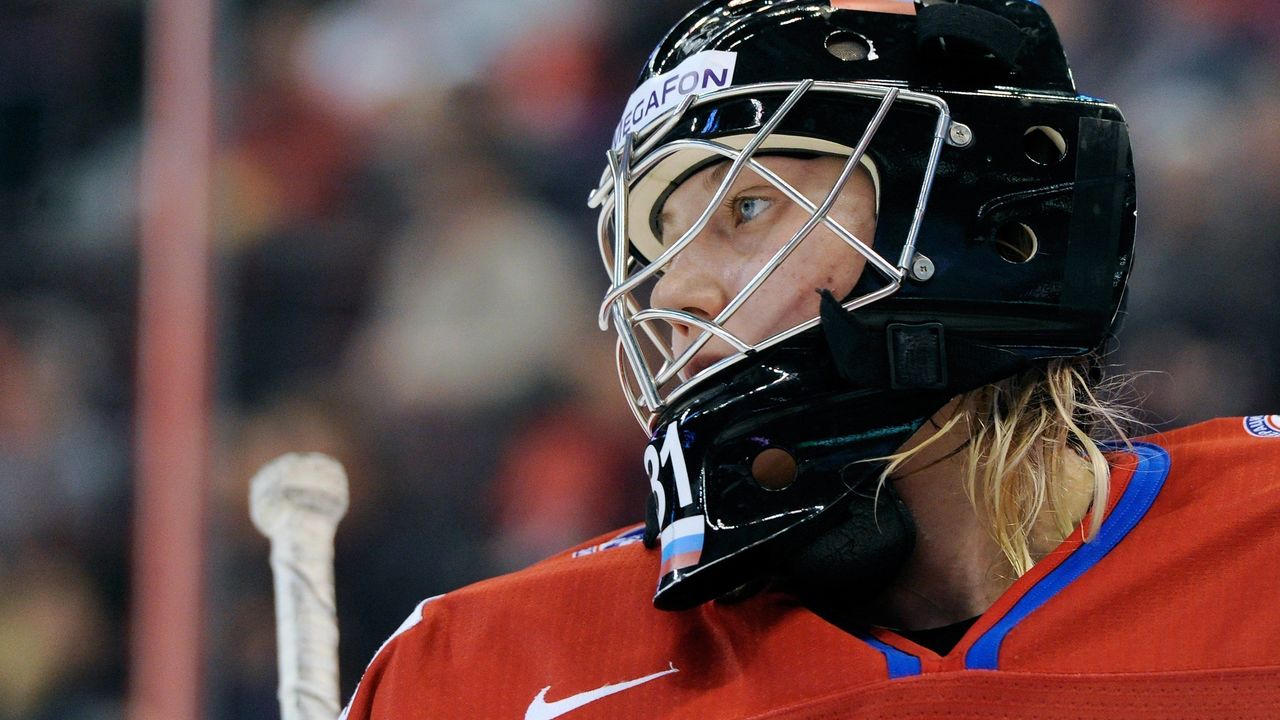 Despite a disastrous showing at Sochi - finishing sixth out of eight before being disqualified after at least eight players were caught doping - Russia's women still rank No. 4 in the International Ice Hockey Federation rankings, meaning they automatically advance to the tournament's quarterfinals.
But even with the advantageous position granted by their IIHF standing, OAR women face an uphill battle. Only six of the 23 players from the Sochi team are returning - one defenseman and five forwards.
Presumptive starting netminder Alexandrova Nadezhda, 32, also has an Olympic appearance on her resume - 12 years ago. In her lone game in Turin, Nadezhda allowed seven goals to Canada in just over 40 minutes after the starter was pulled.
Russia hasn't even won a bronze medal since women's ice hockey was added to the Olympic program in 1998, and despite the boost in infrastructure and elite athlete development that usually accompanies hosting the games, OAR's women just don't have the pedigree to enter this year's tournament with any momentum. Had Russia been able to dress more returning players, perhaps they would've finally been in a position to challenge the hockey heavyweights.
(Photos courtesy: Getty Images)