LEAGUES News
The future is now: What Italy must do to recover from World Cup disaster
ANDREAS SOLARO / AFP / Getty
Two days after Italy's biggest disappointment in generations, the search for answers began. Journalists decried the end of an era of greatness, while far-right politicians exploited the situation for their xenophobic agendas.
"Too many foreigners on the field," Matteo Salvini, leader of anti-immigrant party the Northern League, wrote on Twitter. "#StopInvasion, and more space for Italian guys, on the soccer field as well."
Italy's failure to qualify for the World Cup triggered opinions across the spectrum - many of them red herrings like Salvini's.
Because, amid all the fatalism, there's a bright future. As hard as it is to wait another four years for the next World Cup, there's a generation of players waiting to make the jump manager Gian Piero Ventura denied them.
Related: Ventura's incompetence the sole reason Italy isn't World Cup-bound
Ventura, who arrived in the job as a champion of youth, instead maintained the status quo. Lorenzo Insigne's exclusion could only be explained as a personal vendetta. Jorginho, the one spark in Monday's otherwise hopeless showing against Sweden, was kept out for so long that rumours spread of an international switch to Brazil. Meanwhile, minutes for Juventus' Daniele Rugani, Roma's Stephan El Shaarawy, and Atalanta's Mattia Caldara were few and far between.
The temptation to rip up everything and start fresh is strong, not least because that's how reigning champion Germany responded to a shameful showing at Euro 2000.
It's just not the solution to this inquest.
The problem starts at the top. Carlo Tavecchio, president of the antiquated Italian football federation (FIGC), and Ventura fostered a culture of arrogance and complacency that extended to the national team. By hiring a provincial manager like Ventura and awarding a contract extension to him in August - before anything was accomplished - Tavecchio showed how out of touch he is. (Not to mention the UEFA-imposed suspension he served in 2014 for making racist comments.)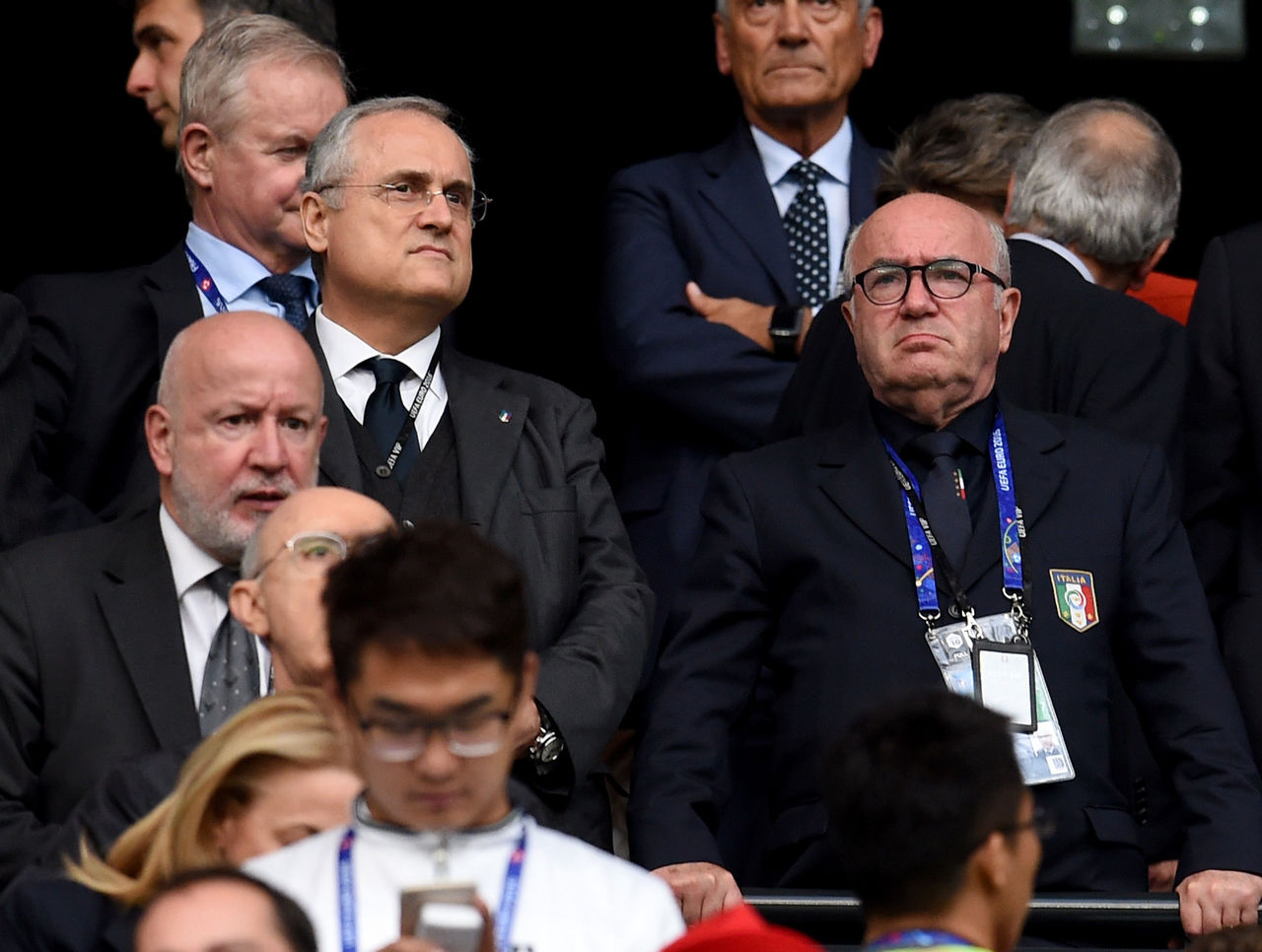 These two represent everything that's wrong with Italy. Tavecchio's approval of Video Referee Assistants is the single progressive thing he's done. He likely only won the presidency because of his relationships with other controversial executives at various top Serie A clubs, including former AC Milan CEO Adriano Galliani and Lazio president Claudio Lotito.
Former Milan midfielder Demetrio Albertini, who's held various roles with the FIGC, came close to winning in 2014 after securing the vote of the Italian footballers' association (AIC). It wasn't enough.
"What I can say is that there are so many former players who could give a lot, but with the current rules in place it's impossible for generational change to happen," ex-Milan captain Paolo Maldini told La Repubblica. "I still see the same faces as I did when I quit the national team 15 years ago. New ideas won't circulate this way.
"(Albertini) knew he would lose even before running for the FIGC presidency. The system is blocked, so there are people who've given so much to the sport and cannot make their contribution."
Maldini's shied away from declaring his own candidacy, despite holding informal talks with the FIGC in the past. As one of the most thoughtful voices in Italian football, it's a shame he too hasn't been invited to effect change.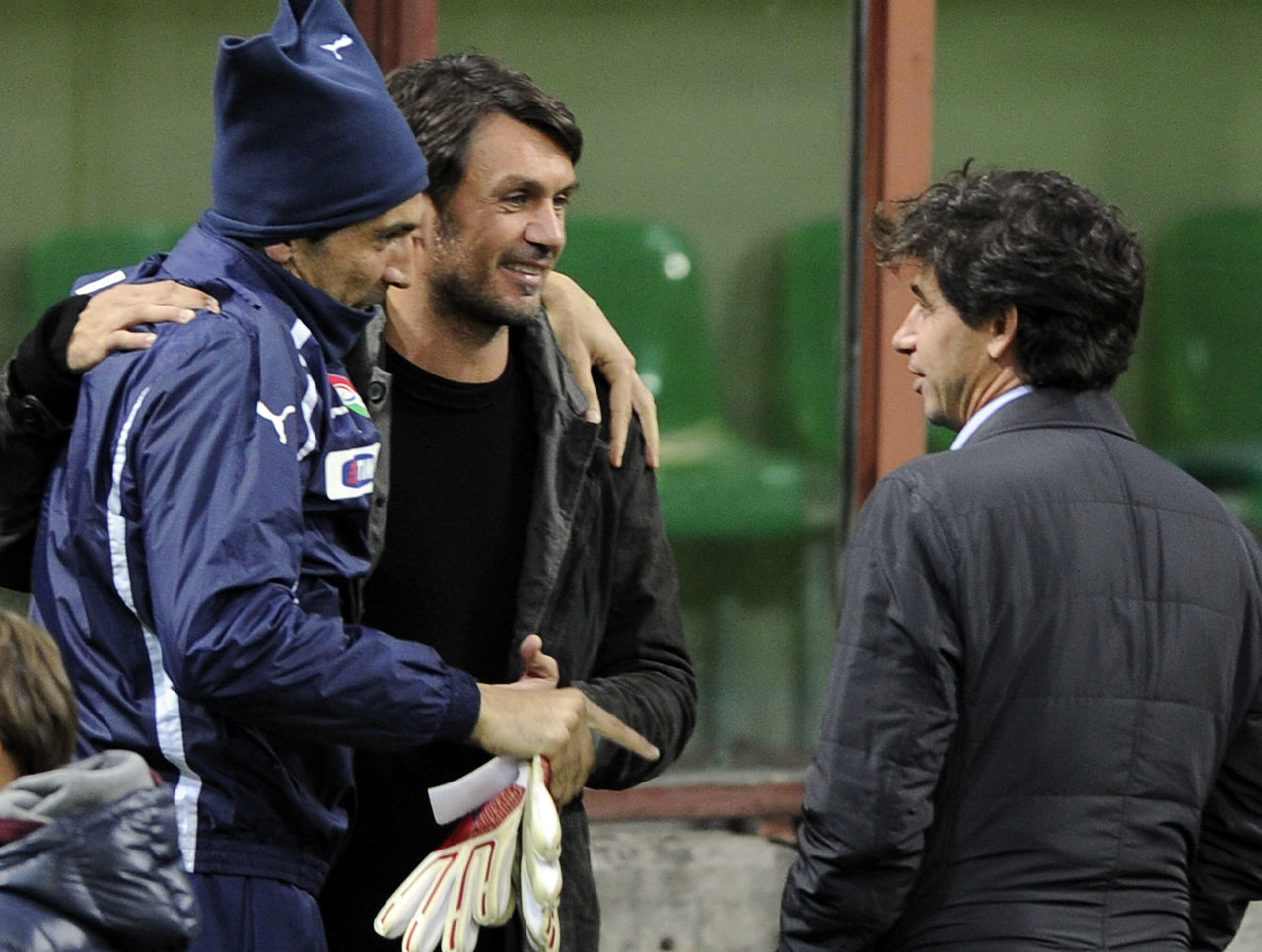 What's worse, another former player, Damiano Tommasi, who's now president of the AIC, stormed out of a meeting with the FIGC on Wednesday after learning Tavecchio wouldn't resign.
"There's no desire to change," Tomassi told Sky's Alessandro Alciato.
Ventura was fired, as expected, but the fact Tavecchio will remain isn't encouraging.
Of course, something's wrong on the pitch as well.
The fact that three winners from the 2006 World Cup not only remained on the squad but retained vital roles showed a lack of faith in youth. As much as Gianluigi Buffon, Andrea Barzagli, and Daniele De Rossi gave to the cause, a humbling moment like this one will ensure the next generation gets its chance.
Mismanagement of friendlies also cost Italy a more forgiving World Cup qualifying group. With two exhibition wins in the 15 matches it contested before the qualifying draw, the Azzurri fell down the rankings and entered as a second seed. That gave them a 50.2 percent chance of advancing.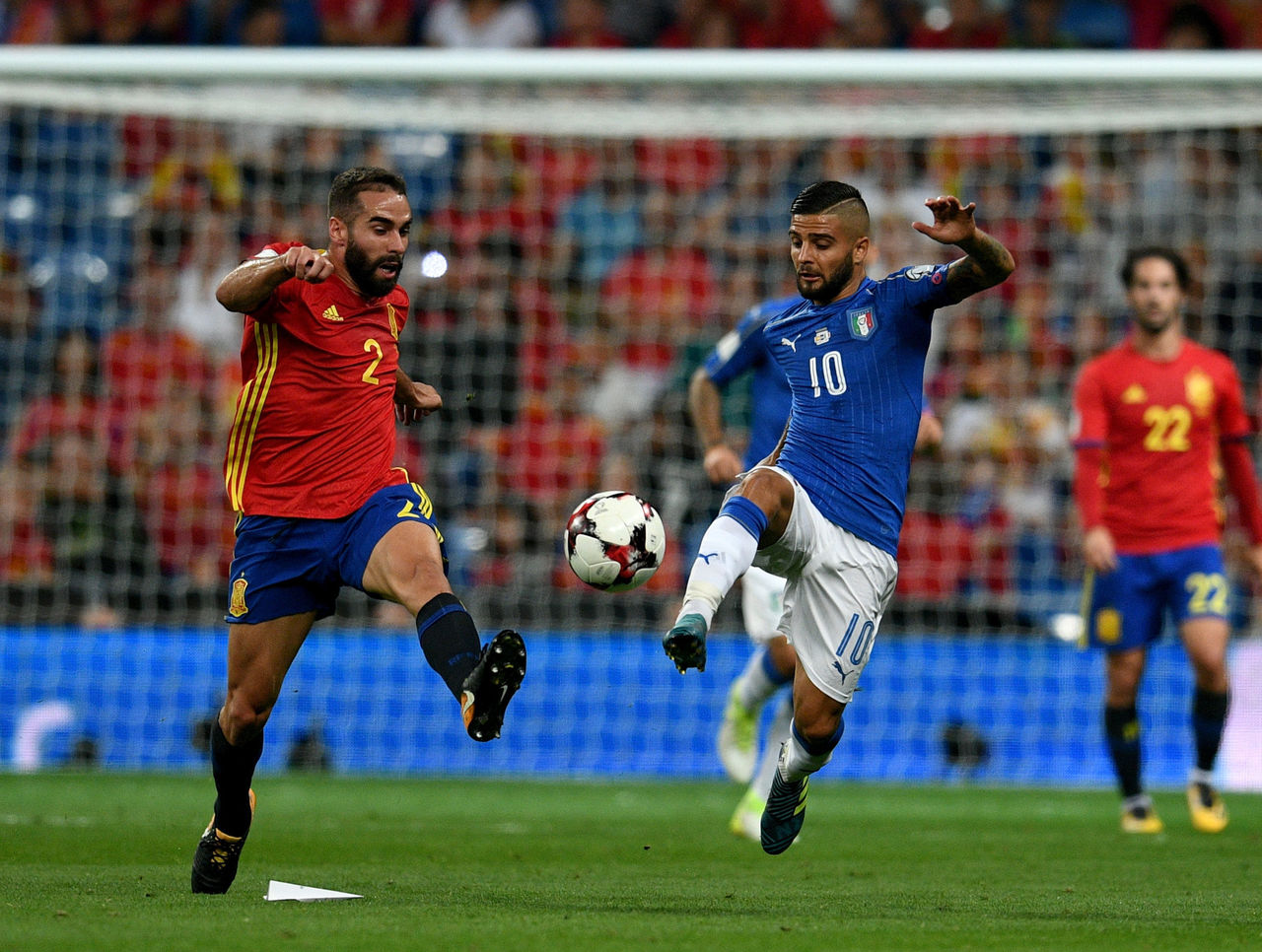 It's not all doom and gloom. Serie A clubs are working on building their own stadiums. Udinese and Atalanta recently bought their venues from city council, and Fiorentina, Roma, and Empoli all have building plans in place. By reaping 100 percent of the revenue that comes with 100 percent ownership, these clubs will have more money to invest in the game.
Serie A recently supplanted the Bundesliga in the co-efficient rankings after lagging behind the German league for years, and it's now arguably the most competitive of the top five European leagues. Juventus isn't alone at the top anymore.
Youth hasn't been completely abandoned, either. Minutes played by Under-21 footballers climbed to 11.1 percent between November 2011 and January 2017, according to the CIES Football Observatory - right around the average among the top five European leagues. At 15 years old, Genoa striker Pietro Pellegri became the youngest player in Serie A history to make his debut, and other 16-year-olds, like Moise Kean, have carved out top-flight opportunities.
Meanwhile, Serie A teams allocated an annual €105-million budget to club academies this year, according to Radio 24 journalist Giovanni Capuano. That number trails the Bundesliga's mammoth €158-million contribution in 2016, although it's nearly €20 million more than the La Liga equivalent.
At youth level, Italy reached the semi-final of the most recent European Under-21 Championship and finished third at the Under-20 World Cup.
The well isn't exactly dry.
Lessons can and should be learned from Germany. Since regenerating in 2000, it's ploughed more than €1 billion into youth development and opened more than 300 training centres across the country. By placing an emphasis on youth, the German football federation also inspired a generation of coaches totalling more than 35,000. All of them hold UEFA licences.
But Germany's problem at the time was a severe dearth of talent. Italy still has plenty. Players like Federico Bernardeschi, nicknamed "Brunelleschi" for his elegance, cost €40 million this summer, and Federico Chiesa, son of Enrico, is enjoying a breakout season at Fiorentina. They have to be trusted.
Foreigners aren't taking their places in Serie A, and their mere presence isn't harming the national team. In fact, it's healthy to have a large contingent of non-native footballers. Leagues with the lowest percentage of foreigners - Serbia, Ukraine, Israel, and the Czech Republic - aren't exactly football juggernauts.
Co-operation, however, must exist between clubs and the FIGC. The German football federation fostered close relationships with clubs in the top two divisions, helping them with recruitment. The DFB's development program, which covers 366 areas of Germany, gives Bundesliga outfits a boost in discovering talent. Everything is more centralised.
The FIGC does have a plan in place to create 200 training centres across the country, granting €10 million a year to the project. But only 20 local development centres exist as of now.
There's a lot of work to be done. Scrapping everything and starting anew just isn't the answer.
(Photos courtesy: Getty Images)
Comments
✕
The future is now: What Italy must do to recover from World Cup disaster
  Got something to say? Leave a comment below!