LEAGUES News
UFC 278 predictions: Will it be another rematch win for Usman vs. Edwards?
Jeff Bottari / UFC / Getty
Ahead of Saturday's UFC 278 in Salt Lake City, theScore's Jack Browne makes his picks for the top bouts.
Welterweight championship
Kamaru Usman (20-1)
vs.
Leon Edwards (19-3)
This main event isn't getting the hype it deserves. Maybe it's because Usman continues to be overlooked by some fans and hasn't quite been able to shake the "Snoozeman" label despite several highly entertaining fights of late. Or perhaps it's due to the understated Edwards' lack of mainstream respect and the fact he already has a loss to Usman. Although it's unlikely to be a balls-to-the-wall war, it should be an ultra-high-level and compelling chess match. It's also the first time in UFC history two fighters riding unbeaten streaks of 10-plus fights will face off, according to MMA Junkie's Mike Bohn.
Usman enters the bout as the heavy favorite, and rightfully so. He's already shown he can handle Edwards at a time in his career when his game was far less well-rounded, has yet to lose inside the Octagon (15-0), and has proven he can overcome adversity in his fights against Gilbert Burns and Colby Covington.
But the welterweight champion isn't invincible. Covington pushed him hard in their second encounter and some saw it as a draw, and their first matchup was dead even heading into the final round before Usman earned a highlight finish. He was also rocked early by Burns. The Nigerian's striking, especially his jab, has come leaps and bounds. But his stand-up game still isn't elite, and Edwards is an experienced and smooth striker who should create the most problems the champion has faced on the feet. Usman will certainly have the power advantage, but Edwards' timing and precision are huge weapons.
Usman took Edwards down multiple times and controlled him against the fence in that initial matchup. But early on, Edwards fended off Usman and made his way back up to his feet. Edwards also won the first round on two of the scorecards. While Usman's control was solid, he wasn't inflicting tons of ground-and-pound damage when Edwards was on his back. And Edwards made Usman work hard to get those takedowns and stay on top once he did. The Englishman's also made huge improvements during his unbeaten run since their first fight in 2015, which arguably hasn't been as fully appreciated as Usman's leaps due to Edwards' lack of media attention.
It would be shocking if Edwards was able to get the finish. Usman is durable, and "Rocky" only has six KO/TKO stoppages in 19 wins. But fighting to outpoint Usman - as Covington almost achieved twice - is what Edwards is built for, especially if Usman wants to continue to showcase his hands and avoid relying too much on an energy-draining wrestling approach. Edwards' arsenal of attacks is deep, with knees up the middle and elbows in the clinch among his favorites.
Correctly calling the end of a reign as strong as Usman's is never easy. But every dominant titleholder seems unstoppable until they lose. Moreover, when a 35-year-old champion is talking about an unprecedented leap up two weight classes, it feels like they're tempting fate. Edwards and Usman are going to go the distance in a razor-thin fight, but it'll be a new king on the throne once the final bell rings.
The pick: Leon Edwards, unanimous decision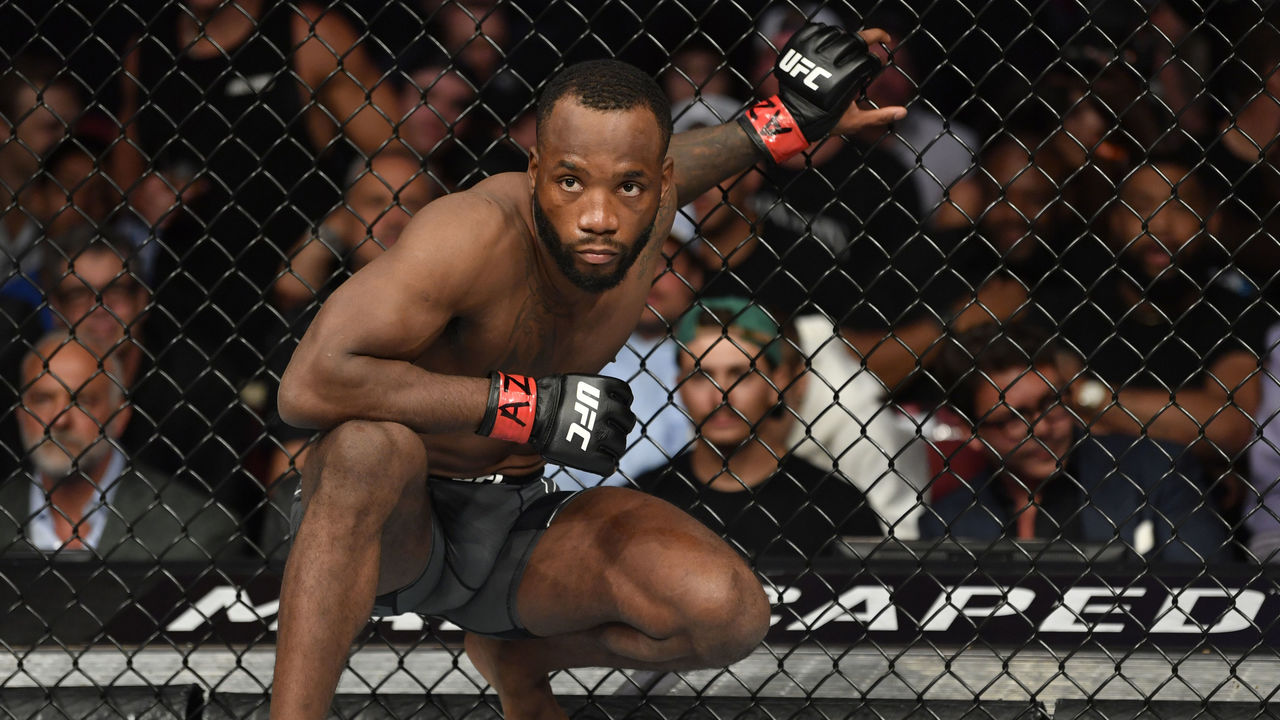 Middleweight bout
Paulo Costa (13-2)
vs.
Luke Rockhold (16-5)
Rockhold's last win inside the Octagon was five years ago, an eternity in MMA terms, and he hasn't fought since suffering brutal back-to-back knockouts at the hands of Yoel Romero and Jan Blachowicz in 2018 and 2019, respectively.
Perhaps it was smart for the former champion to take a couple of years off to fully recover from those losses, but accepting a return fight against one of the hardest middleweight hitters maybe wasn't the wisest move. At 37 years old, Rockhold presumably doesn't believe he has enough time to take on a couple of tune-up bouts before jumping back in against the elite of 185.
Costa has certainly lost some of his aura after suffering his first career losses to champion Israel Adesanya in 2020 - who took advantage of the Brazilian's aggressive style and picked him apart before a TKO finish - and Marvin Vettori last October (not to mention forcing the Vettori fight to take place at 205 pounds). But he should be highly motivated to put on a show against Rockhold with free agency potentially looming.
The 31-year-old's game plan is obvious: Keep the fight off the mat, force Rockhold into a mistake by refusing to get out of his face, and test if the three years away were enough to restore the former 185-pound king's chin. Rockhold's approach should be similarly obvious. He has a technical advantage on the feet, but he cannot afford another loss if he's to remain relevant in the UFC. He's played with fire too often and gotten burned badly. A wrestling-heavy attack will wear down Costa - who's known for losing steam - dampening his power while opening chances for a submission as the Brazilian becomes more desperate to get back to his feet.
Ultimately, with his volume and power when he smells blood, coupled with Rockhold's rust from three years away from fighting and the lingering ghosts from those knockouts, Costa should make good on his position as the big favorite entering the fight. If he walks in with his confidence of old, it could be quick work.
The pick: Paulo Costa, first-round knockout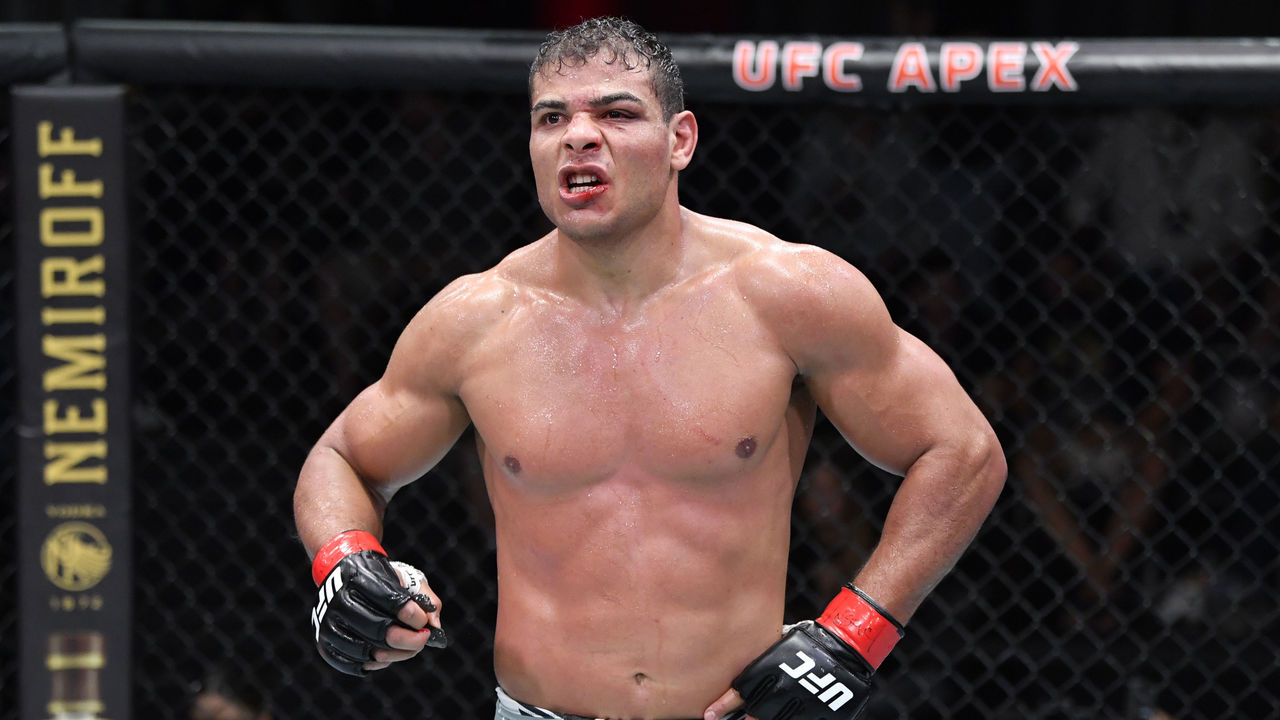 Bantamweight bout
Jose Aldo (31-7)
vs.
Merab Dvalishvili (14-4)
Aldo continues to beat back Father Time like few before him, and he deserves a storybook ending to his Hall of Fame career. But the MMA gods don't care about what fighters deserve. Neither does the UFC, handing the Brazilian one final mountain to conquer in Dvalishvili to earn another shot at the 135-pound strap.
Few would've argued against putting Aldo back into a championship fight after three straight unanimous-decision wins over Rob Font, Pedro Munhoz, and Marlon Vera. But it seems the UFC rightfully saw Aldo-Dvalishvili as a fight with no bad outcome for them. Either the former 145-pound champion's hot streak continues, ending any doubts about his candidacy that stem from his loss to Petr Yan. Or Dvalishvili leaps into the mainstream off the back of a name that still carries enormous weight.
A finish in this fight seems unlikely. Dvalishvili's seven-fight win streak includes six by unanimous decision, with his first UFC finish coming in his most recent bout against Marlon Moraes. He was hurt early against Moraes but showcased his durability and heart by surviving the onslaught and turning the tide. Meanwhile, Aldo's last finish win came back in 2019, and he's looked more and more comfortable taking shots at 135 pounds.
So, the biggest question of the fight is: Can a 35-year-old Aldo withstand the relentless Dvalishvili, a takedown machine boasting arguably the best cardio in the UFC? The Georgian set the record for the most takedowns in a single year with 27 in 2020, and his 50 career takedowns are by far the most among bantamweights. Dvalishvili isn't the most efficient, registering an unremarkable takedown accuracy of 41.3%, but he just never gasses out. Eventually, his opponents succumb to the pressure. Aldo possesses great takedown defense - as he displayed against the likes of Frankie Edgar and Chad Mendes - but with Dvalishvili's ability to chain together attacks, his margin for error is slim.
Aldo does hold a significant edge on the feet and seems to have sharpened up that area of his game even more since moving down to bantamweight. With Dvalishvili's stand-up a work-in-progress, it'll be vital for Aldo to use his speed advantage to connect on some early shots that affect his opponent's rhythm and desire to keep shooting for takedowns. His sniper of a jab could also be the key to keeping Dvalishvili, who likes to fight in his opponent's face, at a comfortable distance.
This bout is essentially a coin flip, and doubting Aldo has never gone well for people. But Dvalishvili is one of the few who can match the Brazilian's intensity, and without a significant submission threat to deter him once the fight eventually gets to the ground, Dvalishvili should announce himself to the UFC world with a strong performance.
The pick: Merab Dvalishvili, unanimous decision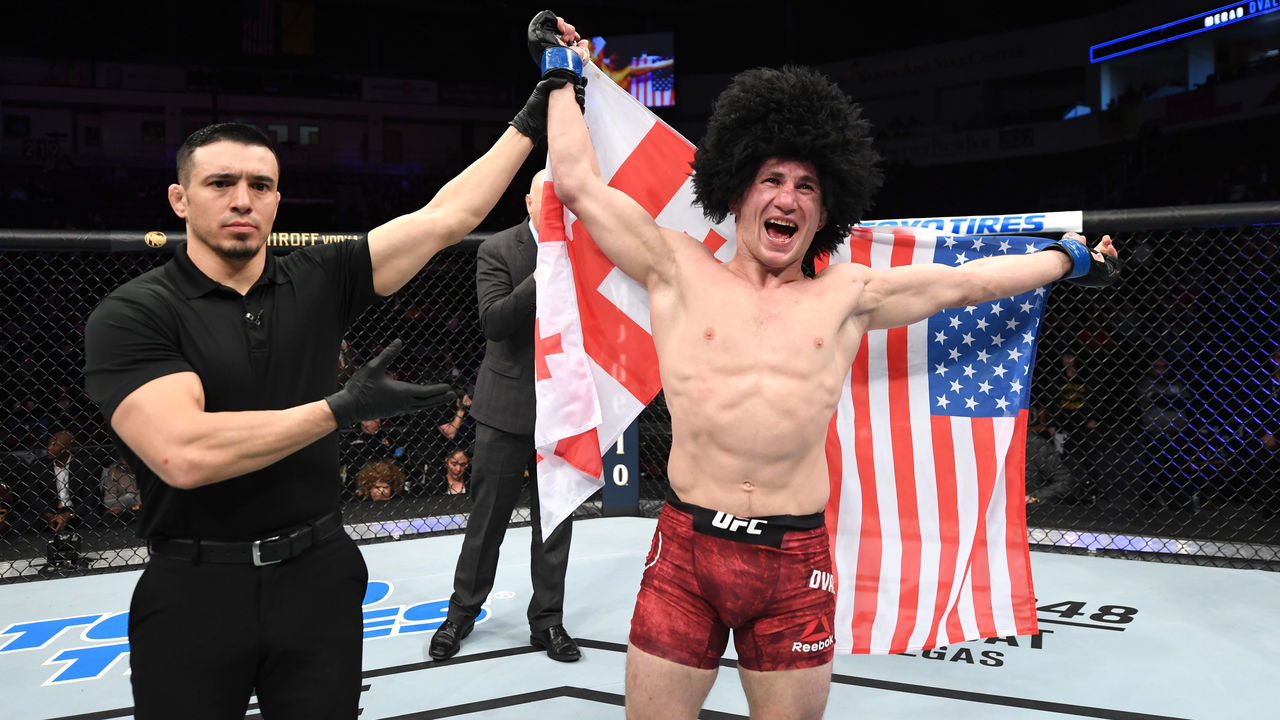 'We'll talk': Silver to meet with Ja before his return