LEAGUES News
10 trends to buy or sell after the season's 1st quarter
Jay Biggerstaff / USA TODAY Sports
The first quarter of the NFL season has already concluded, with the landscape of the league finally beginning to settle.
As the season barrels towards its mid-point, numerous trends are beginning to emerge.
theScore's Arun Srinivasan and Alex Chippin are here to determine which ideas you should buy into and which ones you should dismiss as products of a small sample size.
The Chiefs are the NFL's best team (BUY)
In large part due to the Chiefs' unorthodox makeup, many have been trying to poke holes in their rapid ascent toward the top of the NFL. Don't count the Chiefs out because of previous narratives alone.
Alex Smith has taken more downfield shots than ever, aided by two receivers with world-class speed in Tyreek Hill and Chris Conley. Throw rookie revelation Kareem Hunt into the mix - who may be the NFL MVP if he keeps this pace up - one of the NFL's premier tight ends in Travis Kelce along with a ferocious front seven, and you have the makings of a genuine Super Bowl team.
Whether the Chiefs sustain this pace in the playoffs is another question, but there's no reason to discount them as the NFL's best team so far. - Srinivasan
The Patriots' defense is washed (BUY)
Where there's a Bill Belichick, there's usually a way, but the Patriots' struggles on defense haven't been usual. New England has zero pass rush, can't stop the run (Alan Branch has been benched due to poor play), and looks ridiculously slow at linebacker. All of that has left a talented secondary out to dry, and resulted in the worst Patriots defense through four games of the Belichick era.
Midseason roster changes and Belichick's ability to make adjustments should help New England's defense improve somewhat between now and the end of the season, but there are too many holes in this unit to reasonably believe they'll all be magically cured. - Chippin
The Lions will sustain the pace of a Super Bowl contender (SELL)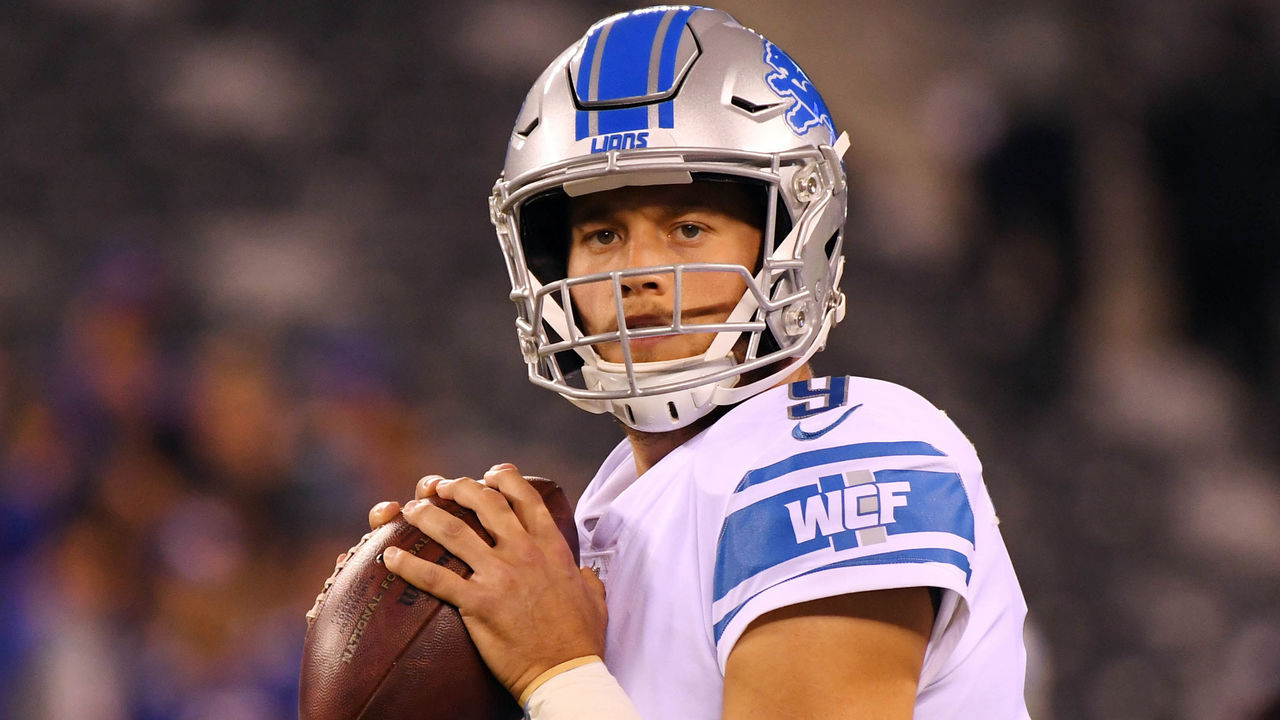 It's easy to argue that the Lions could be undefeated, as their lone loss came on a controversial negation of a last-second touchdown against the Falcons. However, at 3-1, holding a share of the NFC North lead, the Lions are looking like Super Bo----
OK, slow down. Lions fans will point to an 11-point margin of victory in their three wins as a sign of genuine contention, but we've read this script before. Last year, the Lions needed eight fourth-quarter comebacks to get into the playoffs. They've avoided regression so far, but that seems inevitable. Check back in four weeks. - Srinivasan
Sean McVay will win Coach of the Year (BUY)
It's not overly difficult to look smart when being compared to good ol' Jeff Fisher, but McVay has already made strides with the Rams this year that few considered possible. For starters, he's made Jared Goff look serviceable, and then some, after many wrote off the former No. 1 overall pick as a bust.
Also impressive was the 31-year-old's ability to keep his team focused while star defensive tackle Aaron Donald was holding out, a credit McVay deserves even though he defers defensive duties to Wade Phillips. McVay has led the Rams to three early wins, and a franchise that recently looked hapless is suddenly poised to contend for a playoff spot. - Chippin
The Dolphins should hit the panic button (SELL)
It's tempting, sure, to say the Fins should panic, as they've scored six points over their last two games and are a field goal away from being 0-3. However, there's plenty of time for Miami to figure it out. Adam Gase is one of the game's brighter offensive minds, and his successful partnership with Jay Cutler in the past has been well documented.
On the brighter side, Miami's defense hasn't surrendered more than 20 points in a game this season. Despite the sluggish start, the Dolphins are only one game out of a playoff spot with 13 games to make it up. - Chippin
Cam Newton will return to Pro Bowl form (SELL)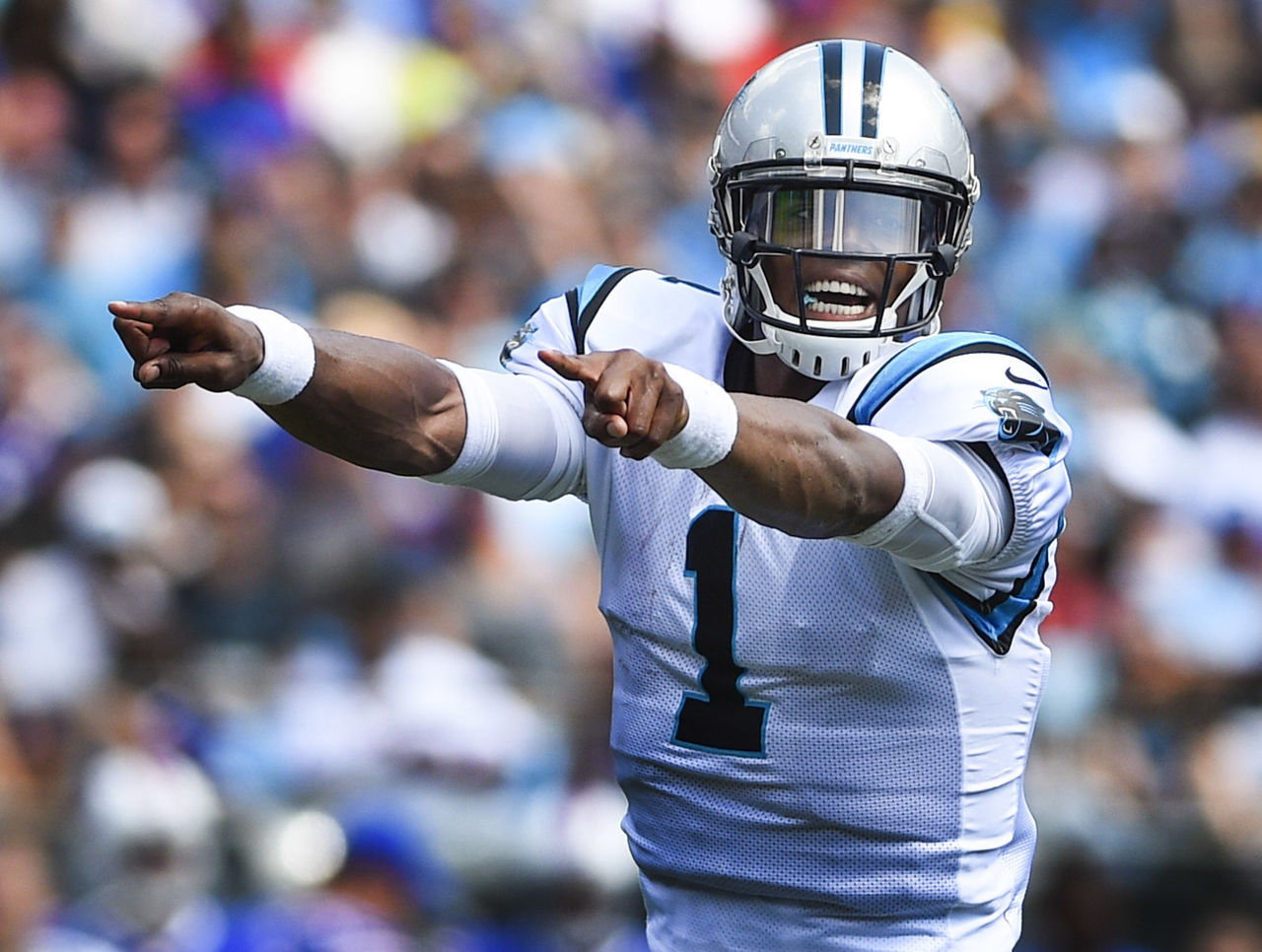 It was all good just two years ago that Newton was running through the league, dabbing on his critics, and steering the Panthers to a 15-1 record. Although the Panthers have jumped out to a 3-1 start, it seems unlikely we'll get that version of Newton again.
While Newton's 65.2 completion percentage is easily the highest of his career, he's also thrown five touchdowns against five interceptions in four games. Without Greg Olsen for a significant period of time, Newton won't have his safety valve either. Oh, how we miss 2015 Cam. - Srinivasan
Ben McAdoo will be the 1st head coach fired (BUY)
He's shown no adaptability and already threw his franchise quarterback under the bus, so what else must McAdoo do to get himself fired? It's no secret the Giants own the NFL's worst offensive line, so you'd think McAdoo would ask his running backs and tight ends to chip the pass-rushers, right? Wrong, apparently.
Everyone talks about the Giants' offensive weapons, but they haven't scored 30 or more points with McAdoo, supposedly an offensive wizard, as head coach. There's really no reason to keep McAdoo around, so it's hard to imagine him outlasting any of his 31 colleagues. - Chippin
The Bills will snap the NFL's longest playoff drought (BUY)
Ah, to Billieve again. The Bills have been one of the NFL's best surprises, with a 3-1 record including two quality victories over the Broncos and Falcons in consecutive weeks.
Buffalo ranks first in Defensive DVOA - a statistic that measures how a defense performs with down and distance factored in, and a metric that's proven to be predictive of sustained success. Tre'Davious White looks like a Pro Bowl cornerback in his rookie year, while the offense led by LeSean McCoy and Tyrod Taylor has been good enough to eke out wins.
The Bills have a daunting schedule, but this is no longer Rex Ryan's circus of yesteryear. Buffalo will be partying like it's 1999 all over again this winter. - Srinivasan
Jalen Ramsey will be the NFL's best CB by year's end (BUY)
Ramsey was billed as a prodigious talent and if you've blinked this season, you likely missed his rise as one of the NFL's premier cornerbacks. Ramsey has surrendered just seven receptions for 42 yards through four games, holding quarterbacks to an abysmal 23.4 passer rating and 36.8 completion percentage, according to Pro Football Focus.
Ramsey was selected fifth overall in the 2016 NFL Draft and has exceeded the hype. He's not the NFL's best cornerback yet, with Broncos duo Chris Harris and Aqib Talib at the forefront, and Xavier Rhodes and Patrick Peterson challenging. Don't be surprised if Ramsey passes them all by the end of the year. - Srinivasan
The Browns will go winless (SELL)
There's NO chance the Browns finish the season winless. Sure, Cleveland is bad, but not worse than last year's 1-15 clan. The Browns have been competitive in three of four games this year, and that bodes well for their chances of stealing a victory at some point over the next 12 contests.
No. 1 overall pick Myles Garrett will bolster the defense once he returns from his sprained ankle, and rookie quarterback DeShone Kizer is dynamic enough that he's bound to have a signature game at some point in the near future. If last year's Browns could win a game, this year's squad can surely win one - if not two - as well. - Chippin
(Photos courtesy: Action Images)
Comments
✕
10 trends to buy or sell after the season's 1st quarter
  Got something to say? Leave a comment below!