10 golfers with the best U.S. Open-winning storylines: Part I, 10-6
The 2015 U.S. Open is upon us, as 156 of the world's best golfers are at Chambers Bay in University Place, Wash., for the second major championship of the season.
Jordan Spieth winning the Masters was arguably golf's biggest story of the year, and he's a big part of the focus this week at mysterious Chambers Bay, but he's not the only player who deserves attention.
Below, we detail five golfers - 10 through six on our list - with the best winning storylines at this year's U.S. Open. The only caveat: players listed must appear to have a reasonable chance of winning, so while a victory by 15-year old amateur Cole Hammer would be an incredible story, he won't be appearing on this list.
10. Jason Day
When Day won his first PGA Tour event at the 2010 Byron Nelson, it looked to be the start of something special. At only 22, Day had every tool in the book to succeed, and on top of that, he played a fun, aggressive style that made people take notice. Finishing in a tie for 10th at the 2010 PGA Championship in only his second major, then following that up with a pair of runner-ups at the 2011 Masters and U.S. Open, elevated Day's status even further.
However, in the ultimate reminder that professional golf is insanely difficult, it took Day nearly four years to win again, and nearly five years to grab another stroke-play victory. Over that time, he's battled injuries and illness, which has no doubt hindered him from grabbing his first major championship win, but those issues haven't lessened expectations. Day is frequently mentioned in the conversation of "best player in the world to not win a major" and with his talent, he's going to stay at the top of that list until he wins one.
9. Dustin Johnson
Much like Day, Johnson is still winless in majors despite some agonizingly close calls. His skill set should be a perfect match for Chambers Bay, where he can bomb the ball and put his underrated short game to work.
On top of that, his leave of absence (or suspension, if you believe the reports) from the PGA Tour last year to iron out personal issues adds a little bit of weight to Johnson winning this weekend.
8. Patrick Reed
There's no doubt Reed is one of the most talented players in the world. At only 24, Reed already has four PGA Tour wins, but the way he's gone about them is what makes him so compelling. He's brash, he speaks his mind, and with how he's backed it up, it's hard to find fault in the way he conducts himself. But his attitude has made him a controversial figure in golf, where quiet confidence is almost always preferred.
When Reed said he thought he was one of the top-five players in the world after winning at Doral last year, people were shocked. But if he can win this weekend, he can make that argument all over again.
7. Miguel Angel Jimenez
Jimenez is the senior statesman on this list, but that doesn't mean he can't win at Chambers Bay. Julius Boros won the 1968 PGA Championship at 48, and if Jimenez were to win, the 51-year-old would make history as the oldest to win a major. He's not the longest hitter out there, but his consistently low ball flight, combined with how the Chambers fairways are going to run, gives him a chance. And you can bet no one will throw a party like Jimenez if he wins his first major championship.
6. Rory McIlroy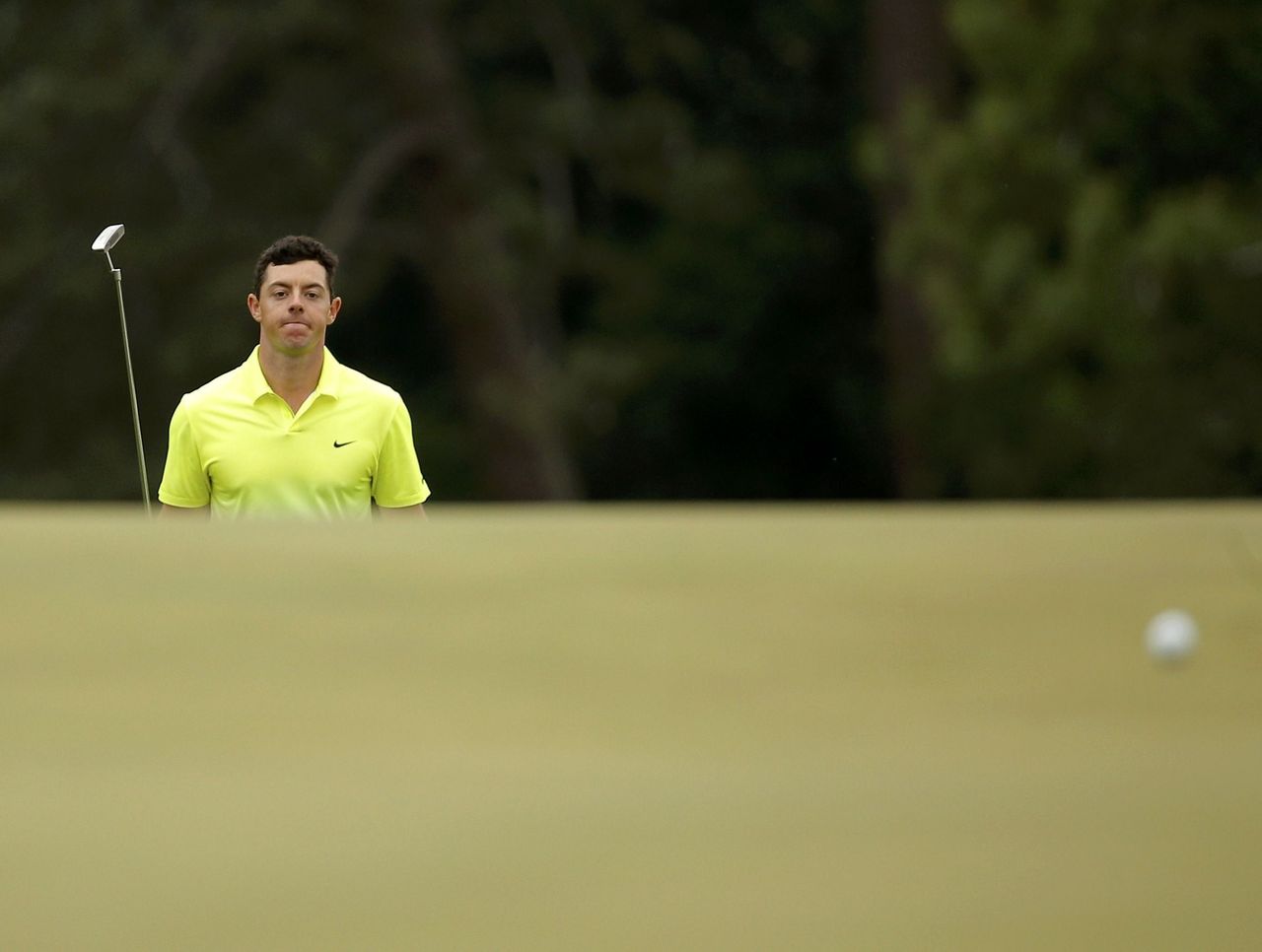 It's strange that McIlroy is going for his fifth career major at 26, yet he's not leading this list. There shouldn't be five guys ahead of him based on his track record and historical importance, but he's at No. 6 because we almost expect him to win more majors - a bunch of them, actually.
If McIlroy wins Sunday, he joins Phil Mickelson, Byron Nelson, Seve Ballesteros, James Braid, J.H. Taylor, and Peter Thomson with five major wins, and there's no reason to think he'll stay tied with them for long.
McIlroy is the betting favorite this week, yet there's decidedly little buzz about him. His dominance has become routine and expected, but that doesn't mean it won't be a big deal if he wins. Players like McIlroy don't come around very often.