Profiling Team USA at the Ryder Cup
Lee Smith / Action Images
The 2014 Ryder Cup kicks off Friday morning from the Centenary Course at Gleneagles in Perthshire, Scotland. Tom Watson will captain a group of twelve of the best American golfers to take on the heavily favoured European team led by captain Paul McGinley.
Team USA will be looking to win their first Ryder Cup since 2008 and their first on European soil since the last time Watson was the captain back in 1993. Key players like Tiger Woods and Dustin Johnson won't be playing this week, but Watson still has a solid group of established PGA Tour players on his side. 
Below is each player who will suit up for Team USA, along with their record in the Ryder Cup, how they made the team and their individual strengths and weaknesses. Team Europe will be profiled on Wednesday.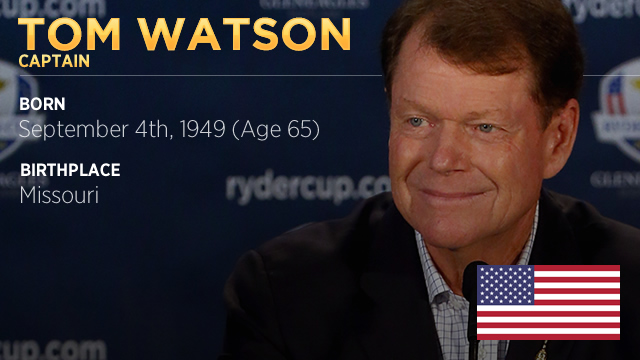 Eight-time major winner Tom Watson will be captaining his second Ryder Cup team, but his first since 1993, when he led the Americans to a 15-13 win at the Belfry in England. That win stands as the last time Team USA won the Ryder Cup on European soil, and the Americans have posted an abysmal 2-7 record in the nine events since then.
Watson, who won five British Open titles during his playing career, is a very popular figure in Scotland and will no doubt receive a positive reaction from the fans despite being on the opposing team.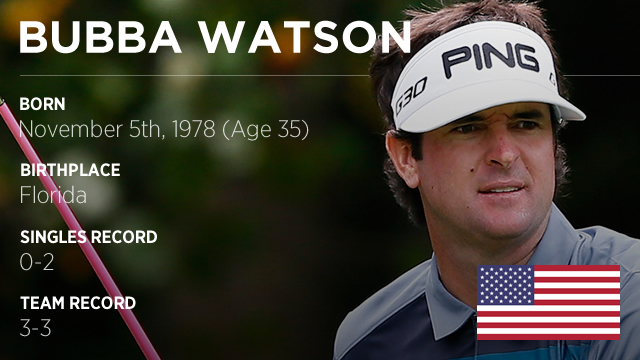 How He Made It: After a difficult 2013 where he was left off Fred Couples's Presidents Cup team, Watson rebounded with a strong start to 2014. He nearly won in Phoenix, losing by one to Kevin Stadler, and followed that up in his next start by winning at Riviera. Top ten finishes followed in his next two starts before an odd WD at Bay Hill, where Watson cited allergy problems as the reason behind his opening-round 83. He quickly rebounded to win the Masters for a second time in his next start. Since then, he hasn't done much of note, but the hot start allowed him to build a huge lead in the point standings.
Strengths and Weaknesses: Watson hits the ball further than just about anyone in professional golf, but his short game is pretty impressive too. In a team format, that ability to drive the ball far and straight should theoretically make him an ideal partner for any of the other American players. Where he tends to struggle is on the greens, particularly with short putts, and his rabbit ears have surpassed Colin Montgomerie levels. #PrayForTedScott.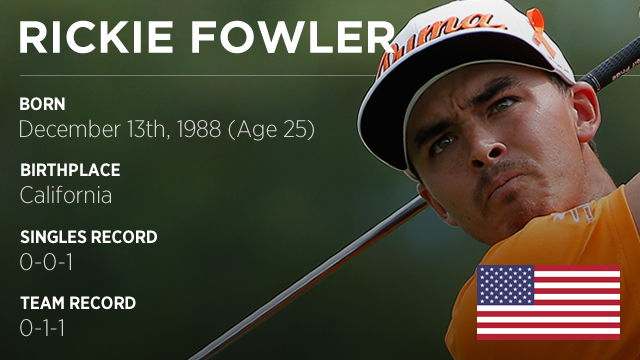 How He Made It: Fowler also didn't have the best year in 2013, but played well in just about every big tournament he entered in 2014, joining Tiger Woods and Jack Nicklaus as the only players to finish fifth or better in all four major championships. Fowler's move to swing coach Butch Harmon at the end of 2013 has been credited as the major reason for Fowler's return to form.
Strengths and Weaknesses: Fowler gained about ten yards of distance from the tee this season with the tweaks Harmon made in his swing, which makes a huge difference for players at the pro level and he's still one of the best scramblers on the PGA Tour. Statistically, there actually isn't much that stands out about Fowler one way or the other, but the putter can be his undoing at times, particularly from 15-25 feet. His big problem over the last few years is that one or two bad holes in a round usually sinks him, but he's improved that this season, and in match play it doesn't really matter as much where it's just a lost hole versus strokes to the field.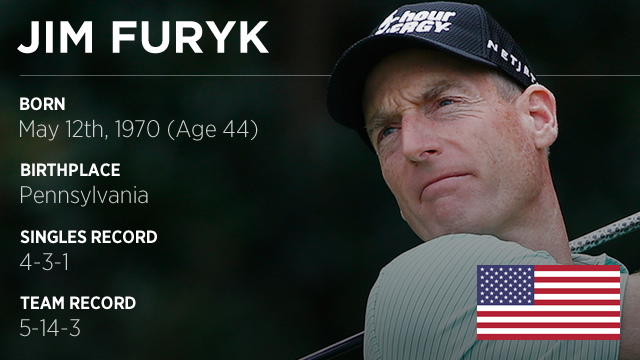 How He Made It: After missing out on representing his country for the first time since 1997 at last year's Presidents Cup, Furyk is back playing for the United States thanks to an incredibly consistent season on the PGA Tour. Furyk made the cut in every event he entered in 2014 and posted eleven top-10 finishes, ensuring his ninth consecutive Ryder Cup spot.
Strengths and Weaknesses: Despite that horrifyingly ugly-looking swing, Furyk is still one of the best ball strikers on the PGA Tour. Even though he's not one of the longest hitters out there, he's rarely out of position, which is a comforting thing to have in a team environment. Furyk's big problem right now is that the putter, which used to be a strength, has turned into a big weakness from anywhere outside of five feet. Furyk ranked no better than 78th on the PGA Tour this season in putts made from outside of five feet, and was considerably lower than that from most distances. His 1-8-1 record in fourball says Watson needs to leave him out of that format entirely.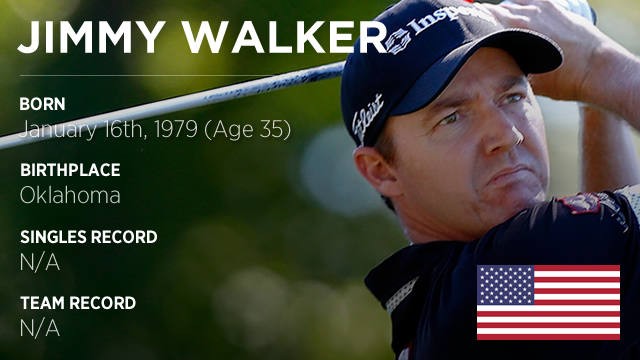 How He Made It: Walker's spot on the Ryder Cup team has been pretty much secure since he finished tied for 8th at the Masters. He won three times early in the season from October to February, and while it's easy to think that maybe he hasn't done much since those wins, he has posted seven top-10 finishes, including three of the majors and the Players Championship.
Strengths and Weaknesses: Walker's one of the longest hitters on the PGA Tour, and he's an absolute birdie machine. Outside of the driving distance, he's basically another version of Matt Kuchar in the sense that he doesn't really do anything overly well but doesn't have any glaring weaknesses either. Unless he can't handle the pressure of playing for his country for the first time, there's no reason to think he can't be a success in this format.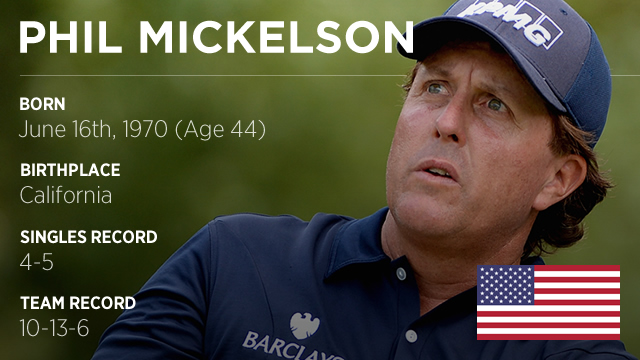 How He Made It: Mickelson is coming off arguably his worst season as a professional, going winless for the first time since 2003 and posting just two top-10 finishes worldwide in twenty-one starts. His runner-up finish at the PGA Championship, though, pushed him back into a guaranteed spot on Watson's team.
Strengths and Weaknesses: Honestly, with Mickelson, it all depends on the day. If he's got it working, every aspect of his game works from tee to green and he rolls it well with the putter. When he's off, which has been the case for most of 2014, he can't find fairways and even his miraculous short game can't save him. He also tends to get even more aggressive than normal when he's not on his game, which usually leads to more trouble and in a match play format. It's not good when your partner is in his pocket for a good portion of the day. Still though, without Tiger Woods present, Mickelson and Furyk are by far the most experienced players on Watson's side, and they will be looked at to provide leadership to a team that comes into the event as a heavy underdog.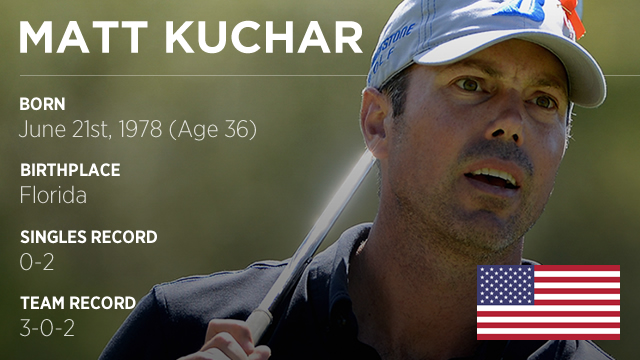 How He Made It: Kuchar's spot on this team was never really in doubt thanks to his consistent play, which has really become his trademark in the last few years. He made the cut in 22 of his 24 events played, with one win and eleven top-10 finishes. This will be his third Ryder Cup.
Strengths and Weaknesses: Kuchar's biggest strength by far is the consistency referenced above, as he's rarely out of contention in a tournament, and that level of consistent play has transferred well to match play. Across all competitions, Kuchar holds a career record of 17-8 in singles match play and is 7-3-3 when paired up, so he clearly enjoys the format. He's also known as one of the more likable players on the PGA Tour, which is a nice thing to have when you're playing together as a team. The only real "issue" with Kuchar is he really doesn't do anything extraordinarily well outside of his wedge control, so if a big shot or huge drive is needed, he might not be the player you expect to pull it off.
How He Made It: Spieth turned pro ahead of the 2013 season and proceeded to have an incredible rookie year with one win and three runner-up finishes, forcing Presidents Cup captain Fred Couples to select him ahead of more experienced players like Furyk. Spieth's run continued early on in 2014 with a string of quality finishes, most notably as the runner-up to Bubba Watson at the Masters. Even though his play tailed off towards the end of the season, he was still safely locked into a spot as the FedEx Cup playoffs began at the end of August.
Strengths and Weaknesses: As mentioned above, Spieth has struggled in the last few months, with only three top-10 finishes since May in fourteen events, and even though he's played in a Presidents Cup, the Ryder Cup is a different beast altogether. He tends to post big numbers, which, as I talked mentioned about Fowler, isn't as big of a concern in match play, but it's still something to watch. Ultimately, though, there's an argument to be made that there's no player on the American side with more pure talent than Spieth. He's a guy who can go really low, and he brings an enthusiasm to this team that is greatly needed when looking at the rest of the roster. At 21, he's the youngest American Ryder Cup player since 1929 and he'll be relied on heavily this week at Gleneagles.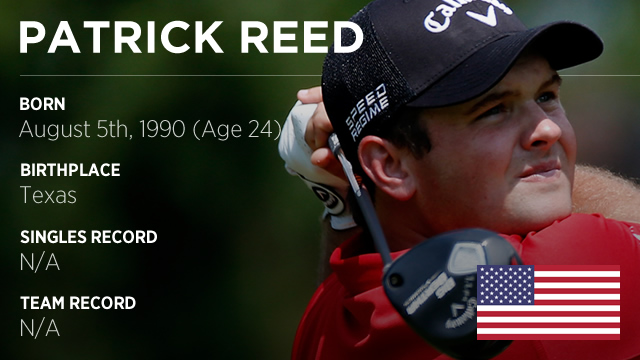 How He Made It: Reed qualified on the strength of three wins in the last thirteen months on the PGA Tour. He took Spieth down in a playoff at the Wyndham in August of last year and followed it up with a win at the Humana and a huge victory against a big field at the WGC-Cadillac Championship. He actually fell out of a guaranteed spot towards the end of the qualification period thanks to a string of poor play, but snuck back in after a good week at the Bridgestone.
Strengths and Weaknesses: To say Reed is confident in his abilities is an understatement, and he made that very clear when he declared himself one of the top-5 players in the world after winning at Doral back in March, but he hasn't really backed it up since then and many have wondered if he's actually playing hurt right now. When he's playing well, he's a good ball striker and tends to hit a lot of putts. His attitude will also be a major plus if he can start playing to his abilities, but if not, it could be a long week for he and his teammates.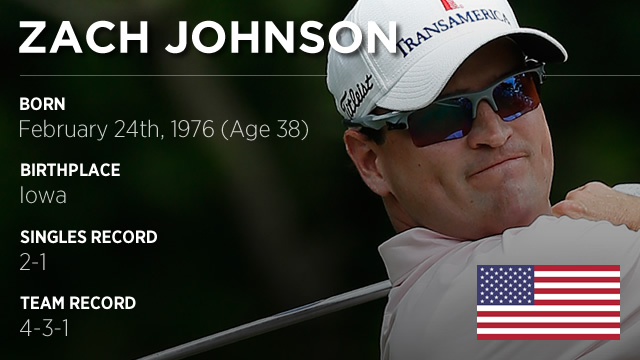 How He Made It: Johnson was the last player to gain automatic entry based on points, narrowly beating out the injured Jason Dufner for the final spot, and most of it came from a good early-season run when he posted just two rounds over par in his first seven starts. In that stretch, he won Tiger Woods's tournament at Sherwood and then won again in his next start in Hawaii. For the rest of the season, he had some good finishes, most notably a runner-up at the John Deere, where he always plays well, doing just enough to secure a spot on his fourth Ryder Cup team.
Strengths and Weaknesses: Johnson's biggest weakness without question is his lack of distance. He ranked 141st on the PGA Tour this season in driving distance at just over 282 yards, and because of that tends to lay up on most longer holes, which he is going to see plenty of this week at Gleneagles. The good news for Johnson is he's very precise with every club in the bag, and is rarely out of position. Even with the inability to go for most par-5 holes in two shots, he still ranked 7th on the PGA Tour in par-5 performance and is an above-average putter.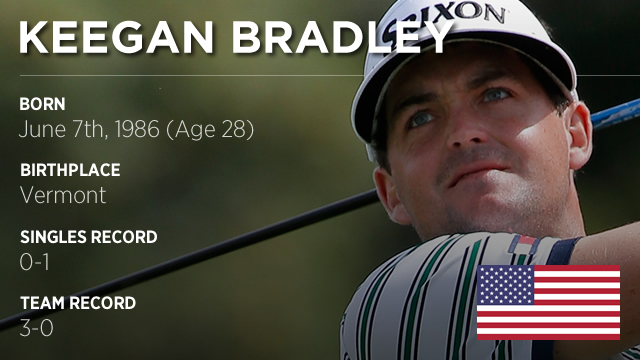 How He Made It: Bradley was a key member of the 2012 Ryder Cup team, going 3-0 paired up with Mickelson and taking Rory McIlroy down to the end in Sunday singles before losing on the 17th hole. Since then, Bradley hasn't had the best run, and relied on a captain's pick from Tom Watson to make the team due to his inconsistent play. Still, though, it's a virtual guarantee he'll be paired with Mickelson again considering their success at Medinah two years ago, which was a big motivating factor in his selection.
Strengths and Weaknesses: Despite not having a great season in 2014, Bradley still ranked as one of the better ball strikers on the PGA Tour, finishing 20th in strokes gained from tee to green. The putter is still a little wonky, but he's a lot like former Ryder Cupper Justin Leonard in that when he gets hot, he seems to make everything from about 30 feet and in. He took the loss at Medinah so hard that he still hasn't unpacked his bags from that weekend two years ago, so you know the event means a lot to him and that will definitely come out in his demeanor on the course, which is usually high-energy in the first place. The other thing to watch is his slow play, which can be both a positive and a negative. Former European Ryder Cup captain Bernard Gallacher always wanted to place a slower player in a group against a faster American to frustrate them, and there's arguably no one more deliberate on the course than Bradley, but in a team format that can also get under the skin of your teammate.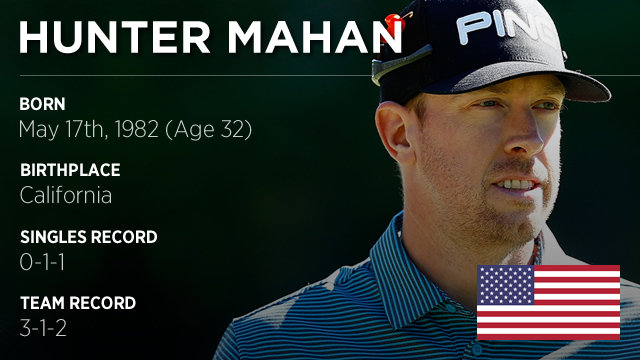 How He Made It: Mahan's inclusion on the team came from a Watson captain's pick as well, mostly because of a late-season run just before the end of the FedEx Cup playoffs. Mahan finished tied for 15th at the Bridgestone, jumped into contention at the PGA Championship with a great weekend of 65-67 and then won the Barclays, his first win in over two years.
Strengths and Weaknesses: Mahan's a lot like Kuchar in the sense that he doesn't do anything that stands out, but he also really doesn't have any weaknesses either. He's one of the straighter hitters on the PGA Tour but his distance isn't compromised and, statistically, he's an above-average putter. He's also been one of the best on the PGA Tour in match play, with a 21-9-1 record overall in singles and a 10-7-3 mark in team play. Of course, the last time he played in a Ryder Cup back in 2010, he stubbed a chip against Graeme McDowell to lose the trophy, but that shouldn't be much of a concern. Of all the picks Watson could have made, Mahan was the safest.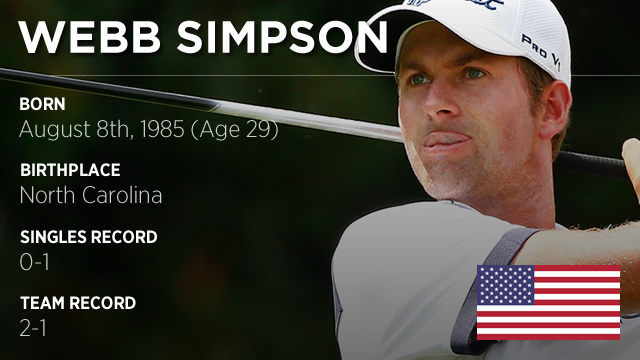 How He Made It: Simpson was Watson's last captain's pick and even though the end of season totals look decent, with one win and nine top-10's in 25 events played, most of Simpson's success came early in the season when the best players were sitting out. Five of those top-10 finishes came between October and February, with the rest spread out from June to August and, again, none in bigger events. Watson said Simpson's play in the 2012 Ryder Cup, where he went 2-1 in team play with Bubba Watson, was a big deciding factor in his selection.
Strengths and Weaknesses: Simpson excels in one area specifically: his short game. With a wedge in his hand, he's among the best in the game and is typically an above-average putter as well. He tends to be average everywhere else, but has one big flaw you rarely see from the regular tour pro: he shanks the ball on a relatively regular basis. These aren't shots that end up fifteen yards offline and in a bunker either. When they happen, like in his singles match in 2012 against Ian Poulter, they are nowhere near anything resembling a golf course, and you never know when they're going to crop up.
Comments
✕
Profiling Team USA at the Ryder Cup
  Got something to say? Leave a comment below!