Brooks vs. Bryson: What to know for 'The Match V'
Andrew Redington / Getty Images Sport / Getty
With the PGA Tour enjoying a week off for Thanksgiving, "The Match V: Brooks vs. Bryson" in Las Vegas takes center stage in the golf world.
The first version of the event was also held in Sin City in 2018, when Phil Mickelson triumphed over Tiger Woods in dramatic fashion at Shadow Creek.
The next edition pitted Woods and Peyton Manning against Mickelson and Tom Brady, where Woods and Manning emerged victorious at the Medalist Golf Club in Florida in 2020.
Charles Barkley and Mickelson defeated Manning and Stephen Curry in the third match at Stone Canyon Golf Club last Thanksgiving, and most recently, Aaron Rodgers and DeChambeau took down Brady and Mickelson in the fourth iteration at the Reserve Golf Course in Big Sky, Montana, in July.
On Nov. 26th, Ryder Cup teammates Koepka and DeChambeau will square off to finally settle their feud.
How to watch
USA
| Channel | Time (ET) |
| --- | --- |
| TNT | 4-8 p.m. |
Canada
| Channel | Time (ET) |
| --- | --- |
| CNN International | 4-8 p.m. |
Players
Bryson DeChambeau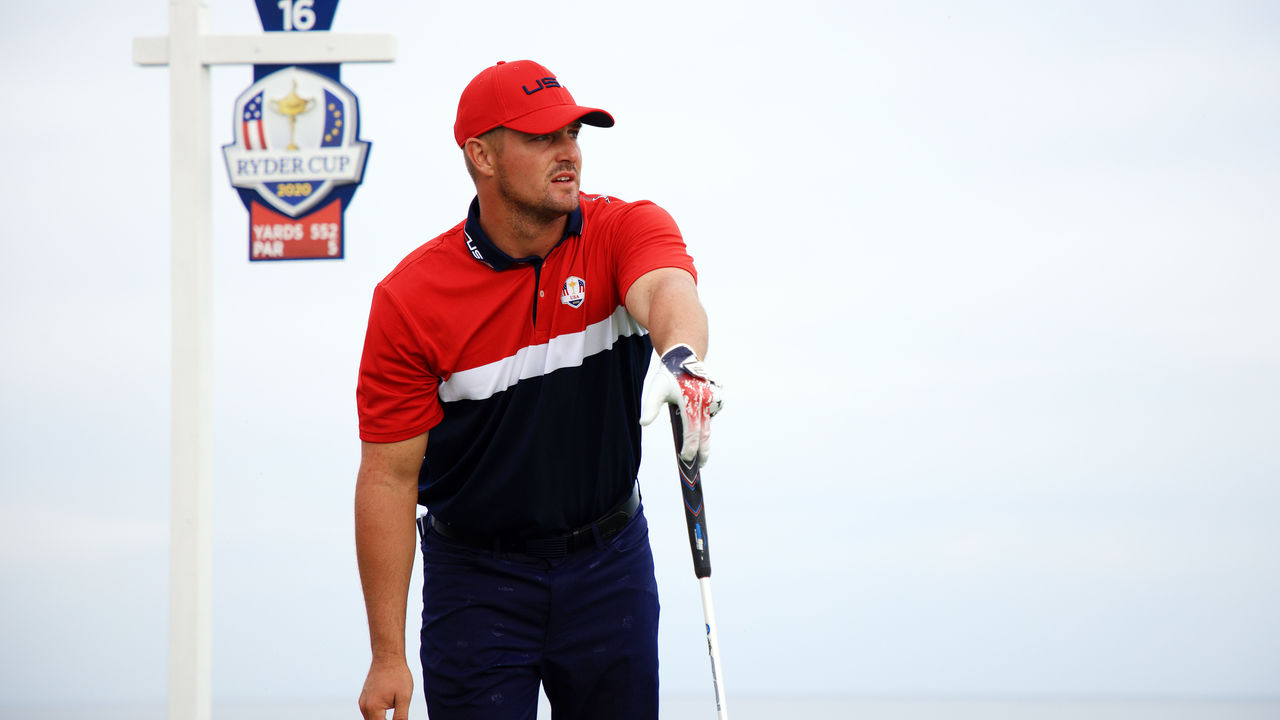 Age: 28
World rank: 7
PGA TOUR wins: 8
PGA TOUR career earnings: $26.1 million
Brooks Koepka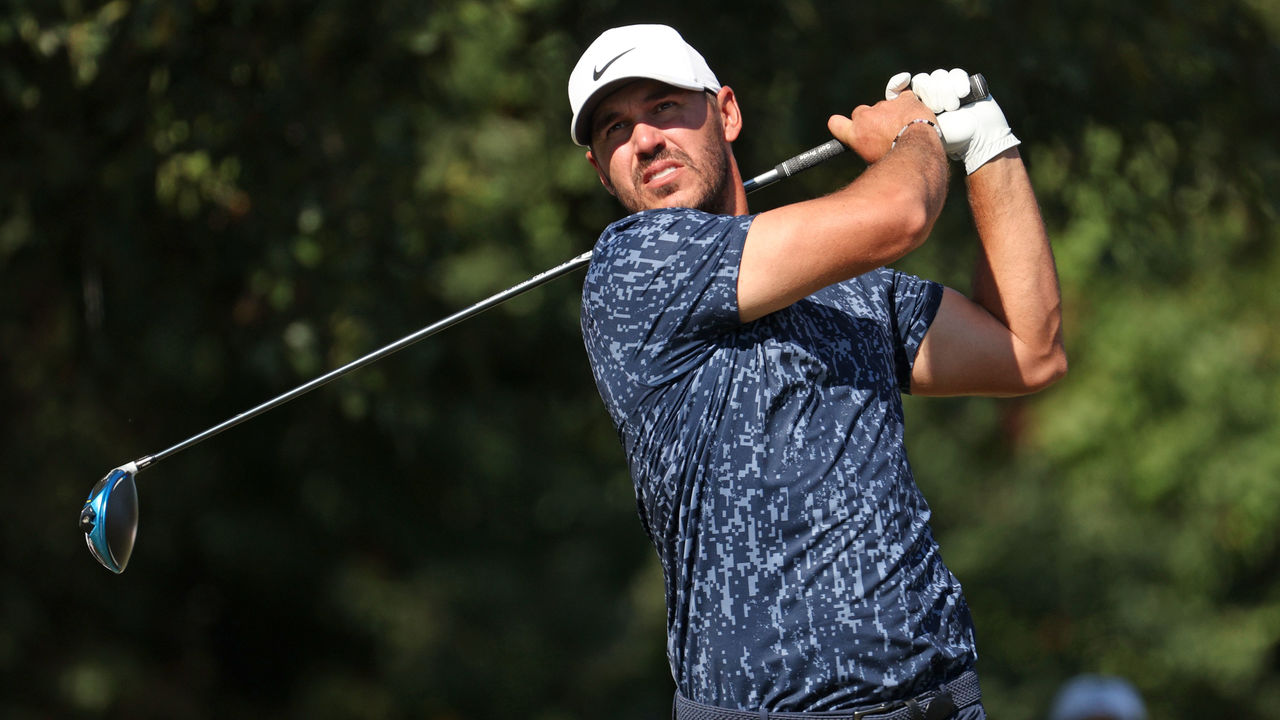 Age: 31
World Rank: 16
PGA TOUR wins: 8
PGA TOUR career earnings: $36.7 million
How we got here
The beef between the two already has a storied history, with the situation most famously escalating last May at the PGA Championship during a Golf Channel interview with Koepka.
Of course, this type of disgust is years in the making, and you can find a more exhaustive history here. However, tensions appeared to be quelled after the two superstars hugged it out at the 2021 Ryder Cup.
While that team event may have been a bonding experience, the fued between the two competitors resurfaced on Twitter.
Format
The format is standard match play, up to a maximum of 12 holes.
Broadcast team
TNT's coverage will be hosted by play-by-play commentator Brian Anderson, who will be joined in the booth by previous competitors Mickelson and Barkley. Amanda Balionis will also be returning as the on-course reporter.
The course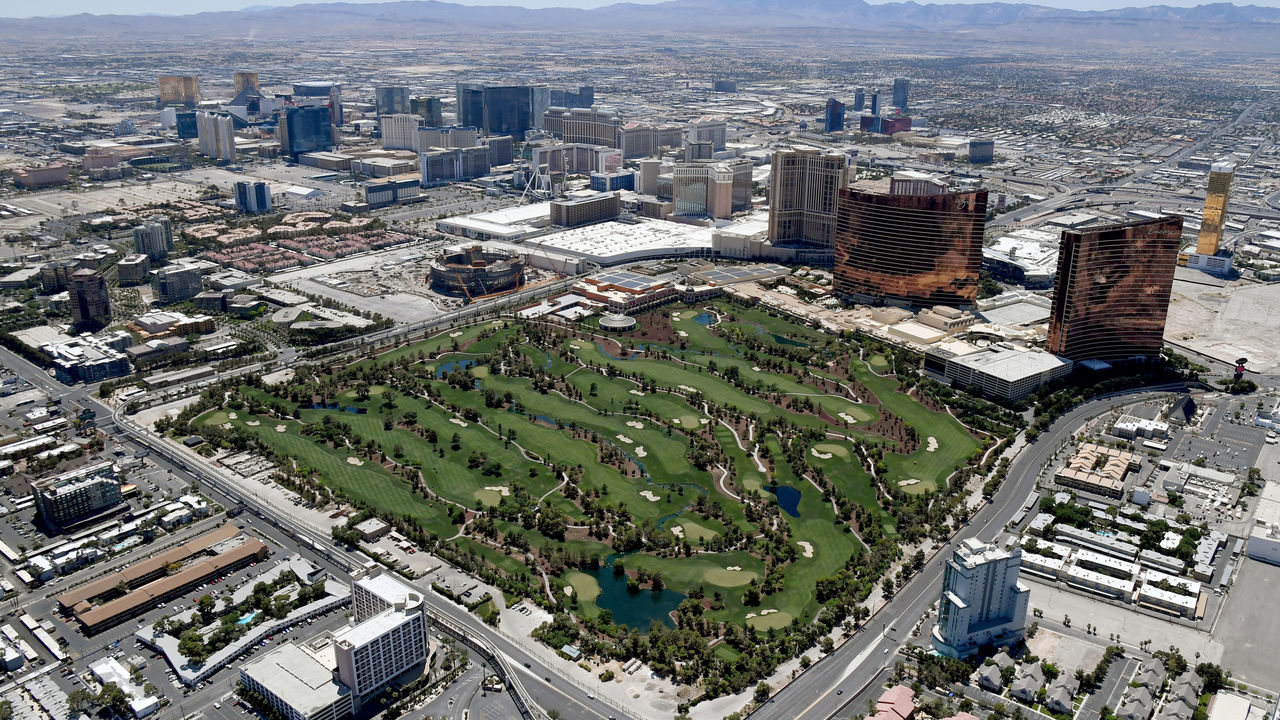 The event will take place at the Wynn Golf Club in Las Vegas, Nevada.
The desert layout is a par 70 stretching 6,722 yards from the back tees. The course was designed by Tom Fazio in 2005, who is no stranger to Las Vegas golf design. Fazio was also behind Shadow Creek and the Summit Club - the two most recent hosts of the PGA TOUR's CJ Cup.
Fazio described the layout as "a perfect match-play golf course because each individual golf hole offers the risk and difficulty factors and the ability for, especially players of this caliber ... to take a lot of chances. It's all contained golf. Now, granted, there are trees and there's framings, but you could knock a golf ball a fairway away and still recover and have a heroic shot," according to PGA TOUR's Jeff Eisenband.
Of course, only 12 of the 18 holes will be used for "The Match V," and the exact routing has yet to be specified. With that being said, we can safely assume the course's signature hole - the 249-yard par 3 No. 18 set below a 35-foot waterfall - will be in the mix.
Here's a virtual tour of the Wynn Golf Club:
Betting corner
DeChambeau is currently a -125 favorite over Koepka to win "The Match V."
There's also an abundance of prop bets available to add more excitement to the showdown. Here are a few:
Hole 1 winner:
Bryson +250
Brooks +275
Tie -120
To lead first:
Hole in one:
Most par-3 winners:
Most par-4 winners:
Most par-5 winners: