Thomas/Spieth vs. Rahm/Garcia headlines Friday morning matches
Andrew Redington / Getty Images Sport / Getty
With all of the practice and preparation complete, the Ryder Cup is set to begin Friday morning at Whistling Straits.
After a week of speculation, the four matches of foursomes Friday morning are now set, with a blockbuster opener of Justin Thomas and Jordan Spieth versus the Spanish duo of Jon Rahm and Sergio Garcia.
Here's the schedule in Wisconsin.
Friday morning matches
Match 1: Justin Thomas/Jordan Spieth vs. Jon Rahm/Sergio Garcia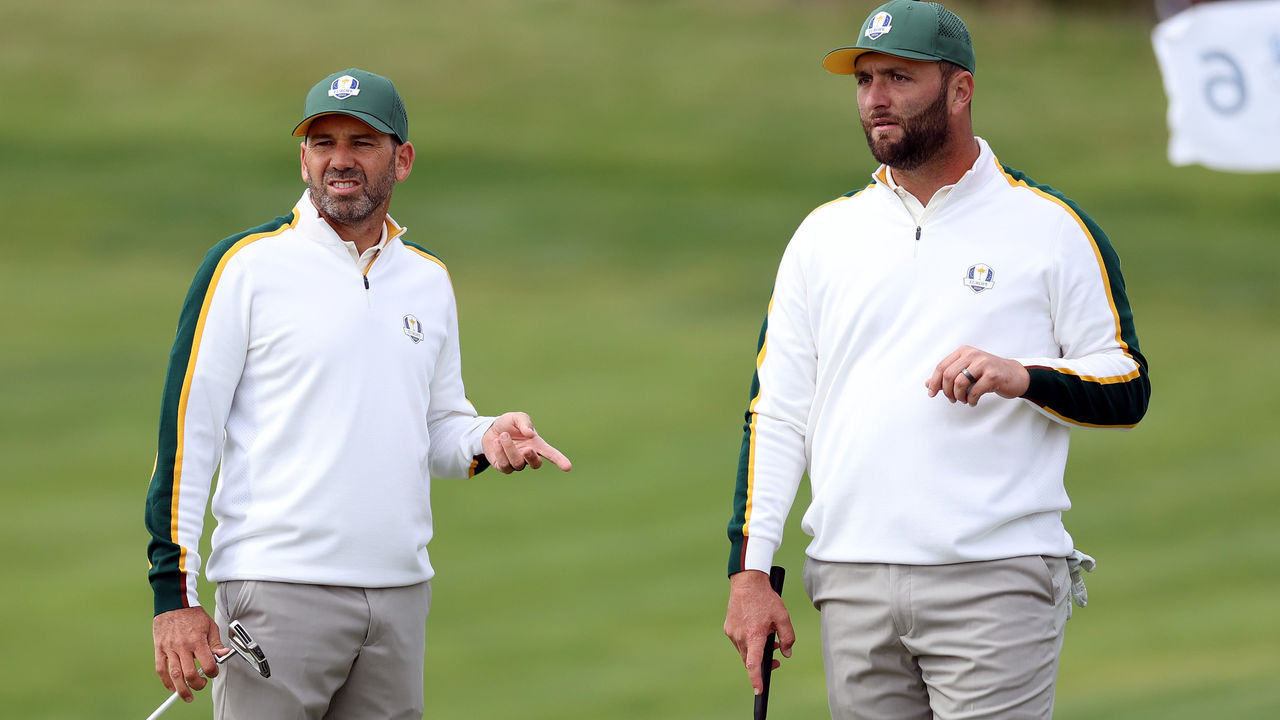 Neither captain waited long to send out their big names, as the superstar American duo of Justin Thomas and Jordan Spieth will lead the home side. The good friends paired together nicely in 2018, managing a 3-1-0 record in team play.
Padraig Harrington counters with the best player in the world, Jon Rahm, and the winningest Ryder Cup participant of all time, Sergio Garcia. Rahm lost both of his four-ball matches in his 2018 debut but has yet to play a foursome match in the Ryder Cup.
Match 2: Dustin Johnson/Collin Morikawa vs. Paul Casey/Viktor Hovland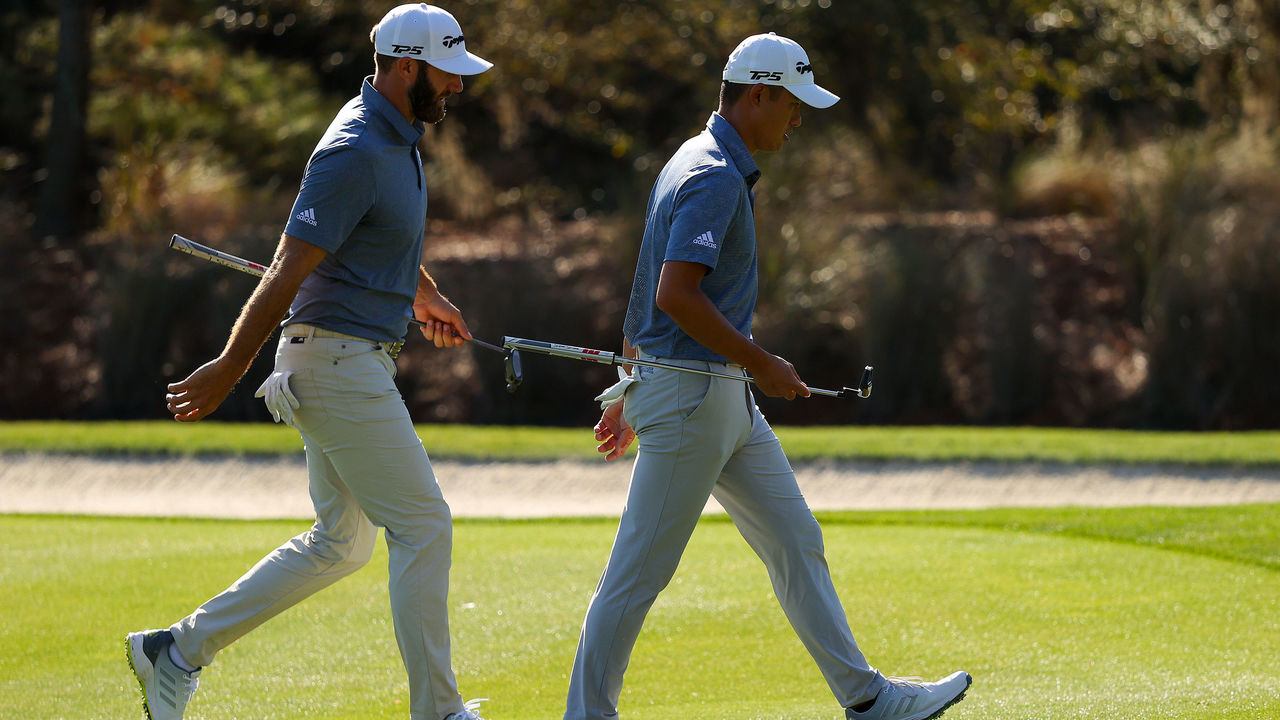 Dustin Johnson won't have to wait long to try and improve his poor team record at the Ryder Cup, as the World No. 2 is out in the second match with rookie Collin Morikawa. Johnson, the oldest member of the American team, has a 4-8-0 record in foursomes and four-ball in his four previous Ryder Cups. Morikawa put together an incredible two-year span in qualifying, winning both the 2020 PGA Championship and 2021 Open Championship to grab the top spot on the U.S. list.
After battling Morikawa throughout his collegiate career, Viktor Hovland will now do so as a Ryder Cup rookie. The Norwegian will pair with Paul Casey in the second match of the morning. Hovland has burst onto the scene in his two seasons on the PGA TOUR, already registering two wins and flying up to the 14th spot in the world rankings.
Match 3: Brooks Koepka/Daniel Berger vs. Lee Westwood/Matt Fitzpatrick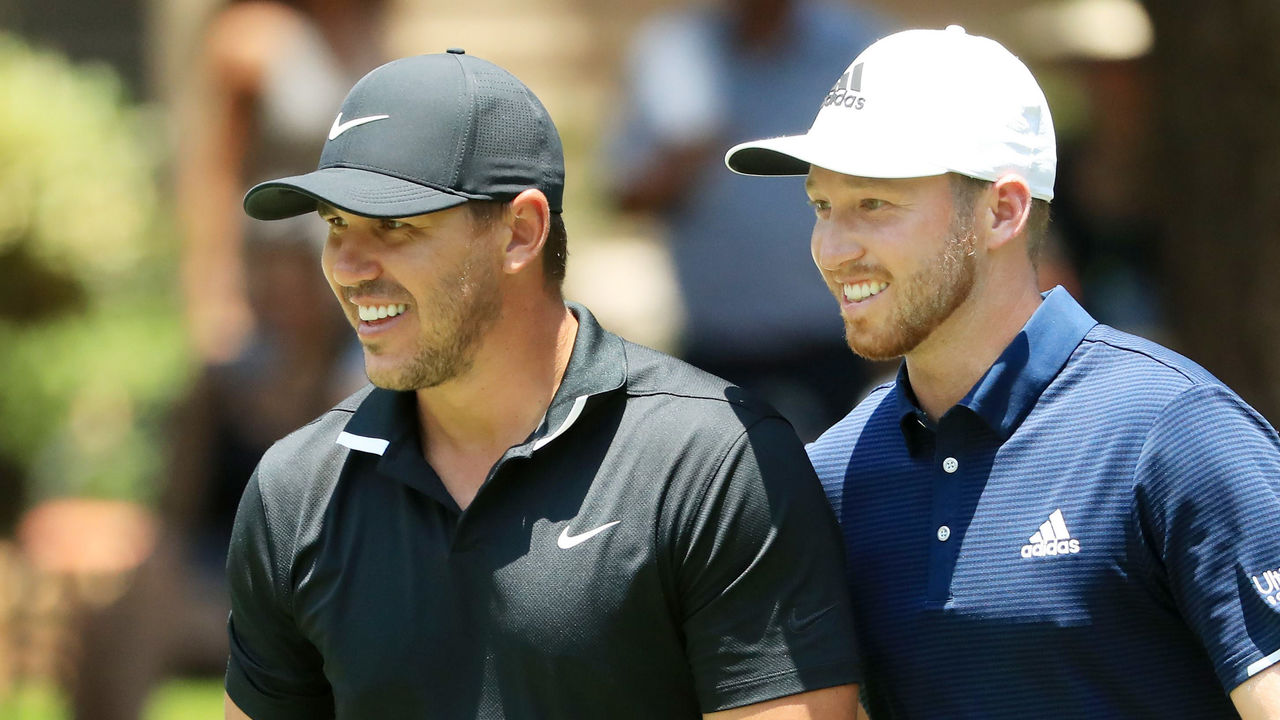 Former Florida State stars Brooks Koepka and Daniel Berger make up the American duo for the third match, going up against a pair of Englishmen in Lee Westwood and Matt Fitzpatrick. Koepka, who enters play just weeks after withdrawing from East Lake due to a wrist injury, has a 3-3-0 record in team matches through two Ryder Cups, while Berger is making his debut.
The last time Westwood didn't participate in a Ryder Cup was in 1995. The 48-year-old makes his return as a player for the 11th time after serving as a vice-captain in 2018. He has an impressive 9-5-4 record in foursomes play and will be relied upon to help Fitzpatrick improve on his 0-2-0 mark in the event.
Match 4: Patrick Cantlay/Xander Schauffele vs. Rory McIlroy/Ian Poulter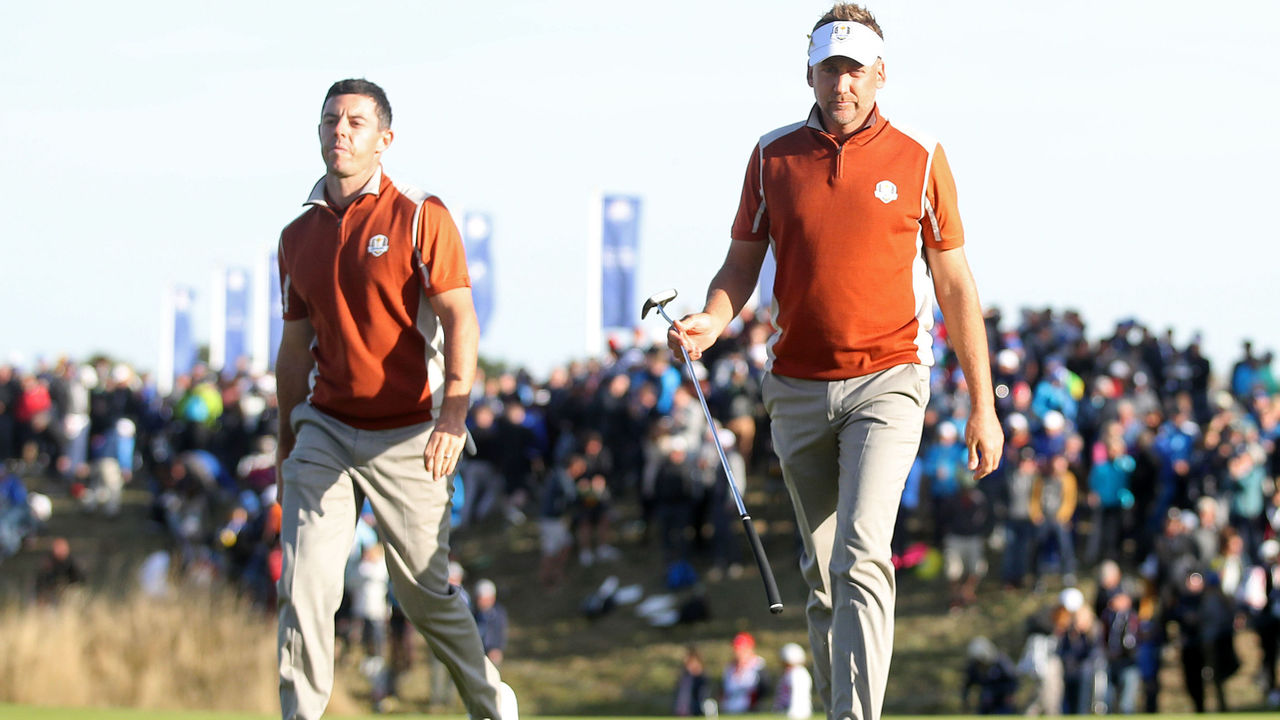 While both Patrick Cantlay and Xander Schauffele are making their Ryder Cup debut, the two are very comfortable playing with one another after four matches together at the 2019 Presidents Cup. Cantlay comes in red-hot after winning the FedEx Cup title in early September, while Schauffele captured the Olympic gold for the United States in late July.
Since 2010, the two most recognizable members of the European team have likely been Rory McIlroy and the fiery Ian Poulter. The electric pair will take on Cantlay and Schauffele in the final match of the morning. McIlroy makes his sixth appearance in the event having played all five sessions in the previous four, while Poulter brings his sparkling 5-2-0 mark in foursomes into play Friday.
Comments
✕
Thomas/Spieth vs. Rahm/Garcia headlines Friday morning matches
  Got something to say? Leave a comment below!