8 compelling storylines to follow for the 121st U.S. Open
Stacy Revere / Getty Images Sport / Getty
The 121st U.S. Open is here.
The cream of the crop is in San Diego this week to compete for one of the most prestigious titles in all of golf. The South Course at Torrey Pines will host the 156-man field and should provide the extremely difficult test golf fans have become accustomed to seeing whenever the U.S. Open rolls around.
And as always, there are plenty of storylines making this year's third major as compelling as ever.
Here are the top eight that will help define the 2021 U.S. Open:
Brooks vs. Bryson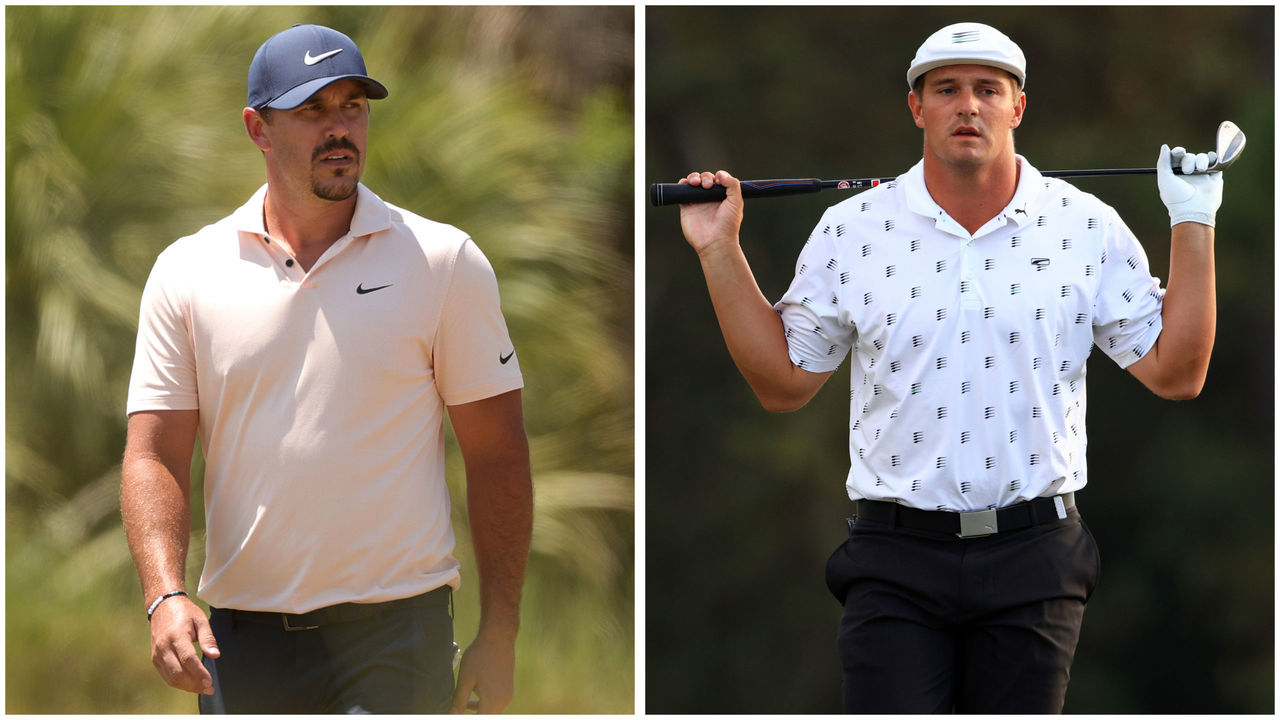 Let's. Go.
Brooks Koepka and Bryson DeChambeau will compete against each other for the first time since the feud between the two big-hitting Americans became the talk of the golf world.
What heightens the tension between the two is the fact that either DeChambeau or Koepka have won three of the last four U.S. Opens. Additionally, Koepka, who skipped the 2020 edition at Winged Foot that his rival won, has technically never lost to DeChambeau at a U.S. Open - a record the defending champion would love to erase.
Even though it's unlikely the USGA will put the two together for Rounds 1 and 2, there's a real possibility both are in contention and find themselves in the same pairing for a weekend round. You better get your popcorn ready if that happens.
Career grand slam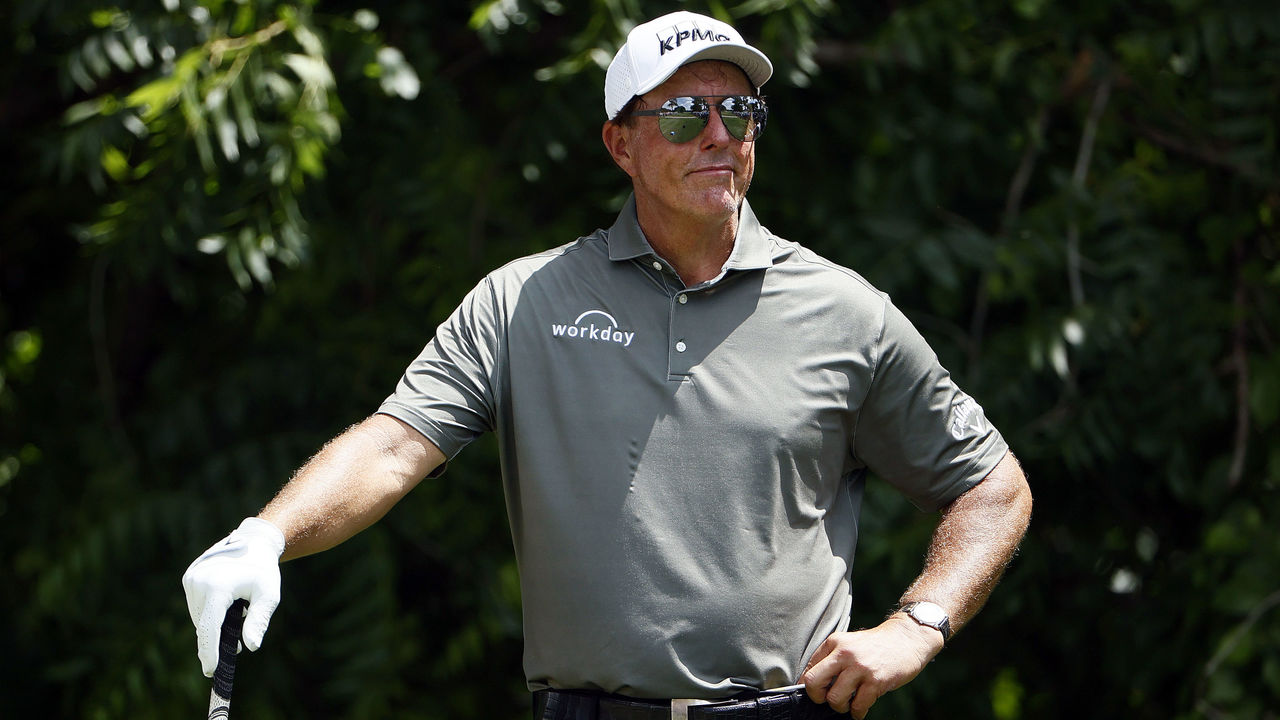 A month ago, you'd be considered crazy if you thought Phil Mickelson's career grand slam chase would be a major storyline going into the U.S. Open. At the time, he wasn't even qualified to play at Torrey Pines. But that all changed when the soon-to-be 51-year-old won the PGA Championship at Kiawah Island and proved to everyone that he still has it.
The fact that Torrey Pines is a home game for the San Diego native works in his favor, and he's played well at the oceanside venue throughout his career. Mickelson was a runner-up at the Farmers Insurance Open in 2011, and he has four other top-10s at the tournament held at Torrey Pines.
Yes, it would be more than shocking if Mickelson somehow won back-to-back major titles, but we all recently learned to never count the six-time U.S. Open runner-up out.
The favorite
The last time we saw Jon Rahm play, he had just completed a marvelous 8-under 64 in Round 3 of the Memorial Tournament to hold on to a six-shot lead before a positive COVID-19 test ended his tournament.
But the world No. 3 was given a clean bill of health well before many expected and enters the week as the betting favorite - a rare position to be in for someone without a major title on their resume.
However, Rahm winning the U.S. Open at Torrey Pines makes a ton of sense. It was the site of his first PGA TOUR victory in 2017 and a course he's played very well at ever since. Plus, the golf gods kind of owe him one at this point.
Can Spieth compete at a bomber's paradise?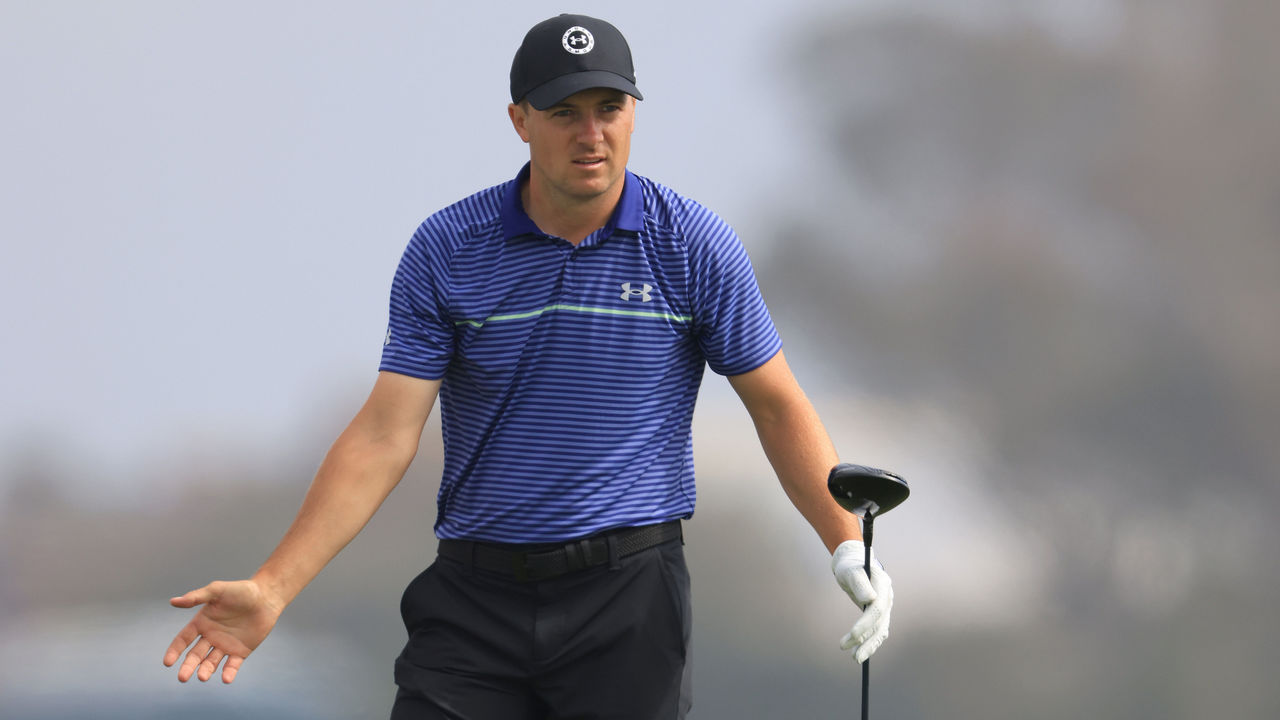 Jordan Spieth is arguably the best player in the world at the moment due to his resurgent 2021. Spieth has not missed a cut in 12 straight events, recorded a top-10 finish in eight tournaments over that stretch, and won for the first time since 2017.
Having said that, the 2015 U.S. Open champ's last missed cut came at Torrey Pines - a course that does not suit his style of game. In six starts at the Farmers Insurance Open, Spieth's best finish was a T19 in 2014, and he missed the cut on three other occasions.
Spieth will need to continue to drive the ball as well as he has over his past 12 starts if he is going to have any chance of contending - he won't be able to get away with errant drives as he could at Augusta National, for example. But if Spieth can find the fairway with regularity, there's no reason that Spieth cannot rely on his scorching-hot iron play to put him in a position to win the fourth major of his career.
Torrey Pines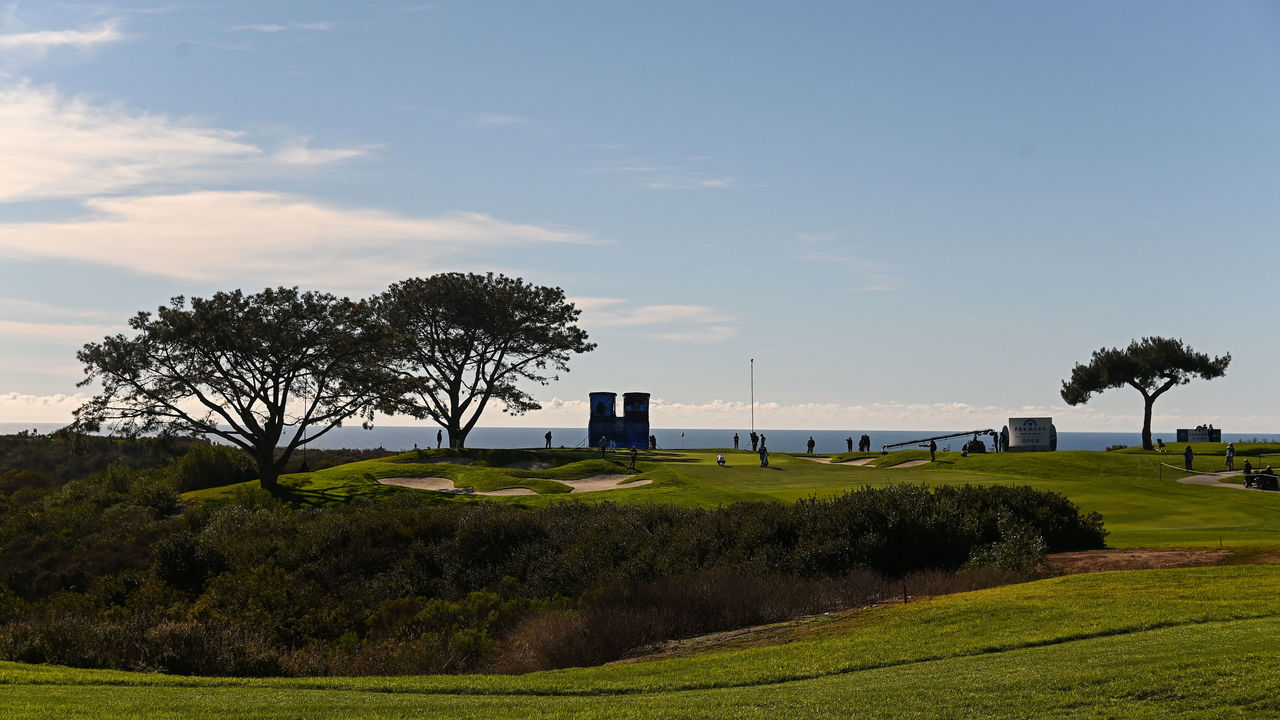 The South Course at Torrey Pines is an ideal U.S. Open venue because the USGA can set up the difficulty as they would like. It's already extremely long to begin with - playing at nearly 7,700 yards - and should play firm due to the time of the year.
Rough thickness is always a talking point at U.S. Opens, and it's apparently brutal once again this year. Paul Tesori, Webb Simpson's caddie, also suggested they might use gradual rough lengths where the rough gets longer the closer you are to the green to penalize the longer hitters who miss the fairway.
Finally, the last time Torrey Pines hosted a U.S. Open, Tiger Woods famously won in a playoff over Rocco Mediate while playing with a broken leg. It's going to be tough to top that memorable 2008 major, but if this week's drama comes remotely close, we're in for a treat.
Which Rory will show up?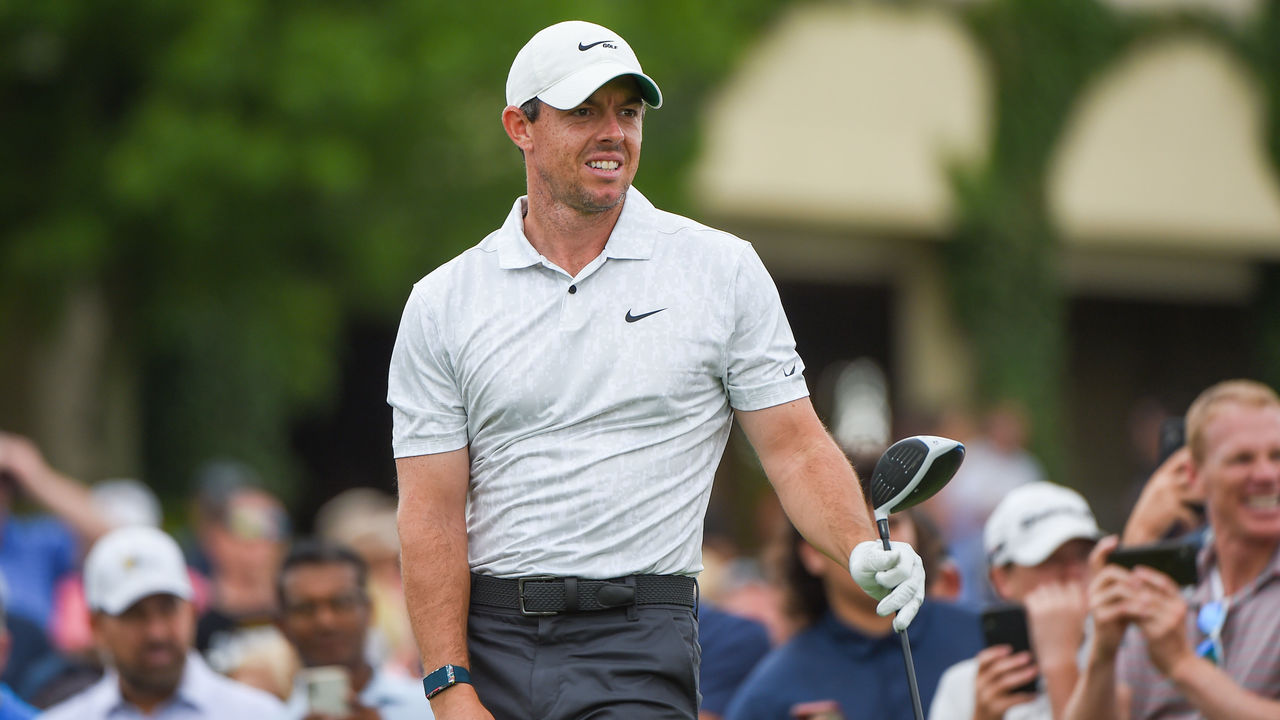 We've witnessed two versions of Rory McIlroy during his previous four starts. One was in total control at Quail Hollow and won the Wells Fargo Championship for the third time. The other missed the cut at the Masters and failed to break par at the PGA Championship for a mediocre T49 finish.
So which Rory will show up at Torrey Pines?
It's really hard to say. The Northern Irishman finished inside the top 10 in his two most recent U.S. Opens but missed the cut three straight times before then. However, McIlroy has finished no worse than tied-for-16th in his three attempts at the Farmers Insurance Open, so he has course history working in his favor.
The biggest key for McIlroy is a strong opening round - he's shot himself out of many recent majors by stumbling out of the gates, so we should be able to tell which McIlroy arrived in San Diego rather quickly.
Who is No. 1?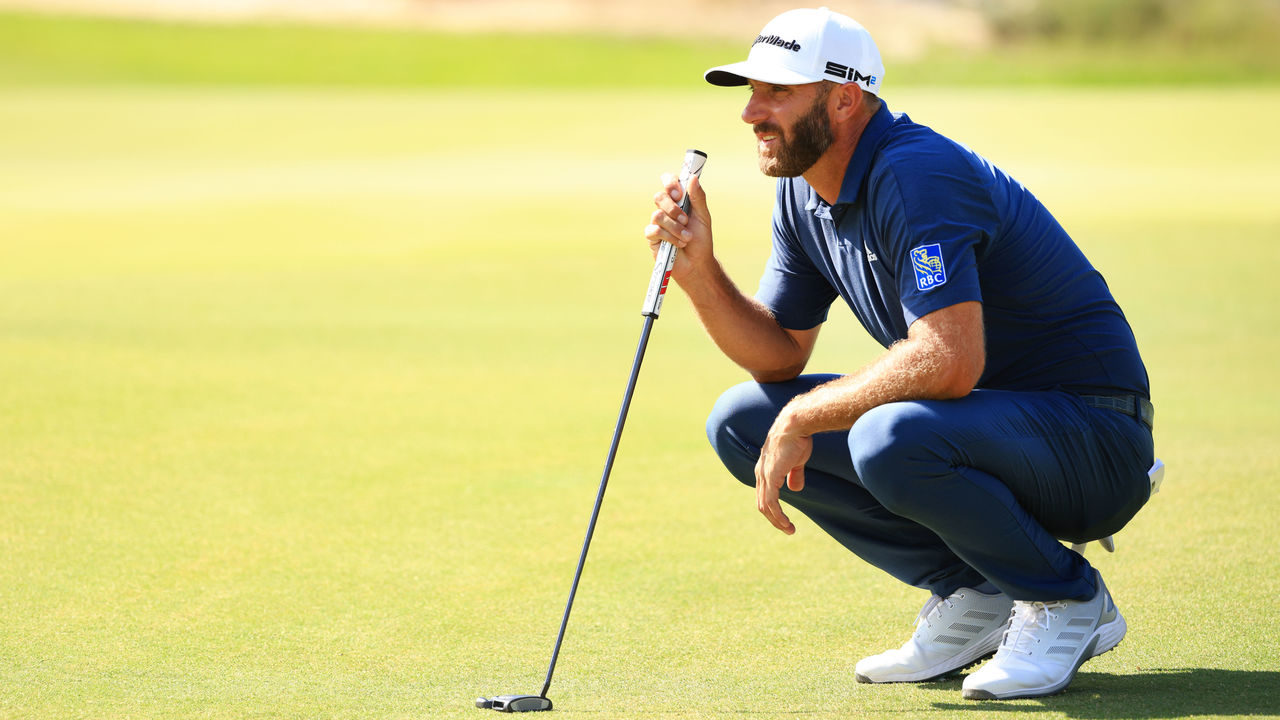 Right now, Dustin Johnson is the No. 1 ranked player in the world, but he has not been playing up to that level for over three months. Johnson uncharacteristically missed the cut in the last two major championships, and he recorded his first top-10 finish in eight starts just last week in South Carolina.
As a result of DJ's struggles, the gap between him and the rest of the contenders for World No. 1 is shrinking fast. Rahm, Justin Thomas, and Collin Morikawa are all within striking distance, and Johnson is one more bad week away from giving up his crown.
Home-course advantage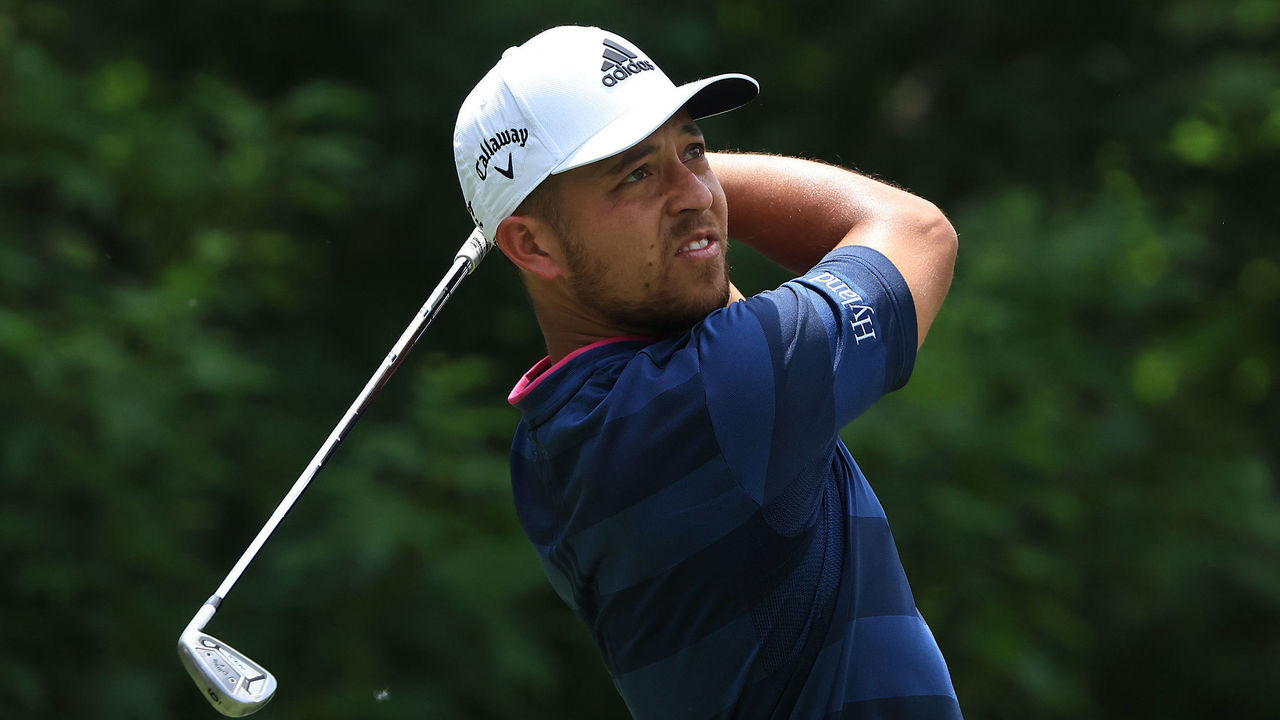 Xander Schauffele's U.S. Open track record is astonishing. The 27-year-old's worst finish is tied-for-sixth in four career starts at the national open. If you simply look at tournament history, you'd expect Schauffele to be in the mix come Sunday.
However, the San Diego native has struggled to figure out Torrey Pines during tournament conditions. Schauffele's played the Farmers Insurance Open six times and missed the cut on four occasions. But he did finish as a runner-up to Patrick Reed in January, so perhaps Schauffele figured out his local course just in time to claim his first career major title.
Comments
✕
8 compelling storylines to follow for the 121st U.S. Open
  Got something to say? Leave a comment below!