Tiger Woods shared his appreciation for golfers' red-and-black tribute during the WGC-Workday Championship's final round Sunday.
"It is hard to explain how touching today was when I turned on the TV and saw all the red shirts," Woods said on Twitter. "To every golfer and every fan, you are truly helping me get through this tough time."
Tony Finau, Rory McIlroy, and Jason Day were among the numerous golfers who wore Woods' iconic red-shirt, black-pants outfit.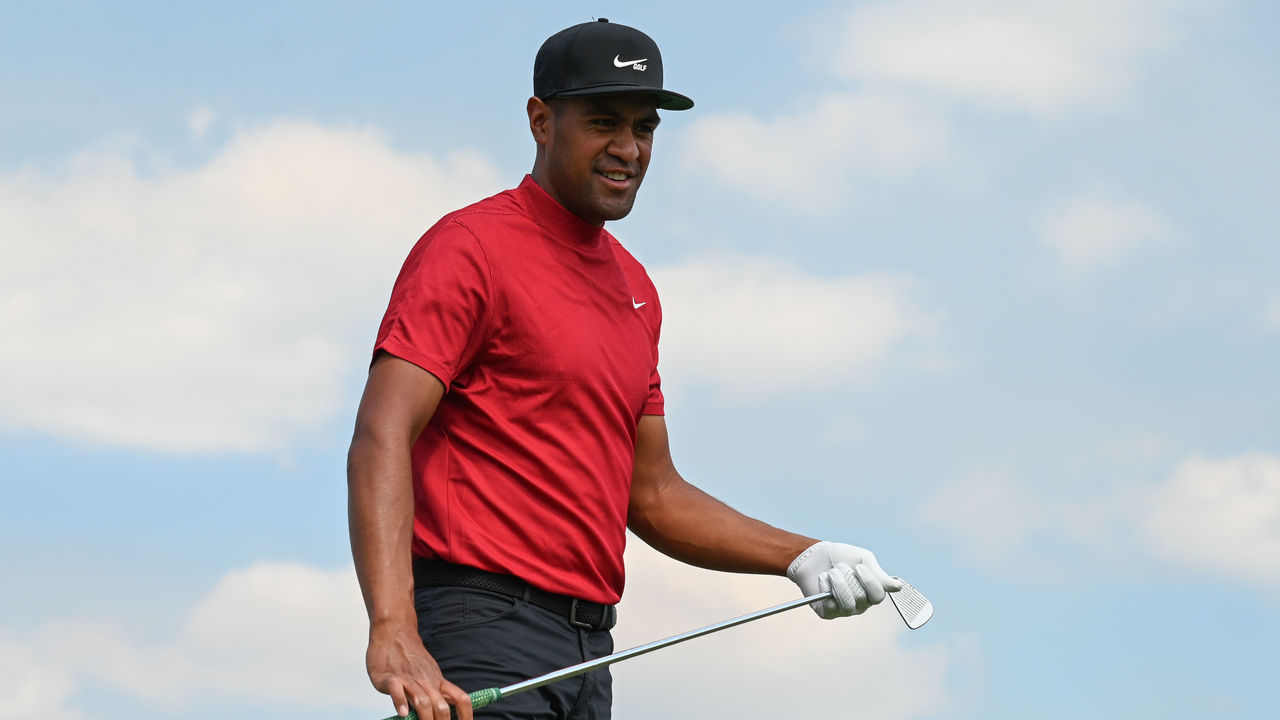 It wasn't only PGA Tour pros participating in showing support for Woods. Phil Mickelson wore red during the Champions Tour event's final round, and Annika Sorenstam did the same on the LPGA Tour.
Even the maintenance staff at the Tour's Puerto Rico Open joined the tribute.