With the PGA Tour enjoying a week off for Thanksgiving, "The Match 3: Champions for Change" takes center stage in the golf world.
While the third edition of The Match will not include Tiger Woods for the first time, Phil Mickelson makes his return as the only professional golfer of the foursome. Peyton Manning, who thrived in the spotlight alongside Tiger in The Match II, is back, with NBA superstar Stephen Curry and NBA Hall of Famer Charles Barkley making their debuts in the two-on-two competition.
How to watch on Friday, Nov. 27
USA
| Channel | Time (ET) |
| --- | --- |
| TNT | 3-8 p.m. |
Preshow coverage begins at 2 p.m. ET.
Canada
| Channel | Time (ET) |
| --- | --- |
| CNN International | 3-8 p.m. |
Players
Phil Mickelson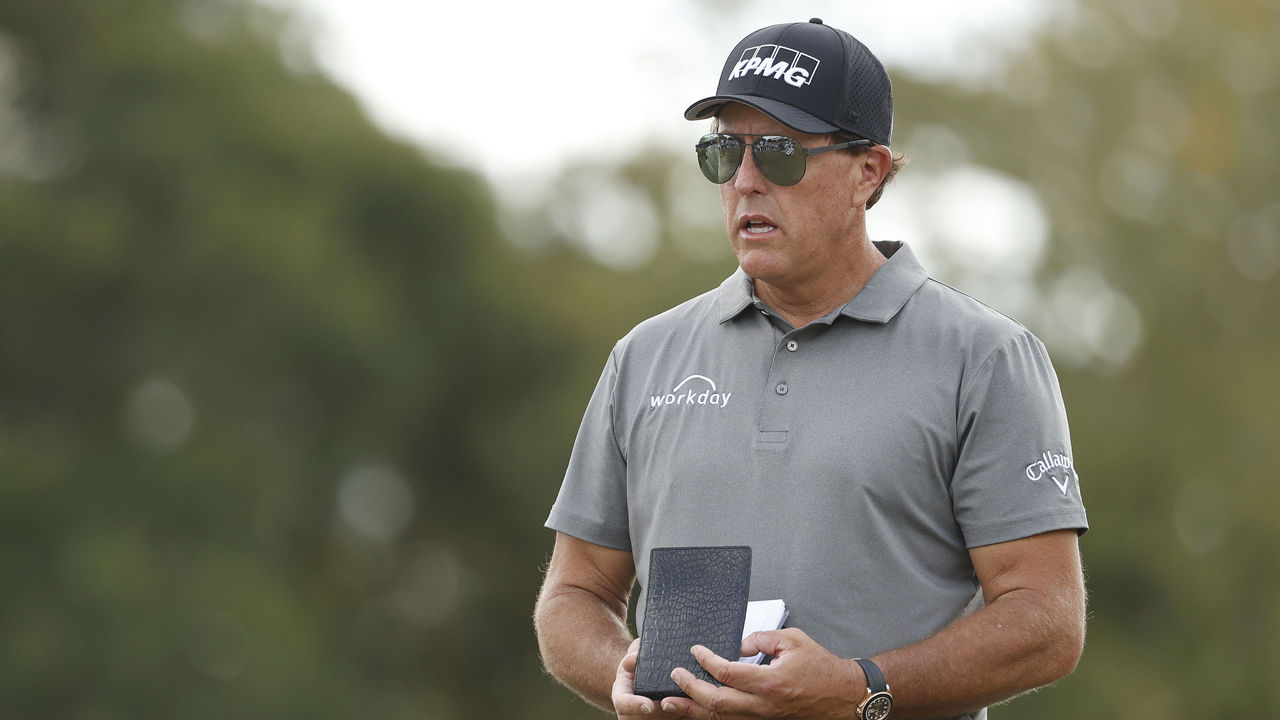 Age: 50
World rank: 64
PGA Tour wins: 44
PGA Tour career earnings: $92.1 million
Peyton Manning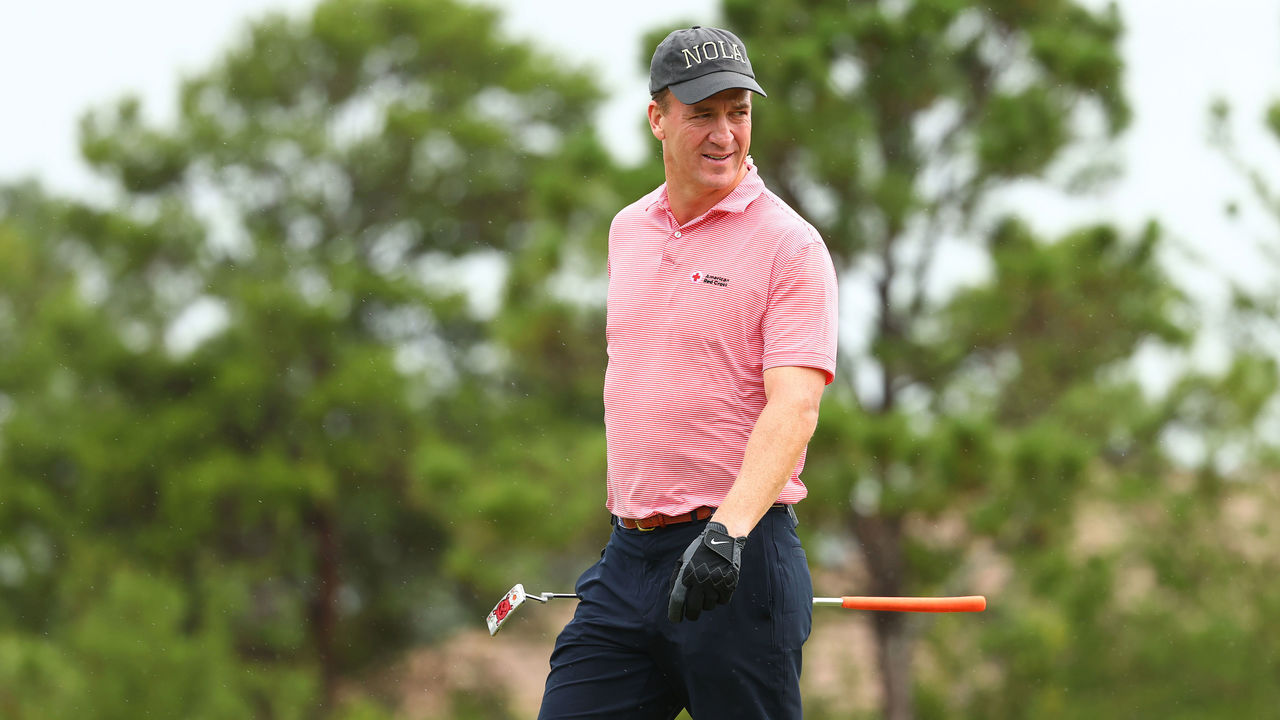 Age: 44
Handicap: 6.4
Super Bowl wins: 2
NFL career earnings: $248.7 million
Stephen Curry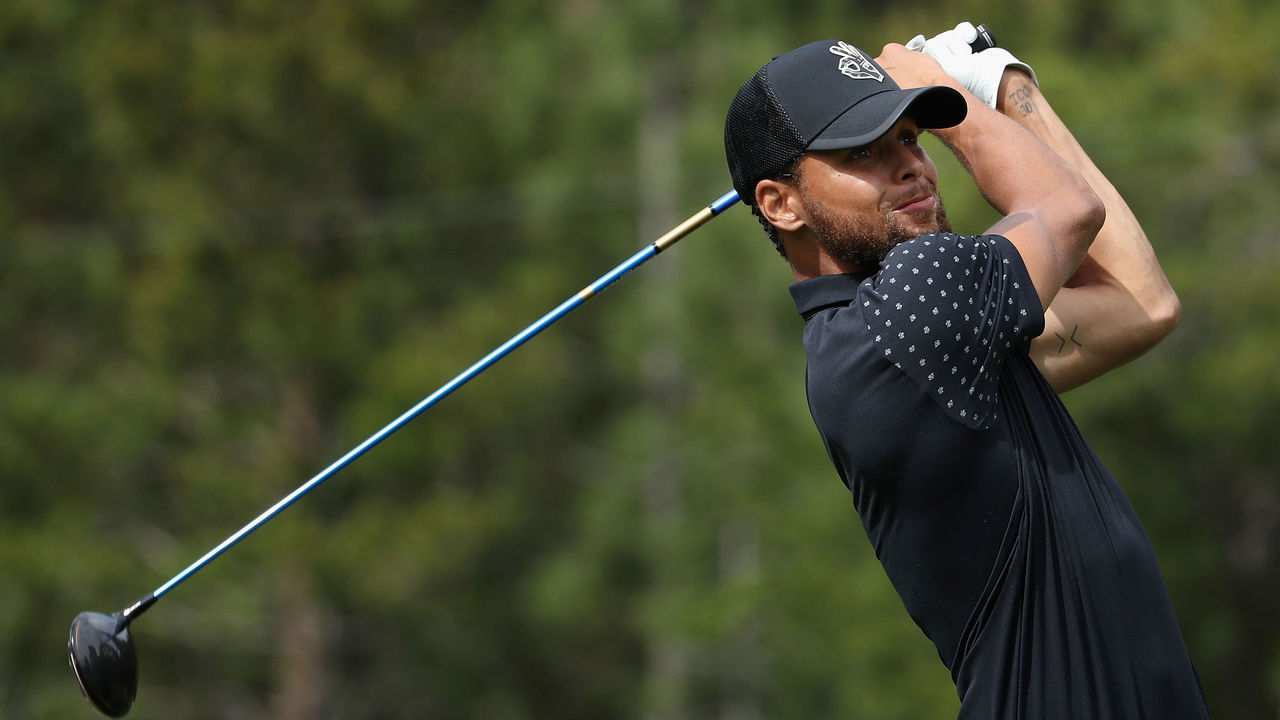 Age: 32
Handicap: 0.0 (scratch)
NBA championship wins: 3
NBA career earnings: $208.9 million
Charles Barkley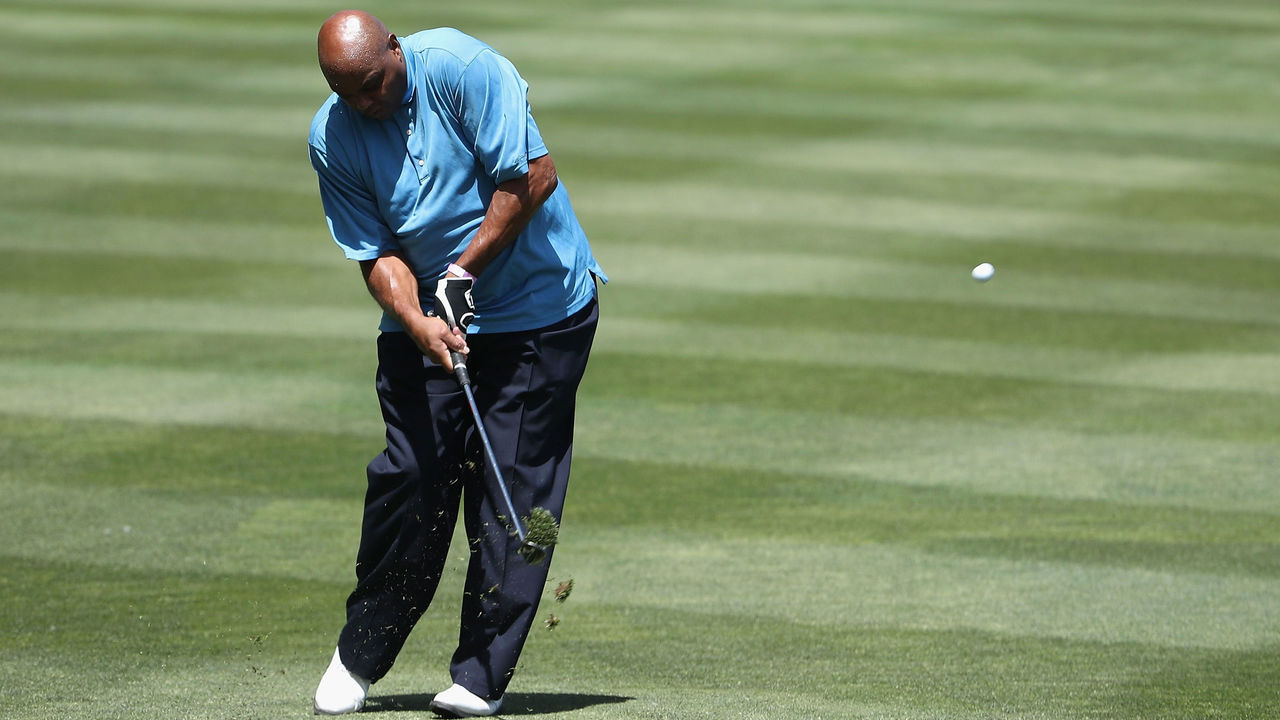 Age: 57
Handicap: Unknown
NBA championship wins: 0
NBA career earnings: $40.6 million
Format
Mickelson and Barkley will take on Manning and Curry. The 18-hole match will feature modified alternate shot in which, for example, Mickelson and Barkley will both tee off and then choose the best drive. The player whose drive wasn't chosen will hit the second shot, and the team will alternate turns from there.
Because Manning and Curry are both very capable golfers, the fireworks will likely come from the Mickelson-Barkley duo. Chuck is a notoriously poor player with a swing famous for all the wrong reasons. Even though his iconic hitch doesn't appear as frequently as it once did, his game seemingly hasn't improved much.
The positions Barkley will force Mickelson to play from might provide all the entertainment you need. Plus, the Hall of Famer has already guaranteed a victory, which never seems to bode well for Chuck.
Broadcast team
TNT's Brian Anderson will do the play-by-play, with former Masters Champion Trevor Immelman, NBA Champion Andre Iguodala, LPGA pro Cheyenne Woods, and former CBS golf broadcaster Gary McCord adding color commentary. Eli Manning will also be brought into the mix for the event's "Cart Cam," where he will interact with the players as they drive from shot to shot.
The course
The event will take place at Stone Canyon Golf Club in Oro Valley, Arizona, which Mickelson conveniently owns.
The desert layout is a par 72 reaching over 7,300 yards in length. Mickelson described it as "pretty penalizing in spots because of the desert but it's also got a great mixture of fun holes, like drivable par 4s, reachable par 5s," according to Golfweek's Todd Kelly.
But it appears the course will play slightly easier for Barkley, with Mickelson admitting his less skilled teammate will have designated tee decks to make the course shorter.
Here's a brief preview of what to expect, brought to you by Lefty himself:
Betting corner
Manning and Curry are the heavy betting favorites at -170 compared to Mickelson and Barkley at +140. You'd think the team with the 44-time PGA Tour winner would be favored in a match where he's the only professional golfer, but Barkley's skill set - or lack thereof - is clearly holding his team back in the eyes of oddsmakers.
The full betting preview can be found here.
Charities
The teams will be raising money for historically Black colleges and universities to help fund golf or sports journalism programs. Morehouse College, Howard University, Alabama A&M, Hampton University, and Winston-Salem State University are a few of the beneficiaries, with each golfer selecting their own schools to support.
Mickelson: Jackson State University
Barkley: Tuskegee University
Curry: Howard University
Manning: Grambling State, Southern University at New Orleans, and Lane College
There will be several on-course challenges worth a minimum of $100,000 and up to $2.5 million if a golfer gets a hole-in-one.
The event will also raise enough funds to donate 1 million meals through Feeding America during the holiday season.