If the U.S. Open didn't completely quench your golf thirst and you still need to watch some of the world's best tee it up, you're in luck!
Tiger Woods, Justin Thomas, Rory McIlroy, and Justin Rose will be in action Tuesday in a charity match dubbed the Payne's Valley Cup.
Why is this a thing? Well, Tiger and his golf-course design firm, TGR Design, are using the competition to raise money for charity while unveiling a brand-new course called Payne's Valley in Ridgedale, Missouri - their first public course in the United States. The course was named for Ozarks native Payne Stewart.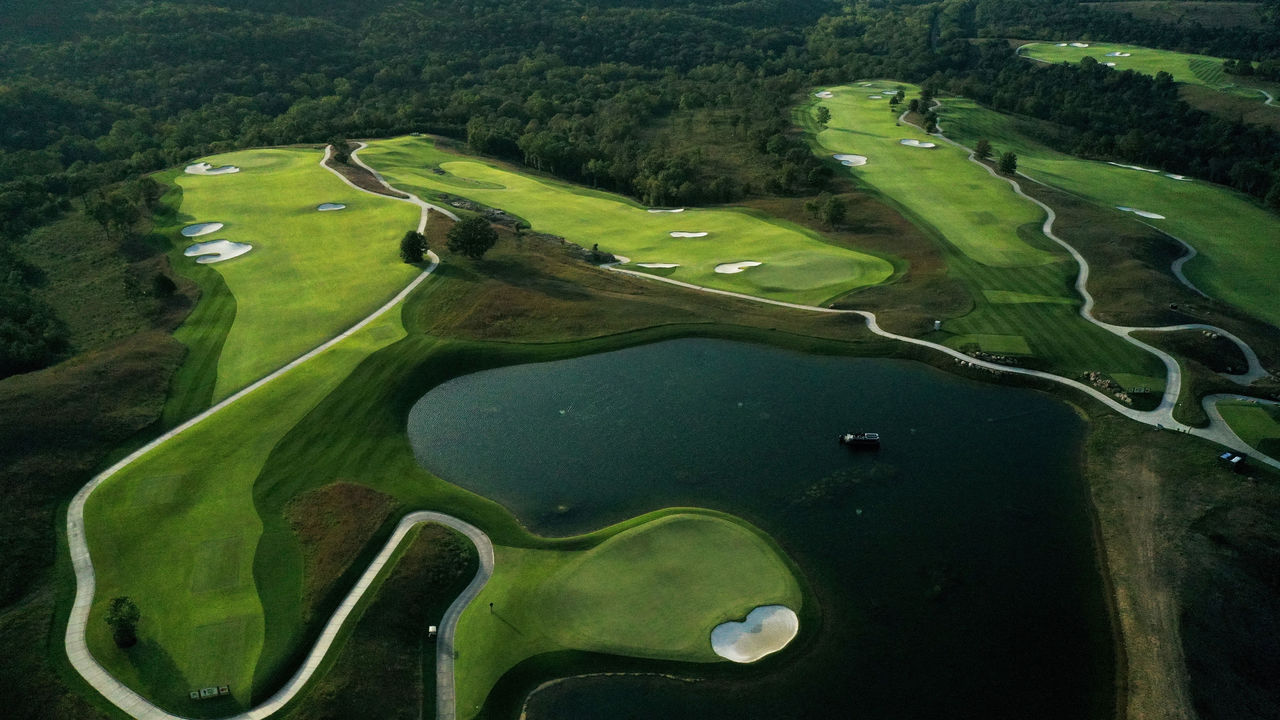 How to watch
| Date | Channel | Time (ET) |
| --- | --- | --- |
| Tues. Sept. 22 | Golf Channel | 3-7 p.m. |
The event will also be streamed online by Golf Channel and NBC Sports, as well as on GolfTV for markets outside the U.S.
Format
Woods and Thomas will take on McIlroy and Rose in a Team USA versus Team Europe event. They will play 18 holes, rotating formats in the match-play competition.
Holes 1-6: Better ball
Holes 7-12: Alternate shot
Holes 13-18: Singles matches
They will also play the bonus 19th hole, which is an island-green par 3 designed by Big Cedar Lodge owner Johnny Morris.
Charity
All money raised during the competition will be donated to the Payne Stewart Family Foundation, which helps support organizations including Kids Across America, the American Junior Golf Association, and The First Tee that were important to the late Stewart.
Past matches
Charity matches are occurring with a little more regularity as of late. While the Tiger versus Phil Mickelson head-to-head match in 2018 only raised money for Lefty's bank account, the trend has grown, producing two other team battles.
During the PGA Tour's hiatus due to the COVID-19 pandemic, McIlroy, along with Dustin Johnson, Rickie Fowler, and Matthew Wolff, played in a charity match at Seminole Golf Club. McIlroy and Johnson won the skins game in a playoff.
Then Tiger and Peyton Manning teamed up to play Mickelson and Tom Brady in a thrilling showdown that came down to the final hole, where Woods and Manning held on for the win.