Bryson DeChambeau has always taken a unique and creative approach to the game of golf.
First, it was the single-length irons, which he still uses and swears by. Then it was the side-saddle putting method and the use of a compass to figure out pin positions in his greens book - both strategies that have since been banned by golf's governing bodies. This is all while factoring in an incomprehensible amount of numbers, data, and science to support his methods.
But when DeChambeau made it known he would attempt to undergo a drastic physical change in an effort to increase swing speed, and as a result, gain more distance off the tee, many were skeptical. At the time, he was a successful PGA Tour player with five wins before the age of 26. Why risk the career he had already built?
The answer? Major championship results.
Even though he found early success on the PGA Tour, DeChambeau's major record did not correlate. Prior to 2020, he had competed in 14 majors - two as an amateur - and missed the cut six times. He had zero top-10s and only one top-25 finish.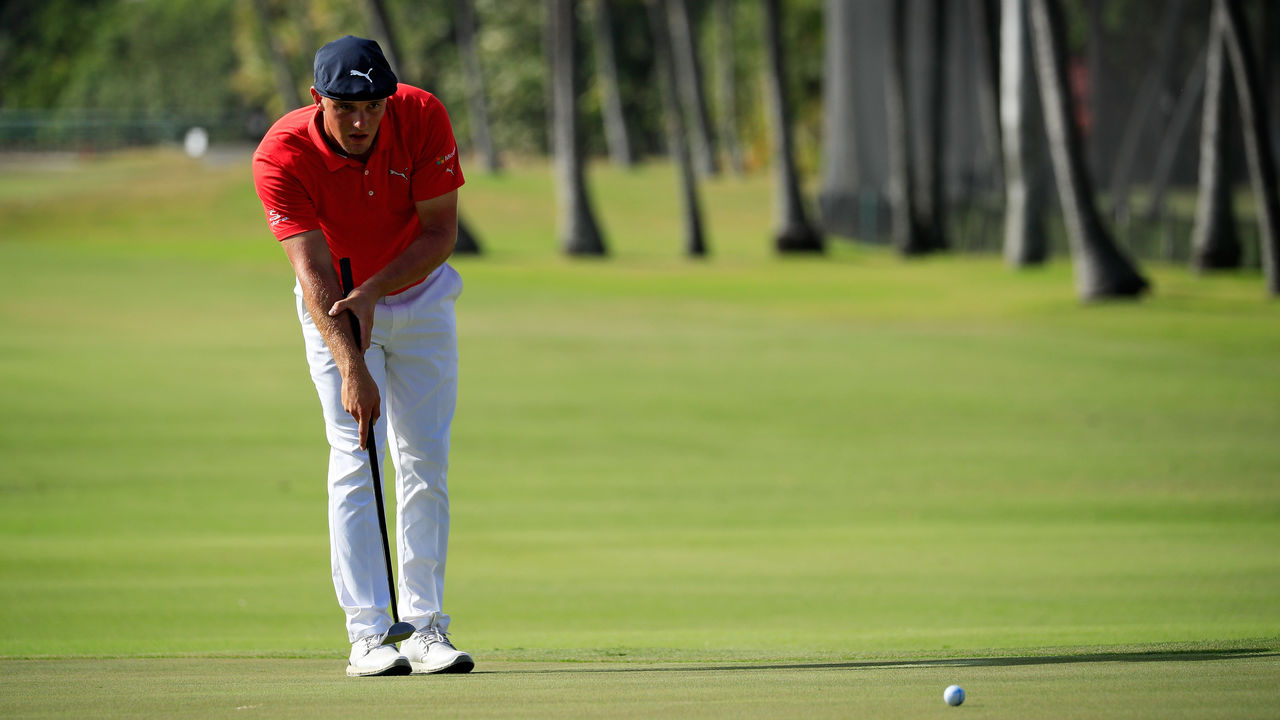 He set out to gain an edge on courses typically longer than standard PGA Tour venues - a change spurred on by witnessing Brooks Koepka overpower Bethpage Black at the 2019 PGA Championship.
"(Koepka) just obliterated the golf course with his strength, and that's something that I admired and wanted to try to model myself after to try to do what he did," DeChambeau admitted.
With today's modern equipment, the ability for a golfer to swing as hard as they can without fear of penalizing mishits is pretty much non-existent, especially for the world's best. So, DeChambeau began picking the brains of long-drive competitors to figure out how they go about hitting relatively straight drives over 400 yards.
"Kyle Berkshire, Justin James, a bunch of those guys, Josh (Cassaday), they all inspired me to try and go harder at it," DeChambeau said. "They are the ones breaking the barriers. I can see what is possible."
What became possible for DeChambeau through a rigorous training program - where he added nearly 40 pounds of muscle over a short period of time - was achieving a clubhead speed close to 140 mph with a ball speed touching 190 mph. For reference, the PGA Tour average for clubhead speed was 114.01 mph and 169.71 mph for ball speed during the 2019-20 season.
By doing so, DeChambeau went from outside the top 30 in driving distance in 2019 to No. 1 after averaging 322.1 yards off the tee in 2020.
The top-tier finishes began to pour in. Following the break, DeChambeau placed inside the top 10 in three consecutive tournaments before winning the Rocket Mortgage Classic. However, his new game had yet to be tested at a major championship venue.
When he arrived at TPC Harding Park for the PGA Championship in August, DeChambeau made it known his strategy was to hit it as far as possible regardless of the rough length. He topped the field in strokes gained: off the tee that week but was let down with his iron play. Still, he finished tied for fourth for his first career top-10 at a major. The transformation was working.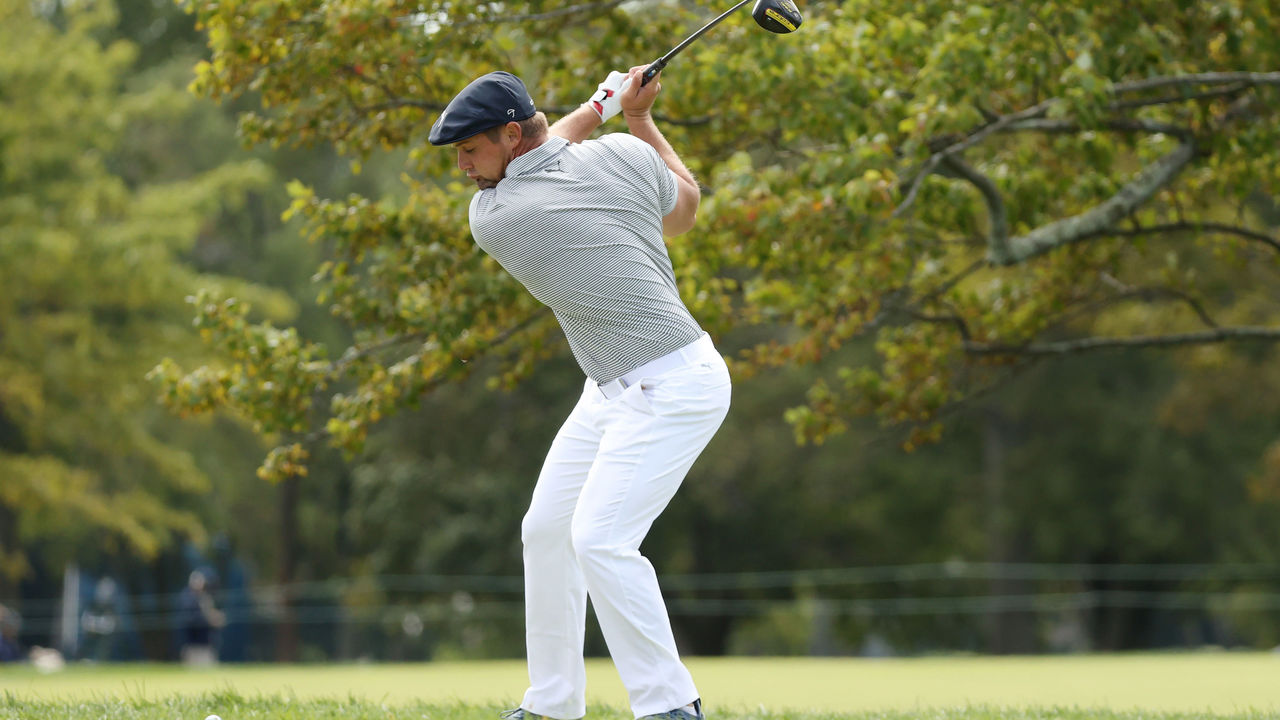 Fast forward a month and a half, where he applied the exact same strategy at Winged Foot - a U.S. Open venue that wasn't viewed as a course that could be overpowered.
"I'm hitting it as far as I possibly can up there," DeChambeau said at the beginning of the week. "Even if it's in the rough, I can still get it to the front edge or the middle of the greens with pitching wedges or 9-irons. That's the beauty of my length and that advantage."
Talk about calling your shot. DeChambeau muscled his way to a dominant six-shot victory and was the only player to shoot under par for the week.
"I kept telling everybody it's an advantage to hit it farther. It's an advantage," he said after his win. "They just made the fairways too small this week to have it be an advantage for guys hitting the fairway."
DeChambeau's explanation of small fairways actually makes a lot of sense.
"Let's take an example of you going (with fairways that are) a yard wide. Nobody's got the fairway. Okay, length's going to win. You make the fairways too wide, length's going to win. There's like this balance between widths of fairways and where they want to play it and where they're going to try to make you play it."
Despite only hitting 23 of 56 fairways for the week, DeChambeau tied for 26th in the driving accuracy category. And whenever he did end up in the rough, that newfound swing speed and strength came in handy.
"It's incredible what he can do out of the rough. It's a game that we've really never seen before," Harris English marveled.
It wasn't only brute strength that set DeChambeau apart from the field at Winged Foot. He ranked 18th in strokes gained: putting, demonstrating the incredible strides he's taken on the greens over the years.
In 2017, DeChambeau finished nearly dead last in putting at 145th. He's improved on that statistic year after year and was 10th in strokes gained: putting last season while leading the Tour in putts-made percentage from inside 10 feet.
"He's probably one of the best putters out there, which a week that he really putts well, you're going to have a lot of trouble," Louis Oosthuizen said, while admitting he doesn't know what type of setup can contain DeChambeau.
The South African added: "Hats off to him for what he's doing. He went out on this journey, and he's pulling it off. He's playing great golf."
Now with a major championship title on his resume, any skepticism of DeChambeau's transformation is out the window, including Rory McIlroy's, who wasn't sure how his power would translate to a Winged Foot-type setup.
"I played with him at Colonial the first week back out, but I sort of said, OK, wait until he gets to a proper golf course, he'll have to rein it back in. (Winged Foot) is as proper as they come, and look what's happened," McIlroy said.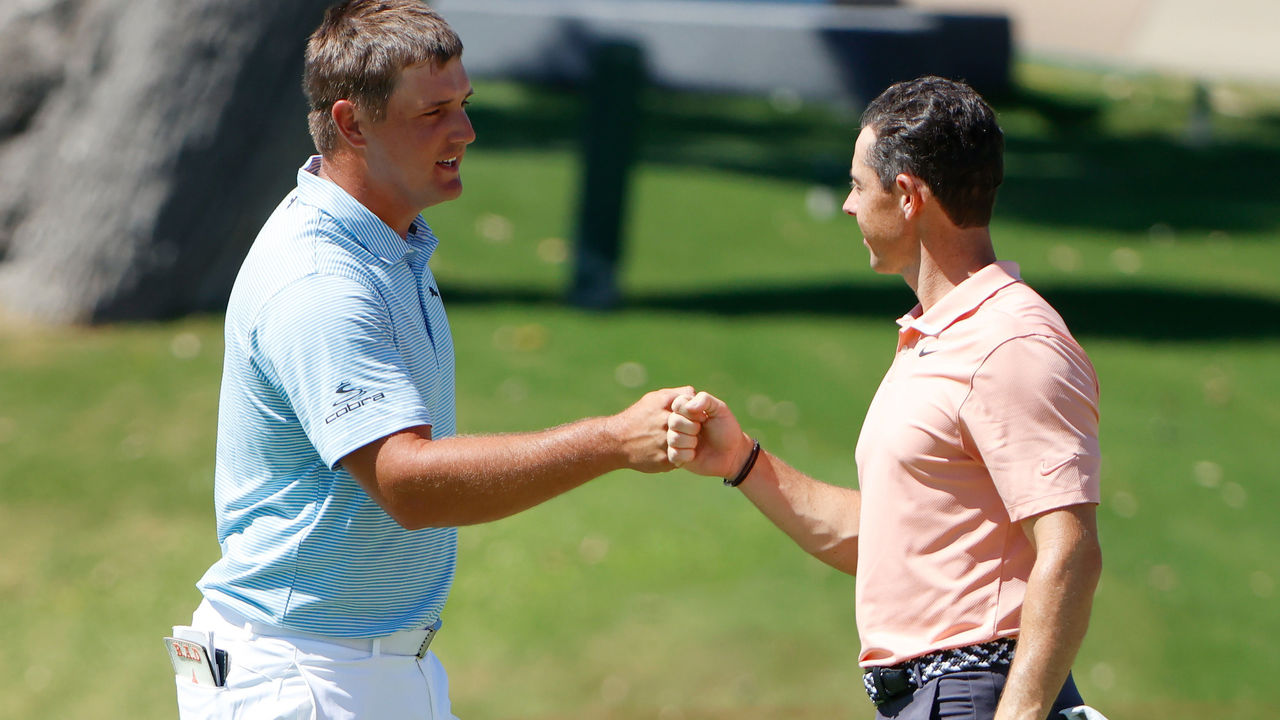 More praise rained down on DeChambeau to justify his drastic changes.
"Maybe he's just exposing our game in terms of, if he keeps hitting it further and further, I don't see why he wouldn't be able to win many more U.S. Opens," Xander Schauffele said.
You'd think after seeing all the hard work finally pay off with a U.S. Open title that DeChambeau would be content with his current game. Well, think again.
"We're working on testing a 48-inch driver after this week. It's just going to happen, too. So we'll see how far I can go," he said in his champion's press conference.
A 48-inch driver is the maximum legal length of a club under the Rules of Golf, proving once again DeChambeau is never going to stop pushing the limits. For reference, Tour pros' drivers typically measure around 44 inches with long-drive competitors using drivers up to 50 inches in length.
"There's always going to be people that say things. There's always going to be people that do things. But no matter what, my focus and my message to everybody out there is each and every day that you're living life try and make this day better than the previous day. Let today's garbage be better than yesterday."
Regardless of how you feel about DeChambeau's transformation and how it may impact the future of golf, one thing everyone can agree on is that his powerful performance at Winged Foot to win the U.S Open was anything but "garbage."