Tiger Woods and Peyton Manning will have most of the United States on their side when they square off against Phil Mickelson and Tom Brady in "The Match: Champions for Charity."
A map created by Betonline.ag using geotagged Twitter data shows 34 states are rooting for Woods and Manning in the charity golf match, while 16 states favor Mickelson and Brady. Over 100,000 tweets were tracked since May 1, including hashtags such as #TeamTiger, #TeamPeyton, #TeamMickelson, and #TeamBrady.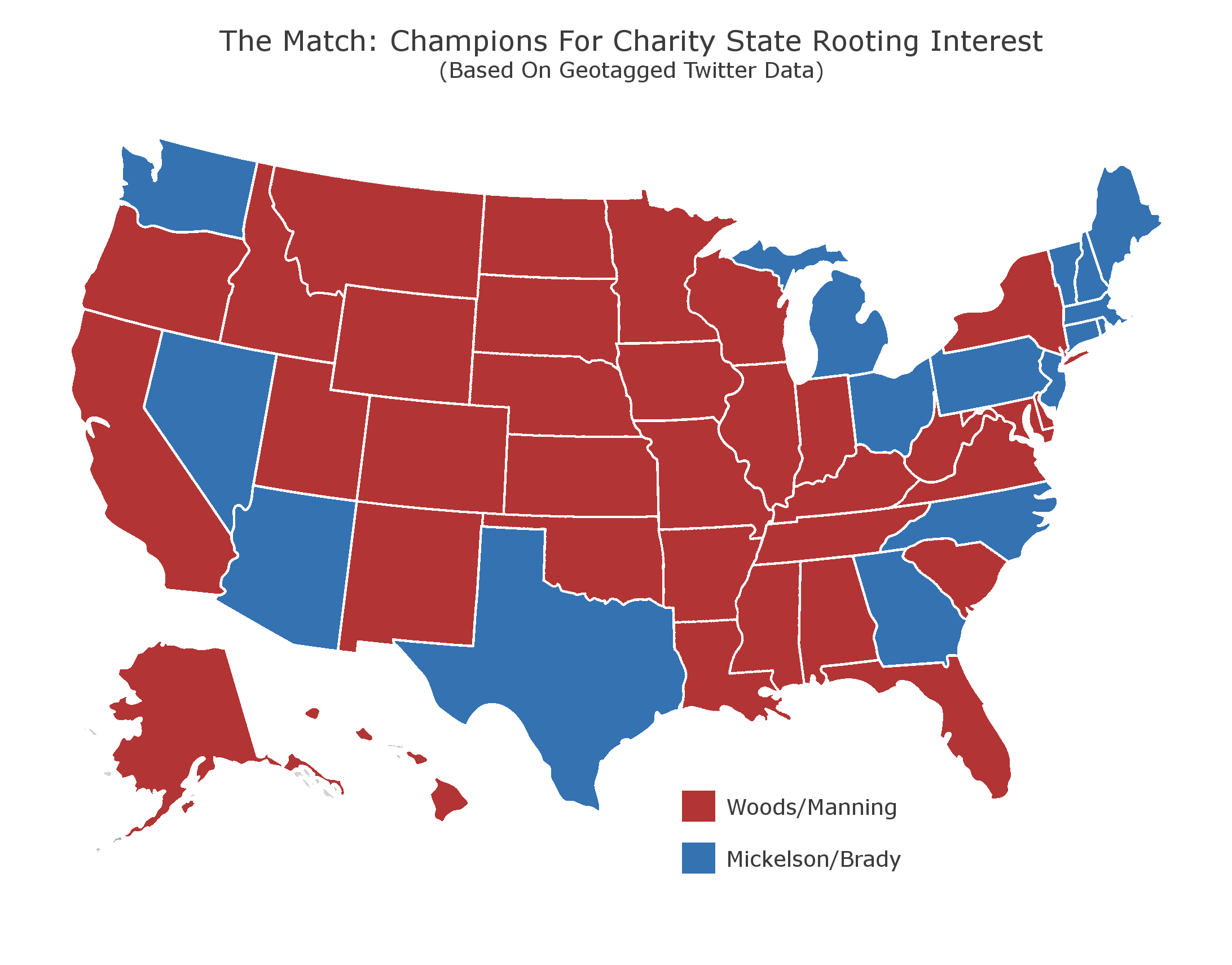 The Match gets underway Sunday at 3 p.m. ET.