Unfamiliar with "The Match: Champions for Charity"? Find out everything you need to know about the two-on-two showdown here.
Tiger Woods and Phil Mickelson will take center stage Sunday when they team up with NFL legends Peyton Manning and Tom Brady in a charity match set to raise over $10 million for COVID-19 relief.
Woods and Manning will face Mickelson and Brady for 18 holes of match play at the Medalist Golf Club, Tiger's home course in Hobe Sound, Florida. Not only does the event give sports fans the chance to see Tiger for the first time since February, but it provides a full afternoon of action to wager on.
Pick to win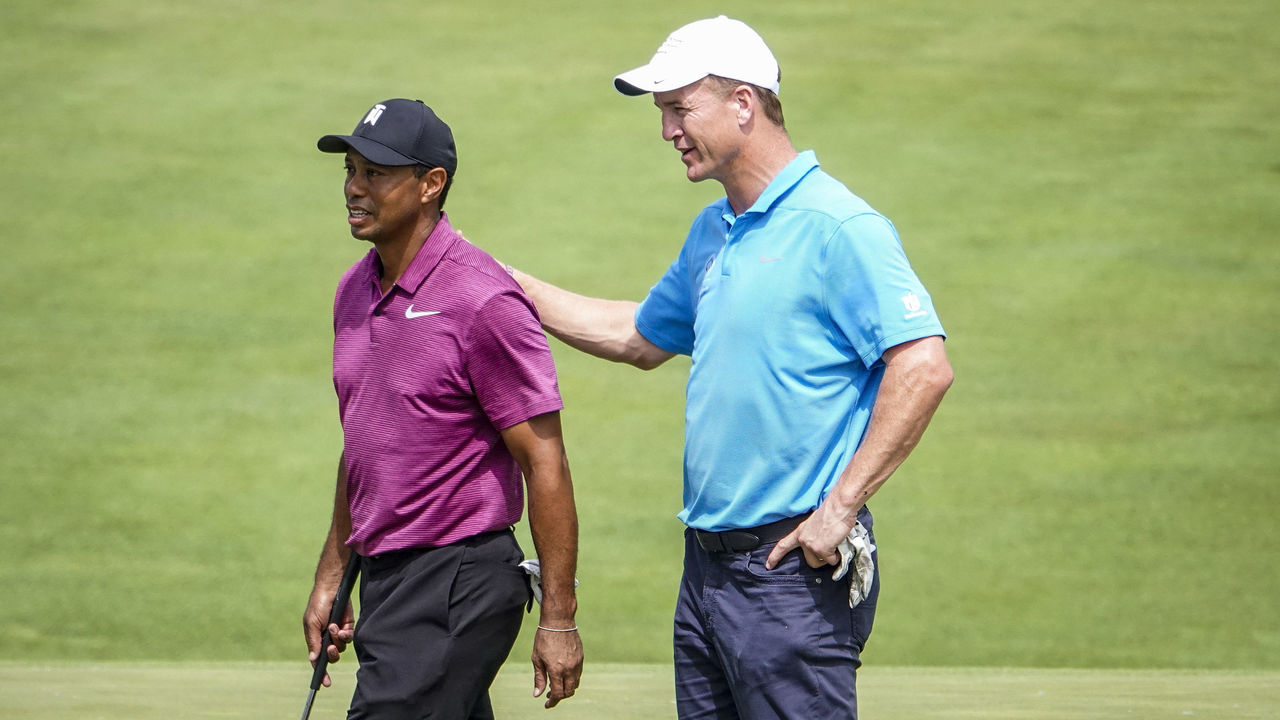 The format for the match will be the deciding factor. If the teams were playing best ball (hitting their own ball) for the entire round, backing the underdogs would be a more enticing option. But with modified alternate shot being used on the back nine instead, the advantage shifts heavily toward Woods and Manning.
That's because all four players will hit their tee shots. Each team will select one of its players' balls to use for the hole and alternate turns hitting from there. This makes the amateurs just as important as their professional partners. Manning has a huge edge over Brady; the former is retired and already a better golfer based on handicaps compared to the latter, who's gearing up for another NFL season.
Then there are the pros. Mickelson is extremely wild off the tee and there is no chance he'll rein it in for an exhibition match. If he's "hitting bombs" all over the place and Brady is also struggling to hit fairways, the two could find themselves in a lot of trouble.
All Manning has to do is hit the fairway, and then Tiger can come in and show off his all-world iron play. The recipe for success for the team of Woods and Manning is far simpler than it is for Mickelson and Brady. Gimme the favorites.
Pick: Woods, Manning (-200)
Props
Will Brady wear a Buccaneers logo on hat, shirt, or bag?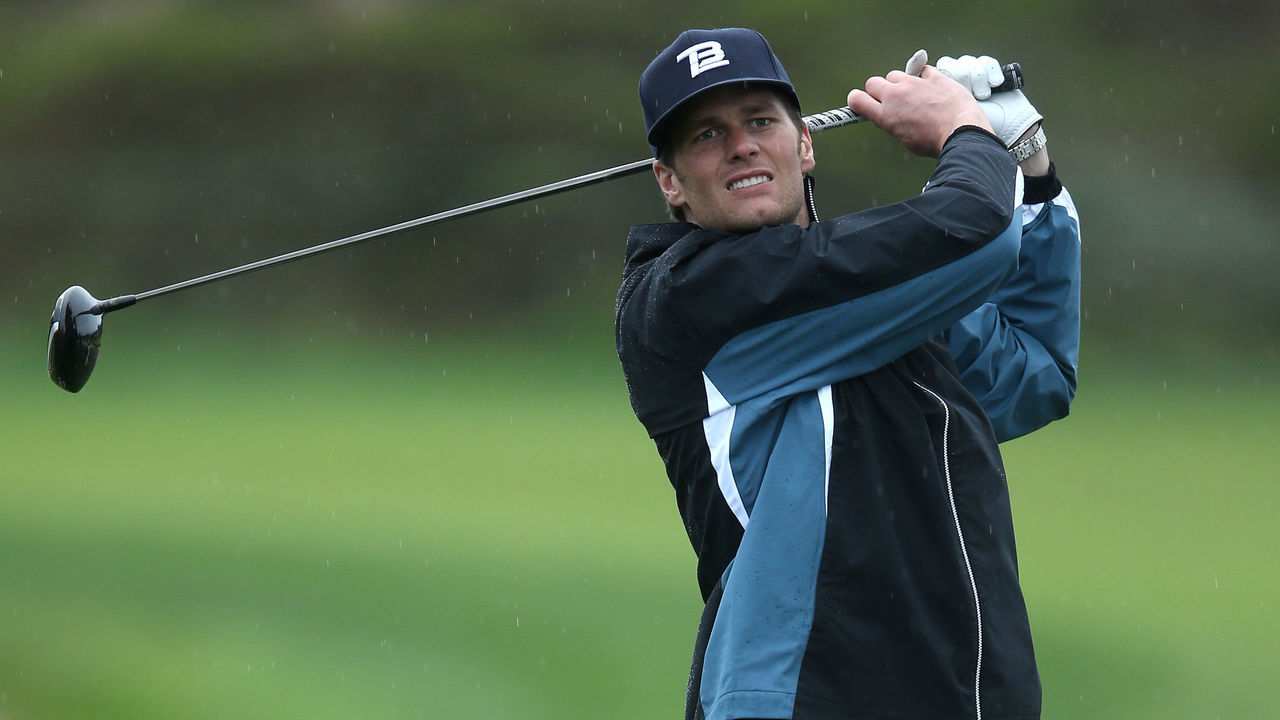 There are plenty of photos of Brady playing golf over the years, yet there isn't a single one where he was representing the New England Patriots. He routinely sports his TB12 logo on his hat and wears Under Armour apparel. In the years before he had his own brand and mega-endorsement deals, Brady wore clothes without emblems.
That leaves the bag. In videos of Brady's past highlights playing golf, none of his previous bags feature the Patriots. Is he really going to change his on-course style simply because he's now a Tampa Bay Buccaneer? No way.
Pick: No (+220)
Which hole will the match end on?
If you think Woods and Manning cruise to victory, it's safe to assume they will lock it up with few holes remaining. A blowout probably isn't in the cards, and if it is, organizers will likely intervene in an attempt to extend the match for as long as possible. That said, the event should be over before the 18th hole, and the foursome will have to come up with something creative to make the finishing hole interesting.
Pick: Nos. 15-17 (+115)
Will Tiger wear red?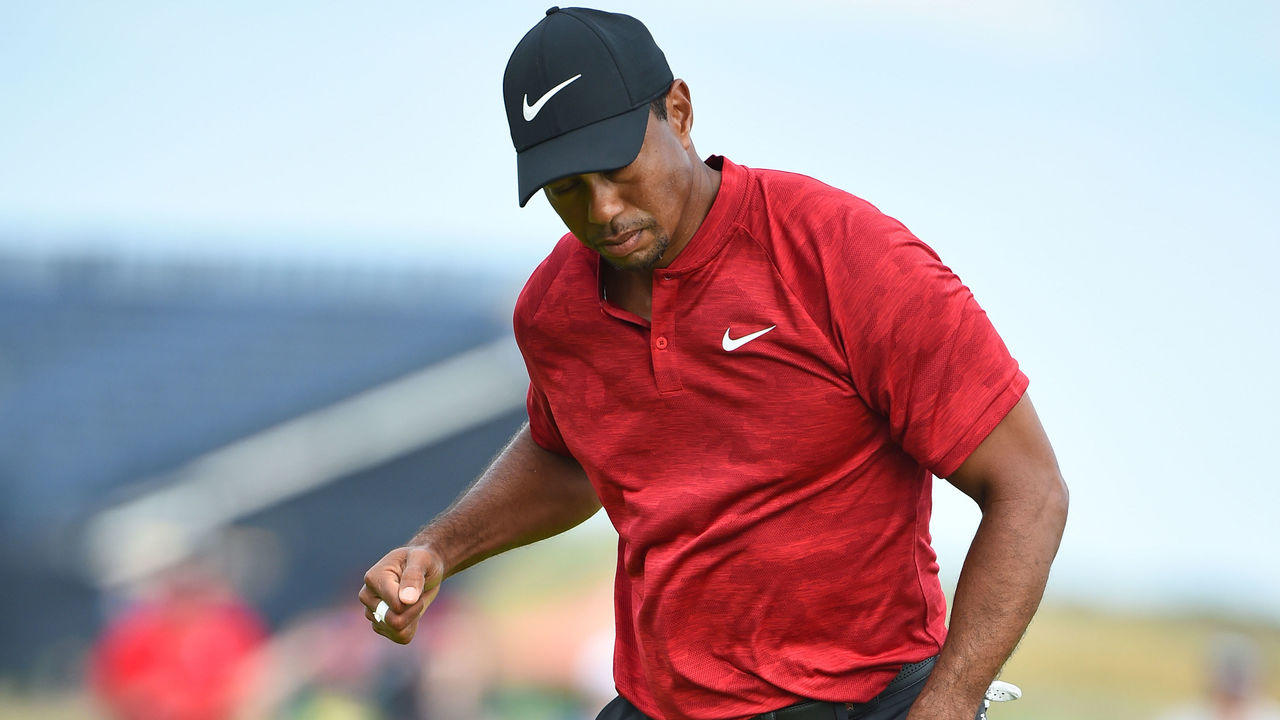 This is the lock of all locks, right? No one should seek to bet -500 lines but this is free money. Tiger always wears red on Sundays. It's a fact. It would actually be more shocking to see him play left-handed than it would be for him to wear any other color.
Pick: Yes (-500)
Closest to the pin
Tiger is plus-money to be the closest to the pin all of the par-3s versus the three other players. Not only are you backing the best iron player of all time, but you are doing so at his home course. Given the other competitors in the match are the oft-errant Mickelson and two amateurs, there's a good chance Woods simply has to hit the green in order to cash these closest-to-the-pin contests.
Pick: Tiger wins closest to the pin on holes 4, 8, 12, and 16 (+125 each)