5 golf documentaries we'd love to see
Jamie Squire / Getty Images Sport / Getty
With ESPN's "The Last Dance" whetting the appetite of folks desperate for any sort of sports content, theScore editors have joined forces to look back at some of the most captivating narratives that deserve similar treatment to Michael Jordan and the Chicago Bulls dynasty.
We already pitched our best hockey docs in Part 1 of this series. Today, we're looking at five golf documentaries we'd love to see:
Tiger Woods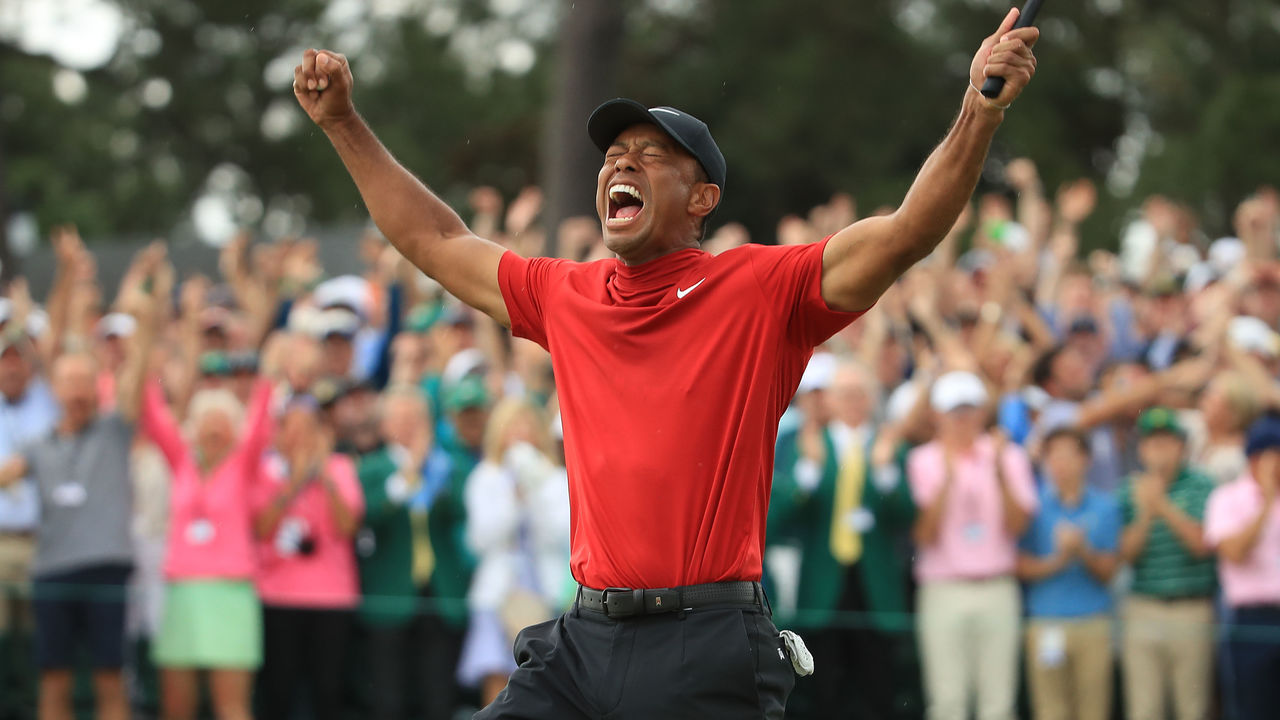 We all want a truly deep-diving Tiger Woods documentary, and it's a guarantee we'll eventually get one. When it's finally released, there's no guessing how many episodes it might contain.
From his first national television appearance on "The Mike Douglas Show" at the age of 2 to his upbringing on a military base where he played the majority of his golf as a young boy, any Tiger documentary would pretty much have to start from the day he was born.
Tiger's history both on and off the course is extremely well-documented, but there's a lot that remains unknown. His meteoric rise as a 20-year-old golfer propelled him to a level of fame few athletes ever reach. But for all of his achievements on the course, any telling of Tiger's story can't be complete without exploring his downfalls away from it.
The 15-time major winner's world came crashing down on Thanksgiving night in 2009. What started out out as a minor fender bender spiraled into an infidelity scandal that shook golf to its core when it was revealed that the Tiger sports fans had grown to love and idolize was living two completely different lives.
Then came the back injuries that plague Woods to this day. He was in and out of golf for years because of them, with many thinking he was done for good. It would have been unfortunate to see injuries force Tiger into retirement before the age of 40, but as we know, that's not how his story ended.
There's so much to Woods' life that a documentary could uncover, and one day, his entire story will be told.
The Patrick Reed story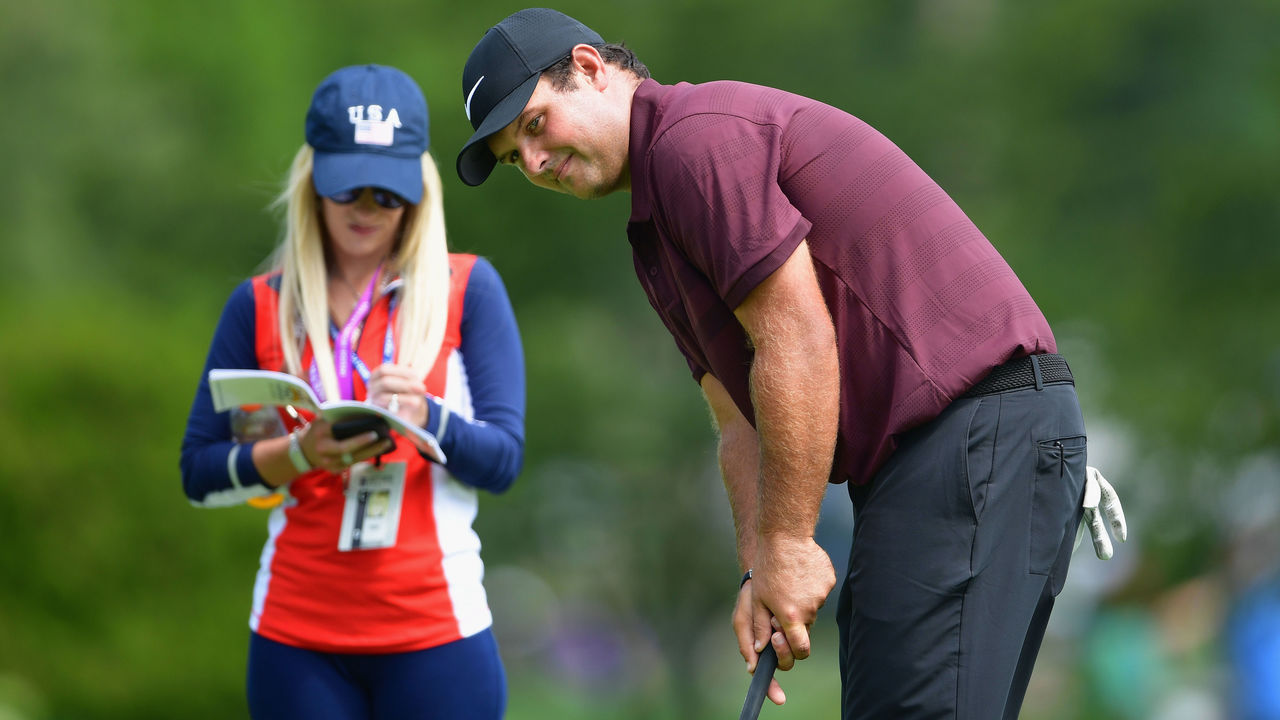 Patrick Reed is one of the most interesting characters in golf, mainly due to the controversies that have followed him throughout his career.
First, he was dismissed from the University of Georgia golf team for a number of incidents. Reed said it was because of two alcohol violations, but author Shane Ryan shed light on accusations of cheating and stealing from teammates as the reasons for Reed's dismissal in his book, "Slaying the Tiger: A Year Inside the Ropes on the New PGA Tour."
"They all hate him," Kevin Kisner said of Reed's former teammates. "I don't know that they'd piss on him if he was on fire, to tell you the truth."
Then there's the cheating scandal on the PGA Tour, the use of a homophobic slur, and run-ins with teammates and captains during Ryder Cup events. In summary, Reed can't seem to get out of his own way.
Away from the course is Reed's family dynamic, which doesn't need to be anyone else's business but is interesting nonetheless. Reed hasn't spoken to his immediate family since 2012. His parents, who haven't met Reed's two children, were escorted off the grounds at Pinehurst during the 2014 U.S. Open at the request of his wife, Justine.
Reed has essentially been adopted by Justine's family members, who all play roles in his professional career. Justine is his manager and Reed's brother-in-law, Kessler, is his caddie. His mother-in-law even gets involved by coming to his defense on social media.
Love him or hate him, a documentary about the 2018 Masters champion would be a fascinating watch.
Jet-setting with Ernie
If you don't know this story, let's just say this: There's a reason PGA Tour pros voted Ernie Els as the player they'd want backing them up in a bar fight.
People in golf speculated for years about what exactly happened on Els' private plane, and rumors of fights between heavily intoxicated Tour players went unconfirmed for a while. Until a story about veteran Steve Marino finally went viral.
The story, as told by former NHLer Mike Commodore on the "Spittin' Chiclets" podcast, goes something like this:
Els offered Marino a flight home from Japan on his jet. Marino gladly accepted the invitation to his first private flight, unaware of Els' propensity for physicality. After a few drinks, Els approached Marino and said "now we fight" before headbutting Marino. The two wrestled on the ground, and the co-pilot yelled "Ernie, not again!" before breaking up the scuffle.
Els then came back for a second round against Marino, who was asleep at the time. After things settled down and the two landed in the United States, Ernie bid farewell to Marino as if nothing had happened: "Great flight, Steve, see you around!"
Too good to be true?
Els confirmed an altercation did occur during an appearance on the "No Laying Up" podcast.
"We had a lot to drink. There was a lot to talk about, and we kind of hugged each other," Els said. "It was a lovefest on the airplane. Nobody got seriously injured. It was all in good fun. It's just what guys do and there's a lot of testosterone running."
Els spent years flying around the world in a private jet. Marino can't be the only player to feel the wrath of the big South African.
2018 Ryder Cup: Inside the U.S. team room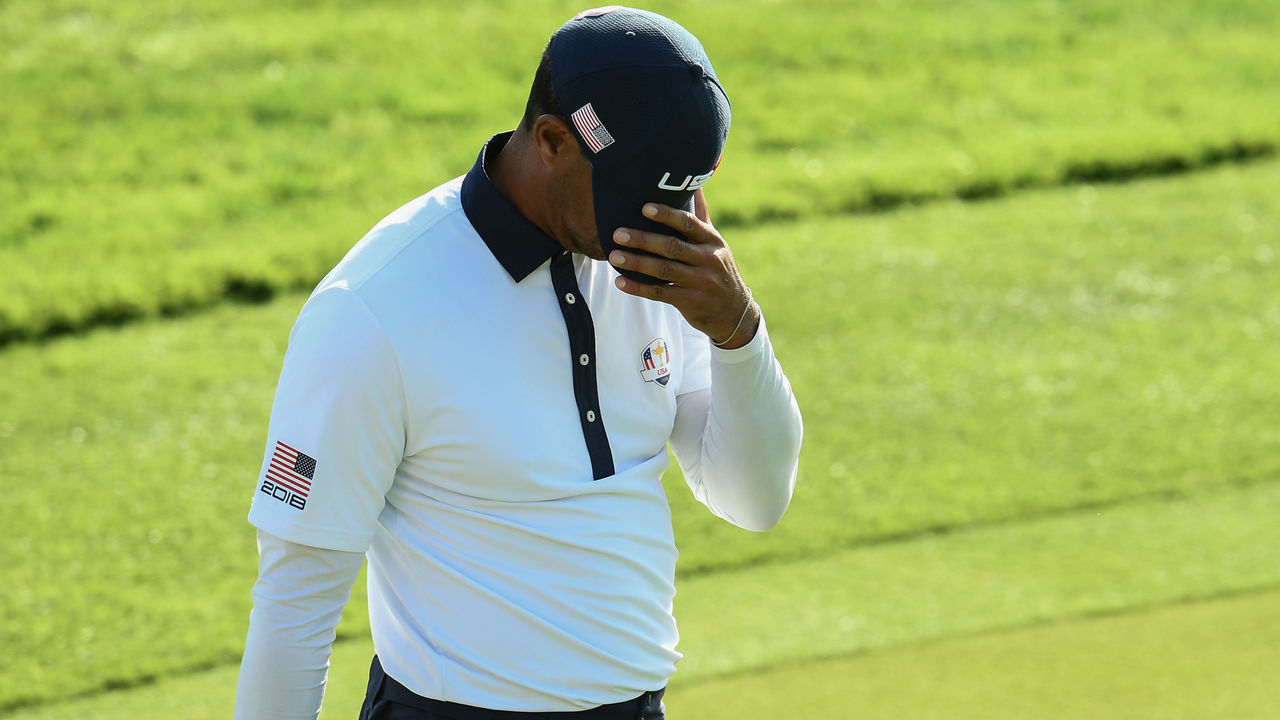 The 2018 Ryder Cup was a disaster for the U.S. ... and boy, would it be awesome to have exclusive footage of that forgettable week in Paris.
The Americans' seven-point loss to the Europeans was littered with poor performances. Tiger, fresh off his Tour Championship win, went 0-4 on the week. Phil Mickelson looked completely lost en route to an 0-2 showing. It was ugly - and that was only the golf.
Off the course, there was endless drama. It all came out after the fact, with tempers running high and Reed at the center of it. He called out captain Jim Furyk's decisions and said: "For somebody as successful in the Ryder Cup as I am, I don't think it's smart to sit me twice."
Reed then said he was blindsided by Jordan Spieth's desire to split up their pairing that had found success at past Ryder Cup events. But an anonymous member of the U.S. team said Reed was "full of shit" and that he'd "begged to play with Tiger" instead.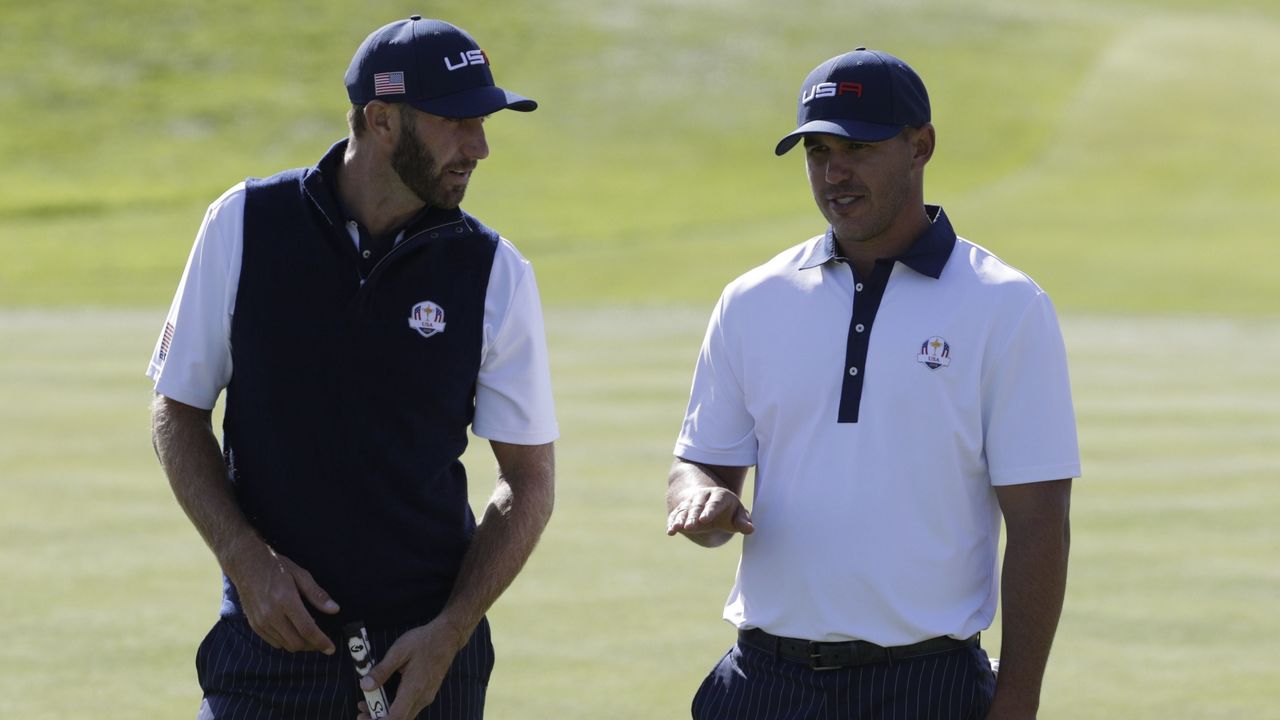 In addition to the Reed fiasco, Furyk later confirmed Dustin Johnson and Brooks Koepka had to be separated after a brief altercation in the team room. It's unknown what sparked the rift between two heavy-hitting Americans, but that's what documentaries are for.
2007 Walker Cup
For those unfamiliar with the Walker Cup, consider it the Ryder Cup for amateurs and one of the marquee events golfers hope to play before turning professional.
The 2007 edition was loaded with talent on both sides. The American roster featured eight future PGA Tour players including Johnson, Rickie Fowler, Webb Simpson, and Billy Horschel.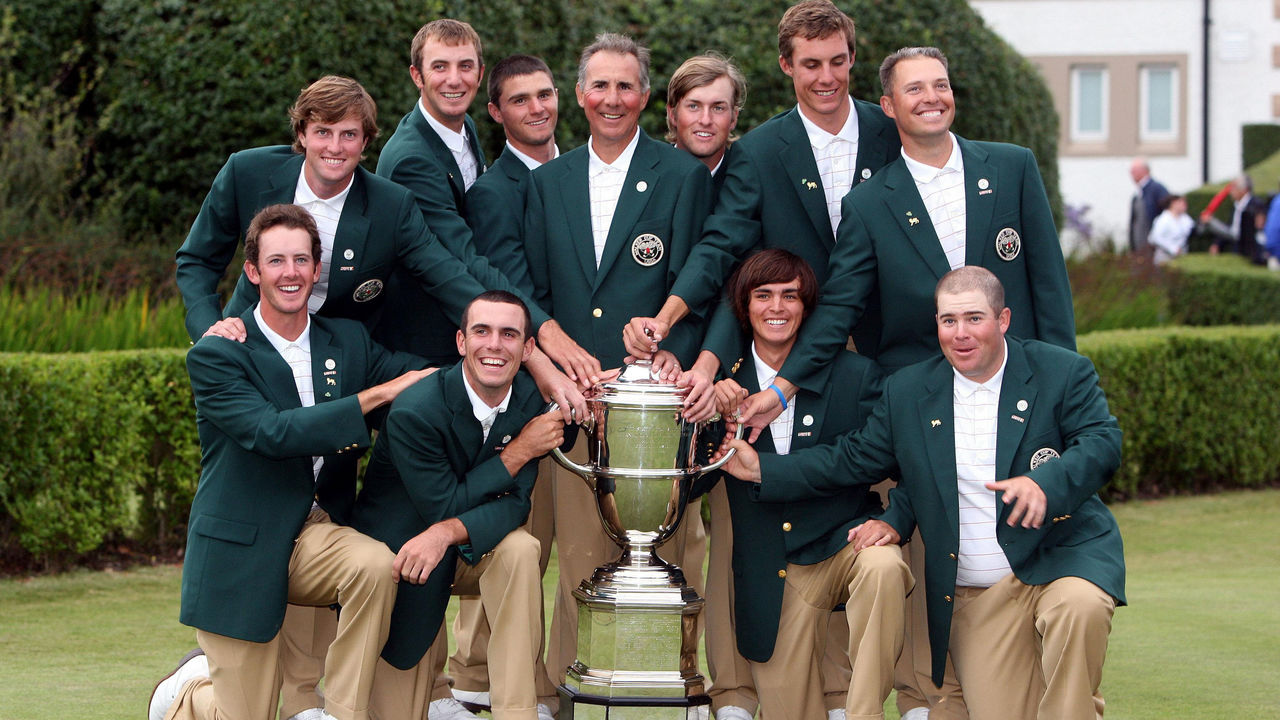 The team from the United Kingdom and Ireland featured 2016 Masters champion Danny Willett and a pudgy, curly-haired 18-year-old from Northern Ireland named Rory McIlroy.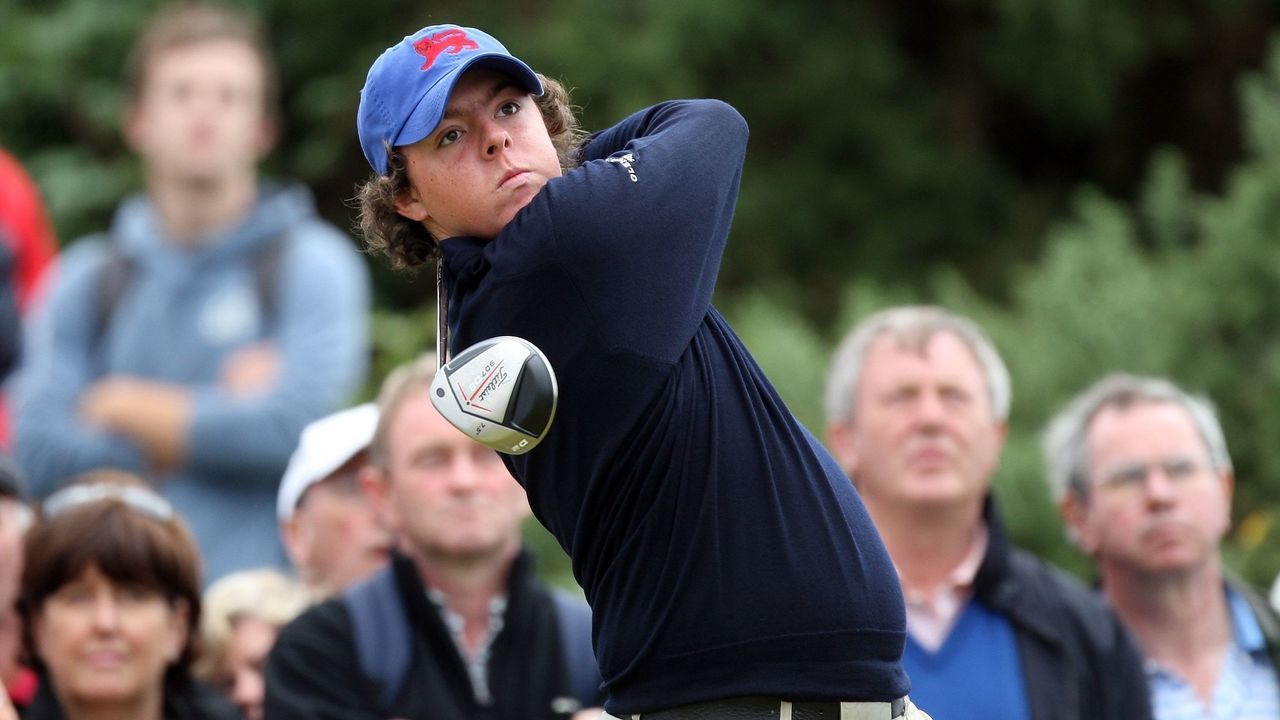 On paper, the Americans should have dominated the 2007 event. But that was far from the case. The teams were tied at six points apiece at the conclusion of Day 1 at Royal County Down in Northern Ireland.
The U.S. pulled ahead by four after sweeping the foursomes on Day 2, and the team from Europe wound up losing by a point despite a valiant effort in Sunday's singles. McIlroy went 1-2-1, facing off against Horschel in three of his four matches.
Perhaps this documentary would appeal to big-time golf nuts only. But knowing what we do today about McIlroy, Johnson, Fowler, and the others, it'd be interesting to explore their amateur competition against each other.
Comments
✕
5 golf documentaries we'd love to see
  Got something to say? Leave a comment below!