The PGA Tour and golf's other key organizations released revised dates Monday for three major championships and the FedEx Cup Playoffs to help build what's left of the 2020 schedule.
The rescheduling of the Masters, U.S. Open, and PGA Championship provides some hope for fans anxiously awaiting golf's return, but it also leaves a lot of questions that need to be answered before play resumes.
1. What's the actual target start date?
The PGA Tour has yet to cancel or postpone the Charles Schwab Challenge, which is slated to begin May 21. A return date in May seems unrealistic given the severity of the coronavirus pandemic and current travel restrictions, which are unlikely to be lifted before then. Additionally, there was no mention of this aggressive return in the PGA Tour's release, which instead indicated that June 18 - the original start date for the U.S. Open - was a potential slot for the return of PGA Tour action.
The government and health organizations will ultimately decide when golf can safely return, not commissioner Jay Monahan.
2. How legit will the playoffs be?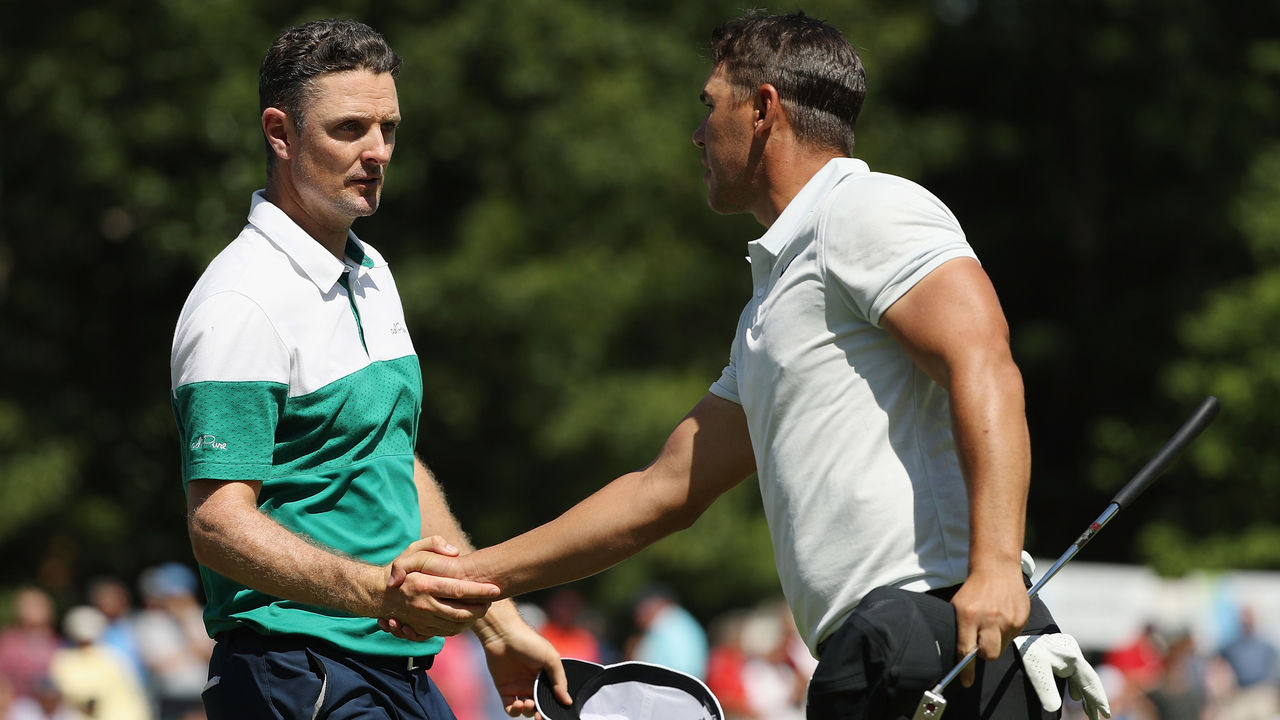 Let's say the PGA Tour returns for the beginning of July, which would leave only seven weeks of regular season play prior to the FedEx Cup Playoffs. In that stretch, only one major championship would be contested. How can you create a legitimate postseason featuring all of the Tour's best players if only one major is played all year?
For example, Brooks Koepka and Justin Rose sit outside the top 200 in points and are in danger of missing the playoffs when golf does return. Perhaps the Tour will create "faux" majors, where they grant major-championship FedEx Cup points at non-majors in an attempt to create a few star-studded fields prior to the postseason. Either way, the 2020 FedEx Cup Playoffs will have an asterisk.
Moreover, players who needed to finish in the top 125 on the points list in order to secure a Tour card for 2020-21 will have far fewer events in which to do so than any other year. The qualification requirements will have to be revised somehow.
3. How will Ryder Cup standings work?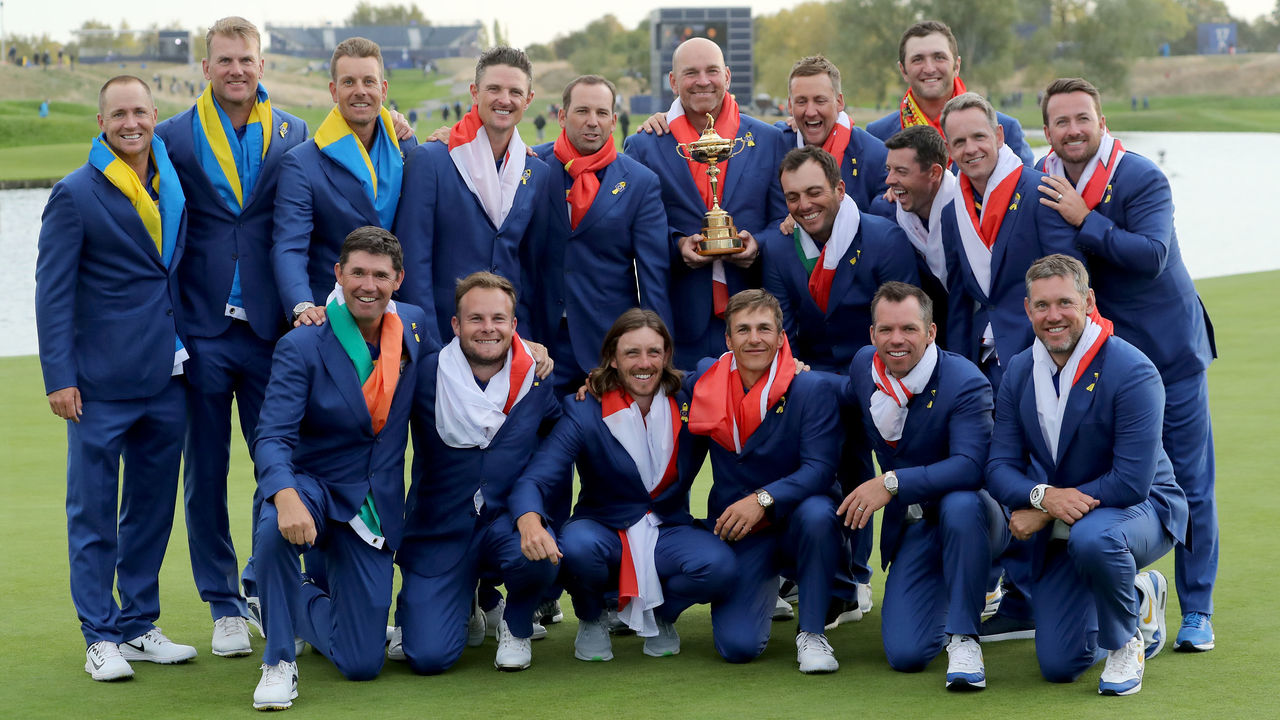 Similar to the playoff conundrum, there won't be nearly enough tournaments factored into the Ryder Cup standings in order to fairly award spots on Team USA and Team Europe. At least the U.S. Open is scheduled to be played the week prior to the Ryder Cup, but even those results could be too late given the weeks of planning required to form two rosters.
One solution that European captain Padraig Harrington's already expressed interest in is having 12 captain's picks per side, meaning no guaranteed qualifying spots. That would eliminate the flaws in the system created by the long layoff and dozens of canceled events worldwide.
4. What happens with Masters, U.S. Open points?
Typically, the Tour Championship marks the end of the season and any event afterward counts toward the following year's FedEx Cup Playoffs. Does that mean the 2020 U.S. Open and Masters are added to the 2020-21 calendar? That would give next season six major championships, plus a Players Championship - in other words, a whole bunch of FedEx Cup points up for grabs. Or will those points simply not be awarded for the rescheduled majors?
5. What does the fall swing look like?
The 2019 fall season consisted of 11 events, three of them in Asia. Adding two majors to the fall, in addition to the Ryder Cup, limits what else is possible during this stretch of the calendar. The PGA Tour could use this time to make up for lost tournaments by adding in more weeks with opposite-field events.
Despite the abundance of money at stake during the tournaments in Asia, scrapping them altogether might be the best play. Travel restrictions could still be in effect come October anyway, which would make the decision a lot easier. Tiger Woods would be unable to defend his Zozo Championship title; too bad.
6. When will fans return?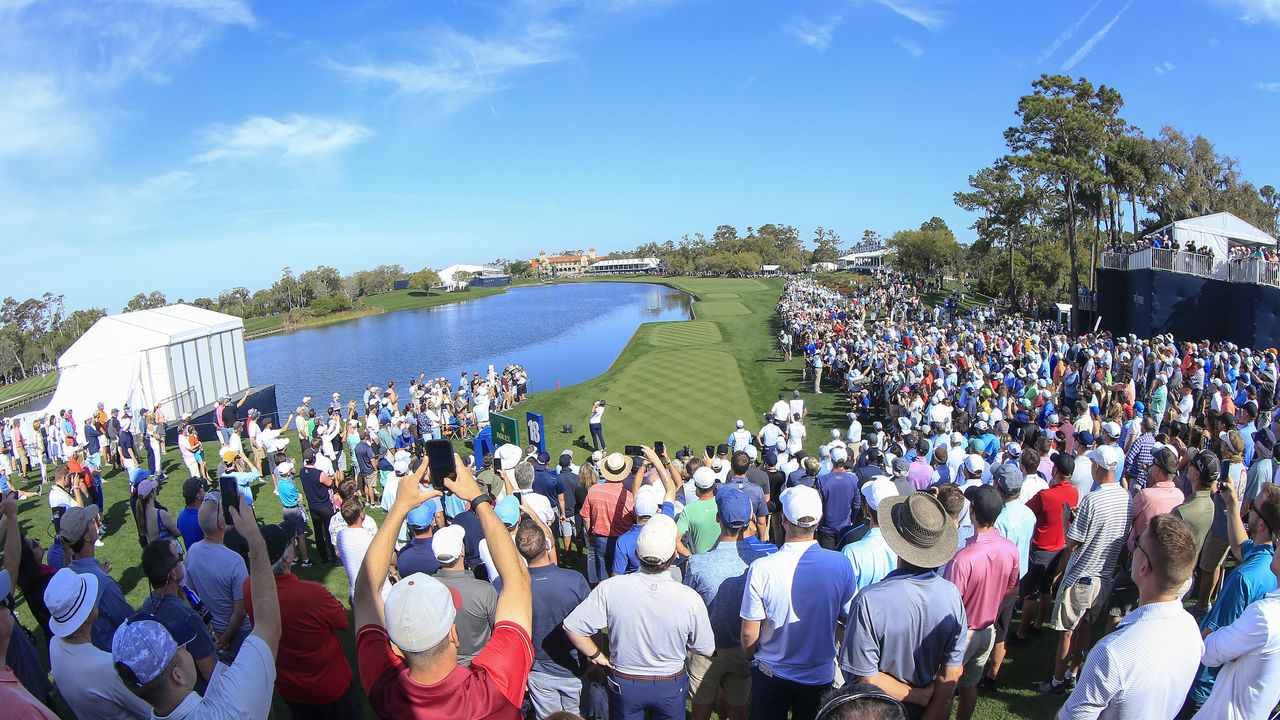 September? October? The Masters? Who knows. But of all the sports, golf would be the least impacted by having no fans in attendance. It would actually be kind of nice to watch players not get generous rebounds off grandstands or have a ball remain in play by getting a lucky bounce off an unlucky gallery member's leg.
California Gov. Gavin Newsom recently said he doesn't anticipate fans at NFL games in September. That would likely mean no spectators at the PGA Championship, which was rescheduled for Aug. 6 in San Francisco.
7. What will Augusta be like in November?
While this isn't an urgent question about how the PGA Tour will operate once it returns, there's still plenty of buzz about what the Masters will be like in November.
Two-time Masters champion turned course architect Ben Crenshaw believes Augusta could play firmer in the fall but said the "turf ought to be wonderful," according to ESPN's Bob Harig. If you were worried about Augusta not being in pristine condition, breathe easy.
As for the temperature, it will likely be a bit cooler in November than April based on historical data. Though they hopefully wouldn't be needed, Augusta-branded mittens could be a hot item at the Masters store. The main issue organizers will face is daylight; there will be roughly 2.5 fewer hours of sun, so split tees could be required for the first two rounds of the November event.