Monday would have marked the start of Masters week, a stretch of days that fans circle on their calendars. Sadly, no golf will be played at Augusta National in April, which leaves a giant void in the sports world's schedule.
If you're still craving the sights of Augusta National, the dulcet tones of Jim Nantz's voice, and the Sunday drama capped by the green jacket ceremony, there is plenty of old footage worth rewatching.
Here are the 10 best final rounds to help you cope with a postponed Masters:
1996 - Norman's collapse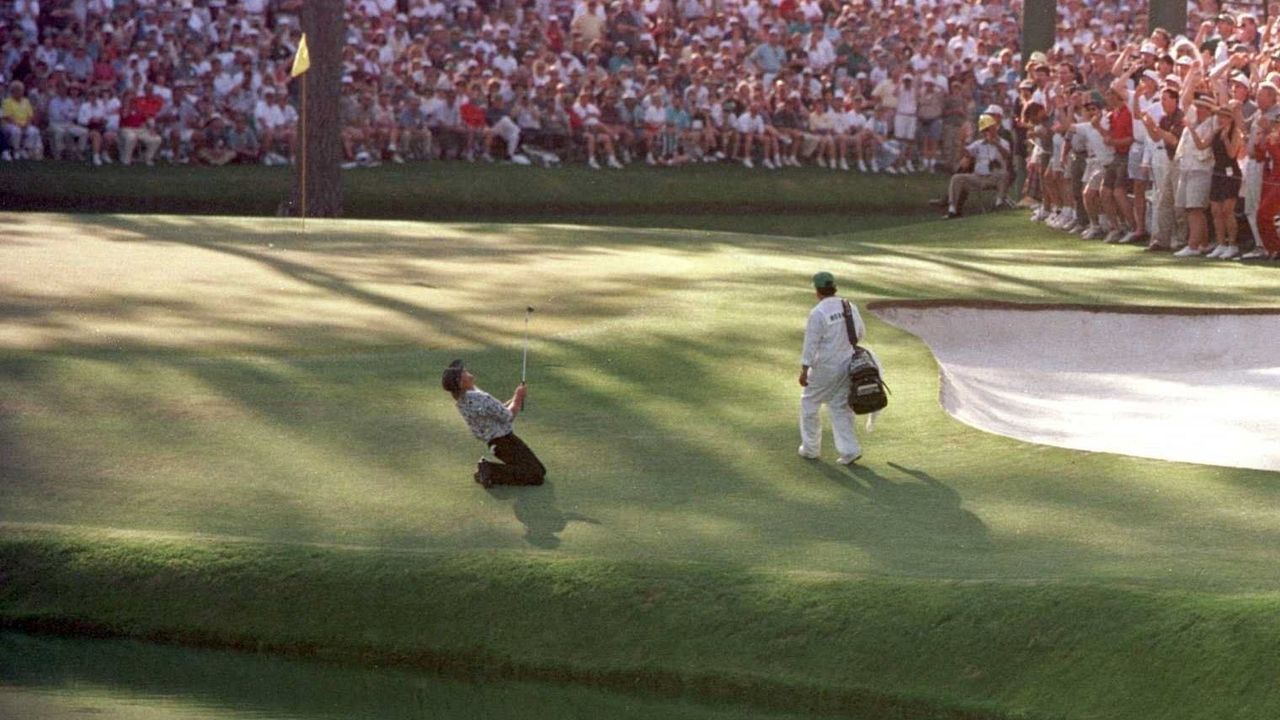 Greg Norman entered Sunday's final round of the 1996 Masters with a whopping six-shot lead. An even-par effort would have been more than enough to seal his first career green jacket, but the Aussie imploded en route to a 6-over 78.
His downfall opened the door for Nick Faldo to claim his third Masters title. The '96 finish didn't go down to the wire, as Faldo won by five, but Norman's performance was so disastrous it's hard not to watch.
Rewatch Norman's captivating collapse here.
1997 - Tiger dominates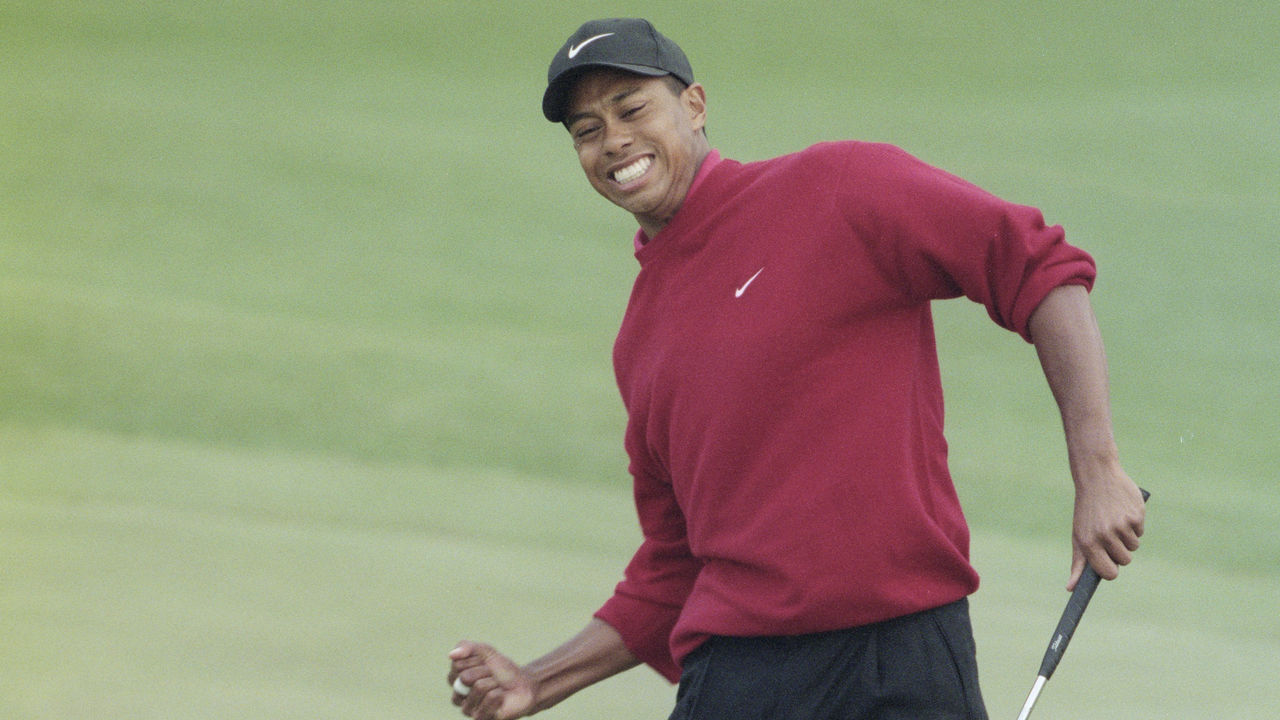 Who wouldn't want to rewatch a 21-year-old Tiger Woods destroy the 1997 field by 12 shots? This was Tiger's coming-out party and first major title of what's become a historic major championship career.
What's often forgotten about Woods' victory in '97 is that he shot 40 on the front nine of Round 1 but followed it up with a stunning 30 on the back. Tiger finished well ahead of Tom Kite, Tommy Tolles, and Tom Watson to become the youngest Masters champion ever.
Rewatch Tiger dominate his way to a first green jacket here.
1998 - Jack's last run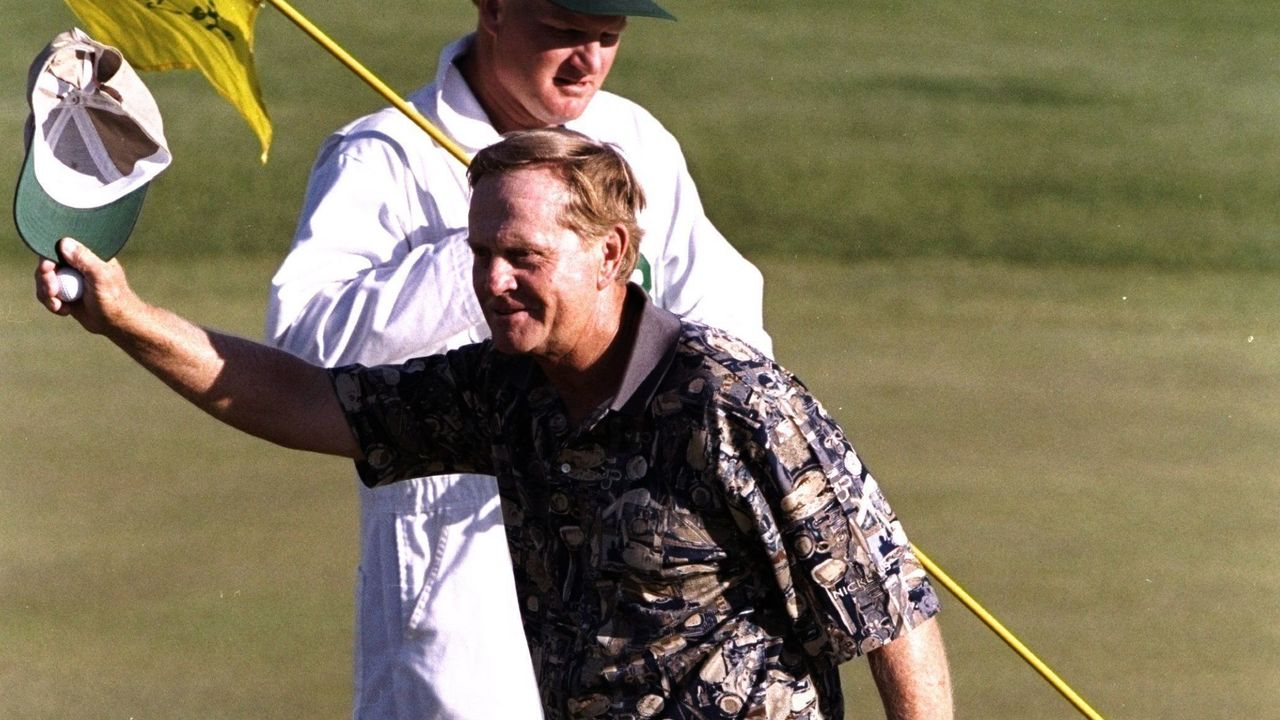 Six-time Masters winner Jack Nicklaus made his final run at Augusta National in 1998 by shooting 68 on Sunday to finish in a tie for sixth, two shots better than defending champion Woods.
Not only did '98 have Nicklaus in the mix, but Mark O'Meara birdied his final two holes to fend off a loaded leaderboard that included Fred Couples, David Duval, Jim Furyk, and Paul Azinger in what's remembered as one of the best Masters Sundays ever.
Rewatch Jack's last run at Augusta National here.
2001 - The Tiger Slam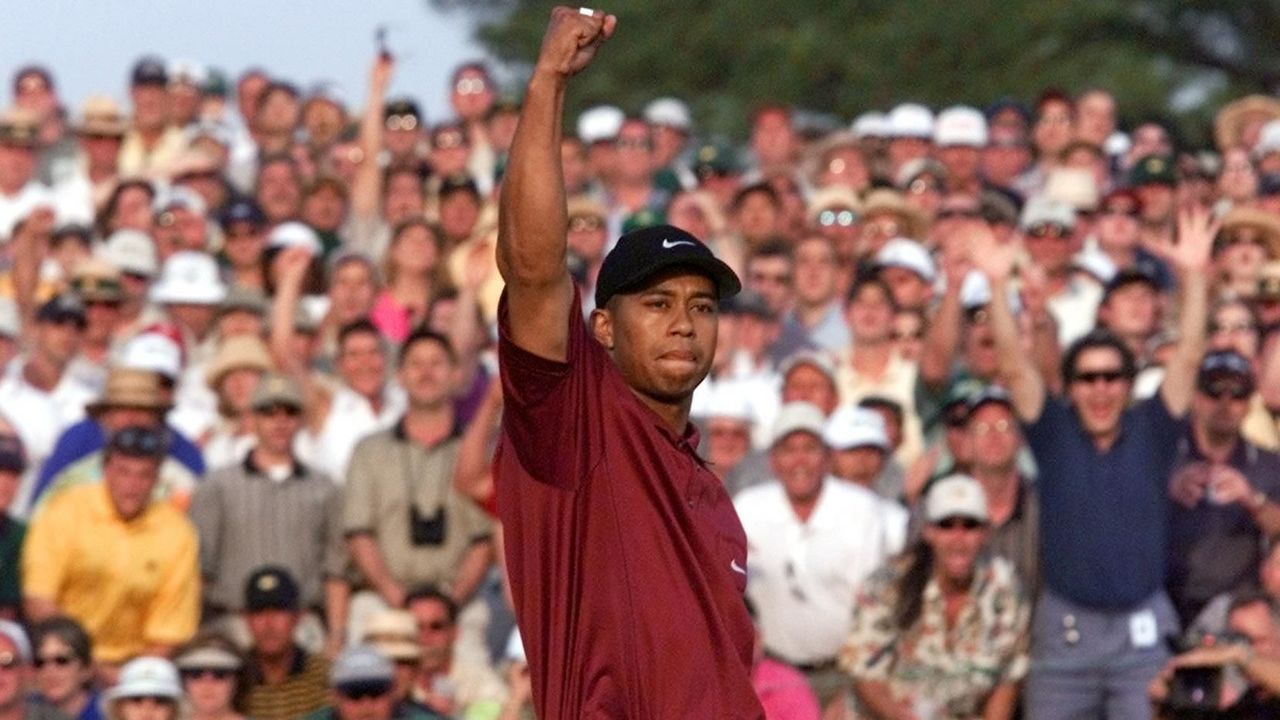 Woods had won the last three major championships heading into the 2001 Masters during what could be viewed as the peak of his dominance. He took a one-shot lead over rival Phil Mickelson into the final round, with notables Duval and Ernie Els not far behind.
In Tiger-like fashion, the world's best player picked apart Augusta National. He became the first player ever to hold all four major championship titles at the same time, which will forever be referred to as the Tiger Slam.
Rewatch Woods complete the Tiger Slam here.
2004 - Lefty's leap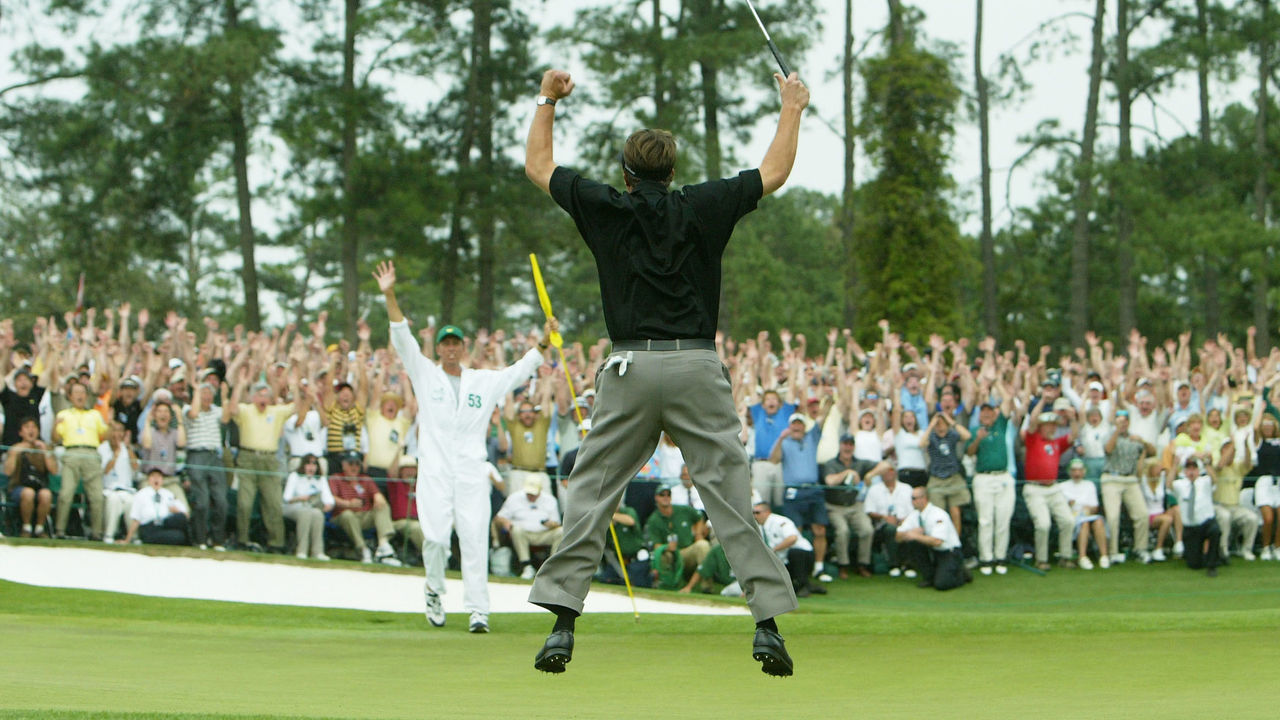 After years of near misses and close calls in major championships, Mickelson finally broke through at the 2004 Masters and did so in style. He co-led after 54 holes but shot 2-over on the front nine to fall out of the top spot.
However, Lefty birdied six of the last eight holes for a back-nine 31 to beat Els by one. His putt on No. 18 led to his iconic leap and Nantz's famous call: "Is it his time? Yes! At long last!"
Rewatch Mickelson's first major win here.
2005 - 'In your life!'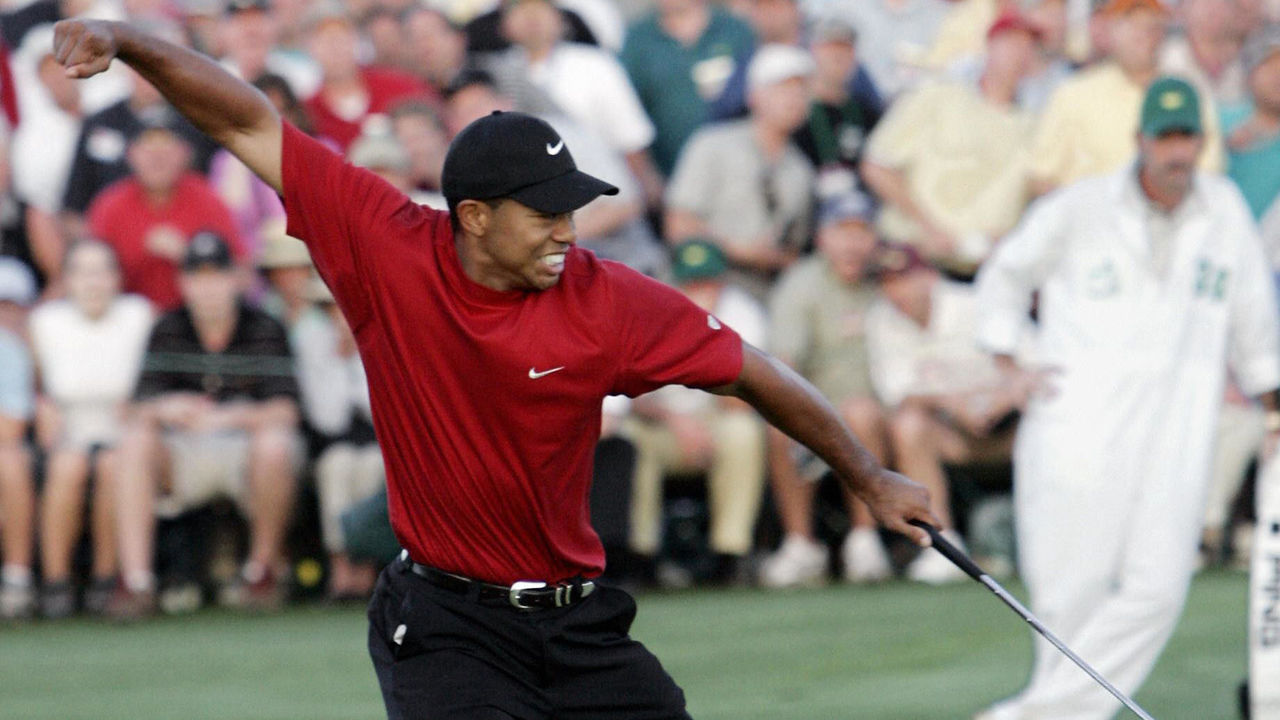 Tiger led Chris DiMarco by three with 18 holes remaining in 2005, but his Ryder Cup teammate gave him a run for his money. It looked as though Woods had his fourth green jacket locked up after his famous chip-in on the par-3 16th when the ball sat on the lip of the cup for what felt like a minute.
"Oh, wow! In your life, have you seen anything like that?!" Verne Lundquist called on the broadcast as the chip eventually dropped.
Tiger's two closing bogeys set up a playoff, but it didn't take long for him to secure the victory over DiMarco with a birdie on the first extra hole. Little did we know how long it would take for Woods to claim his next green jacket.
Tiger's stunning victory can be rewatched here.
2011 - McIlroy's wasted chance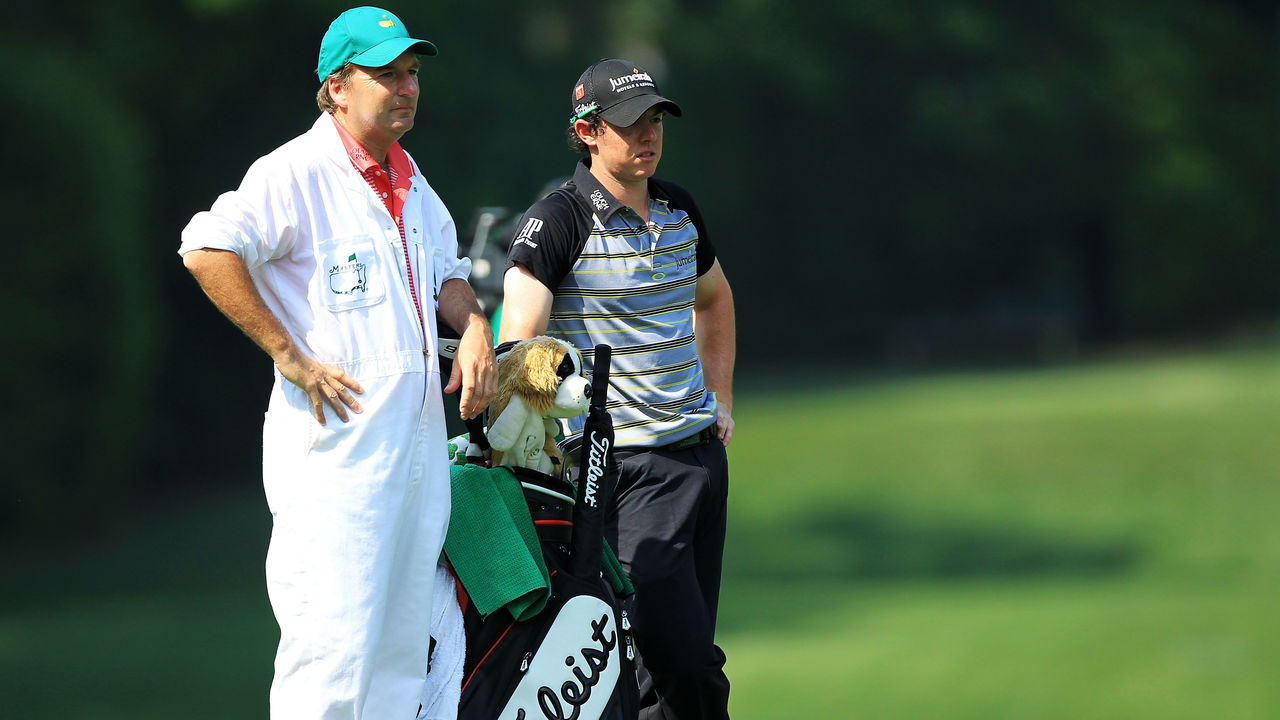 A lot happened during the final round of a very entertaining 2011 Masters that often gets overlooked because of the lesser-known champion, Charl Schwartzel.
Rory McIlroy held the 54-hole lead by four but shot a final-round 80 in what will go down as the biggest missed opportunity of his career. Tiger, Jason Day, and Adam Scott were also in the mix as eight players held a share of the lead Sunday.
But Schwartzel was the last man standing, as the South African birdied the final four holes to pull away from the field for a two-shot victory.
Rewatch all of the drama from 2011 here.
2013 - Come on, Aussie!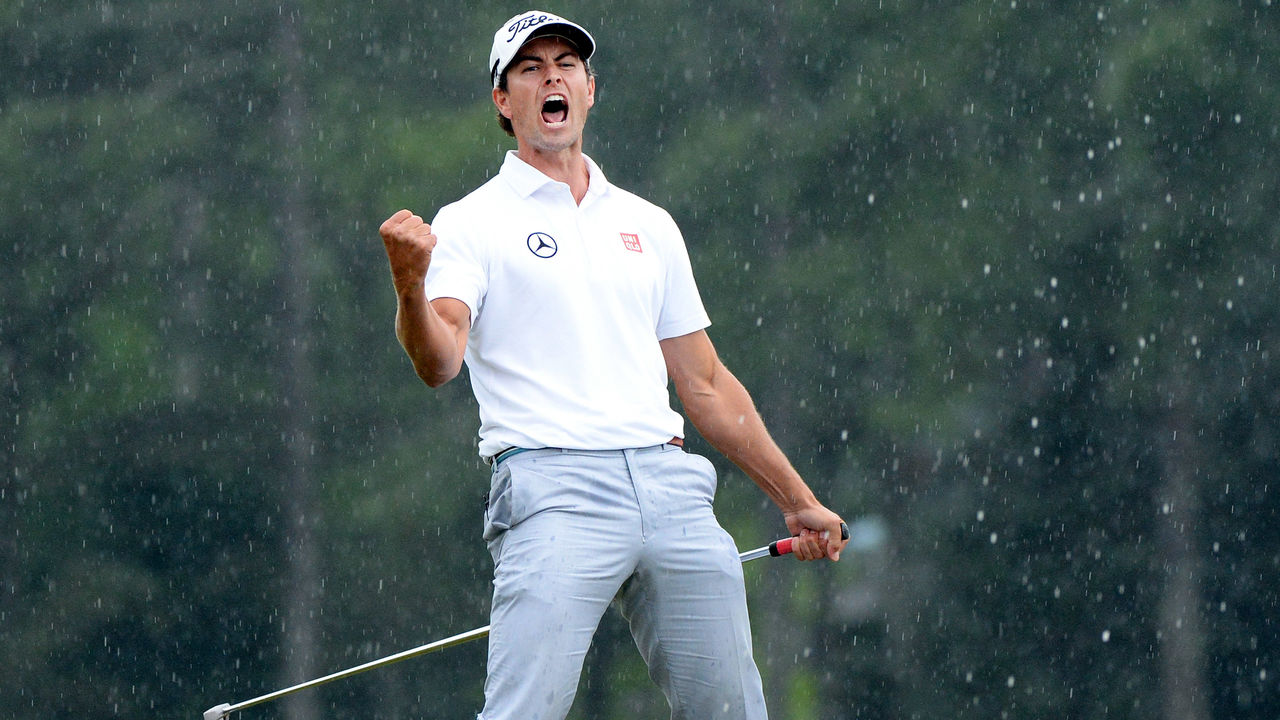 Adam Scott's emphatic playoff win in the rain over Angel Cabrera is a highly recommended rewatch. The two separated themselves from a crowded leaderboard that contained Woods, Day, and Marc Leishman.
Sitting tied on No. 18, Scott drilled his birdie putt to pull ahead of Cabrera who watched from the middle of the fairway. The Argentine proceeded to stick his approach and rolled in his own birdie to force a playoff. Scott birdied the second playoff hole to become Australia's first Masters champion.
Rewatch Scott's win for Australia here.
2016 - Spieth's meltdown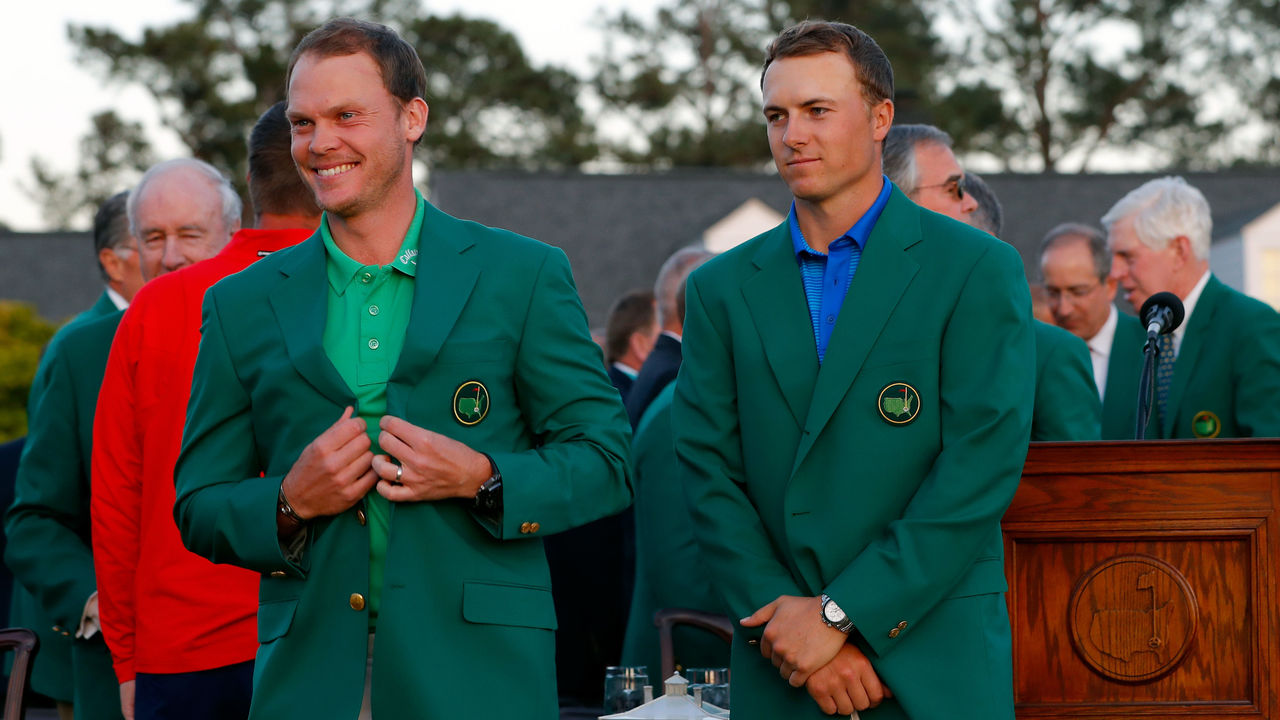 One thing is guaranteed during this period of uncertainty: Jordan Spieth will not be rewatching the 2016 Masters this week.
The then 22-year-old defending champion had carded four straight birdies to make the turn up five shots with nine holes remaining. But things began to unravel for Spieth, as he shot back-to-back bogeys on Nos. 10 and 11 before his infamous run-in with No. 12.
Spieth dunked two balls into Rae's Creek, which led to a quadruple-bogey 7. He wound up losing to Englishman Danny Willett by three.
Rewatch Spieth's devastating Sunday here.
2019 - 'Return to Glory'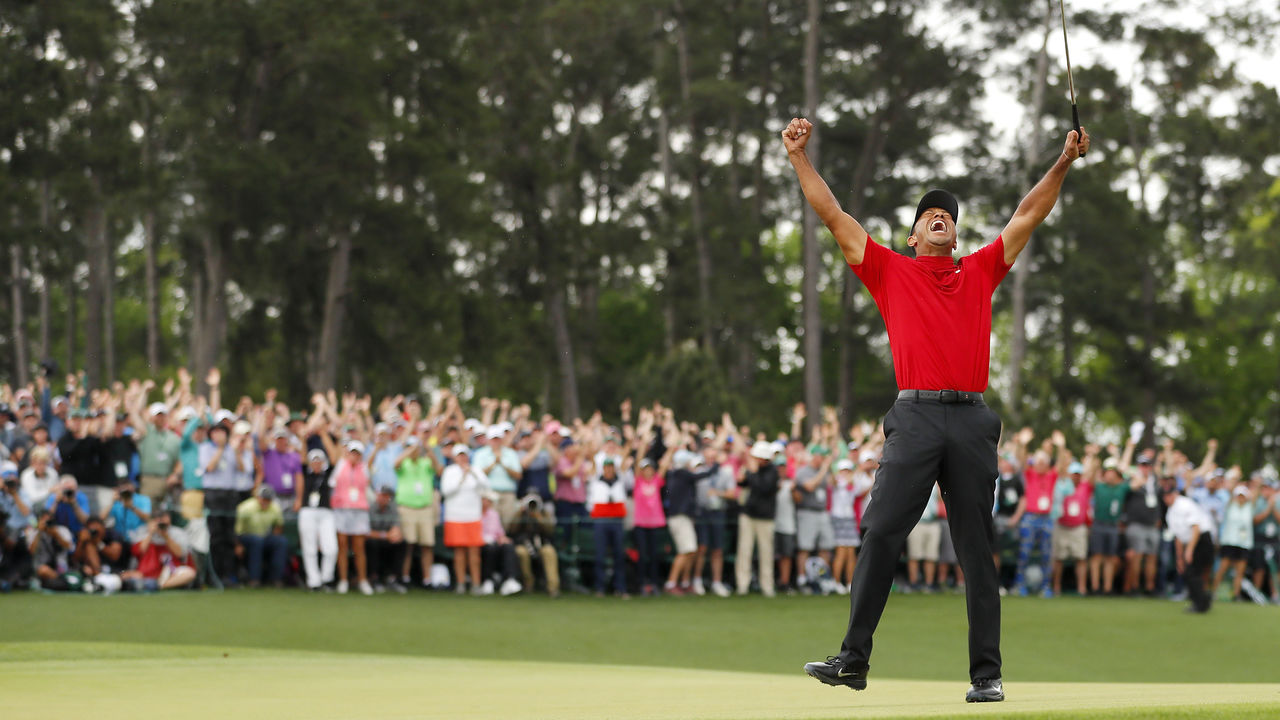 No sales pitch should be needed to rewatch last year's unbelievable Masters, when Tiger claimed his 15th career major more than a decade after his last.
"The return to glory," Nantz called Woods' victory after he tapped in.
After numerous back surgeries forced him out of golf for years, Tiger returned to the top by winning his fifth green jacket and completing a comeback that nobody thought was possible.
Rewatch the highlights from Tiger's return to the top here. CBS will re-air the final round of the 2019 Masters on April 12 at 12:30 p.m. ET.