In a bizarre case of off-course smack talk, Bryson DeChambeau took a shot at Brooks Koepka's physique, particularly about his lack of abdominal muscles during the four-time major winner's photoshoot from last year.
"I don't know if (Koepka's) genetics make him look good, to be honest," DeChambeau said during his Twitch stream on Wednesday. "(In) that (ESPN) Body Issue, he didn't have any abs, I can tell you that. I got some abs."
DeChambeau has made his offseason workout regime well-known to the public. He claims to have put on around 30 pounds of muscle by working out twice a day since early October. He was noticeably larger in his last appearance at the Presidents Cup.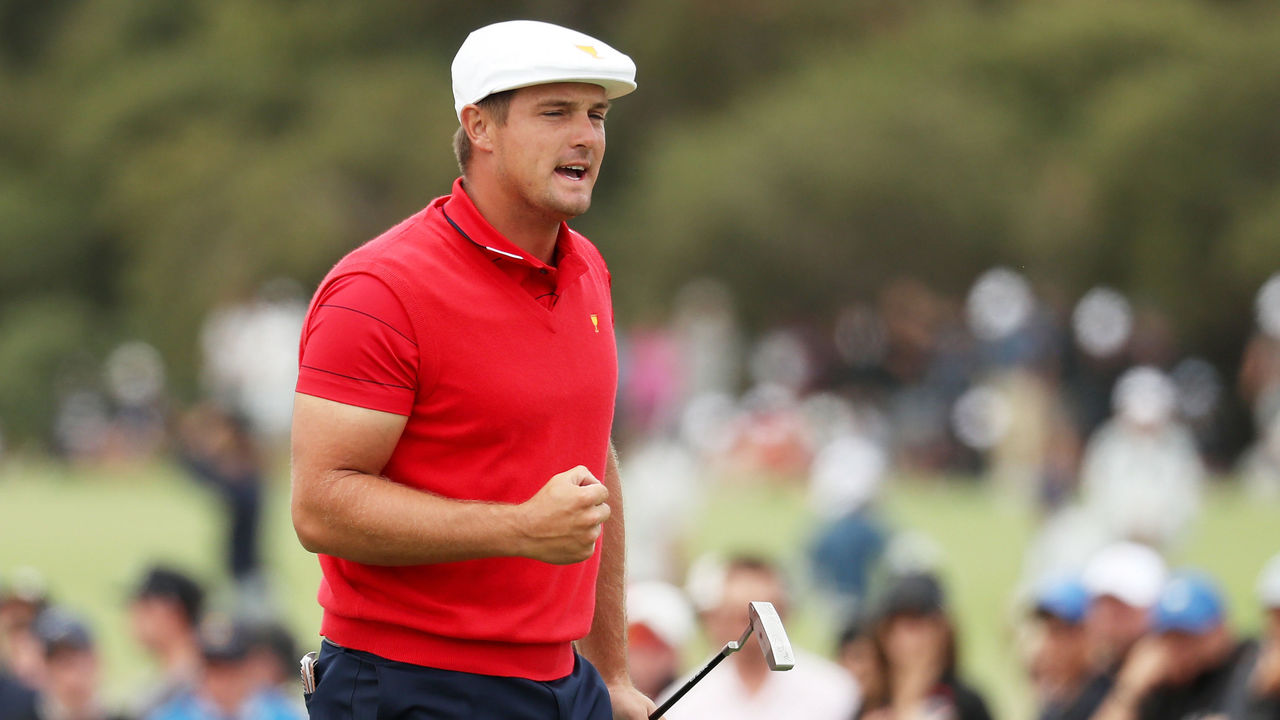 The jab stemmed from a question DeChambeau was asked about Koepka, who are both competing in the Abu Dhabi Golf Championship this week. The two butted heads last year over slow play.
"We just don't see eye-to-eye, it's not a big deal. You're not going to see eye-to-eye in everybody's world," DeChambeau said about his relationship with Koepka.