New to golf betting? Check out theScore's PGA Tour wagering guide here.
The PGA Tour (sort of) is in the Bahamas this week for the Hero World Challenge, one of a few unofficial events on the circuit's schedule and the only one with a Wednesday start.
A tiny field of 18 players descends on the resort community of Albany. They will take on the aptly named Albany Golf Course where the winner collects $1 million for only having to beat 17 guys. Not bad!
The Hero World Challenge presents, for lack of a better word, a challenge from a betting perspective. The field size generates little-to-no value on a lot of players, plus, the timing of the event makes it tough to gauge which players are in the Bahamas for a vacation versus who wants to win.
Additionally, there are 11 American Presidents Cup team members in action who may or may not be using this week to prepare for next week's competition. Basically, wagering on the Hero World Challenge requires some guessing about a player's mindset.
The course
7,309 yards, par 72
Bermuda grass greens
Easy course without wind
Five par 5s, four over 550 yards
Five par 3s, all over 180 yards
Previous winners
2018: Jon Rahm (-20)
2017: Rickie Fowler (-18)
2016: Hideki Matsuyama (-18)
2015: Bubba Watson (-25)
The favorites
| Player | Odds | Best finish in Albany |
| --- | --- | --- |
| Jon Rahm | 4-1 | 1st (2018) |
| Justin Thomas | 13-2 | T-11 (2017) |
| Patrick Cantlay | 8-1 | T-5 (2018) |
| Xander Schauffele | 9-1 | T-8 (2018)  |
| Tiger Woods | 9-1 | T-9 (2017) |
As you can see, five of the field's 18 players are priced below 10-1 - not a great start for value seekers.
On the heels of back-to-back European Tour wins, the defending champion Jon Rahm is the deserving favorite with a great chance to win consecutive Hero World Challenges. However, the Spaniard's mind could be elsewhere with his wedding next week combined with the fact he won $5 million for claiming the European Tour's Race to Dubai. Even minor concerns make Rahm a pass at 4-1.
Justin Thomas (13-2) and Patrick Cantlay (8-1) are next up, and no one would talk you out of either if you fancy their chances. It's the short odds that make them tough to bet, not the players themselves.
Tournament host Tiger Woods and Xander Schauffele come in at 9-1. Can Woods win two straight starts? Maybe. But he's a busy man with off-course responsibilities this week and especially next, as he gears up to captain and play for the American Presidents Cup team.
Schauffele appears to be the best value from the small list of favorites. He lost in a playoff to Rory McIlroy at the WGC-HSBC Champions in his last appearance.
The rest
| Player | Odds | Best finish in Albany |
| --- | --- | --- |
| Webb Simpson | 12-1 | N/A |
| Rickie Fowler | 14-1 | 1st (2017) |
| Bryson DeChambeau | 16-1 | T-12 (2018) |
| Justin Rose | 16-1 | 3rd (2018) |
| Gary Woodland | 18-1 | T-8 (2018) |
| Patrick Reed | 18-1 | 2nd (2015) |
| Tony Finau | 22-1 | 2nd (2018) |
| Jordan Spieth | 28-1 | T-3 (2017) |
| Henrik Stenson | 30-1 | 2nd (2016) |
| Matt Kuchar | 30-1 | T-3 (2016) |
| Kevin Kisner | 40-1 | T-12 (2017) |
| Bubba Watson | 40-1 | 1st (2015) |
| Chez Reavie | 60-1 | N/A |
Finding a player to bet on from the remaining group of players comes down to determining one thing: motivation. Figuring out who in the field is treating the event as one to win instead of simply four rounds of golf on a tropical island will be the key.
Rickie Fowler and Bryson DeChambeau may only be in Albany to shake off the rust ahead of the Presidents Cup. Fowler hasn't played since the Tour Championship in August and DeChambeau will be getting used to his new, bulked-up body instead of focusing on getting into contention.
Gary Woodland and Patrick Reed have both been playing well, have something to prove, and are reasonable values at 18-1. The two Americans will want to impress captain Woods after being selected to join the Presidents Cup team. They also played well during the PGA Tour's Asia swing.
Tony Finau (22-1) falls in the same group as Reed and Woodland. However, his apparent allergy to winning makes him tough to back at any price.
Who else will be highly motivated?
Jordan Spieth (28-1) is likely treating this week like a major championship after recently falling outside of the top 40 in the world ranking. A title in the Bahamas, where he can get away with being erratic off the tee, would be a massive boost in confidence and earn him some much-needed ranking points.
Kevin Kisner (40-1) can be considered the biggest snub from the American Presidents Cup team. No one will want to stick it to captain Woods more than Kisner, and receiving the trophy from Tiger on Saturday will be the perfect form of revenge.
Picks to win
Patrick Reed (18-1)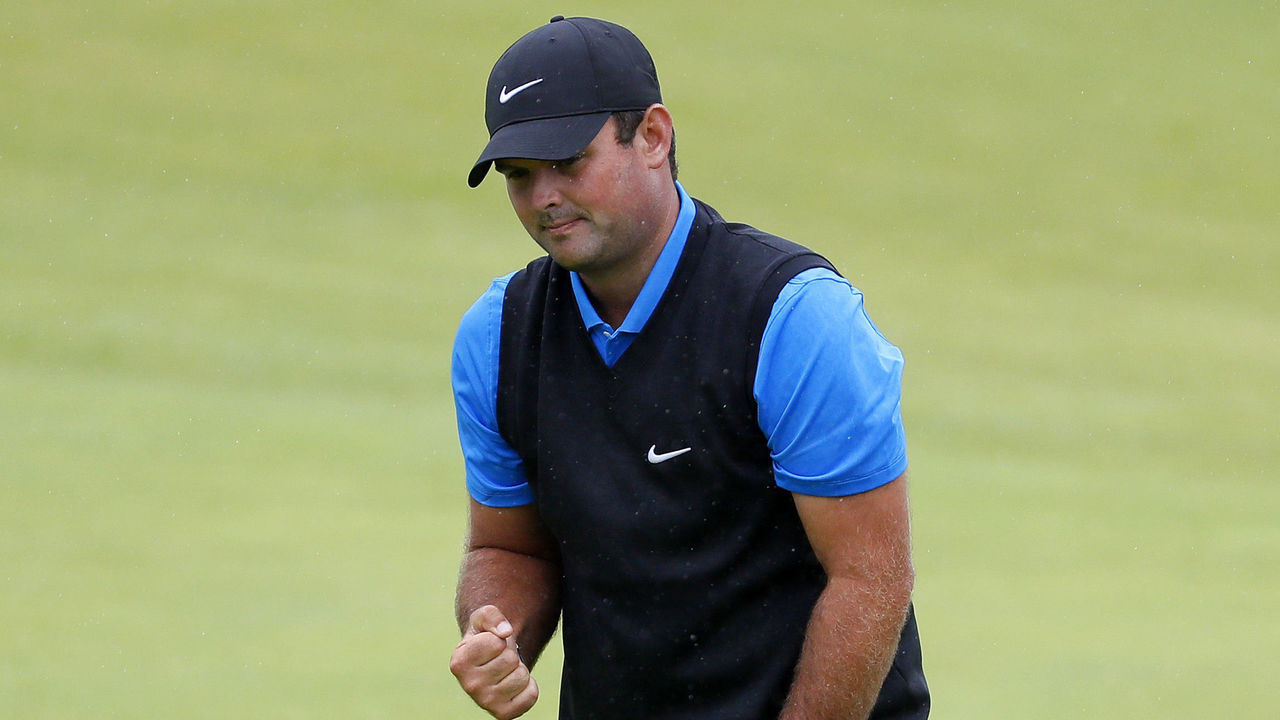 Impressing captain Woods will be Reed's main goal this week and there's no better way to do that than with a Hero World Challenge win. Tiger showed a lot of faith in Reed by selecting him to Team USA, a questionable decision given how disruptive Reed was after the Ryder Cup loss in 2018. The 29-year-old can prove he was worthy of Woods' backing with a strong showing in the Bahamas.
Gary Woodland (18-1)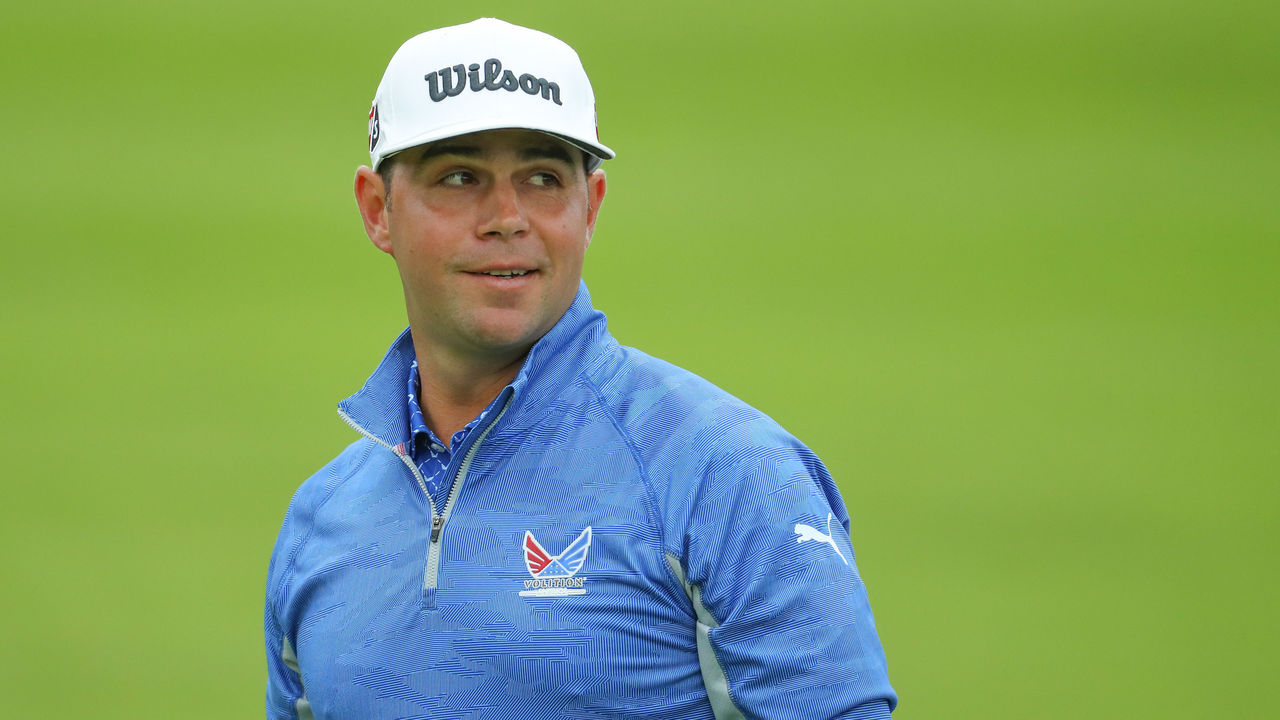 Woodland racked up two top-five showings during the Tour's Asia swing, one of which was a front-row seat to Tiger's 82nd win at the Zozo Championship. He's playing great golf and will look to keep the momentum going as he heads into his first team event next week. Contending at the Hero World Challenge will be a key part of Woodland's Presidents Cup preparation.