"Monday Scorecard" is a look back at the biggest stories from the golf world over the past seven days.
Rory wins again in China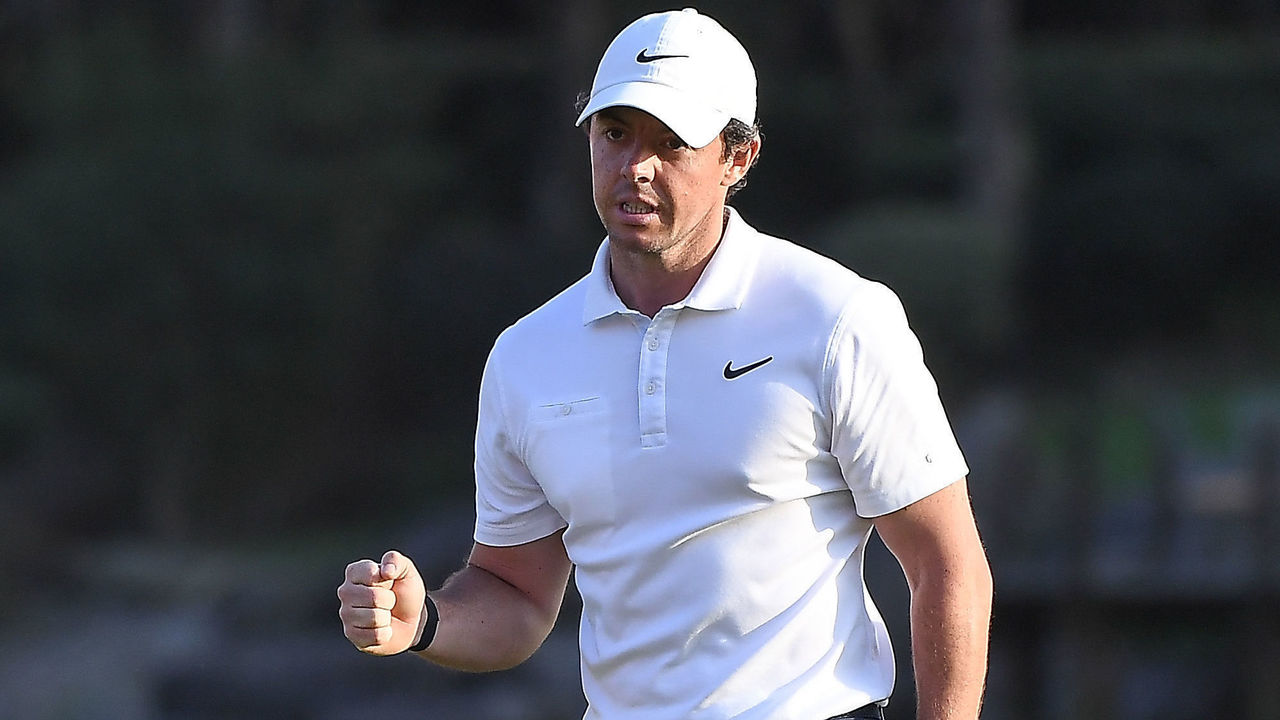 Rory McIlroy continued to dominate in 2019 with a playoff victory in China over Xander Schauffele at the World Golf Championships-HSBC Champions. The victory marks his fourth of the calendar year - all coming within his last 15 starts - as he begins his quest for a second consecutive Player of the Year award.
After somehow sinking to as low as 13th on the Official World Golf Ranking during spring of 2018, the all-world talent is quickly closing in on current No. 1 Brooks Koepka - who claimed three weeks ago that there was no rivalry with McIlroy because the Northern Irishman hadn't won a major since 2014.
"I'm trying to (chase down Koepka)," McIlroy said Sunday, according to Golf Channel's Nick Menta. "I'm still a little behind, I think, but I'm getting there. This win definitely helps, and if I can get another win by the end of the year, I'll be feeling pretty good heading into 2020."
Buckle up. The year of Brooks vs. Rory has only just begun. Perhaps we'll be lucky enough to have this "rivalry" come full circle when the two face off in Sunday singles at the 2020 Ryder Cup.
Score: Birdie. McIlroy is unquestionably the best player in the world right now, and yet, he finds himself with plenty to prove this season.
Phil sees top-50 streak end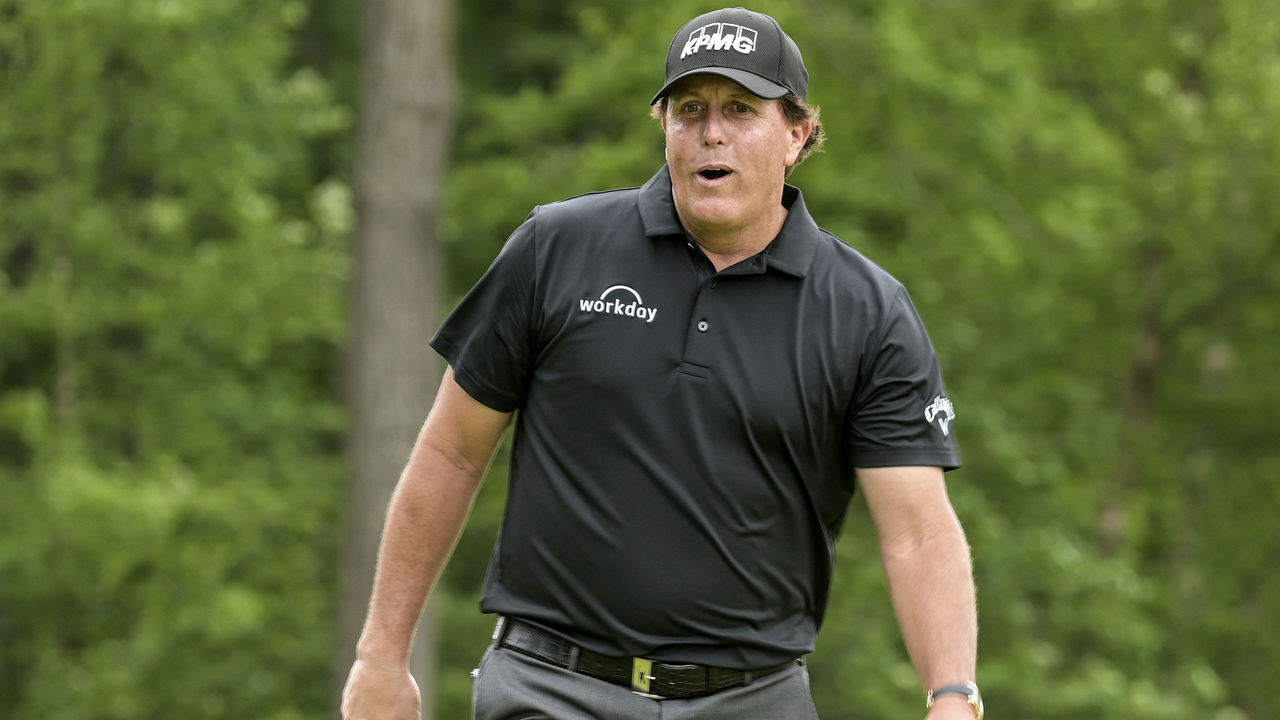 Phil Mickelson's run inside the world's top 50 is over after a whopping 26 years, or, 1,353 weeks. Lefty first reached the mark in 1993, nearly a full year before current No. 5 and fellow Arizona State alum Jon Rahm was born.
Mickelson's streak ended with a T-28 result at the HSBC Champions in combination with Shugo Imahira's solo-second finish at a Japan Tour event. Despite falling to 51st, Mickelson is remaining confident: "It was a good run, but I'll be back," he said, according to Golf Channel.
So, what did the world look like when the streak began in 1993?
Bill Clinton was sworn into his first term as president
"Jurassic Park" topped the box office. "Mrs. Doubtfire" was No. 2
Whitney Houston's "I Will Always Love You" was the No. 1 song
The Chicago Bulls beat the Phoenix Suns for their third straight NBA title
Michael Jordan retired from basketball for the first time
The Toronto Blue Jays defended as World Series champions
Tiger Woods was a junior in high school with zero U.S. Amateur wins
McIlroy now owns the longest active streak inside the top 50 at 573 weeks. He'll need to remain there for the next 15 years (!) in order to match Mickelson's mark. Let's see if Rory lasts until 2034.
Score: Eagle. Hats off to Mickelson, whose run was bound to come to an end as he approaches the age of 50.
Todd battles back in Bermuda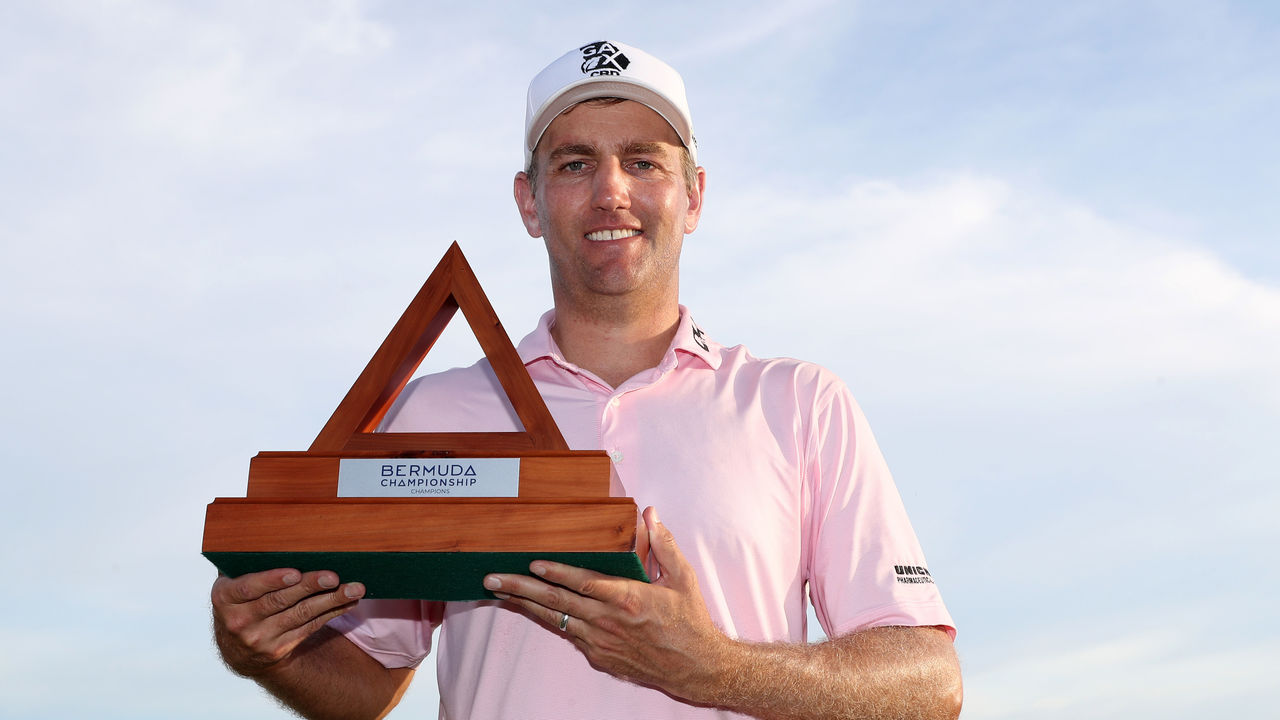 Brendon Todd turned in one of the best comeback stories of the year with his win at the inaugural Bermuda Championship. The 34-year-old flirted with a 59 during his final round to earn his second PGA Tour title by four shots, but his story runs much deeper than one winning week.
Todd won the 2014 Byron Nelson and cracked the world's top 50 that same season. Soon after, he completely lost his swing and developed the full-swing yips. He missed 37 of 41 cuts from 2016-18, lost his PGA Tour card, and fell outside of the top 2,000. He began seeking careers outside of golf.
"I was beat up," Todd said earlier this year, according to Golf Channel's Brentley Romine. "Hitting 4-iron like 50 yards right, out of play, every round. And I did that for like two years."
Instead of quitting, he embraced his struggles. He read a book written by Rick Ankiel - a former MLB pitcher who famously developed the pitching yips - and worked with a new swing coach to combat the issue.
Todd regained his PGA Tour card through the 2019 Korn Ferry Tour playoffs. He missed the first four cuts of the current season before finishing T-28 at the Houston Open, his last start prior to winning.
Score: Eagle. The perseverance that Todd displayed deserves recognition. His victory should also serve as an example for Jordan Spieth, who is clearly fighting similar full-swing issues.
Looking ahead ...
The PGA Tour has a rare week off. It reconvenes Nov. 14 in Mexico for the Mayakoba Golf Classic where Matt Kuchar is set for his highly anticipated title defense.
The Presidents Cup captains' selections will be revealed later this week. Ernie Els will announce his via Twitter on Wednesday at 9:00 p.m. ET. Tiger Woods' will name his four selections on Thursday at 7:00 p.m.
The European Tour is in Turkey for the Turkish Airlines Open. Justin Rose will look to claim the three-peat over a field that includes Patrick Reed, Tyrrell Hatton, Francesco Molinari, and Shane Lowry.