Tiger Woods appeared in Sports Illustrated for the first time on Sept. 24, 1990. Then 14 years old, Woods made the long-running "Faces in the Crowd" page after winning a national youth golf tournament in Fort Worth, Texas.
At the time, as Woods laid the groundwork for his one-of-a-kind career, Brooks Koepka was just 4 months old. Justin Thomas and Jordan Spieth wouldn't be born for another three years. Dustin Johnson, the No. 1 player in the world, was 6.
They - and most of the top-ranked players in the game right now - grew up admiring Woods' larger-than-life presence on the golf course. Koepka was 6 when Woods won his first Masters in 1997. He was 18 when Woods won major No. 14 in 2008.
"I think everybody in my generation, my age, grew up watching him," Koepka said last week while in Dallas for the AT&T Byron Nelson. "That's pretty much the whole reason we're all playing."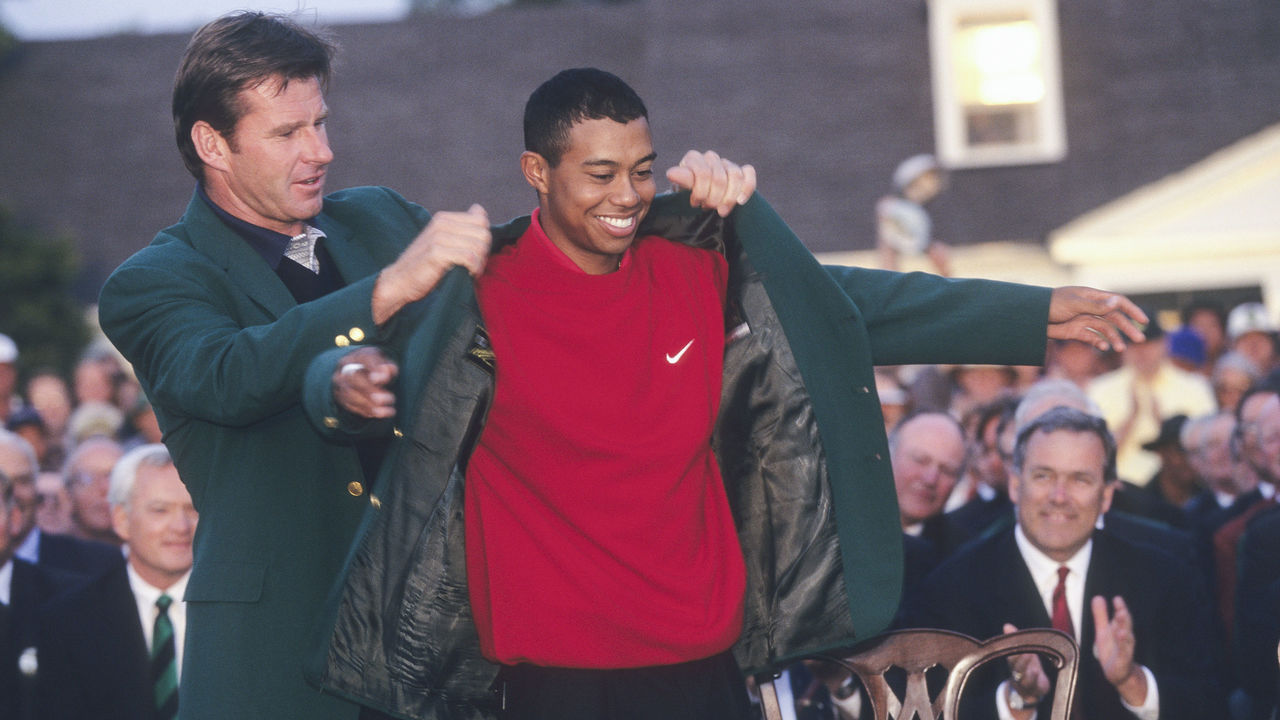 When Woods held off opponents such as Koepka (28 years old) and Xander Schauffele (25) to win last month's Masters, he completed a remarkable personal comeback to reach golf's summit once again. He also solidified a new dynamic within the sport as attention turns this week to Bethpage Black for the PGA Championship.
These days, a talented generation that Woods had a hand in creating is getting an up-close glimpse at the Tiger of old. Eight of the top 11 players in the world are under 30, and six of the last nine major winners were in their 20s.
Woods' run, which began 22 years ago, is a primary reason.
"He was certainly very inspirational to me and obviously a number of people with the way that he played the game, the moments that he had the big putts that he holed, the big shots he hit under the highest amount of pressure," Spieth said last week. "Unlike anything anybody else is doing, right?"
A younger man's game
When Woods won the Masters in 1997, the top 10 golfers in the world other than him were an average age of 36.7 years old.
At that event, he fought off 47-year-old Tom Kite, 30-year-old Tommy Tolles, and 47-year-old Tom Watson to claim the green jacket.
But at the 2019 Masters, only one of the top 10 finishers other than Woods was over the age of 35 - 36-year-old Francesco Molinari.
With that victory, his 15th major championship, the 43-year-old Woods also rose to No. 6 in the world ranking. The rest of the top 10 golfers average 29.6 years of age, ranging from Jon Rahm (24) to Justin Rose (38).
It's clear the sport has become a younger man's game for a generation that grew up idolizing Tiger.
"It's the way Michael Jordan inspired the generations playing now," Spieth said.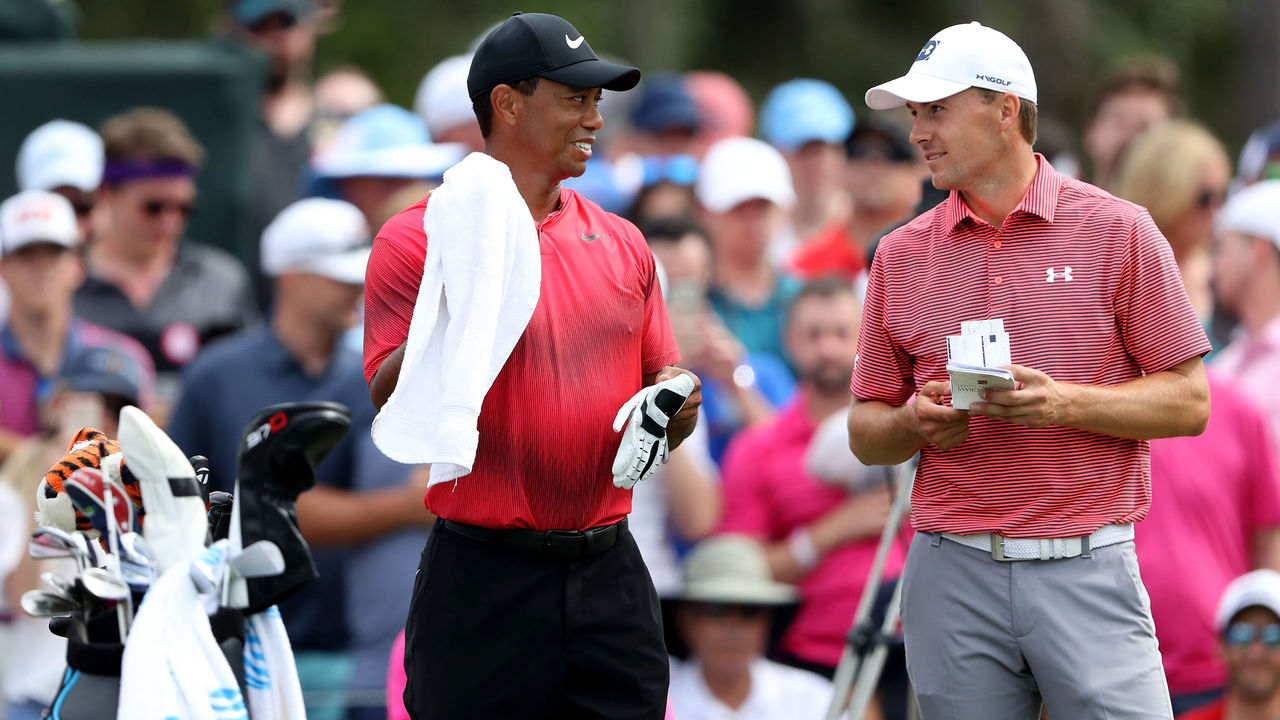 It wasn't always this easy - or made to look this easy - for young golfers. Of the 10 major tournaments before Woods' triumph at the 1997 Masters, nine were won by golfers older than 30. (John Daly, at 29, won the 1995 Open Championship.)
Woods, who won 10 majors before he turned 30, inspired confidence that one could win with less experience at an earlier age.
"What people thought when I was growing up, you kind of struggled in your 20s on many tours and you'd get in a couple of (PGA) Tour events," said Baylor men's golf coach Mike McGraw, who coached pros including Rickie Fowler and Charles Howell at Oklahoma State. "In your 30s, you start to figure out how to play and you win. In your 40s, you start to diminish.
"Well, that's not the way this generation thinks."
The results certainly show that younger golfers are finding success. Twenty of the 37 majors this decade were won by players in their 20s. That's more than double the number won by 20-somethings in the 1990s.
Major champions by decade
| Decade | Under 30 | 30-39 | 40-plus |
| --- | --- | --- | --- |
| 1980-89 | 11 | 24 | 5 |
| 1990-99 | 9 | 25 | 6 |
| 2000-09 | 13 | 26 | 1 |
| 2010-19 | 20 | 12 | 5 |
Florida State men's coach Trey Jones, who guided pros such as Koepka and Daniel Berger, said competing (and winning) at an earlier age has become contagious.
"The guys think they can play good young. So they're not afraid," Jones said. "The average age winner on the PGA Tour right now is 33. That's a little higher than it was a year ago. But when I talk to - whether it's Daniel or Brooks or Rickie Fowler - they're always, 'Hey, if this guy can do it, why can't I?'"
Training like an athlete
Conrad Ray has witnessed Woods' influence on the physical side of the game ever since they were teammates at Stanford University.
"Tiger really was the spearhead in terms of fitness in golf," said Ray, now the men's golf coach at their alma mater.
"When he started working out, there were very few people in the world of golf that thought that was any good or smart or were actually doing it. For Tiger to be that guy on a big stage, it's really changed how I as a coach, or people that are in the golf development side, really approach trying to make people better."
Sure, golf had impressive athletes before Woods. Hale Irwin was an All-Big Eight defensive back at Colorado before embarking on a professional golf career that included three U.S. Open victories.
But a peek around the golf landscape today reveals many more fit players like Koepka and Johnson who look like they could have chosen any sport.
"I contend that before Tiger, those guys would not have played the game of golf," McGraw said.
"Or if they had, the training process or the mindset of physically training didn't exist. Even if an athlete picked up the game in 1970, he still didn't train like an athlete. He just trained like a golfer. Tiger, his influence on training, although it probably injured him more than he needed to, that influence on it has made it so that I've got guys on my team who probably never would have played golf."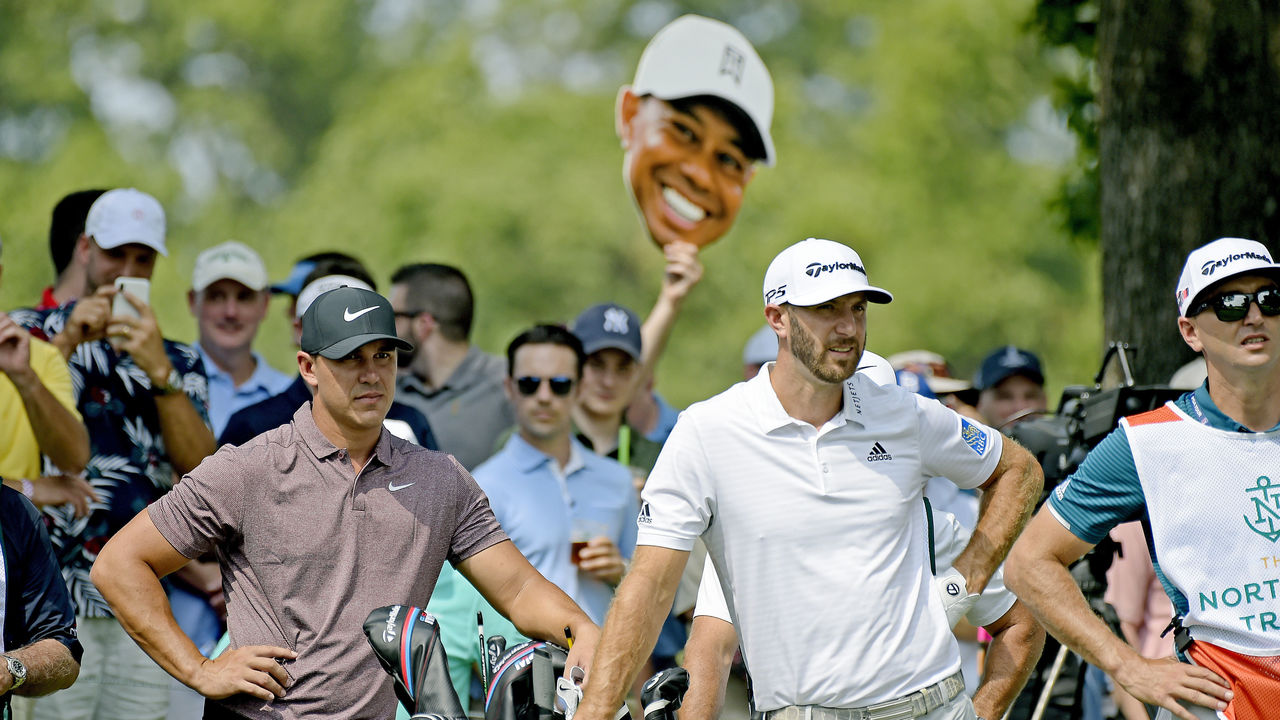 The increasing number of players who are picking up golf at a young age and combining that choice with a dedicated fitness routine has undoubtedly contributed to an overall improvement in the quality of the sport - something that's perhaps even more evident in the college ranks.
As a sophomore at Stanford in 1996, Woods won eight of 13 tournaments - setting a college golf record - while averaging 70.61 strokes per round.
It remains, arguably, the most dominant individual season in collegiate golf history. Yet, in 2018-19, the 70.61 average would rank just 40th in Division I.
Technology is certainly a major factor in that overall improvement, but the Tiger effect is real.
"These players are better and they've gotten interested at an earlier age and they have better instruction," McGraw said, adding: "There's more athletes picking up the game now that would never have played the game before."
For athletes choosing a sport, Woods has also improved golf from the marketing side - not only setting a new bar for what a player can make with outside endorsements, but by drawing billions of new dollars and fans to the PGA Tour based on his widespread fan appeal.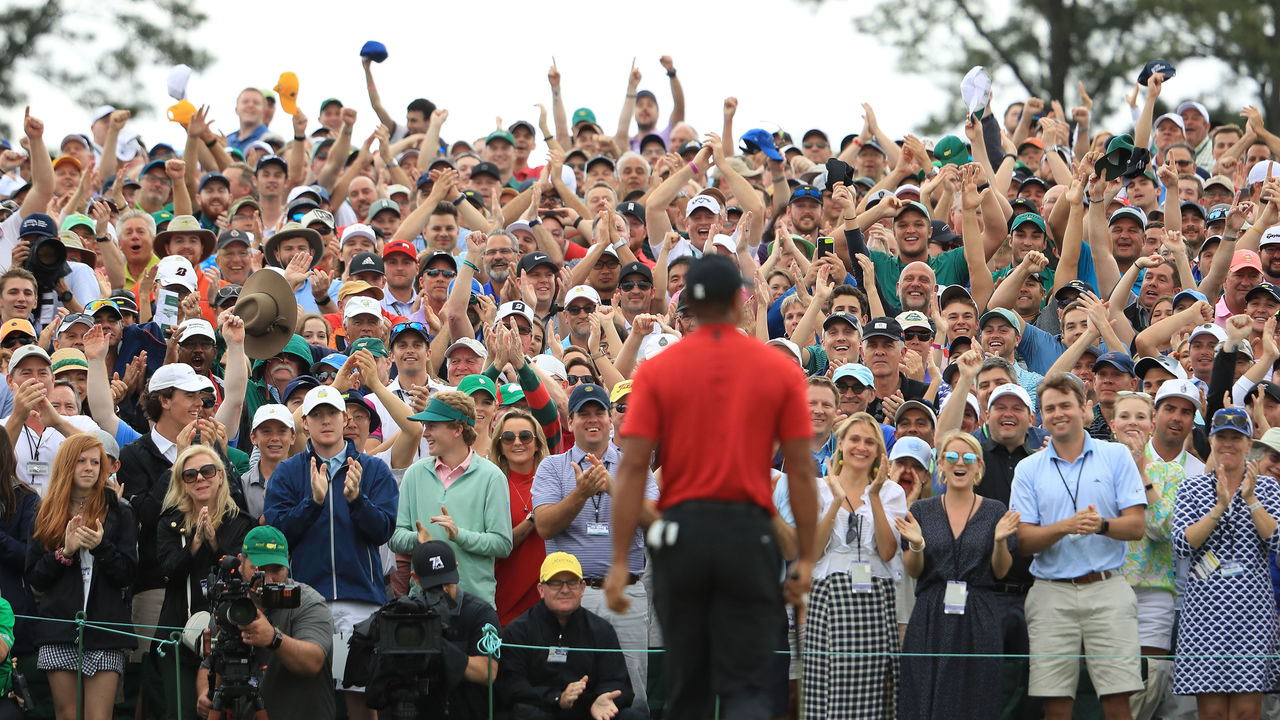 For example, Woods won $2.07 million of an $11.5-million prize pool at last month's Masters. At the 1997 edition, he won just $486,000 from a prize pool of $2.7 million.
Meanwhile, the World Golf Championships and the FedEx Cup did not exist before Woods. The influx of money and worldwide prestige has made golf a real alternative for players who would have seen the stars of other mainstream sports monopolizing the spotlight in the past.
"I would say 99 percent of the people that show up when he's playing are there to see him," Koepka said of Woods. "If I wasn't playing and I was a fan, that's exactly what I'd be doing. So it's been good for the sport."
The new dynamic
Beau Hossler didn't play in the 2019 Masters, but he watched it from afar.
The 24-year-old, who finished 29th at the 2012 U.S. Open at just 17, might as well have been transported back to his childhood as Woods closed out his first major in more than a decade.
"I didn't know anything other than Tiger dominating golf," Hossler said last week while competing at the Byron Nelson.
"Seemingly every year for what, I guess a 10-, 12-year period, from the time I was about 4 years old until the time I was about 15, 16 years old, it was like he was the best player in the world. And, to be fair, there was no one really even close, on a consistent basis at least."
At this week's PGA Championship, Woods' re-emergence will create a dreamlike dynamic as the best golfers in the world take on Bethpage Black. It's not often that an athlete gets to compete against their idol - especially when their idol is still playing at a championship level.
This isn't Michael Jordan with the Washington Wizards, or Albert Pujols as he winds down his career with the Los Angeles Angels. Instead, Woods is expected to be a serious contender.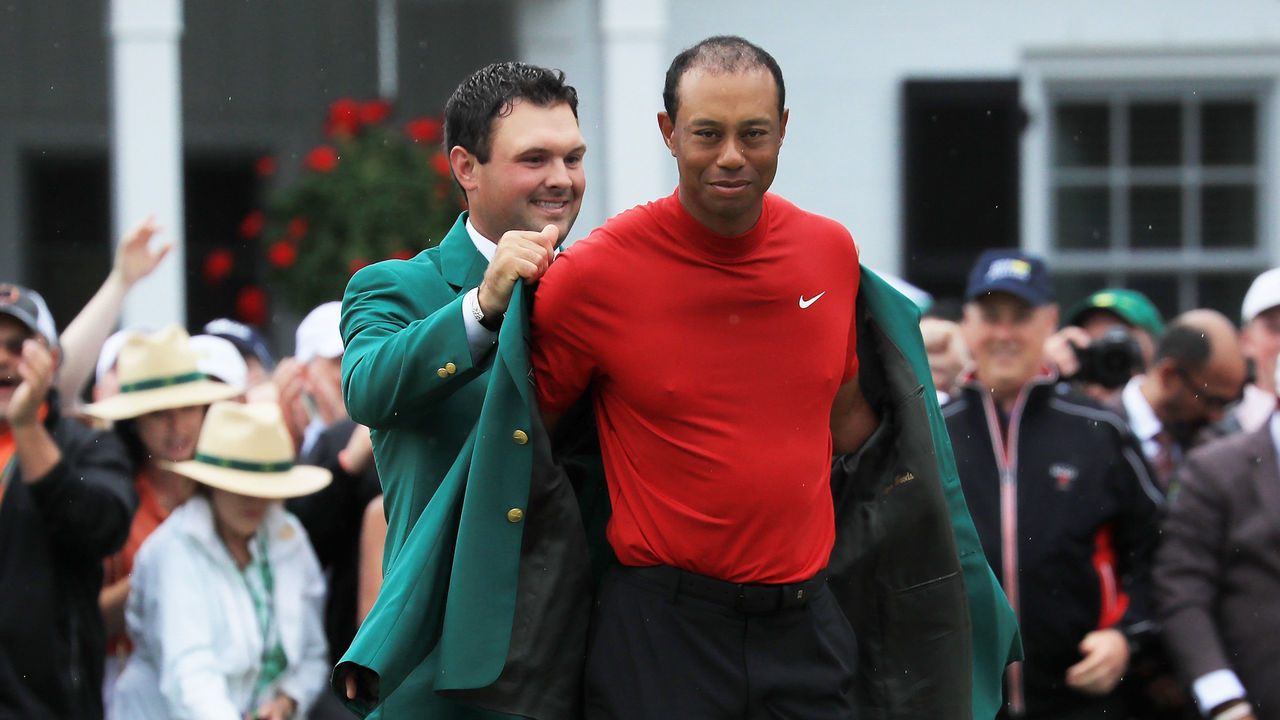 Koepka, the defending champion, will go toe to toe with the player he grew up watching on championship Sundays. They're paired in the 8:24 a.m. ET group that will start on the 10th tee Thursday, and in an afternoon group Friday.
At last year's PGA Championship, Koepka beat Woods by two strokes. Woods got him back at the Masters last month, where Koepka finished second.
"I texted him … on the flight home (from the Masters). Just said 'Congrats, that was awesome, fun to see,'" Koepka said. "And, as you know, he responded with, 'We're 1-1.'"
It's an exchange most under-30 golfers can only wish to have this weekend - and for as long as Woods' renaissance lasts.
As Spieth said, "Knowing that we'll potentially have the chance to battle it out in a major with him is a dream come true."