Just over a year removed from spinal fusion surgery, Tiger Woods has played every major this year and 13 tournaments total - even sitting on top of the leaderboard on Sunday a couple times.
But Woods isn't one for moral victories. He wants trophies.
Below, we look at three things he needs to focus on to win this week's PGA Championship at Bellerive Country Club, as well as three things working against him:
How he can win
Making his putts
Woods' putting will determine his fate this week - and that could be a problem, given how average he has been with the flatstick.
He ranks second on the PGA Tour in putting from 15-20 feet, but sits 136th from inside 10 feet. And he gets significantly worse as tournaments go on. He ranks fifth in putts per round - Round 1, but that number slides from 30th to 56th to 126th by the time Sunday rolls around.
Woods' ball-striking has been tremendous - he's sixth on Tour in strokes gained: approach the green - but he needs to make his putts.
Accurate driving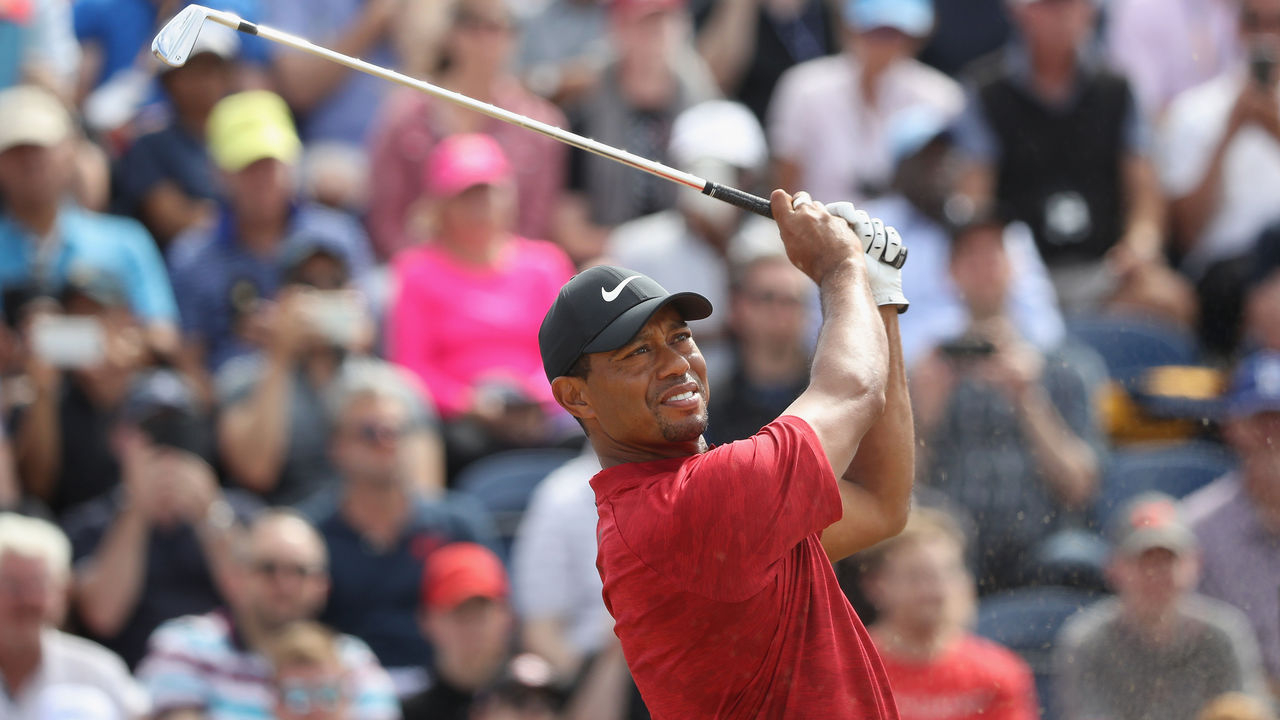 Armed with a newly fused back, the 42-year-old Woods has jumped up to 16th in ball speed and sits 32nd in driving distance. But he still owns one of the most crooked drivers in the game, ranking 175th in driving accuracy.
Unlike the Open Championship at Carnoustie last month, where he could get away with hitting longer irons off the tee and letting the ball run out, he'll need his driver a lot this week. Steady rain in the St. Louis area has made Bellerive's already brutal 7,400-yard par-70 layout feel even longer.
Paternal motivation
At the Open Championship, Woods' son, Charlie, wore a T-shirt that read in bold black lettering: "Love the Haters."
Woods has been plenty motivated throughout his career, but nothing compares to the fact that his kids have only seen their father win on YouTube.
"It's so special to have them aware because I've won a lot of golf tournaments in my career but they don't remember any of them," he said after The Open.
He wants to show his kids he can still win, and that's certainly possible if he can take care of the first two items on this list.
Why he won't
Health issues
Woods might have spent more time in an ice bath than he did on the practice range through the first few days of PGA Championship week, telling reporters he was battling inflammation "everywhere," according to Golf.com's Sean Zak.
For a man who has dealt with plenty of health problems, surgeries, and mental and physical anguish, it's no surprise he's starting to break down eight months and 13 tournaments into the season.
A major tournament is a grueling test for even the fittest golfers, and Woods is nowhere near the top of that list. It might take a miracle for him to get through this weekend in good enough shape to contend.
Fierce competition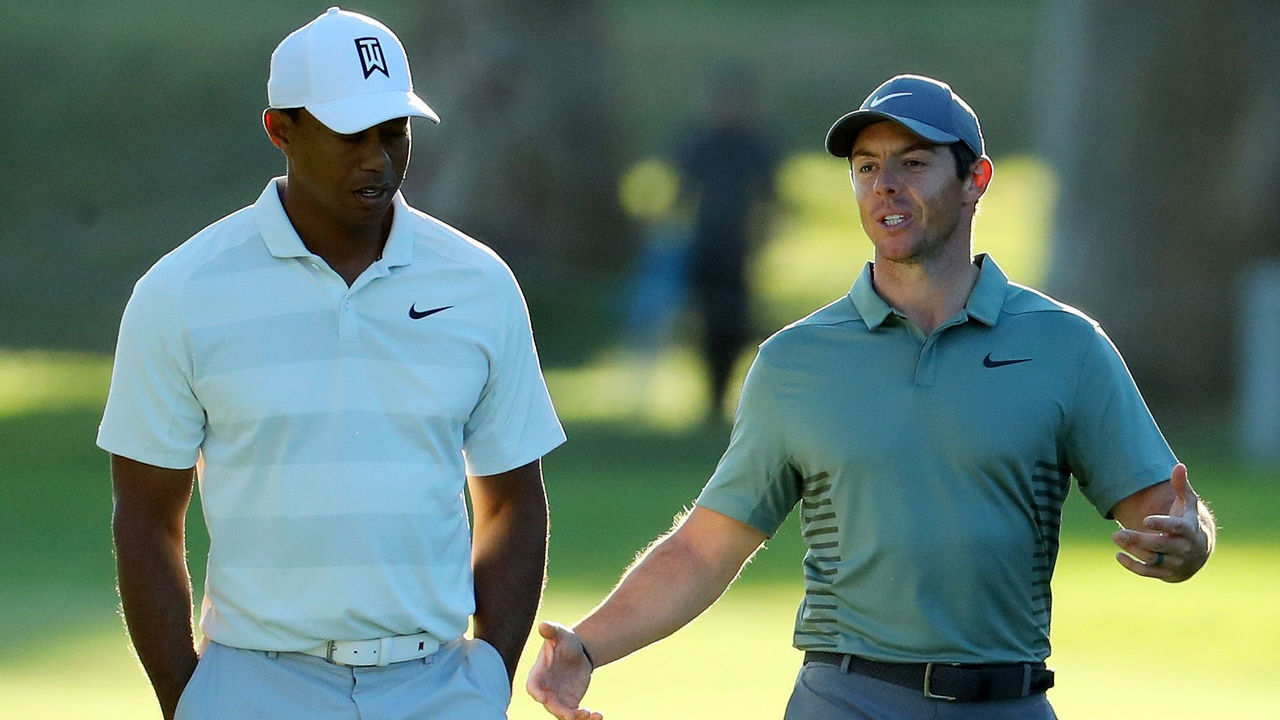 These days, every major championship features a laundry list of golfers who have a legitimate chance at either winning their first major title or cementing their legacy as one of the best of their time.
Rory McIlroy is due, and this course (and its conditions) fit his game perfectly. Justin Thomas is the defending champion and is coming off a victory at Firestone Country Club, a comparable course. Brooks Koepka won the U.S. Open and has nine top-15 finishes in his last 11 major starts. Dustin Johnson is No. 1 in the world. Bubba Watson has won three times this year. Jordan Spieth is going for the career grand slam. Tony Finau has placed in the top 10 in all three majors in 2018.
All it'll take is one hot week from any of these players to prevent Woods from reaching the pinnacle.
Course inexperience
Bellerive is a new course for Woods, having only hosted two PGA Tour events since 2001.
He was supposed to play the World Golf Championships event at the venue in September 2001, but it was canceled following the Sept. 11 attacks. Seven years later, Woods was sidelined with an injury when the Tour returned to Bellerive for the BMW Championship - part of the FedEx Cup playoffs.
With Woods' body hurting - and the weather not cooperating - he admitted he's going to have some serious preparation to do when it comes to learning the layout ahead of his 8:23 a.m. ET tee time Thursday. That puts him at a major disadvantage - one he can't afford this time around.
Adam Stanley has written about golf since 2011 for PGATOUR.com, LPGA.com, and the Canadian Press, among other organizations. He's also a frequent contributor to The Globe and Mail. Find him on Twitter @adam_stanley.
(Photos courtesy: Getty Images)