Tiger Woods will make his first-ever start at the Valspar Championship in Palm Harbour, Fla., this week. But he isn't exactly a stranger to conquering golf courses in the Sunshine State.
Woods has obviously stuffed his pockets over a 22-year career that includes 79 PGA Tour wins and 14 major championships. Breaking it down geographically, though, makes his career dominance impressive in a whole new way.
Here's an intriguing graphic that highlights just how much money Woods has made in each U.S. state: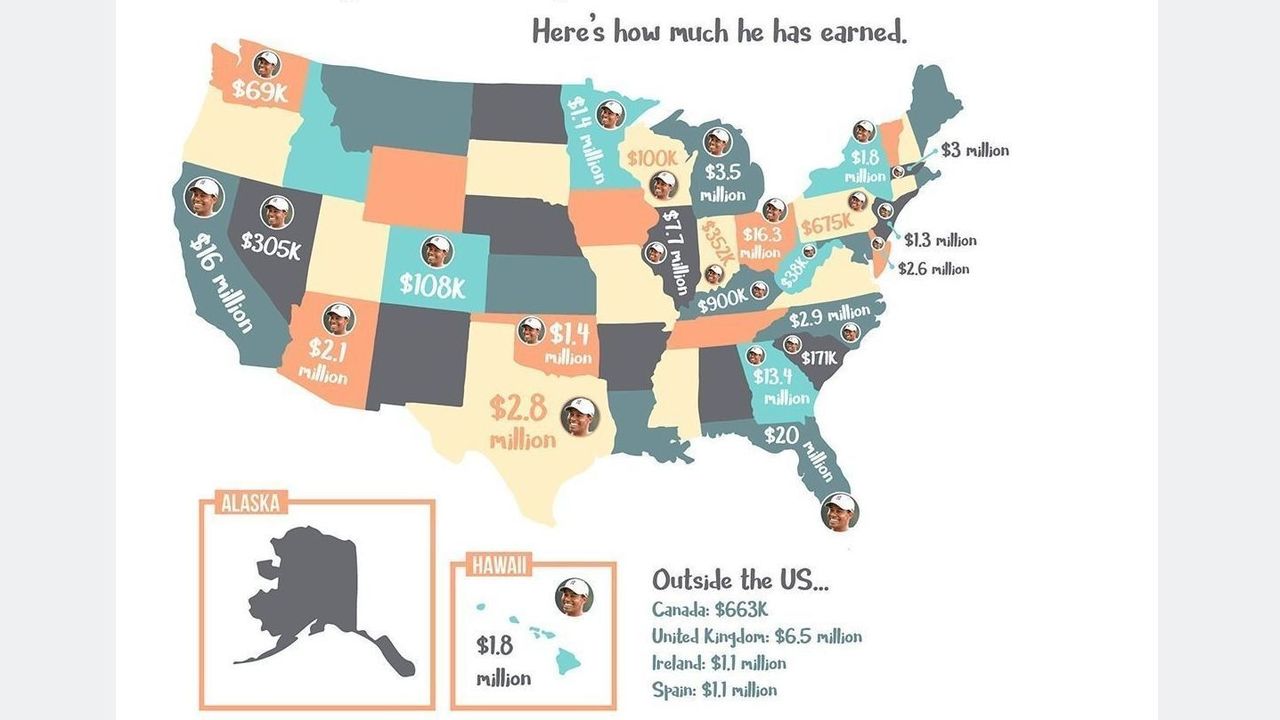 (Courtesy: David McSweeney/noobnorm.com)
With Woods' game rounding into form and major season just around the corner, this graphic could look a whole lot different by next year.
- With h/t to GolfDigest.com