Kara Goucher's story represents fight against culture of abuse in sports
Helen H. Richardson, Denver Post / Kazuhiro Nogi, AFP / Getty Images
Editor's note: Article contains graphic detail about sexual abuse
It wasn't his presence that surprised her. She expected him to be there. Salazar, along with a team of lawyers, was in the conference room that day because Goucher was testifying against him in a United States Anti-Doping Agency investigation that ultimately resulted in Salazar's suspension from running, a remarkable fall from grace for the former Olympian and elite coach. But what had been impossible for Goucher to anticipate - and what caused the startled greeting - were the emotions that bubbled up at the sight of a coach she once considered family.
"It didn't even seem real," she said.
That it had come to this was an outcome Goucher couldn't have predicted in 2004 when she (along with her husband Adam Goucher, who represented the U.S. at the 2000 Olympic Games) joined Nike's secretive Oregon Project. The initiative, led by Salazar, the distance-running legend, was focused on increasing Olympic podium appearances by America's top running talent. For Goucher, it seemed the surest - maybe only - way to reach her lifelong Olympic dream.
"I truly believed he was brought into my life because he was the one who was going to take me (to the Olympics)," she said.
Salazar's methods were unorthodox from the outset. He pushed athletes to overtrain, offered inexpert and unproven medical advice, and discouraged forming close friendships with teammates - even trying to drive a wedge between Goucher and her husband. There is also evidence some athletes who trained with Salazar had elevated levels of testosterone and were overprescribed a thyroid medication that could impact athletic performance, actions that ultimately triggered the 2018 USADA investigation.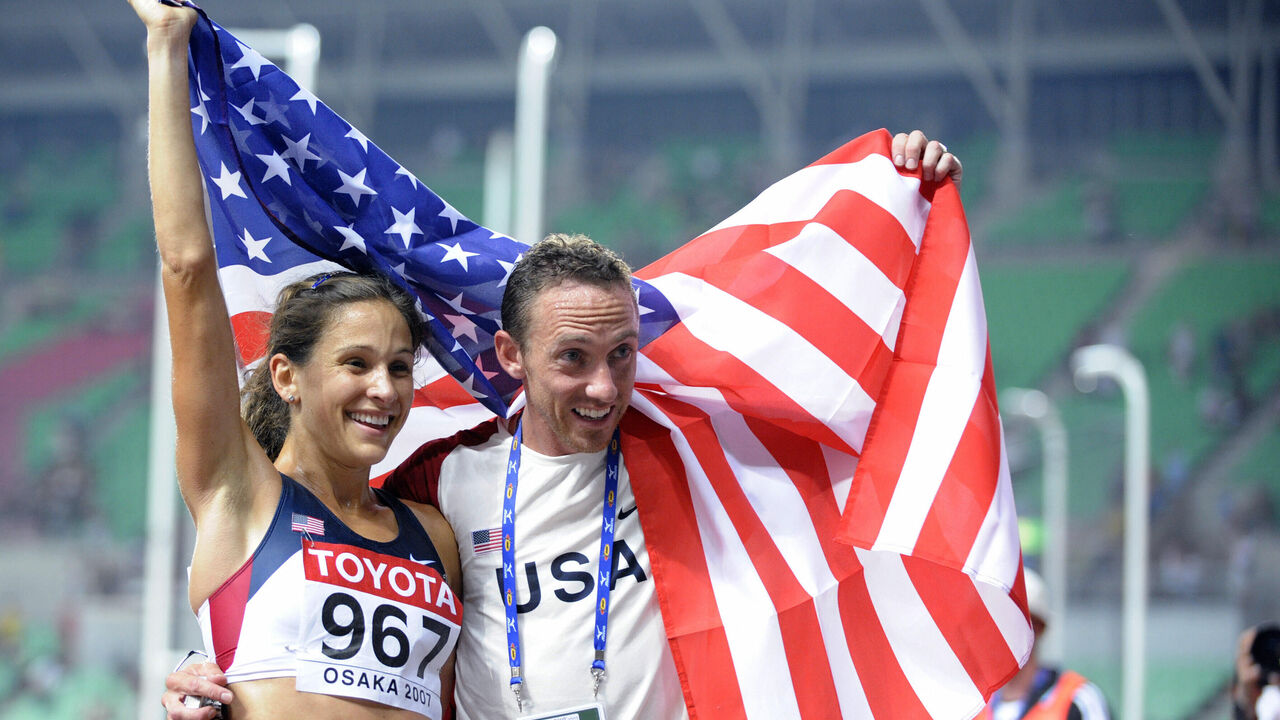 Desperate for her own taste of Olympic glory, Goucher persisted through Salazar's sometimes bizarre training regimen. "When things started to get weird and icky with him, I would just compartmentalize it," she said. That decision would impact the rest of her life. In 2006, when alone with Salazar after a race in Rieti, Italy, Goucher was sexually abused by the coach - the first of two instances detailed in her book, "The Longest Race," in which she writes that Salazar inserted his finger into her vagina during a post-race massage.
The book arrives at a time when the abuse of athletes - in many forms - has become a front-burner issue for sports organizations, the companies who financially support them, and governments. Fans who see the steady stream of news from every corner of the sports world are left to wonder who's providing oversight. Unlike other industries - take your pick from anything from mining to day care - sport has minimal federal regulation and no singular governing body, leaving athletes to fight their own battles.
In 2021, U.S. Olympic gymnasts Simone Biles, McKayla Maroney, and Aly Raisman appeared before Congress to testify about abuse they suffered at the hands of Larry Nassar. In Canada, a parliamentary committee has been holding periodic hearings on safe sport, and the country now has a sport integrity commissioner to address these issues.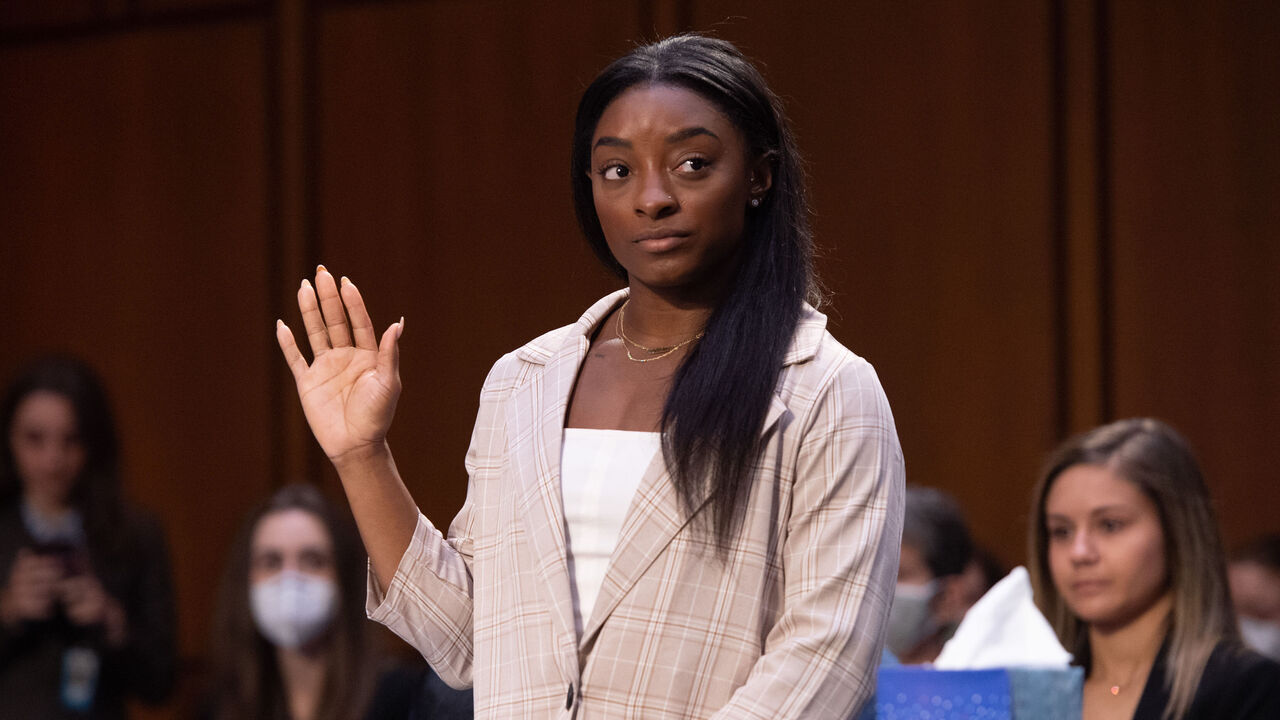 This public attention is meant to prevent future abuses. In her case, Goucher felt she had no avenue to safely report Salazar because of his prominent position within Nike. "What am I going to do?" she said. "I'm going to go to the (Nike) CEO and say, 'Alberto was inappropriate with me multiple times?'"
Instead, Goucher kept quiet about the abuse, not even telling her husband, who left the Oregon Project in 2008 after failing to qualify for the Beijing Olympics. It wasn't until Salazar drunkenly attempted to kiss Goucher on an airplane in 2011 that she reached a breaking point, immediately ending their coaching relationship and becoming an anti-doping whistleblower. But she still had a difficult time accepting what occurred during the massages. Not until she was preparing to testify against Salazar in the 2018 anti-doping investigation did she begin unpacking the totality of his abuses.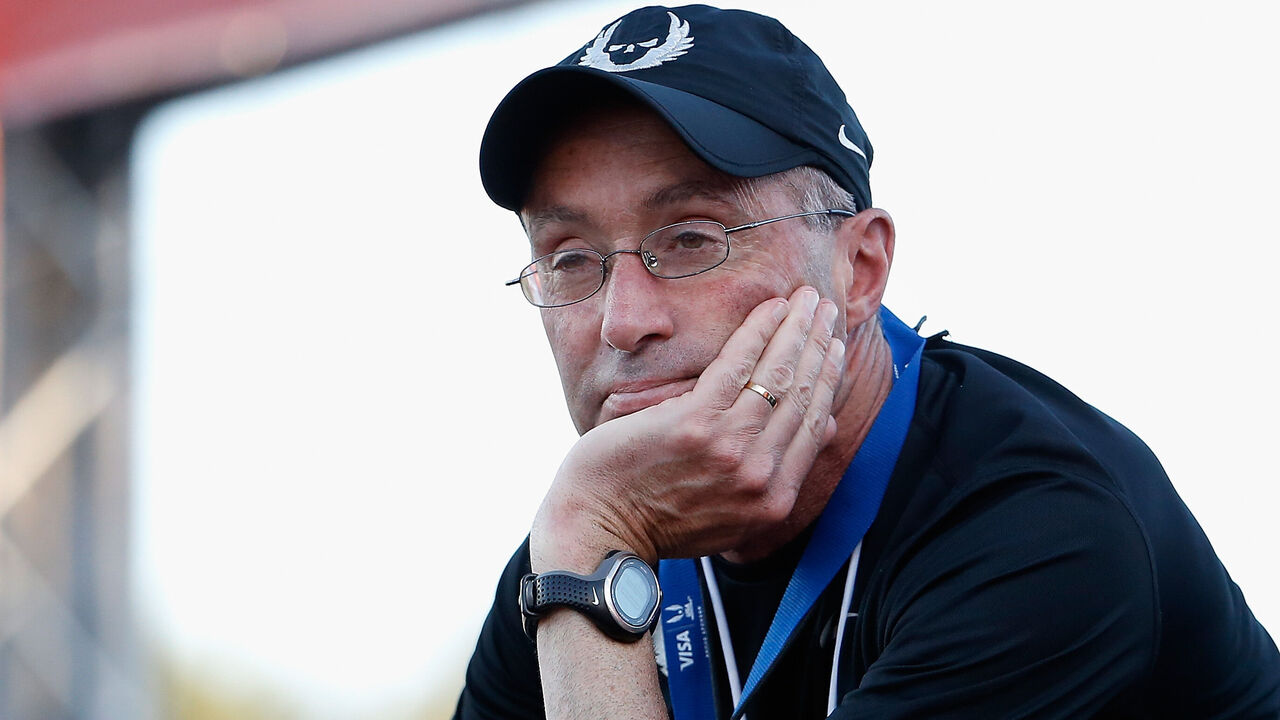 "When I talked about the massages in 2018, the lawyer said, 'That is an assault.' I could not believe it. Because in my mind, that would be something that was violent, where someone was holding you down," Goucher said.
While Goucher did become an Olympian in 2008, she left the Oregon Project by 2011, making it back to the Olympic Games in 2012 without Salazar's help. After a SafeSport investigation into Salazar following Goucher's allegations, he received a lifetime coaching ban in 2021.
Goucher's high-profile story made global headlines in March 2023 when she went public about the abuse she suffered. Far from an anomaly, hers is one of many such stories of athletes - from amateur to professional levels of sport - who experience psychological, physical, and sexual abuse at the hands of their coaches.
"The root of the problem is there's a clear power imbalance," said Rob Koehler, the director general of Global Athlete, an international collective of athletes advocating for changes in sport.
"They go through abuse, are gaslit, and are also afraid to speak out or come forward because retribution is real," Koehler said, emphasizing this problem is particularly heightened in international sport where athletes don't have the advantage of unions to leverage collective bargaining power.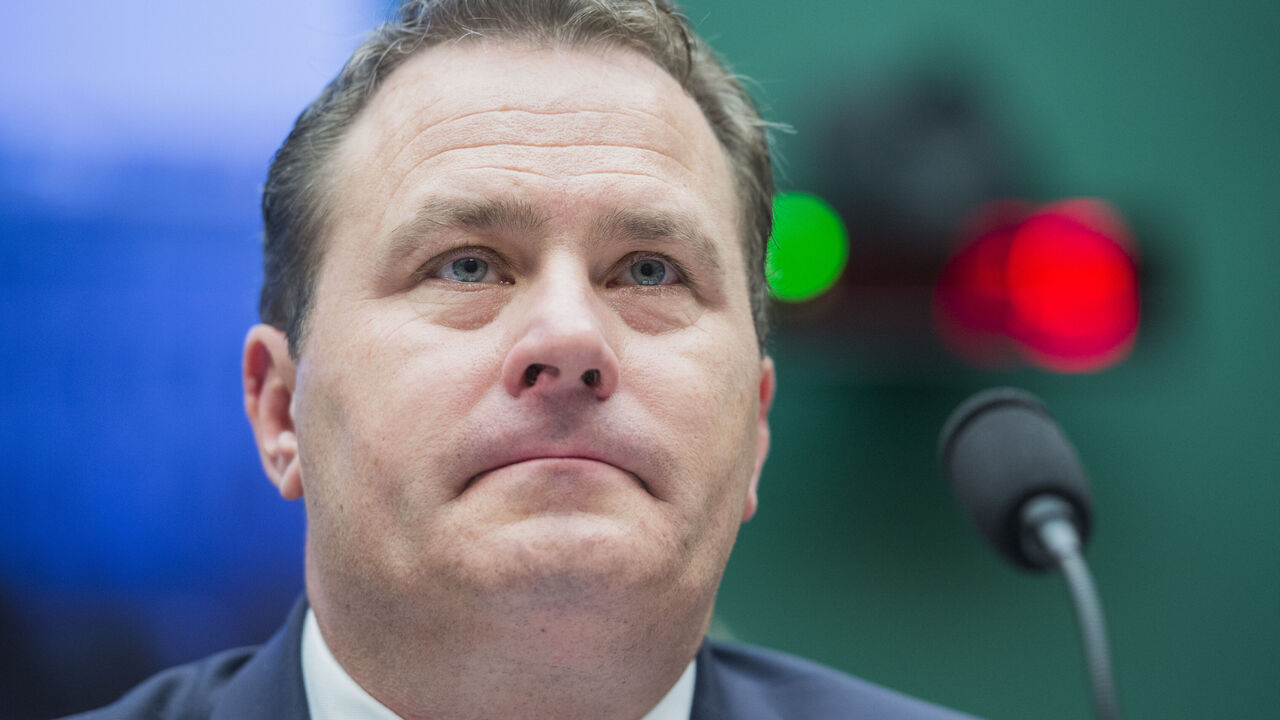 "Sport self-regulates, sport continues to keep everything in house," he said. Koehler and the athletes he represents are pushing to change that by asking governments around the world to provide oversight into sport the same way they already do for other major industries. While countries like Norway have integrated some human rights tenets into their recommendations for nationwide sporting programs, there is no sterling example globally of a country that has taken seriously the calls from athletes to develop an abuse reporting framework outside of the sports systems that has an appropriate level of government oversight.
"That's where we have been working with the Canadian athletes, hoping that the Canadian government would introduce a judicial inquiry to finally get to the root of the problem and understand the issues that sport has and how these cases have acknowledged where governance and independence has failed athletes," said Koehler. "Hopefully (Canada) can be a model for the rest of the world moving forward."
On March 31, after months of lobbying from various national sporting federations and independent athletes, the NDP - a left-wing Canadian political party - tabled a petition signed by more than 700 Canadians in the House of Commons that calls for Justin Trudeau's Liberal Party government to open an official inquiry into abuse throughout Canadian sport, which would be similar to the 1989 Dubin Inquiry into doping that followed sprinter Ben Johnson's doping infraction at the 1988 Seoul Olympics. The official request rose out of a chorus of voices asking for the same action, including a letter delivered to Trudeau in January by Scholars Against Abuse in Canadian Sport, a group of 91 individuals from 30 Canadian and 17 international institutions.
"Everybody in the context (of sport) is socialized to accept (the abuse)," said the University of Toronto's Dr. Gretchen Kerr, who specializes in research on athlete maltreatment and is the dean of the faculty of kinesiology and physical education.
Kerr also believes that the lack of oversight in sport is a core issue. "Accountability in the sport system is very difficult because of the autonomy it's afforded," she said. She used the example of regulatory colleges that concerned citizens can appeal to in the case of teacher or physician misconduct; these same bodies don't exist in sport. "Sport has just been able to make up its own rules to govern itself as it wants," she said.
In her research, Kerr found 86% of Canadian national sports organizations and 71% of provincial sports organizations had harassment policies, but less than half of those policies were publicly accessible - a Canadian requirement. Most of the policies predominantly focused on sexual abuse, despite neglect and psychological abuse being the most frequently experienced forms of abuse by athletes. Only 33% of provincial sports organizations and 17% of national sports organizations had policies that addressed sexual relationships between a coach and an adult athlete. None of the policies included having a third-party harassment officer but rather named a CEO or alternative staffer to deal with harassment claims. This is against Canadian federal directives, yet Kerr's research team was unable to find any instances of government funding being withheld as a result.
"If funding is based on medal potential, without considering how those medals are achieved, then it's more likely to leave athletes vulnerable to the kinds of harms that we've been talking about," Kerr said. "Sport has military roots, and you see a lot of that command-and-control style of coaching. But in other sectors we see change. Look at how parenting has changed from being very controlling and punitive to now more child-centered. And education in particular is really child-centered and quite democratic. That reflects what we've learned about young people's development and how they best develop and learn.
"But all of that hasn't infiltrated sport. Many of these problematic practices reflect stuff that was accepted everywhere else 50 years ago, but isn't now."
Notably, Kerr's opinion differs from Koehler's on the subject of what to do next. She wrote an op-ed for The Globe and Mail advocating for restorative justice to chart a path forward for today's athletes, rather than a government inquiry.
But athletes like Amelia Cline say that's not enough. Like Goucher, Cline was also a young athlete with Olympic dreams, but hers - to represent Canada as an Olympic gymnast - abruptly ended after a coach subjected her to psychological and physical abuse that she says included humiliating public weigh-ins and food and water deprivation.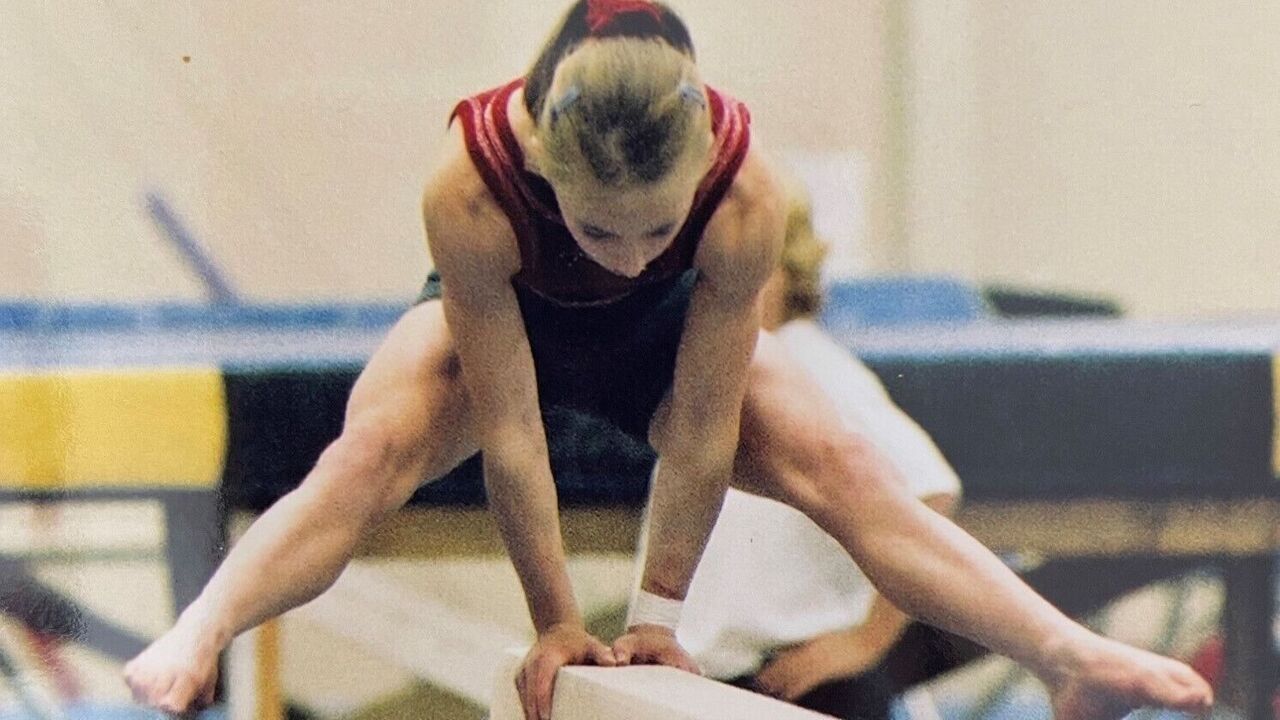 "We were constantly injured," Cline said. "Essentially, unless something was seriously broken, you were expected to continue training through those injuries." After having her hamstring forcibly overstretched by her coach during a training session, Cline was diagnosed with a pelvis avulsion, where the tendon separates from the bone.
"The last day that I ever was a gymnast, I was forced to do a vault that I wasn't prepared to do after my hamstring injury," Cline said. It had been about six or eight weeks since she'd tried the vault, but her coach insisted she practice so she could vault in competition the next day. After landing on her head twice while attempting the vault, her coach began screaming. "He then physically dragged me to his office where he took out the scale. He had me stand on it and said, 'This is why you can't do your vault.'"
After three years of constant abuse, that incident was enough to turn Cline away from the sport. "I realized that I was going to end up either quadriplegic or so debilitated from an eating disorder or just psychologically broken that I wasn't going to be able to function anymore. So I made the tough decision to walk away at that point." The constant focus on her weight during that time created body-image issues and disordered eating patterns that didn't end when she stopped competing.
"The cardinal rule of the gym was you were never to tell your parents anything," Cline said. "I upheld that for most of the time. They were certainly quite shocked and horrified when I came home that last day and I started to tell them everything that had been going on for the last three years."
Encouraged by her parents, Cline filed a formal complaint with the provincial sports organization - Gymnastics B.C. - and was interviewed by a harassment officer. She was told her former coach was assigned anger management classes and banned from competition for a year. But it happened to be the end of a quadrennial, the four-year international sports cycle that culminates in an Olympic Games. When Cline turned on her TV to watch the 2004 Athens Games later that year, there he was.
"It was so defeating," she said. "He was receiving the honor of being on the biggest international stage and being supported by the national body."
Cline moved on with her life, earning a law degree from the University of Ottawa in 2014 and passing the bar in her home province of British Columbia. But she's had to reconcile a deep grief for what could have been when it comes to her gymnastics career. "I love my life and I'm happy with how it's turned out. But there's that sense of having been robbed of something." Cline co-founded an advocacy group, Gymnasts for Change Canada, which is working to hasten a federal inquiry.
Today's retired athletes - like Cline and Goucher - are trying to leave the sporting world better than they found it for the next generation. That means protecting them from coaches who don't have their best interests in mind. It also means facing their own trauma in order to move forward.
"You may think that this person is the reason that you are successful. Or you may think that this person will try to ruin your life if you say something," Goucher said. "But at the end of the day, you're the one going out there and performing. I was so convinced that I couldn't do it without him.
"There are people who will support you. Nobody should be in a situation where you feel like you are nothing without a certain person. That is a problem. It's not your fault and you need to really try to talk to someone."
If Goucher had another chance to say her final words to Salazar, she wouldn't stop at merely blurting out a surprised "hi." It's emotional for her to think about, but she knows that if she ever saw Salazar again, her message would acknowledge not only the pain he caused but the deep grief of losing the mentor she thought he was.
"I would say: 'I feel really sad about what happened between us. And I really wish that you could acknowledge it. But I forgive you.'"
Jolene Latimer is a features writer and video producer for theScore.
Comments
✕
Kara Goucher's story represents fight against culture of abuse in sports
  Got something to say? Leave a comment below!