What Richardson's marijuana ban means for Tokyo 100m and beyond
Patrick Smith / Getty Images
Rules are rules, so Sha'Carri Richardson doesn't get to sprint in Tokyo this week. Buckled by her biological mother's death, one of the world's fastest women consumed marijuana at the United States Olympic trials, where she sped to victory in the 100m in 10.86 seconds on June 19. She got caught. A suspension was levied, an Olympic dream denied.
None of this is news. The U.S. Anti-Doping Agency banned Richardson for a month starting late in June, revealing that a positive THC test voided her triumph at the trials. The effect was that she couldn't compete in Tokyo. Fans were indignant. Superstar athletes across sports blasted the punishment. Close to 600,000 people signed a petition that called for USADA to scrap the ban.
Only now, though, are the consequences of Richardson's absence manifesting for the world to see. The women's 100m semifinals run in Tokyo at 6:15 a.m. ET on Saturday, followed by the final at 8:50 a.m. ET.
That Richardson isn't there has obvious implications for the rest of the field. In a broader sense, her story is also about injustice - about the belief that sports entities should no longer penalize marijuana use, and about other Olympic ambitions that bureaucracy has snarled or dashed.
The race
We'll unpack those issues shortly. First: What does Richardson being made to stay home mean for her signature event?
Richardson's best 100m performance is 10.72 seconds, which she clocked this April in Miami to establish herself as history's sixth-fastest woman. She'd sit third in the tally, at 10.64 seconds, on the strength of her semifinal run at last month's U.S. trials, but the strong tailwind in Eugene, Oregon, meant the time was unofficial. No matter: She advanced to the final and won handily in 10.86.
The point is that Richardson flies fast enough to trouble Shelly-Ann Fraser-Pryce. The Jamaican is a two-time 100m gold medallist (Beijing 2008, London 2012) and a four-time world champion (2009, 2013, 2015, and 2019), and she's still a force at the age of 34.
Fraser-Pryce gave birth to her son Zyon during the 2017 world meet, and then returned to the track to reclaim her crown. In Jamaica last month, Fraser-Pryce won an Olympic tuneup race without wind aid in 10.63 seconds, a new personal best and 0.14 seconds shy of the late Florence Griffith Joyner's world record.
Were Richardson in the mix, organizers could have billed the 100m as an epic matchup, the 21-year-old rookie Olympian with steely nerves and brilliant hair aiming to supersede the stars of an outgoing generation. That includes Fraser-Pryce's countrywoman Elaine Thompson-Herah, 29, who beat her for gold in the 100m final at Rio 2016.
Bothered by an Achilles injury, Thompson-Herah finished fourth at worlds in 2019. Richardson was 19 at the time, fresh off bursting onto the world scene in her first season at LSU. Her 10.75-second sprint at the NCAA championships - channeling Usain Bolt, she raised her arms before she crossed the line - was the fastest a teenager has ever ran.
Tokyo was where the three of them figured to converge. Instead, Cote d'Ivoire's Marie-Josee Ta Lou shone in Friday's 100m qualifying heats, posting a 10.78 time to best Thompson's 10.82 and Fraser-Pryce's 10.84. Great Britain's Dina Asher-Smith (11.07) also lurks as a medal threat.
The length of Richardson's suspension didn't cover next week's 4x100m relay, but USA Track & Field left her off the team. The governing body's reasoning: because she tested positive for THC, selecting her for the relay would compromise the integrity of the U.S. trials.
The drug
Even as it excluded Richardson from the relay lineup, USA Track & Field appeared to question the point of her suspension. The organization's statement about Richardson included this passage: "USATF fully agrees that the merit of the World Anti-Doping Agency rules related to THC should be reevaluated."
As is the case with steroids, WADA's rules prohibit athletes from using THC - marijuana's main psychoactive component - during events. Using THC outside of competition windows still subjects athletes who test positive to a three-month ban. Testing positive for cocaine, ecstasy, or heroin triggers the same sanction. Richardson's ban was shorter because she completed a USADA-approved marijuana counseling program.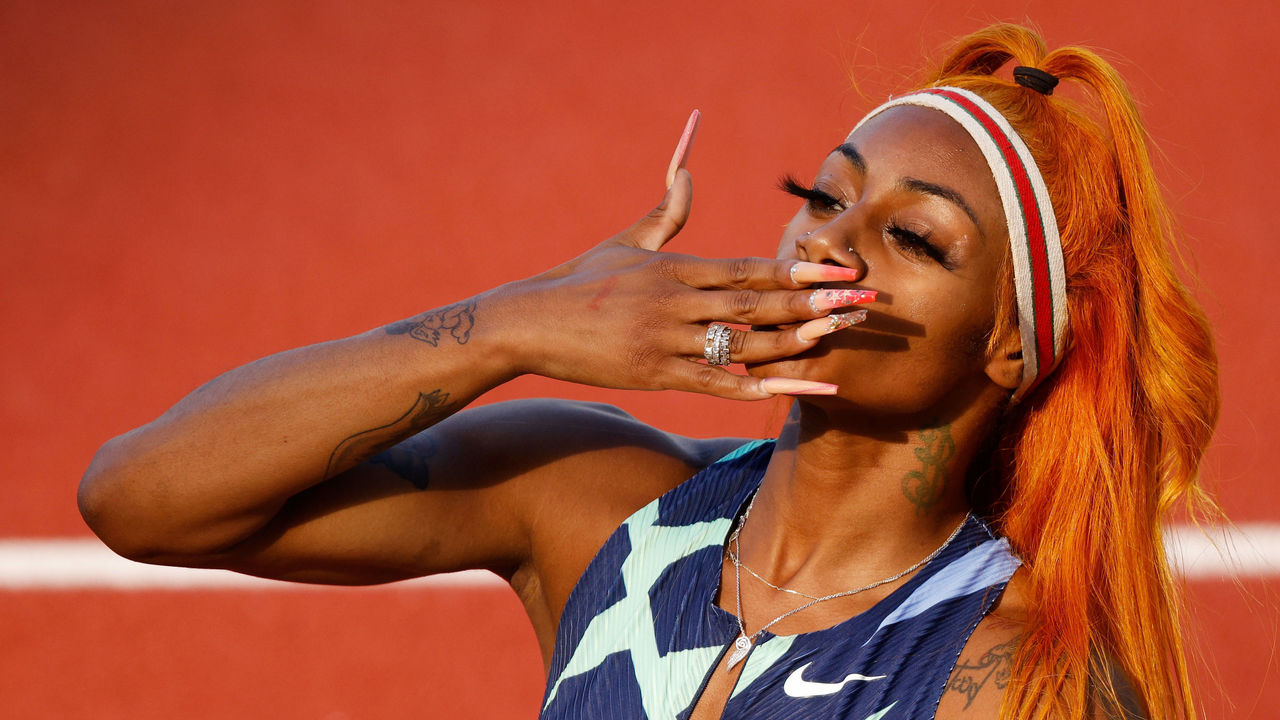 WADA's hardline view of THC clashes with the growing public sentiment that leagues and sports bodies should permit its use. Recreational use is legal in 18 states - including Oregon, site of the U.S. trials - and in D.C. and Canada, though it's still illegal in most of the world. The NFL, NHL, and Major League Baseball no longer suspend players for toking up. NBA players are suspended for five games after three positive marijuana tests, but they weren't subject to random testing this past season.
Critics of Richardson's punishment see WADA's THC ban as outmoded and harsh, as LaMelo Ball summed up on Twitter:
WADA says it outlaws THC because its use can harm health and has the potential to enhance performance, such as if it's used as a muscle relaxant or to bolster concentration. Speaking to The Washington Post recently, physician and marijuana researcher Sue Sisley said no evidence exists to support this second claim.
WADA has permitted the use of CBD, a non-psychoactive component of marijuana, since 2019. IOC member Dick Pound, who co-founded WADA 22 years ago, told the Post that THC use ought to be exempted from penalty, too. Richardson's plight moved Sebastian Coe, the president of World Athletics, to agree with Pound. Coe told reporters in Tokyo this week that WADA's marijuana rules should be reassessed.
Younger Americans have time for this stance: Generation Zers and millennials are far more likely than baby boomers to oppose WADA's THC ban, the market research firm Morning Consult reported this month. The viral petition that urged USADA to let Richardson run, meanwhile, framed her ban in the context of the U.S. war on drugs, which targets Black people disproportionately for possessing marijuana or selling it in small quantities.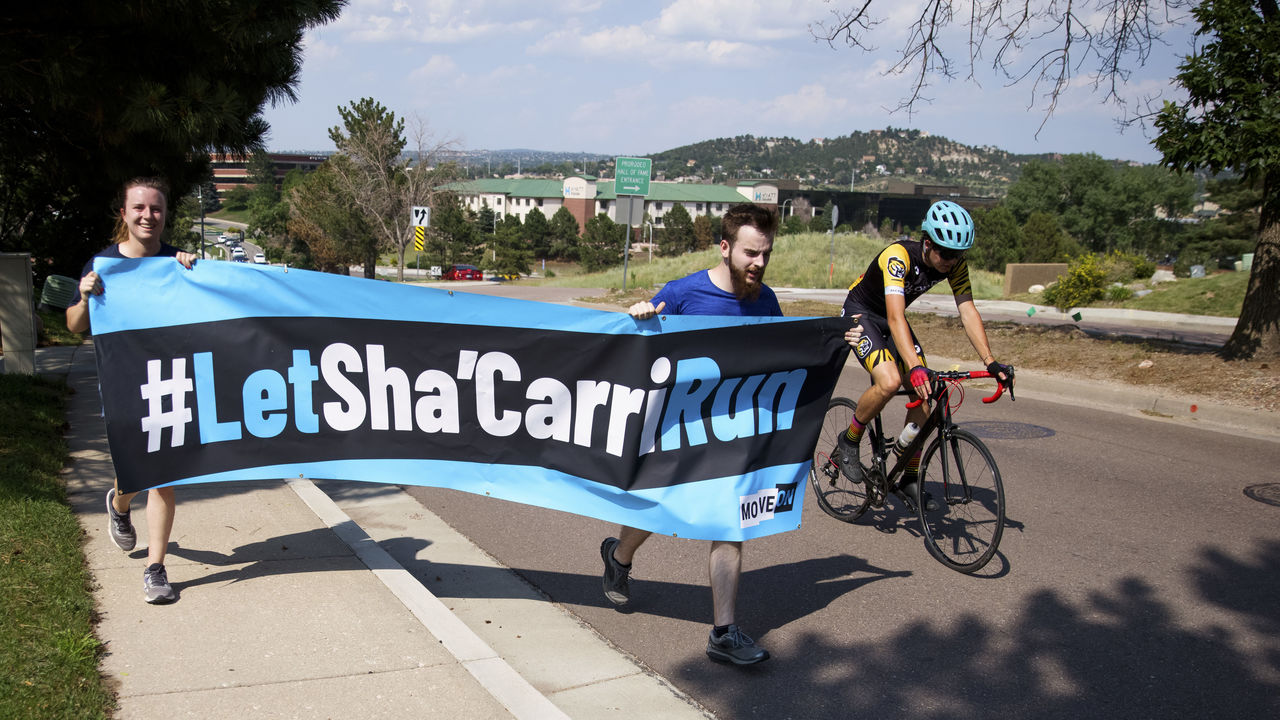 For her part, Richardson apologized to fans and her sponsors when her suspension was announced, acknowledging on NBC's "Today" show that she knew the THC rules but took it anyway. She's human, she said, and was under great pressure to excel at the trials - to wow people - while concealing her grief.
"Who am I to tell you how to cope when you're dealing with a pain, or you're dealing with a struggle that you've never experienced before?" Richardson said in the NBC interview.
The Semenya parallel
There are other track titans who can't run in Tokyo. They include Caster Semenya, the London and Rio women's 800m champion whose male sex hormones are naturally elevated. That, not performance slippage, is why South Africa's greatest Olympian won't defend her back-to-back titles.
Since 2019, World Athletics has obliged women's 400m, 800m, and 1,500m runners who have Semenya's condition to medicate or have surgery to suppress their testosterone levels. Affected athletes, human rights advocates, and South Africa's government have variously condemned this rule as discriminatory, humiliating, and racist. But sport tribunals and courts of law have denied Semenya's appeals to overturn it.
Refusing to play along, Semenya won't contest the 800m heats in Tokyo on Thursday night Eastern time. (The semifinals go Saturday morning and the final Tuesday morning.) Same goes for Burundi's Francine Niyonsaba and Margaret Wambui of Kenya, the event's silver and bronze medallists in Rio. Pushed out of her element, Semenya tried but failed to meet Tokyo's 5,000m qualifying standard; Niyonsaba is set to enter the Olympic 10,000m as the world's 66th-ranked runner in that event.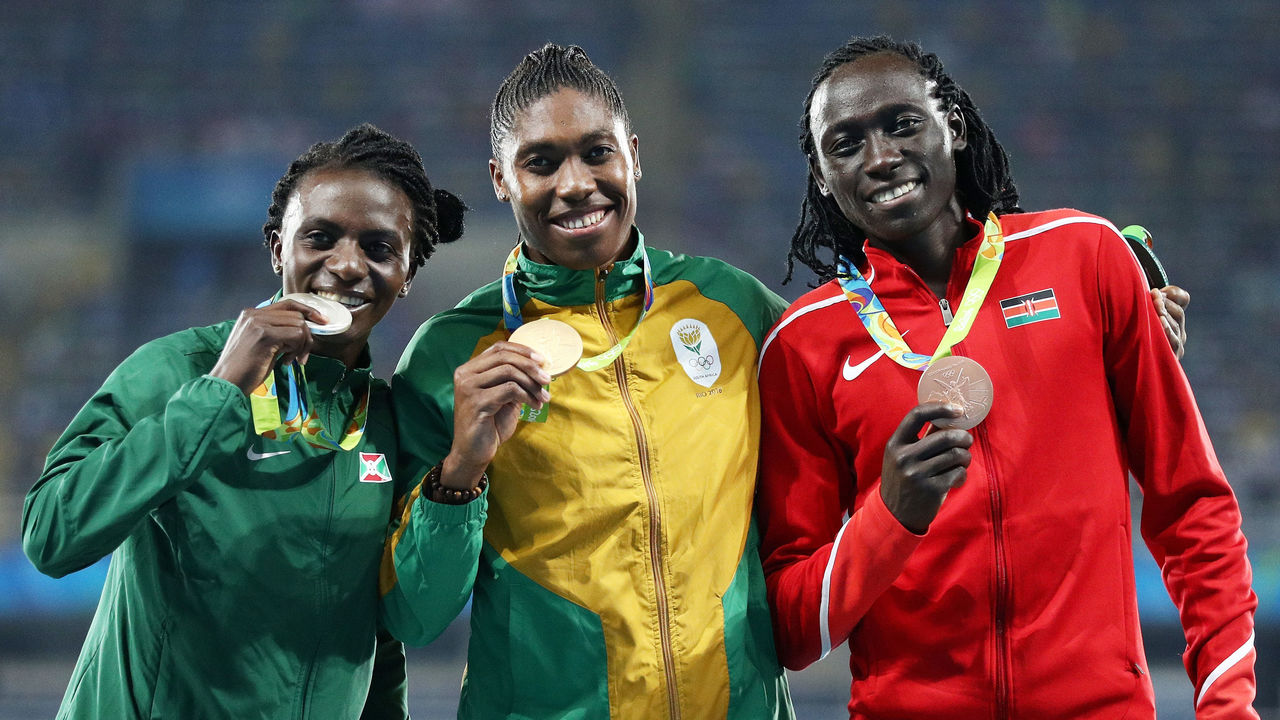 The hormone rules affect budding 400m stars, too. Namibian 18-year-olds Christine Mboma and Beatrice Masilingi laid down some of the world's best times this season, but World Athletics recently barred them from the race in Tokyo. Only two 400m runners were faster than Aminatou Seyni in 2019, the year the Nigerian was made to stop competing at the distance.
The snubs are personal but they add up, like other claims of gender bias within the Olympic movement. In the run-up to Tokyo, sport authorities kept disrespecting and imposing burdens on certain women, namely Black women and mothers. Consider:
Yoshiro Mori, the Tokyo organizing committee's former president, resigned after he said in a meeting that women talk too much in meetings.
FINA, the body that governs world swimming, barred from use at the Olympics a swim cap that's designed to cover natural Black hair.
To box in Tokyo, Canadian flyweight Mandy Bujold had to appeal the IOC's qualification criteria, which only accounted for events that were held while she was on maternity leave.
To play basketball in Tokyo, Canadian guard Kim Gaucher had to call out the IOC for refusing to let her bring her infant daughter, who's still breastfed.
Contrast those barriers with Alen Hadzic's presence in Tokyo as an alternate for the U.S. men's fencing team. The United States Center for SafeSport, which is investigating three sexual misconduct complaints against Hadzic, suspended him from the games last month, but he convinced an arbitrator to lift the ban. Hadzic can't stay in the Olympic Village or practice with his female teammates, BuzzFeed News reported, yet got to represent his country regardless.
As for Richardson - well, rules are rules, and she accepted her punishment. Worthy medal candidates will vie for 100m glory these next couple of days, just without the same potential to electrify.
Nick Faris is a features writer at theScore.
Comments
✕
What Richardson's marijuana ban means for Tokyo 100m and beyond
  Got something to say? Leave a comment below!