Ledecky's quest, Oleksiak's next act: Olympic swimming storylines to watch
Swimming dominates the first week of the Summer Games, and each Olympic meet features its own indelible scenes. Think Michael Phelps edging Milorad Cavic by a nail - seriously, by 0.01 seconds - in the 100m butterfly in Beijing. Think Phelps setting the career Olympic medal record in London when he was 27. Think, well, Phelps scowling in the vicinity of Chad le Clos ahead of Rio's 200m butterfly final, prompting viral meme treatment as he envisioned the podium trip to come.
Tokyo's Olympics are the first since 1996 at which Phelps won't swim. But even during his unparalleled heyday, other swimmers shared the global spotlight. Plenty of incumbent champions and potential breakout stars are raring to hit the water in Japan over the next eight days.
Swimming heats got underway in Tokyo early Saturday morning Eastern time - prime time locally - and medal races run nightly through July 31. Thirty-five sets of medals will be awarded in that span: 17 apiece on the men's and women's sides, plus the mixed 4x100m medley in its Olympic debut.
Here are four compelling storylines to follow:
Ledecky's quest for history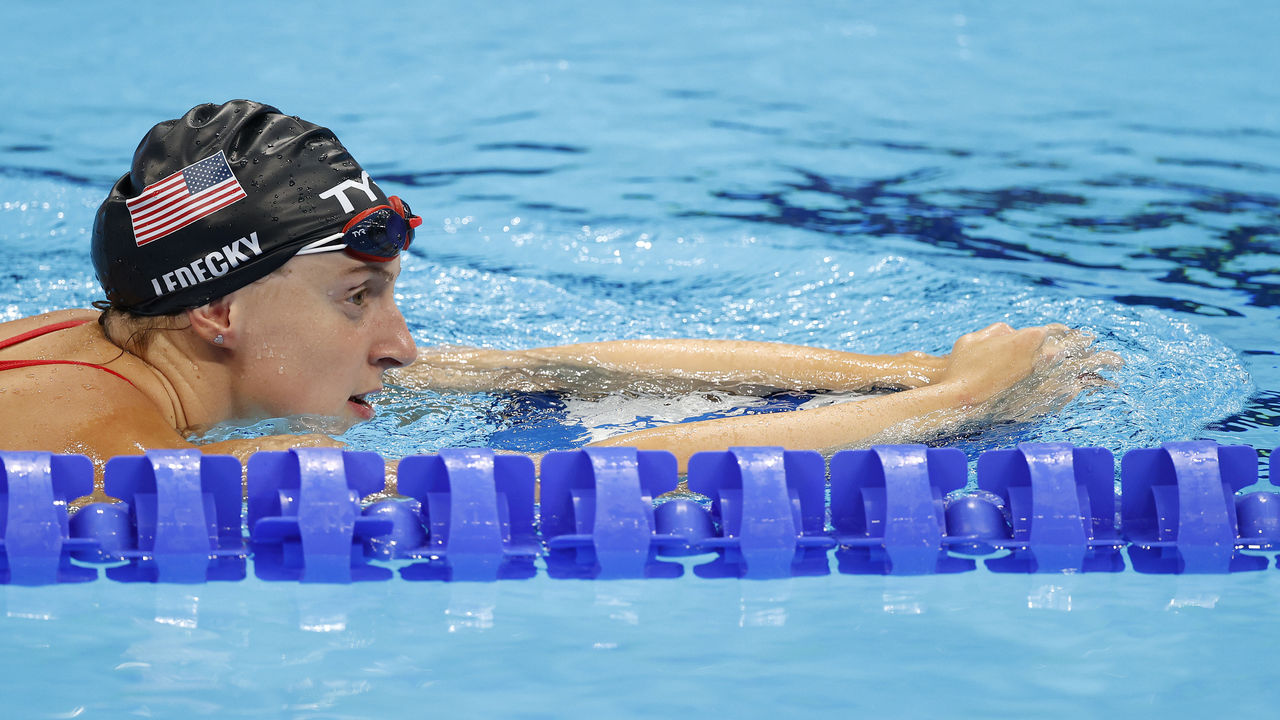 If you'll indulge another mention of Phelps: The six medals he nabbed in 2016 were one more than Katie Ledecky, the most decorated female Olympian at those games. She cleaned up in Rio's freestyle events, repeating as Olympic champion at 800m - Ledecky also smashed the event's London 2012 field at age 15 - and winning gold at 200m, 400m, and 4x200m, plus silver in the 4x100m relay.
Ledecky is a force across distances, the swimmer to beat in races that last four laps or - beginning in Tokyo - 30; this is the first Olympics where women get to contest the 1,500m freestyle, as men have at every Summer Games since 1904.
Ledecky owns the distance's 10 fastest times ever, on top of the 400m and 800m world records she set at Rio. At the U.S. Olympic trials in June, she won the 1,500m in 15:40 - 20 seconds off her personal best but the world's fastest time this year.
Pertinently - astonishingly - Ledecky grinded to that triumph about 70 minutes after she won the 200m freestyle final, foreshadowing the historic double she'll seek to achieve in Tokyo.
Since 1904, two men have medaled at both distances in the same Olympics: Australia's Daniel Kowalski in 1996 and China's Sun Yang in 2012. Neither Kowalski nor Sun won both events, and neither man had to race the 200m and the mile on the same day. Ledecky will have to. In all likelihood, she'll vie for gold in the 400m final on Monday morning local time, then swim in the 200m and 1,500m heats about 90 minutes apart that evening. Both finals headline Wednesday's morning session in Tokyo (Tuesday night in Maryland, her home state).
Who's built for the challenge if not her? Ledecky is 24 and, to invoke another distinguished name, four gold medals from matching Larisa Latynina's women's Olympic record nine. Latynina spearheaded the Soviet Union to gymnastics dominance in the 1950s and 1960s. If Ledecky sweeps her individual events in Tokyo, she'll reach Latynina's level.
Can U.S. women win everything?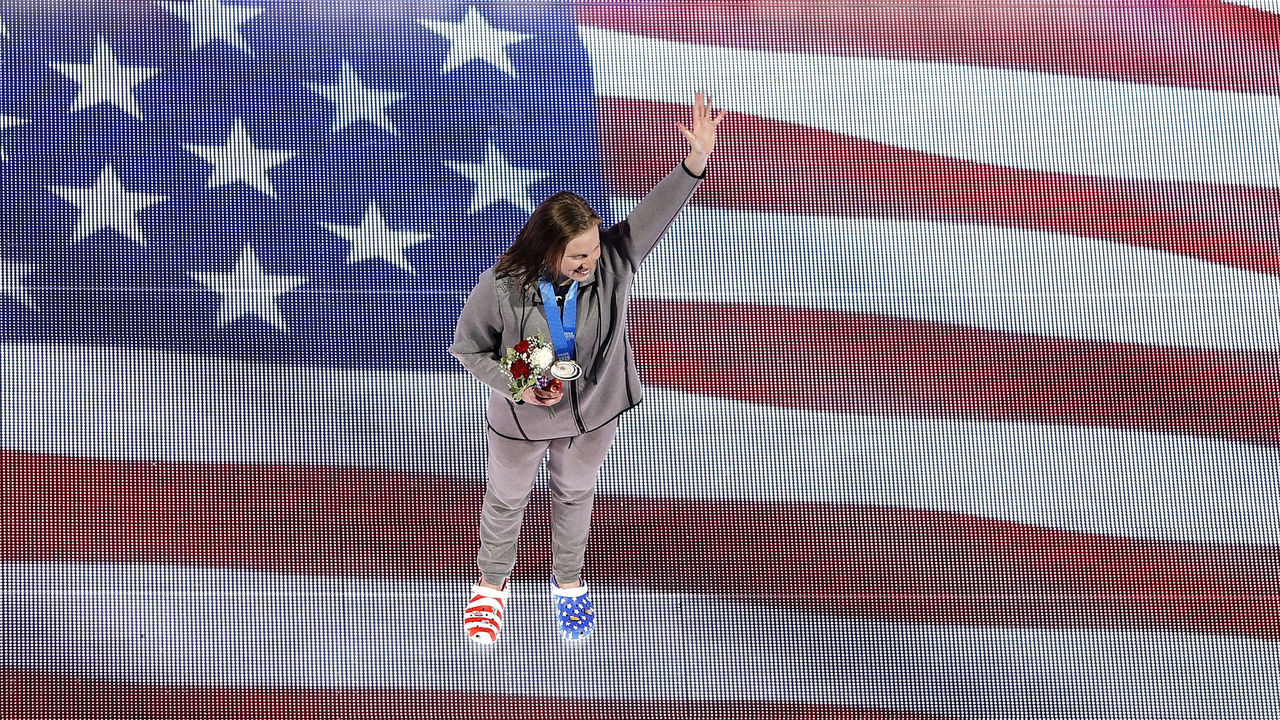 Lilly King, the top breaststroke swimmer among Ledecky's Olympic teammates, recently said the U.S. women are fast enough across the board to win every individual gold medal in Tokyo. That amounts to 14 freestyle, backstroke, breaststroke, butterfly, and medley events in all.
Recent history doesn't favor their chances. King won 100m breaststroke gold in Rio to complement Ledecky's three solo victories, but Maya DiRado and Simone Manuel were the only other American women to top a podium. Women from seven countries claimed gold medals in Rio. That figure was five at London in 2012, seven at Beijing in 2008, 10 at Athens in 2004, and six at Sydney in 2000. Variety tends to prevail.
More to the point, threats to U.S. exceptionalism abound in Tokyo. Australia didn't win an individual women's race in Rio - the nation settled for one silver and one bronze while medaling in all three relays - but harbors high hopes this year. That optimism is thanks partly to 20-year-old freestyler Ariarne Titmus, who blazes at 200m and 400m and beat Ledecky at the latter distance at the 2019 world championships. Illness at that meet scratched Ledecky from a couple of other races. Tokyo will be the site of this budding rivalry's signature showdown.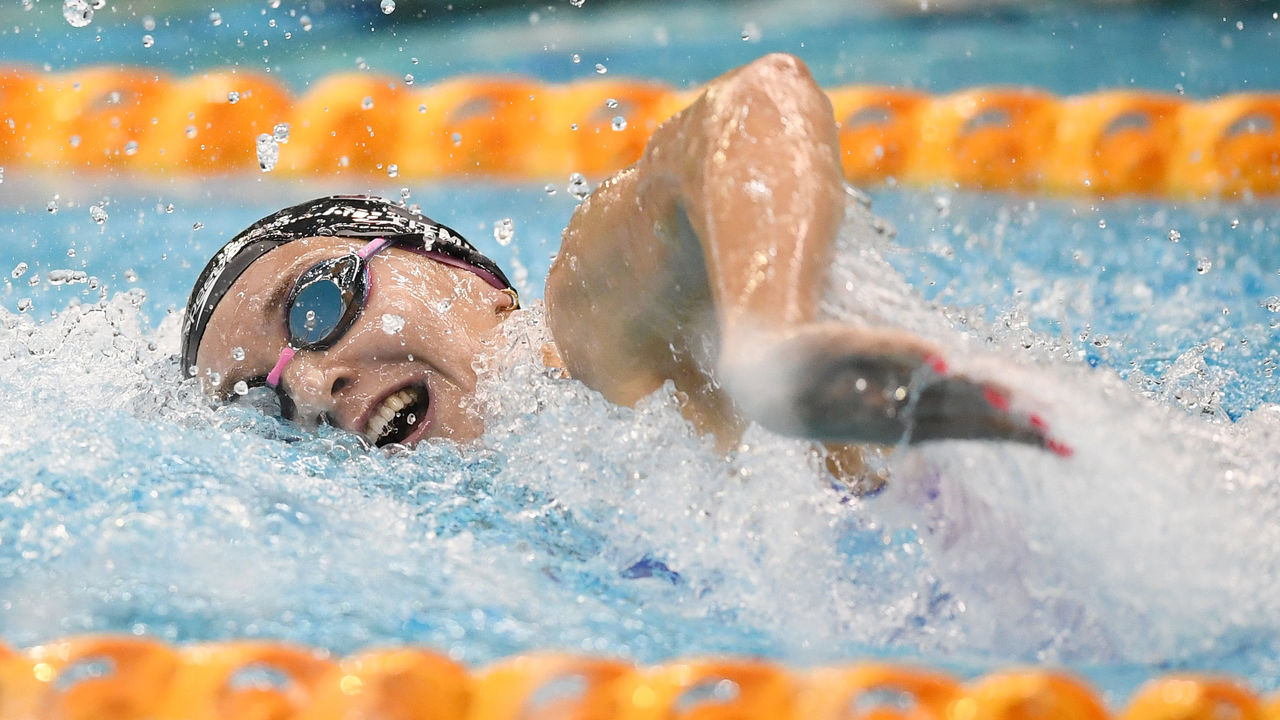 Further heralding the next generation's arrival, Kaylee McKeown, also 20, established the world record in the 100m backstroke at Australia's Olympic trials. Fellow Australians Cate Campbell and Emma McKeon are fearsome freestylers at 50m and 100m, and McKeon also excels in the 100m butterfly. Sarah Sjostrom of Sweden won three medals in Rio and remains a freestyle and butterfly sprint star, though she's less than six months removed from fracturing her elbow; Canada's Kylie Masse, Hungary's Katinka Hosszu, and China's Zhang Yufei probably are safer medal bets.
None of these swimmers are comprehensively as dominant as Ledecky, and, in addition to King, Manuel, and Hali Flickinger, the U.S. can count teenagers Torri Huske, Regan Smith, and Alex Walsh as medal contenders in various events. The squad is stacked, but so is the field.
Oleksiak's follow-up act
Though Ledecky owned Rio, Penny Oleksiak's four-medal haul made her a Canadian icon in the span of a week.
Five summers ago, 16-year-old Oleksiak became Canada's youngest Olympic champion when she tied Manuel for 100m freestyle gold, surging out of seventh place in the back half of the final. Oleksiak finished second to Sjostrom in the 100m butterfly and swam Canada's fastest legs in the 4x100m and 4x200m freestyle relays, clinching a pair of bronze medals. That she carried her nation's flag at the closing ceremony was only right.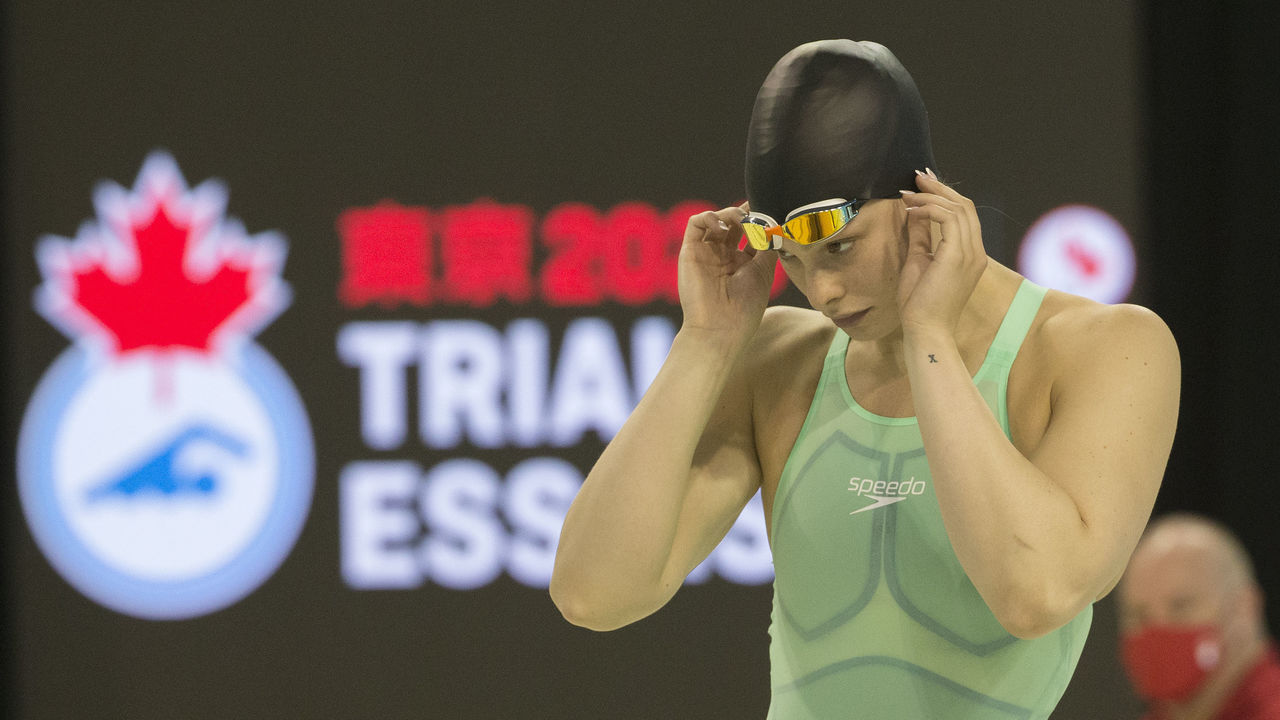 Oleksiak turned 21 on June 13, and at Canadian trials the following week, she acknowledged that fame and its attendant pressure made swimming less enjoyable post-Rio. Oleksiak didn't medal in an individual race at worlds in 2017 or 2019, though she did help Canada take bronze in five relays. Promisingly, her 100m freestyle time at the trials was fourth-best in the world this year, trailing the powerhouse Australian trio of McKeon, Campbell, and Madison Wilson.
Is Oleksiak's mojo back? She qualified for the 100m and 200m free in Tokyo, and she's expected to feature in all three Canadian relay lineups. Teammate Masse is the two-time reigning world champ in the 100m backstroke, while first-time Olympian Maggie MacNeil won the 100m butterfly at worlds in 2019, stunning Sjostrom and McKeon in the process. Add medley swimmer Sydney Pickrem to the mix, and Canada doesn't lack for medal hopefuls.
Who can slow Dressel's rise?
Quite possibly no one. Caeleb Dressel is swimming's brightest male star, but he flew to Tokyo with something to prove, a quirk of his sport's quadrennial calendar. Nineteen years old in 2016, sixth place was Dressel's best individual finish at Rio in his Olympic debut. He proceeded to tear up worlds in 2017 and 2019, tallying a combined 13 gold medals - seven of them solo, six from relay races - at those meets.
Sports Illustrated branded Dressel "The Swimming Machine" in an online cover story by Pat Forde this week, befitting a specimen whose vertical leap maxes out at 43 inches. In the water, the Floridian's power and burst are unmatched. He's the world record holder in the 100m butterfly, and no one has posted faster times in the 50m and 100m freestyle since speed-enhancing bodysuits were barred in 2009.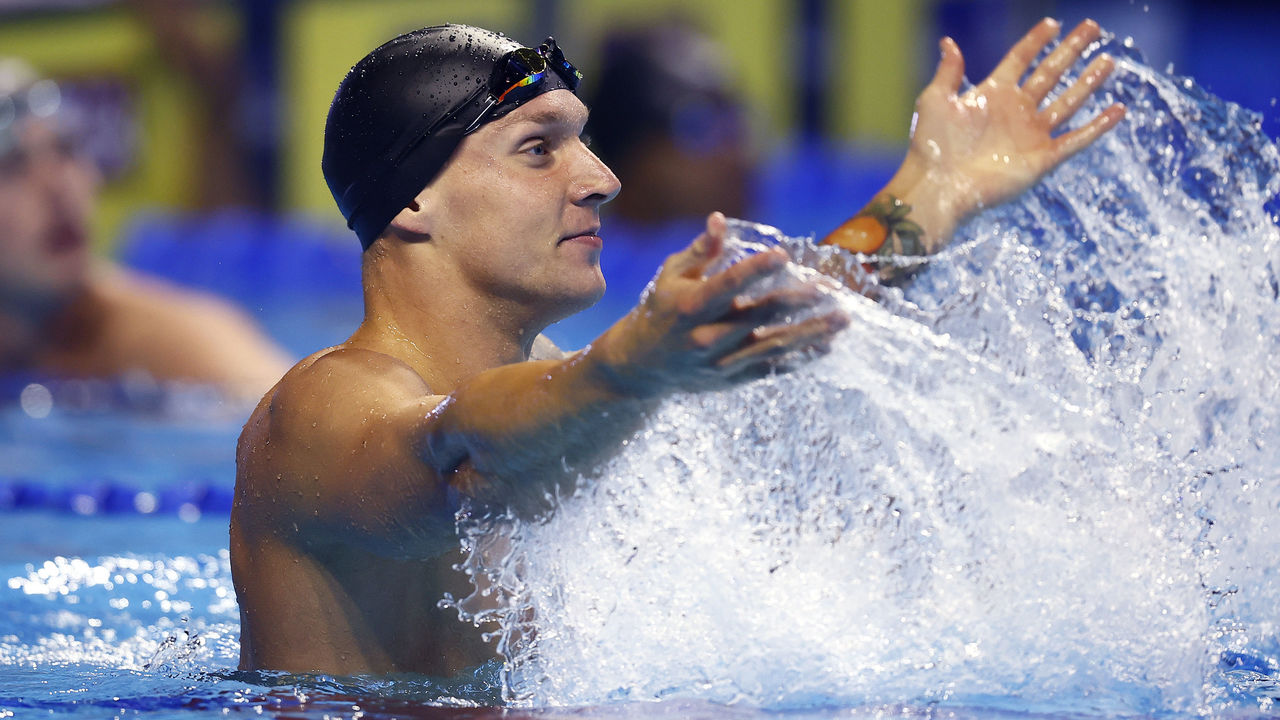 Pencil Dressel in for three individual gold medals - unless the field rallies. The 200m butterfly is world champion Kristof Milak's best event, and the Hungarian also represents Dressel's fiercest competition at half that distance. As for the 100m freestyle, Kliment Kolesnikov recorded a faster time at Russia's Olympic trials than Dressel did stateside. At 21, Milak and Kolesnikov front the youth movement that also counts Oleksiak, McKeon, and McKeown among its standard-bearers.
Men's swimming undeniably feels shorter on star power compared to Summer Games past. Phelps' absence is glaring, though he is in Tokyo to analyze the meet for NBC. Countrymen Ryan Lochte, Nathan Adrian, and Anthony Ervin combined to win 24 Olympic medals - 14 of them gold - between 2000 and 2016, but all three failed to qualify this year.
Maybe there's hope yet for former Phelps antagonist Le Clos, the South African four-time medalist who was caught up in the Rio meme. He finished third in the 100m and 200m butterfly at worlds in 2019 while Dressel and Milak, respectively, claimed gold.
More likely, it's time for someone new to ascend to megastardom. Dressel seems a shoo-in for the role. Will he capitalize or be overtaken in the clutch?
Nick Faris is a features writer at theScore.
Comments
✕
Ledecky's quest, Oleksiak's next act: Olympic swimming storylines to watch
  Got something to say? Leave a comment below!