Colombian weightlifter Oscar Figueroa ended his career in dramatic fashion after winning gold in the men's 62kg event.
Figueroa discarded his shoes upon lifting a total of 318 kilograms to win the competition. The 33-year-old left his shoes on the stage, denoting his retirement.
Rio 2016 marks Figueroa's fourth Olympics, and he also won a silver medal in 2012. The Colombian finished fifth in the 56kg event in 2004, and did not finish in 2008.
Here, Figueroa triumphantly celebrates the pinnacle of his career: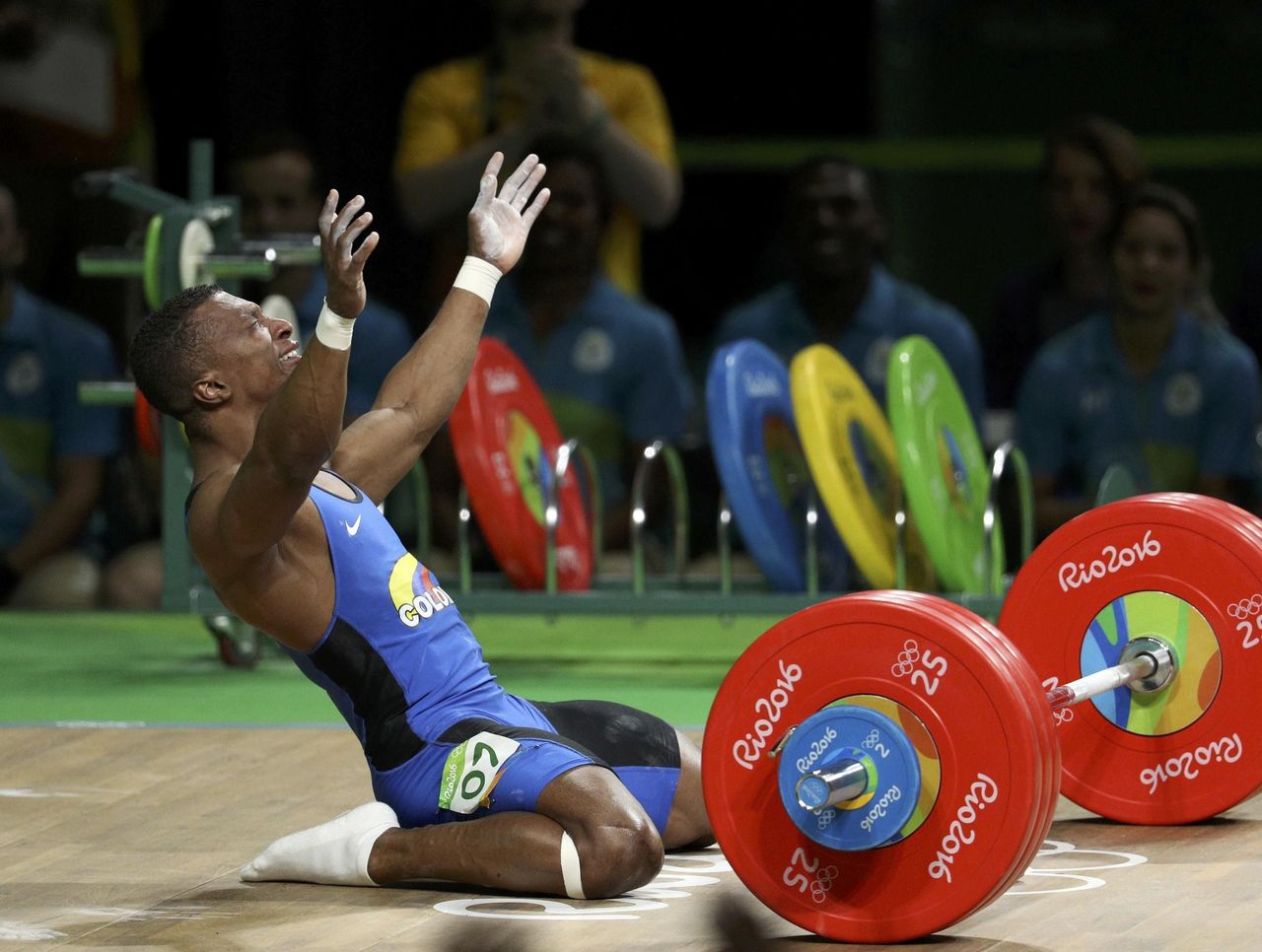 It proved to be an overwhelming experience for Figueroa, who teared up with elation on the podium: