Keep the money flowing: 3 deals contending teams should make
Patrick McDermott / National Hockey League / Getty
Presented by

There will be self-satisfaction experienced Monday afternoon when 30 NHL executive teams dangerously hopped up on caffeine close the phone lines and sit back in leather chairs.
In time, delight will live to be regret inside many of those war rooms, but for legitimate Stanley Cup contenders like the Washington Capitals, Los Angeles Kings, and Anaheim Ducks, inaction over the next several days might be the only thing they rue.
Related: 3 reasons why Staal to the Blackhawks makes sense
Here are three deals that could launch contenders over the top:
Weise to Washington
As is, the Capitals roster is operating in near-perfect harmony.
Washington's top six is dynamic, balanced, seemingly coated with kevlar, and is backed by youngsters of similar likeness. Its defense now runs eight-men deep and is healthier than it's been all year. And while the multi-use bottom-six functions quite effectively, why not add another component to the Swiss Army knife?
In theory, Dale Weise would be the depth added up front akin to Mike Weber on defense, but he can provide so much more than that. And at just a shade over $1 million, and speaking solely to contributions on the dollar, he might be the most valuable asset on the rental market.
There's no obvious place to slot Weise, but he can fill in on wing up and down the lower nine, providing energy and defensive contributions in a quality scheme (ahem, Trotz). And with career-best totals on the horizon, he's proven to be of value offensively.
Hamhuis to Los Angeles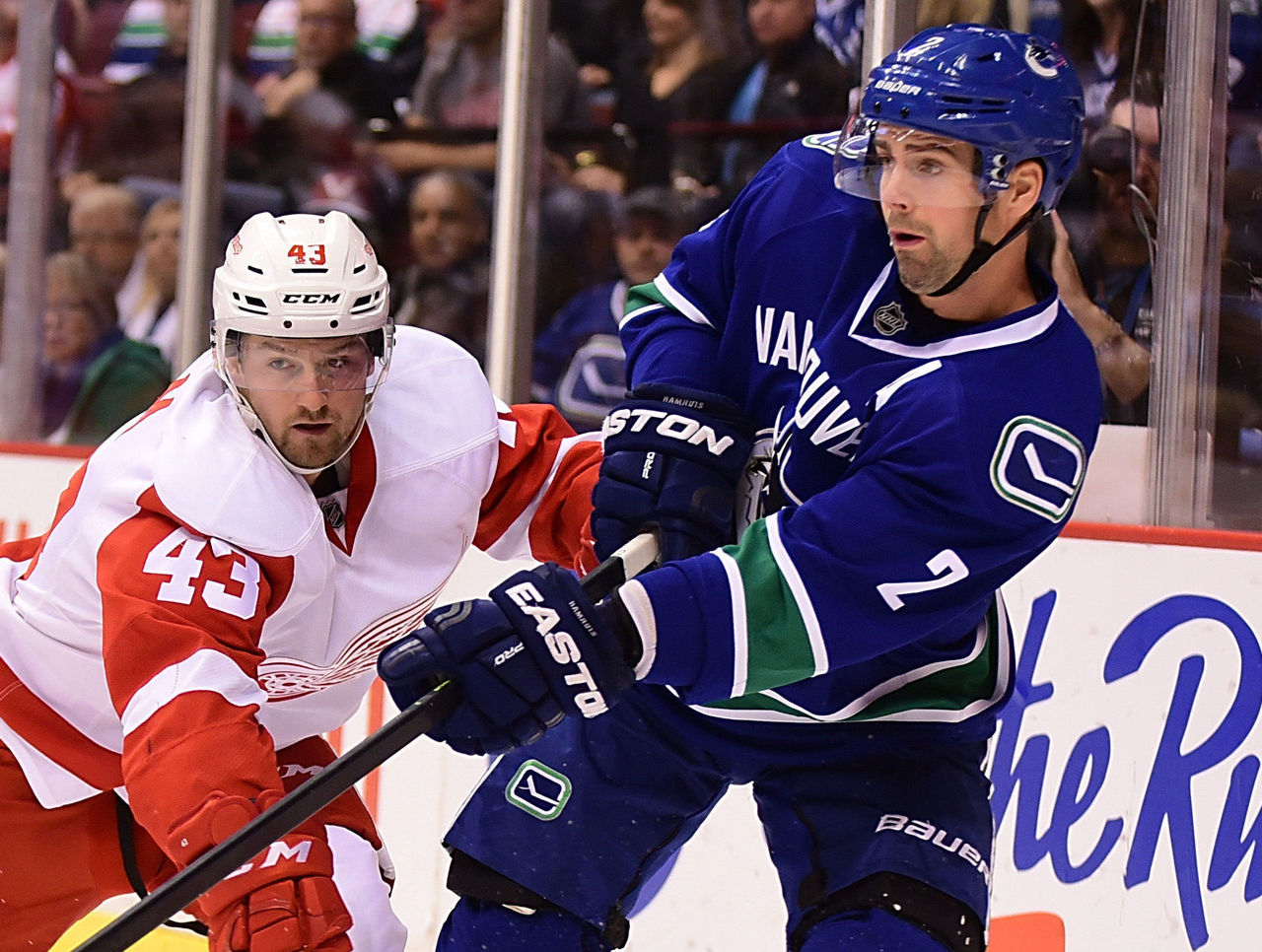 Los Angeles is still tilting the ice, repressing shots with the best of them. But despite their steadiness this season, and sheer dominance, frankly, on most nights, the Kings' defense is inadequate from the second pair down.
Alec Martinez-Luke Schenn is just not a Stanley Cup-winning second pair, but Alec Martinez-Dan Hamhuis might be.
Hamhuis is in the twilight of his career, and is amid a season interrupted by having his jaw jigsawed by an errant shot, but quiet effectiveness remains into his 12th season, and his high-level contributions represent a massive, massive upgrade on Schenn.
He'll need convincing, as Hamhuis owns both a no-trade clause and strong affinity for Vancouver. But the lure of a possible championship, a possibility made very real with himself in the fold, would be difficult to pass up.
Ladd to Anaheim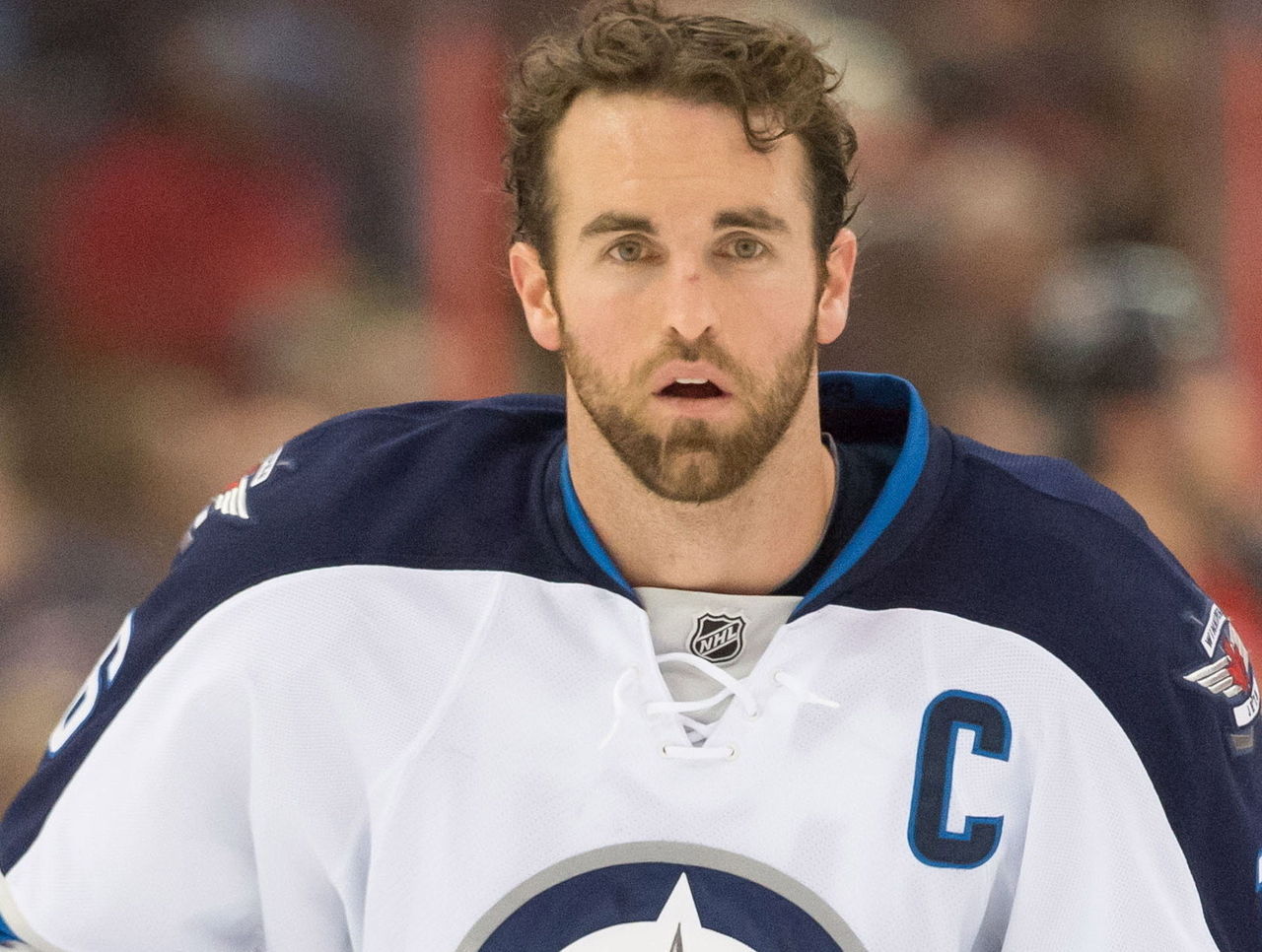 Andrew Ladd is a captain coming off career-best numbers and a Stanley Cup champion to boot. So we know the major players will attend his auction, but who has most to offer?
The path of least resistance points to Anaheim, which has ample cap room, a surplus of defensive prospects (or players as good as gold on the open market), and an obvious need.
Anaheim has filled the net in its ascent of the Pacific Division, but remain thin in terms of capable scoring wingers behind Corey Perry. Ladd, a big body with a nose for goal and a contributor at 200 feet, would thrive in the lockdown scheme that's turned around the Ducks' season.
What's more, his acquisition would keep him out of Chicago.
Comments
✕
Keep the money flowing: 3 deals contending teams should make
  Got something to say? Leave a comment below!