Alter: Parenteau and Boyes likely the next Maple Leafs to go
Jerome Miron-USA TODAY Sports
Presented by

TORONTO - Toronto Maple Leafs general manager Lou Lamoriello has been busy executing a long-standing plan to ship out veteran pieces for future considerations.
Captain Dion Phaneuf was traded two weeks ago to Ottawa for some bad contracts, prospect Tobias Lindberg, and a second-round draft pick. Shawn Matthias departed Sunday, Toronto netting a fourth-round selection. Roman Polak and Nick Spaling were traded Monday for two San Jose second-round picks and Raffi Torres' contract.
With the NHL trade deadline days away, the veteran players that are left can't help but think about their fate.
Waiting for the call
P.A. Parenteau is the most likely candidate to be traded. He scored his 15th goal last week - nearly doubling his total from last season, after which the Montreal Canadiens bought him out.
"I've been thinking about it a little bit obviously, I mean, I'd be lying if I said otherwise," Parenteau said. "It's part of the game. I've got a family and two kids and we love it in Toronto. Who knows what will happen? They haven't talked to me or said anything to me about what is going to happen. I'm taking it game by game."
Parenteau's preference would be to stay in Toronto. Recruited by head coach Mike Babcock after the two first met at Anaheim Ducks training camp, Parenteau has been buoyed by the confidence his coach has shown in him.
"When your coach leaves you out there, you want to be a difference-maker and that's what I'm trying to be," Parenteau said. "I've got the confidence of Babs. He wants me out there and it really helps my game. I (feel) as good as I have ever felt in this league."
Related: Parenteau would consider re-signing with Maple Leafs even if he's traded
Parenteau has a cap hit of $1.5 million and could likely net the Leafs another second-round draft pick, or even a late first-rounder.
Drowning in money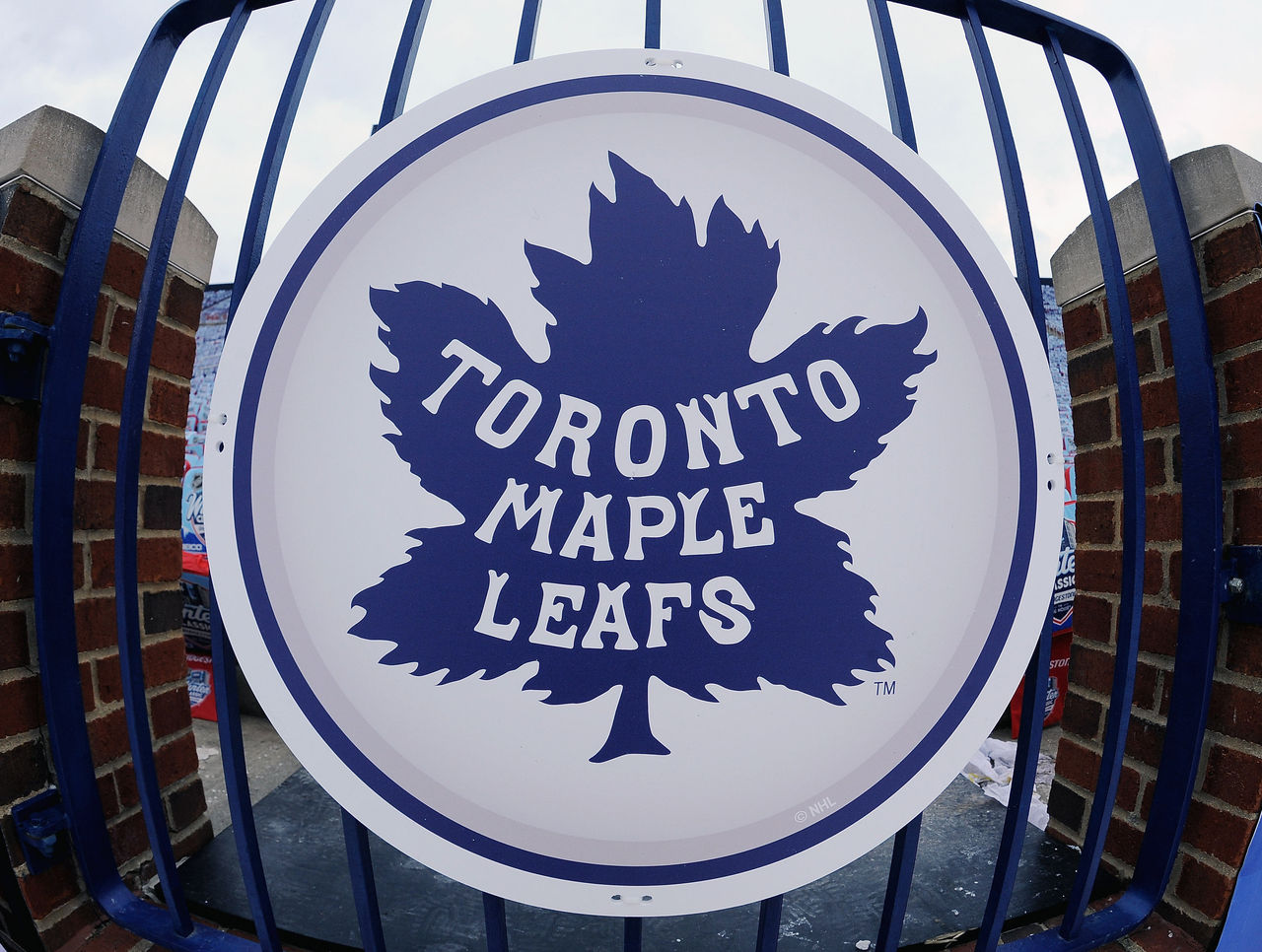 The Maple Leafs have a very important tool that allows them to be crafty when it comes to collecting assets - money.
In 2009, the Maple Leafs made the first-ever trade that involved taking on a contract in order to net a draft pick. Toronto acquired the contracts of goaltender Olaf Kolzig and defenseman Jamie Heward - who were both injured at the time - at the trade deadline in exchange for a fourth-round draft choice from Tampa Bay. The Maple Leafs had the resources to pay out the remainder of Kolzig and Heward's contracts, and they also had the cap space, allowing them to acquire the draft pick.
Toronto likely wouldn't have secured two second-round draft picks in Monday's trade with San Jose without taking on Torres' contract. The Maple Leafs, with ample cap space heading into the deadline, could use their seemingly endless resources to take on another bad contract as a means to accumulate more assets.
Players like Bryan Bickell come to mind. The forward, who will turn 30 in March, carries a cap hit of $4 million and is currently in the AHL. Chicago could trade him to Toronto - along with a draft pick - in order to alleviate its cap issues and make a big splash come Feb. 29.
Deadline veteran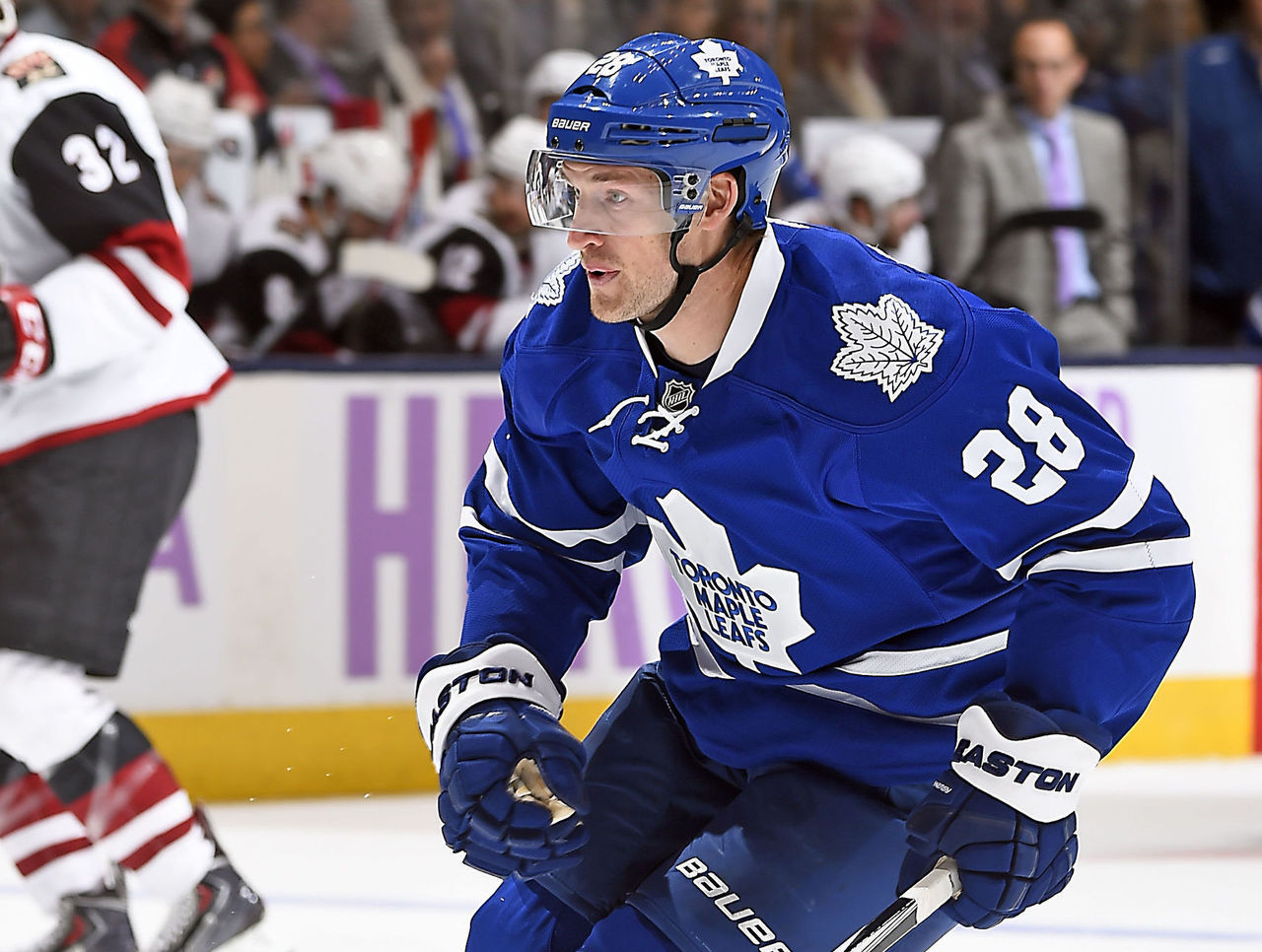 Brad Boyes is no stranger to the NHL's trade deadline. From the time he was drafted by the Maple Leafs, he's been moved several times in February and March.
After struggling to consistently crack Babcock's lineup, Boyes has become an everyday forward given Toronto's current roster. To his credit, he's quietly riding a season-high five-game point streak, which could increase interest in his services.
"The other times, it's outside noise," Boyes said about trade speculation. "Now, with the amount of media that is here, you are kind of at the center of it. That part is different. Also the fact that this where I'm from and this is my home."
Boyes signed with Toronto after inking a tryout deal before training camp. He won a spot, and is on a movable one-year, $700,000 deal.
Comments
✕
Alter: Parenteau and Boyes likely the next Maple Leafs to go
  Got something to say? Leave a comment below!