3 defining moments in Jaromir Jagr's career
Presented by

Jaromir Jagr's distinguished career has been defined by both durability and excellence on the offensive end.
The 43-year-old Florida Panthers forward continues to climb up the all-time goals and points lists, cementing his legacy as one of the greatest forwards in hockey history.
He's won a slew of individual and team honors including the Hart Trophy, the Art Ross Trophy - five times - and multiple gold medals with the Czech Republic on the international stage.
Here are three moments that define the living legend's remarkable NHL tenure.
Highest-scoring European player in NHL history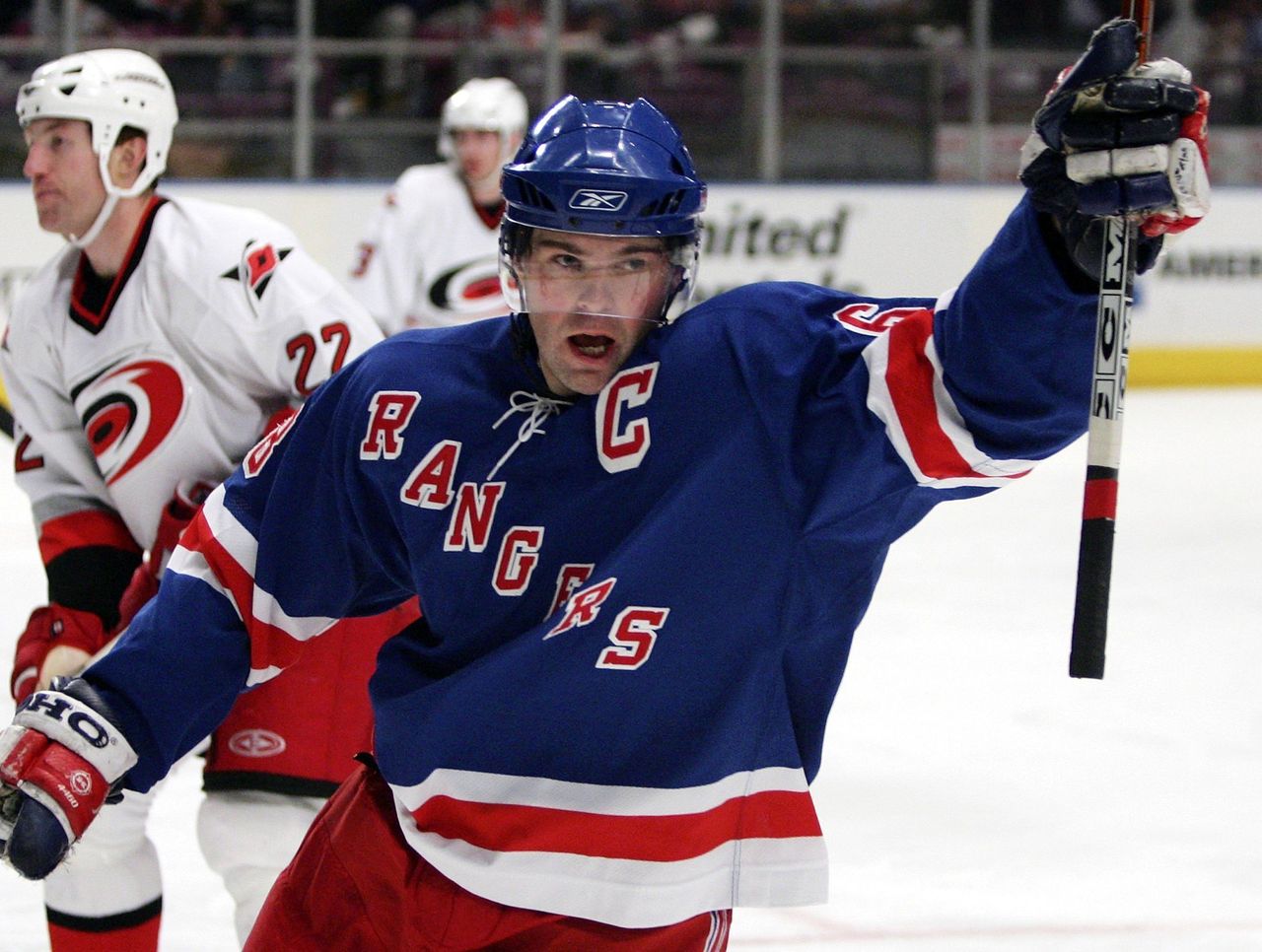 Jagr reached a pair of major milestones in a 48-hour span back in Nov. 2006, becoming the highest-scoring European-born player with a pair of goals for the New York Rangers in a shutout win over the Carolina Hurricanes, two nights after becoming the 16th player to score 600 goals.
Jagr passed Hall of Famer Jari Kurri.
"It's huge," Jagr said at the time. "Jari Kurri was a guy everybody looked up to from Europe. He was our idol."
Teemu Selanne also passed Kurri before retiring, but Jagr is now fourth on the NHL's all-time list - 53 goals ahead of Selanne - and still going.
Oldest NHL player to record a hat trick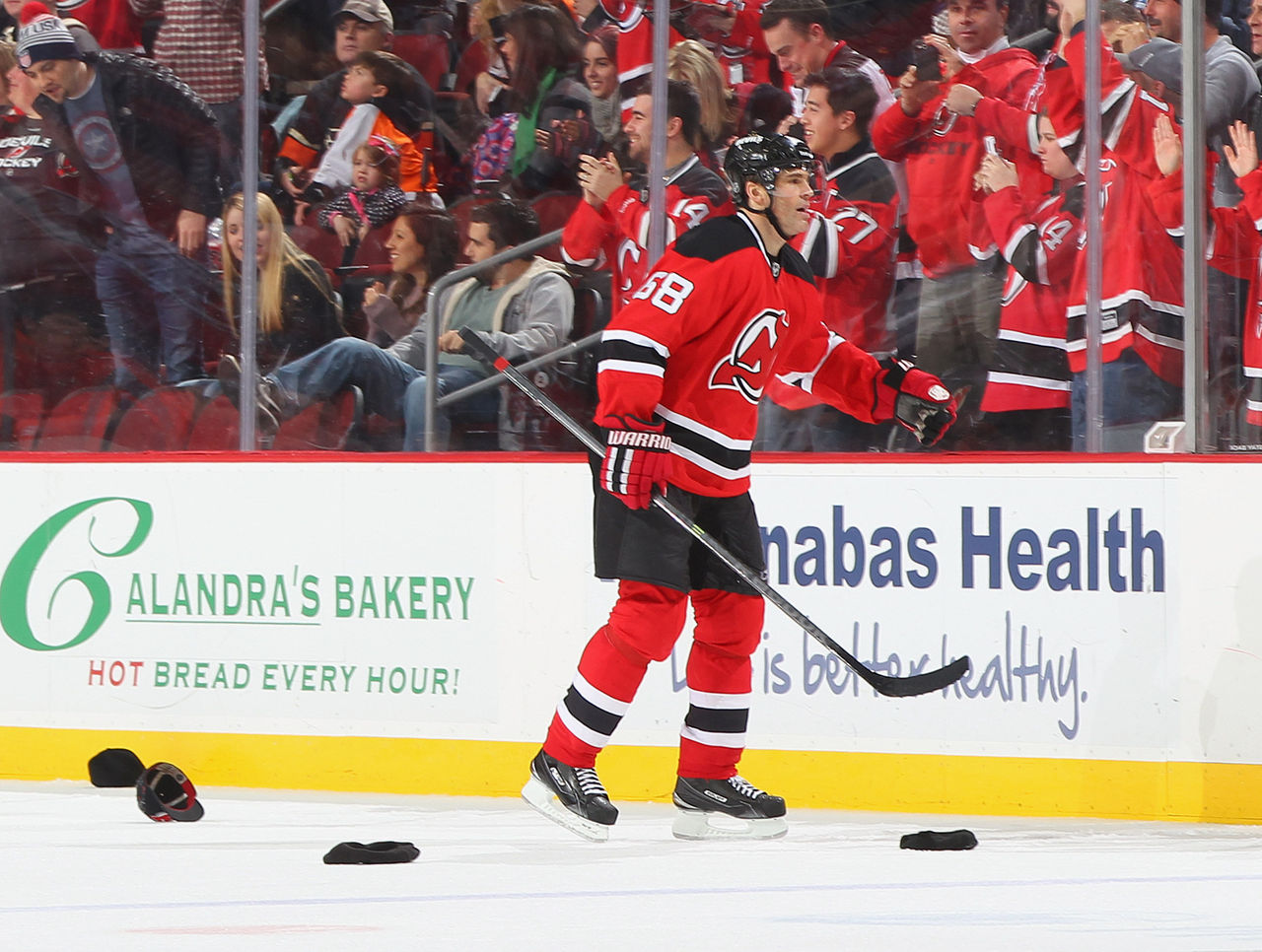 Jagr's career should be celebrated for its length, but it's not just sticking around for so long that's made him great. It's the fact that he's still scoring at an age well past the point when most players call it a career.
He demonstrated that on Jan. 3, 2015, becoming the oldest NHL player to record a hat trick as the New Jersey Devils earned a win over the Philadelphia Flyers.
Jagr achieved the feat at 42 years and 322 days old, breaking the record held by Gordie Howe, who did so at 41 years and 217 days old.
Back-to-back Stanley Cup championships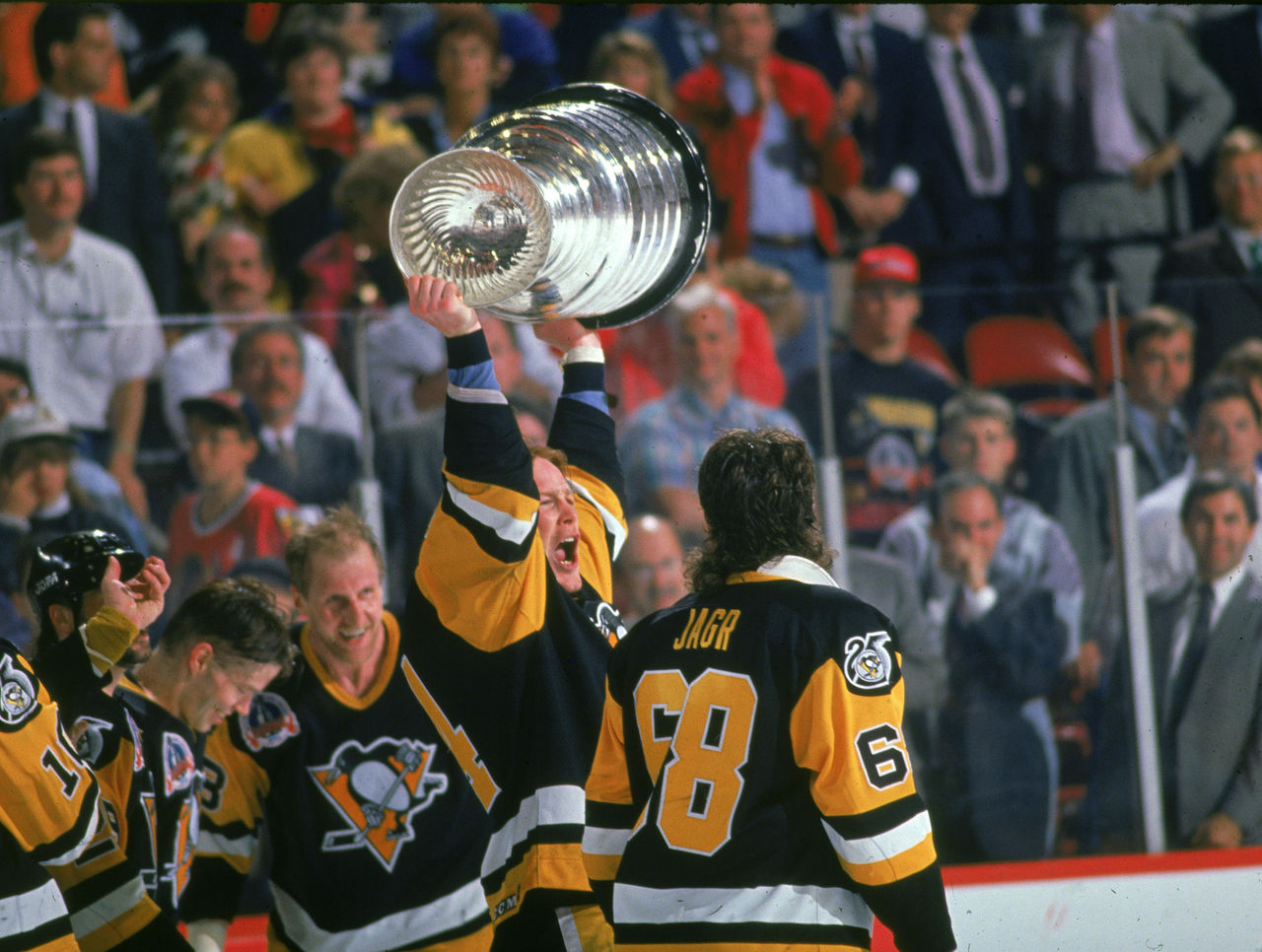 Jagr was fortunate enough to win the Cup in both of his first two seasons, but he wasn't just a passenger.
As a 19-year-old rookie, he notched three goals and 10 assists in 24 playoff games as the Pittsburgh Penguins won their first championship in 1991.
He followed that up by scoring 11 playoff goals - including one of the most impressive postseasons markers of all time - and chipping in 13 assists as the Penguins defended their title with another Stanley Cup victory in 1992.
Jagr made it back to the Cup Final in 2013 as a member of the Boston Bruins, but he hasn't won a championship or matched his 24-point playoff performance of 1992 in any of his postseason appearances since winning consecutive championships in his first two campaigns.
Comments
✕
3 defining moments in Jaromir Jagr's career
  Got something to say? Leave a comment below!