NHL Power Rankings: Capitals leap into 1st in New Year's resolutions edition
Geoff Burke-USA TODAY Sports
Presented by

Remember: NHL teams are exactly like us. They've got goals for the new year.
1. Washington Capitals ▲
(Last Week: 2)
To win a Stanley Cup is every team's New Year's resolution, but it takes on a bit more significance with this Capitals team. It seems like a good bet to go where no Washington team has gone before.
2. Dallas Stars ▼
(Last Week: 1)
Points can't be left on the table in the West. Dallas must figure out how to beat inferior competition.
3. Los Angeles Kings ▲
(Last Week: 4)
Sign Anze Kopitar already.
4. St. Louis Blues ▼
(Last Week: 3)
It shouldn't be this way for a team that's won 155 games since 2013, but St. Louis must get past the first round, or Ken Hitchcock's done.
5. Florida Panthers ▲
(Last Week: 11)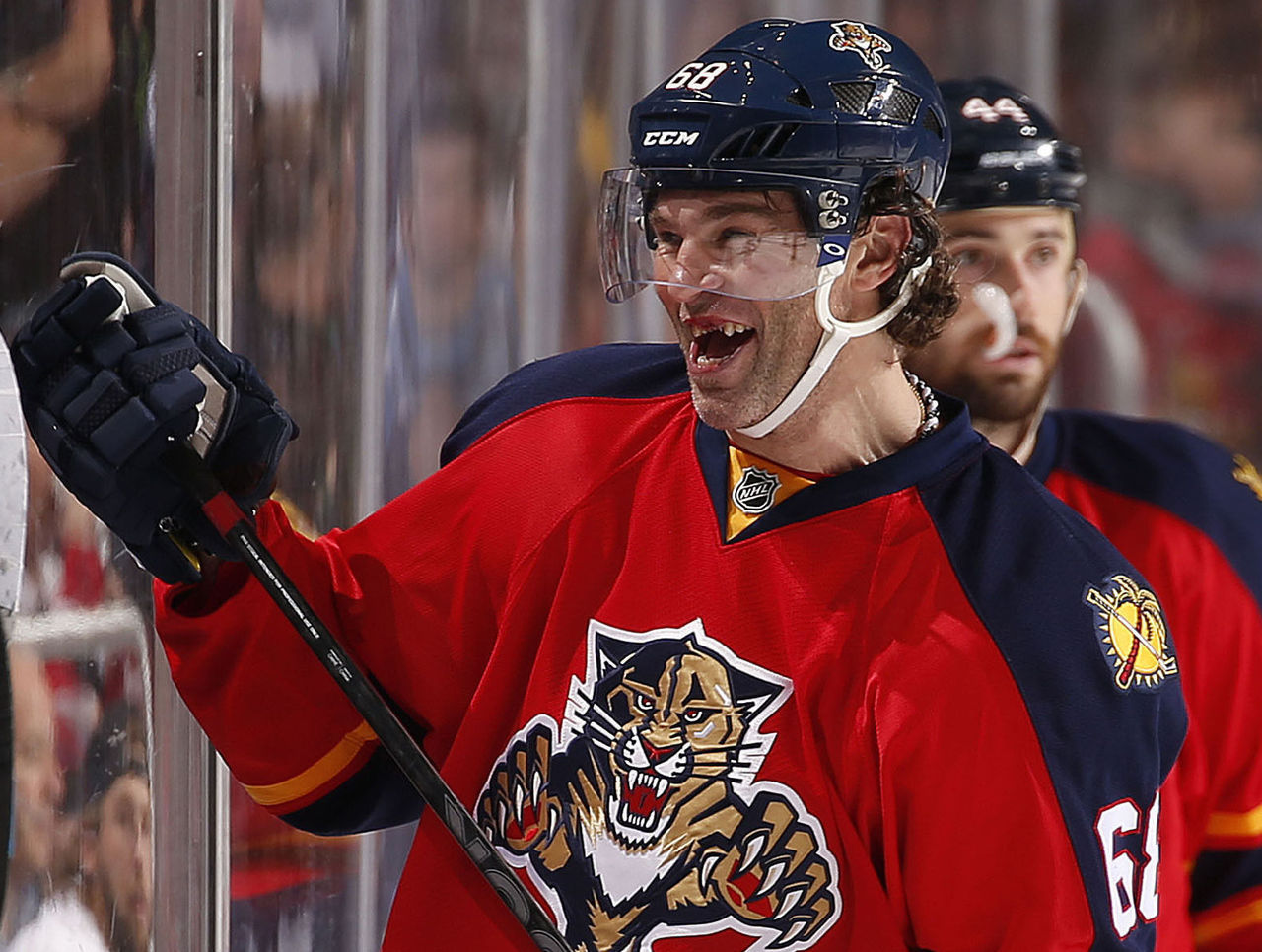 Keep doing what you're doing, Florida. You look radiant.
6. Minnesota Wild ▼
(Last Week: 5)
Sign Matt Dumba to a blue line that will have four defensemen at cap hits of $4-million-plus next season.
7. Chicago Blackhawks ▼
(Last Week: 6)
Say goodbye to Bryan Bickell and his $3.269-million cap hit.
8. New York Islanders ▼
(Last Week: 7)
Sign Kyle Okposo. Or trade him. Pick a lane.
9. Boston Bruins ▼
(Last Week: 8)
Keep David Krejci healthy. Somehow.
10. Nashville Predators
(Last Week: 10)
Give Pekka Rinne a rest every now and then. He's not a machine.
11. Detroit Red Wings ▼
(Last Week: 9)
Continue to be patient, because, let's face it, that can be difficult to do sometimes. Tomas Jurco and Anthony Mantha will join Dylan Larkin soon enough.
12. New York Rangers
(Last Week: 12)
Make the Derek Stepan and Dan Girardi contracts to stop looking so horrific.
13. Tampa Bay Lightning ▲
(Last Week: 14)
This one's obvious: Sign Steven Stamkos, no matter the cost.
14. Montreal Canadiens ▲
(Last Week: 15)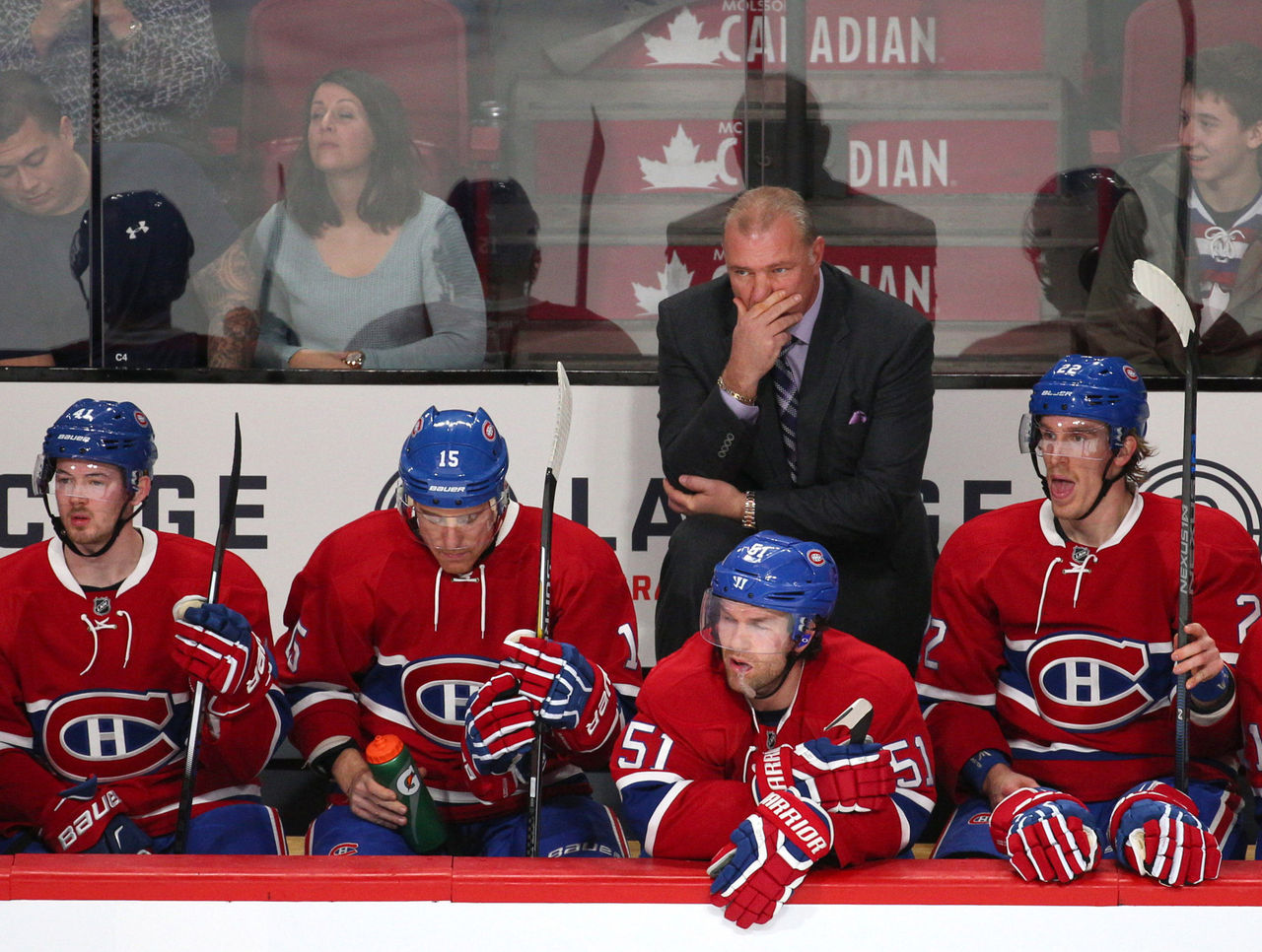 The Canadiens have to figure out a way to ensure Carey Price is never hurt again. And are you sure, Montreal, that Michel Therrien's the one? Think about it.
15. Ottawa Senators ▼
(Last Week: 13)
Lock up Mike Hoffman. And make a splash in free agency.
16. Colorado Avalanche
(Last Week: 16)
Get Nathan MacKinnon's autograph on an eight-year contract.
17. San Jose Sharks
(Last Week: 17)
Begin planning for life post-Joe Thornton and Patrick Marleau. It may not seem possible, but the day's coming.
18. New Jersey Devils
(Last Week: 18)
Find goals, same as every other year, because Lee Stempniak - God love him - shouldn't be playing more than 19 minutes a night.
19. Anaheim Ducks ▲
(Last Week: 21)
This one's going to be tough, but that doesn't mean the Ducks shouldn't try. They've got to go back in time and not sign Ryan Kesler to that nightmare extension.
20. Calgary Flames ▼
(Last Week: 19)
Find a goalie.
21. Pittsburgh Penguins ▲
(Last Week: 22)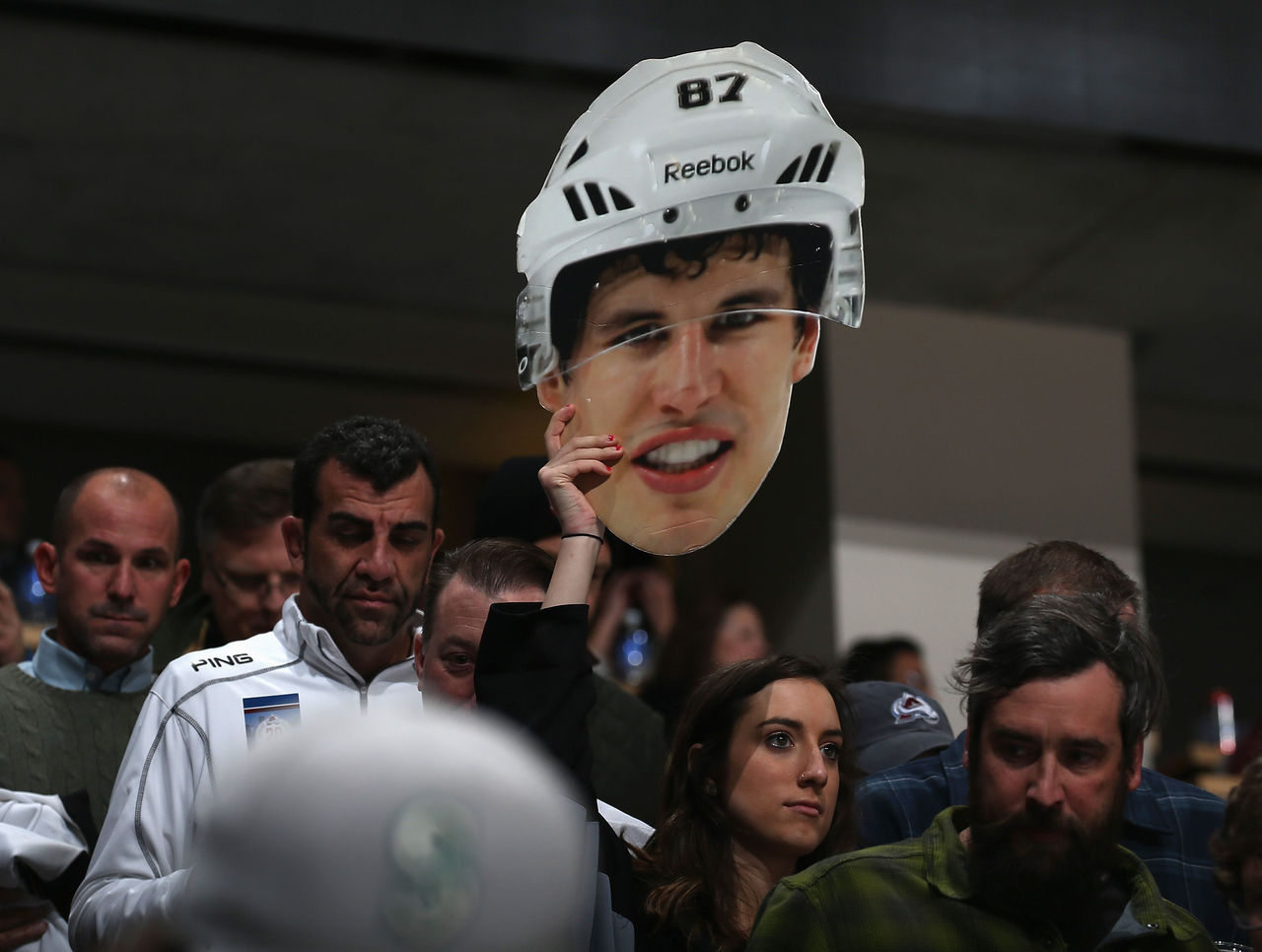 It's one thing to panic, and it's another to figure out what's wrong with Sidney Crosby, because he's never not been a better than point-per-game player.
22. Arizona Coyotes ▲
(Last Week: 24)
Shane Doan can stay, sure, but he's got to take a significant pay cut. And someone ought to tell Anthony Duclair to shoot the puck. At least once a game.
23. Philadelphia Flyers ▼
(Last Week: 20)
Jakub Voracek's shooting 3.9 percent. The Flyers have to go to church. Every Sunday. Maybe twice a week.
24. Carolina Hurricanes ▲
(Last Week: 25)
Trade Eric Staal. Maybe Jordan, too. It's time to move on. It's never too late - the Hurricanes can still find happiness.
25. Winnipeg Jets ▲
(Last Week: 29)
Dustin Byfuglien will be 31 in late March. The Jets can't afford to sign him long term. Acceptance is the key.
26. Buffalo Sabres
(Last Week: 26)
Evander Kane, Matt Moulson, Tyler Ennis, and Brian Gionta account for $19.1 million against the cap next season. That's insane. That can't continue.
27. Toronto Maple Leafs
(Last Week: 27)
Keep losing, and snag a lottery pick. To ensure that happens, Toronto must trade James Reimer and ride Jonathan Bernier.
28. Vancouver Canucks
(Last Week: 28)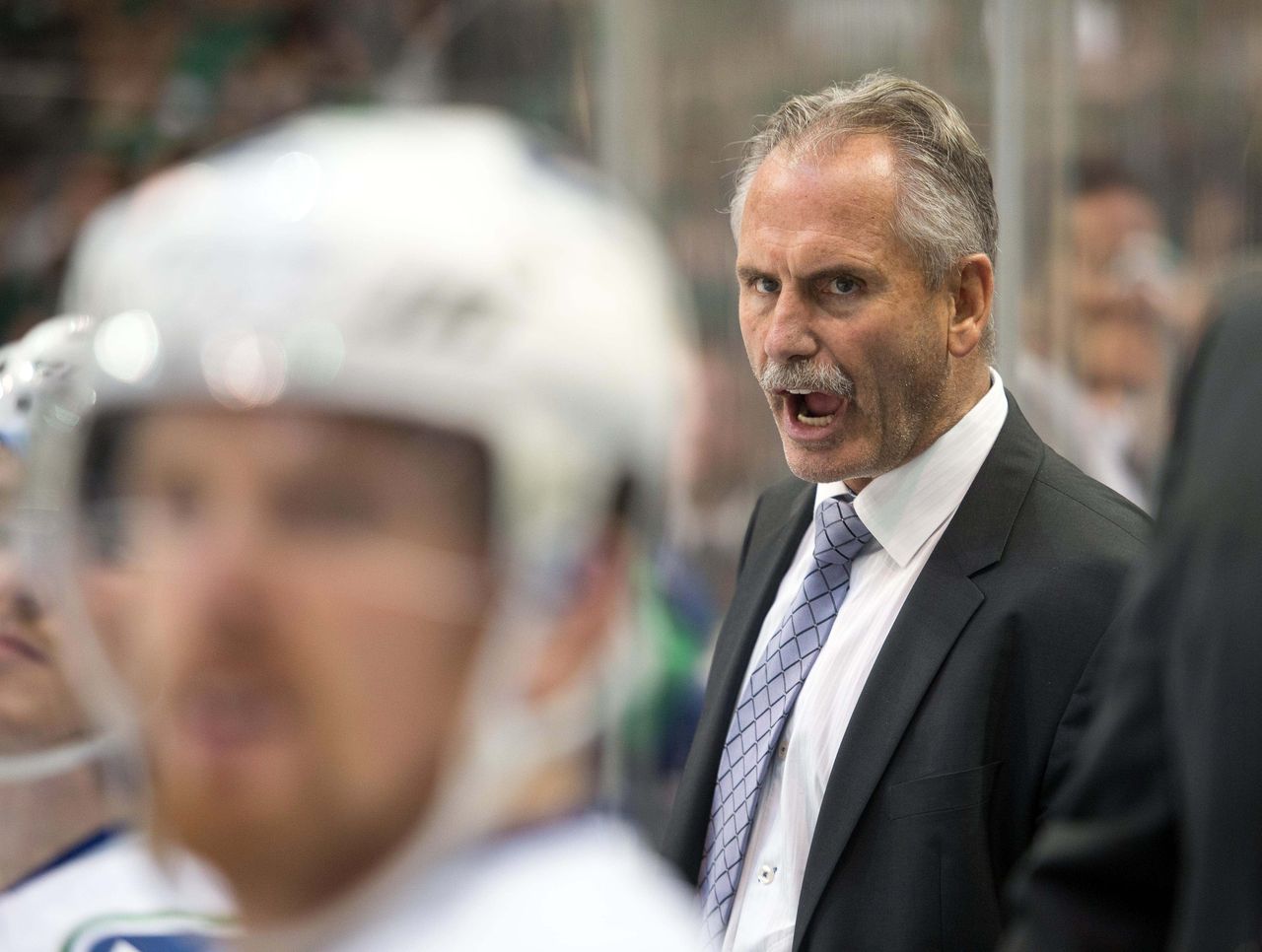 Tear it down. All of it. Accept that the Sedins will never win a Stanley Cup, as difficult as that may be.
29. Edmonton Oilers ▼
(Last Week: 23)
Don't draft No. 1 overall. Enough.
30. Columbus Blue Jackets
(Last Week: 30)
Trade Ryan Johansen. At this point, why not?
Comments
✕
NHL Power Rankings: Capitals leap into 1st in New Year's resolutions edition
  Got something to say? Leave a comment below!