The NHL's 4 most disappointing players this season
Charles LeClaire / USA TODAY Sports
With NHL teams having played anywhere from 16 to 20 games through Tuesday, there's enough of a sample size from which to argue that certain players are off to terribly disappointing starts.
Here's a look at four of the most notable names.
Penguins F Sidney Crosby
After failing to record a point in his 18th game of the season Tuesday, Sidney Crosby remains stuck on a single-digit point total (two goals, seven assists), slotting him behind no fewer than 154 players in the NHL's scoring race.
On top of that, the Pittsburgh Penguins superstar center has produced in spurts, with three multi-point outings to date, meaning he's been held off the score sheet altogether in 13 games.
Sure, it's still early(ish), but the lack of output is especially baffling when you consider that Crosby entered the season as the league's top scorer, having averaged a league-high 1.09 points per game in 2014-15. For his career, he's averaging 0.47 goals and 0.87 assists per game, putting his current pace a full 0.84 points per game off his usual pace.
While his shooting percentage is down a full 10 percent from his career mark - allowing for a measure of bad luck to account for the funk - his shot rate is also down, giving him fewer chances to snap out of it.
Still, this is Crosby we're talking about here, and there's every reason to believe he'll get going soon. Having said that, he'll need to average 1.31 points per game through the remaining 64 contests in order to match last season's 84 points.
Bruins G Tuukka Rask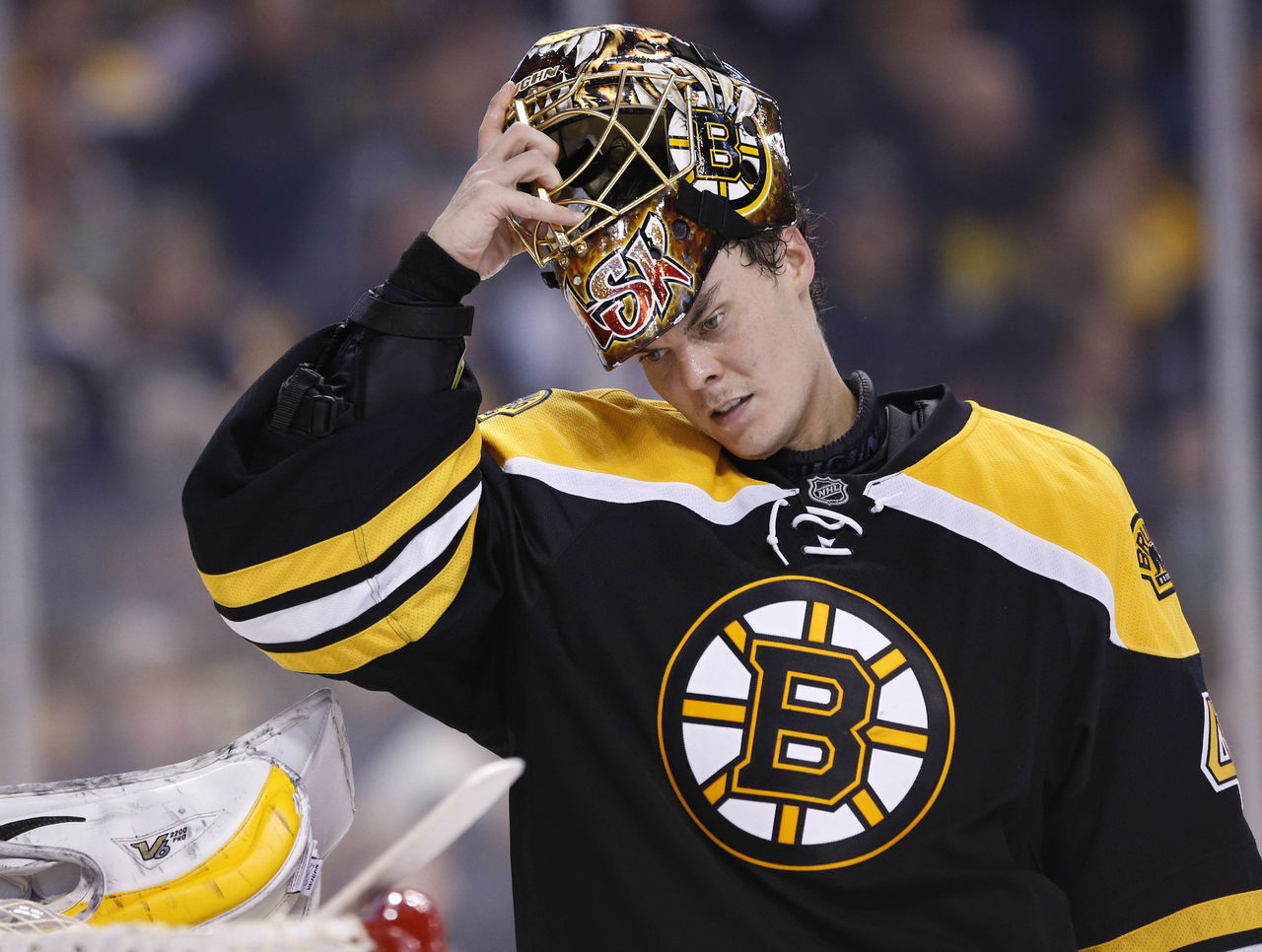 Following a 5-4 loss to San Jose, Tuukka Rask's save percentage dropped to a disastrous .890 - a severe drop-off from his career mark of .925.
He's also posted a losing record of 5-7-1, and has been outplayed by Jonas Gustavsson, who has gone 3-1-0 with a save percentage of .912.
The Boston Bruins are lending their goalies plenty of support offensively, ranking third in the NHL with 3.29 goals per game while converting on a league-high 35.2 percent of their power-play opportunities. It's in their own end that things have fallen off the rails, as they're allowing a 26th-ranked 3.18 goals against per game, with a penalty kill that sits dead last in the NHL.
Rask has to miss the likes of Johnny Boychuk, Dougie Hamilton, and Matt Bartkowski - all of whom have left town over the past 13 months. The failure to adequately replace that trio certainly can't be overlooked when assessing his performance to date.
The blue line is a big problem, and Rask's numbers are taking an even bigger hit. Milk crates beware.
Flyers F Jakub Voracek, Ducks F Ryan Getzlaf
For the sake of convenience, let's lump Jakub Voracek and Ryan Getzlaf together, if only based on the absurd fact that 322 players have scored more goals than each of these forwards, who sit on one apiece.
Getzlaf gets the edge on the disappointment spectrum by firing only 34 shots in 15 games, while Voracek is at least putting the puck on net with great frequency, averaging 3.4 shots per game for a total of 62 in 18 games.
In fairness, both players were expected to finish with somewhere between 20 and 25 goals, and with a little puck luck (meaning a return to normal shooting percentages) there's still time to go on a nice little run.
Compounding things, however, is a lack of helpers. Voracek, who recorded a career-high 59 assists last season, is on pace for only 36, while Getzlaf is set to finish with 31 after hitting 45 in 77 games a year ago.
Add it all up, and this seemingly prolific pair just isn't getting it done in the early going.
Comments
✕
The NHL's 4 most disappointing players this season
  Got something to say? Leave a comment below!