Thoughts on Thoughts: Crosby's pressure, Kessel's comfort, Kesler-like contracts
Christian Petersen / Getty Images Sport / Getty
Thoughts on Thoughts is a feature that looks at Elliotte Friedman's terrific weekly post, "30 Thoughts." Justin Bourne selects his five favorite tidbits, and elaborates.
Elliotte Friedman's 30 Thoughts: Reeling Blue Jackets look for answers
15. Anyway, the look on Crosby's face reminded me of Jonathan Toews when it seemed like Chicago was going to melt down against Detroit in the 2013 playoffs. Brent Seabrook went to calm him down in the penalty box and things cooled as Chicago righted itself and stole the series.
When Crosby was younger, Pittsburgh had the Colby Armstrongs, the Hal Gills, the Bill Guerins and the Max Talbots around to break the pressure or make him laugh. I understand Pascal Dupuis still plays a key role, but he's injured. The roster is younger now, so they're probably more intimidated than anything.
Struggling sucks, especially for a perfectionist like him, but there has to be someone who can ease that pressure. There's no reason we can't be looking back at this in April as he charges up the Art Ross race, laughing at how we worried about this.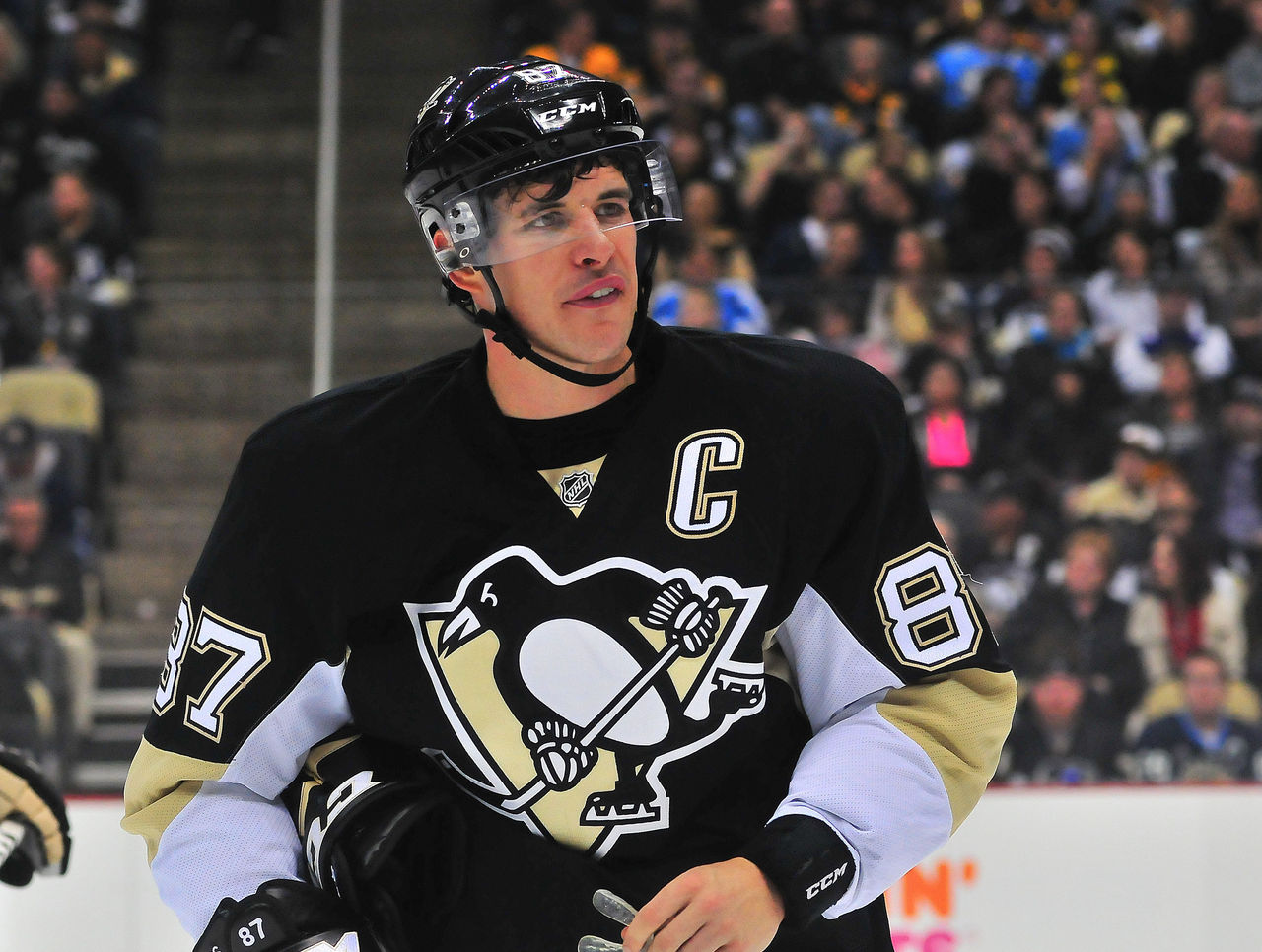 Finding a way to lighten the mood is going to be difficult for Crosby, and I agree with Elliotte here - this could be important for both Sid and the team as a whole. So much of how he's going affects the dynamic of the group, particularly now that he's no longer "The Kid," and is clearly a Hall of Famer in waiting. I imagine most younger guys are sneaking glances of him in the room constantly - act like Sid, and you know you're falling in line.
Crosby is a serious sort about the game, and that's a strength as a young kid stepping into the league ready to establish himself. But now that everyone is taking their cues from him and the snowball is rolling down the wrong side of the hill, that seriousness can translate into a tense environment ripe for the development of stick squeeze-itis.
Anytime you put a group of stars together they can be devastating (the Blue Jays!), or dreadful (Russia's Olympic teams!) when they step out of the gate. But further down the track, this Pittsburgh team should be able to find itself, lighten up, and become a force. They're 2-3-0 while averaging 1.8 goals per game, including a grand total of zero on the power play. That ain't the Penguins. Once they get some good vibes going, they should prove their October was just a powerful locomotive slowly chugging up to max speed.
16. One coach on the Crosby/Kessel pairing: "It's early. But Kessel's game is transition, or moving away from the puck to find space for an open shot. Crosby likes to play tight to his teammates, set up that 10-foot pass for a goal. Their games are not compatible, yet."
The bigger issue may be that Crosby and Kessel both prefer their way. Will they say, "How can we help each other?" or will they say, "I need you to change to mesh with me?" The answer determines if they can work it out.
I've been saying something similar about their styles from the moment the trade was made. Crosby and Kessel are both amazing and will find a way to work together, and will get their points if they stay together. But I don't think either guy is suited to maximize the other guy's best assets. Phil is a rush scorer at his core - I'm fairly convinced Randy Carlyle started him in the defensive zone a lot to maximize his rush chances - and Sid is great at extending O-zone time with his tenacity, vision and skill.
Both guys should be set up with linemates that thrive in a similar fashion.
I'd like to see Phil play with neither Crosby or Malkin at the start of most games, and see how often the Pens find themselves with the need to load up lines in desperation minutes. I'm guessing not all that often. Kessel, like Rick Nash, doesn't need anyone spectacular on his line to create chances for himself. If the Penguins have three lines with an offensive dynamo, at some point somebody is getting favorable matchups, and Pitt has enough depth up front to avoid giving any of the three a pair of anchors. Sprinkle in Chris Kunitz, Patric Hornqvist, David Perron, Pascal Dupuis (soon), Sergei Plotnikov, Beau Bennett, and Daniel Sprong as you see fit, and you can compile three pretty good lines.
17. Pretty interesting stuff from former Toronto coach Peter Horachek on building a relationship with Kessel.
"Because he is such a quiet player, it takes coaches a really long time to get to know him. And the reason why is that he doesn't trust very easily. There has to be an opportunity for a coach to spend time … with him over a whole season to get him to trust you."
He added you have to be really careful when calling out Kessel in front of the team. Sometimes you can't avoid it, but "for the most part I think he responds best when it's one on one with you, so it's best to bring him into your office to talk."
The good news for the Penguins is a couple of people compared him to Jeff Carter, who found a great spot as secondary fit in Los Angeles. If that is Kessel's future, Pittsburgh will gladly take it.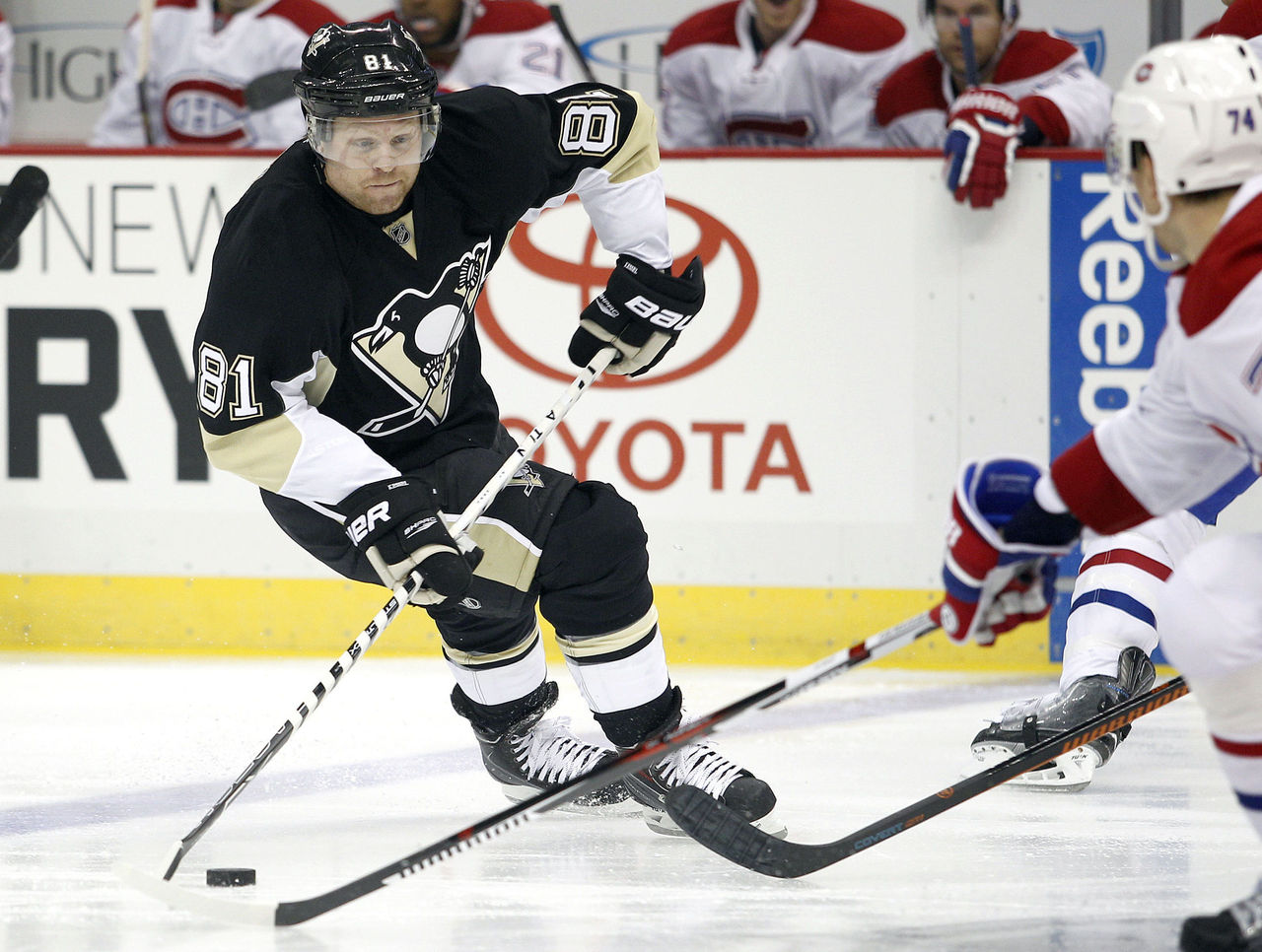 Ahhh, the modern hockey player. Back in the day a soft player would get called out in front of the team mercilessly until he either hardened, or buckled entirely. (Not that that was a good thing, just sayin' - times have changed.)
I don't necessarily think it matters if Phil trusts his coaches or not, I just think he needs to be comfortable. And, I think the pressure of playing with Crosby, the pressure to put up big numbers and for once, the pressure to win, has added up to a lot for Phil. It'd be a lot for anyone. But as I said earlier: Winning cures all and gets the good vibes going. Once he settles in, he's going to be just fine - whether he trusts his coach or not.
20. It always helps when you have an impenetrable force in net, but Ottawa, the Rangers and Pittsburgh all praised Montreal's structure in front of Carey Price.
"They do a great job of angling you to where you don't want to go," one opponent said. "Much improved. Very disciplined." Another added that, in a league where "bang it off the boards" gets your mouth washed out with soap, the Canadiens aren't afraid to do it. "Their philosophy is, 'Spend as little time as possible in your own zone.'" One of their advantages is their speed, so they'll take a chance with the footrace if the pass isn't there."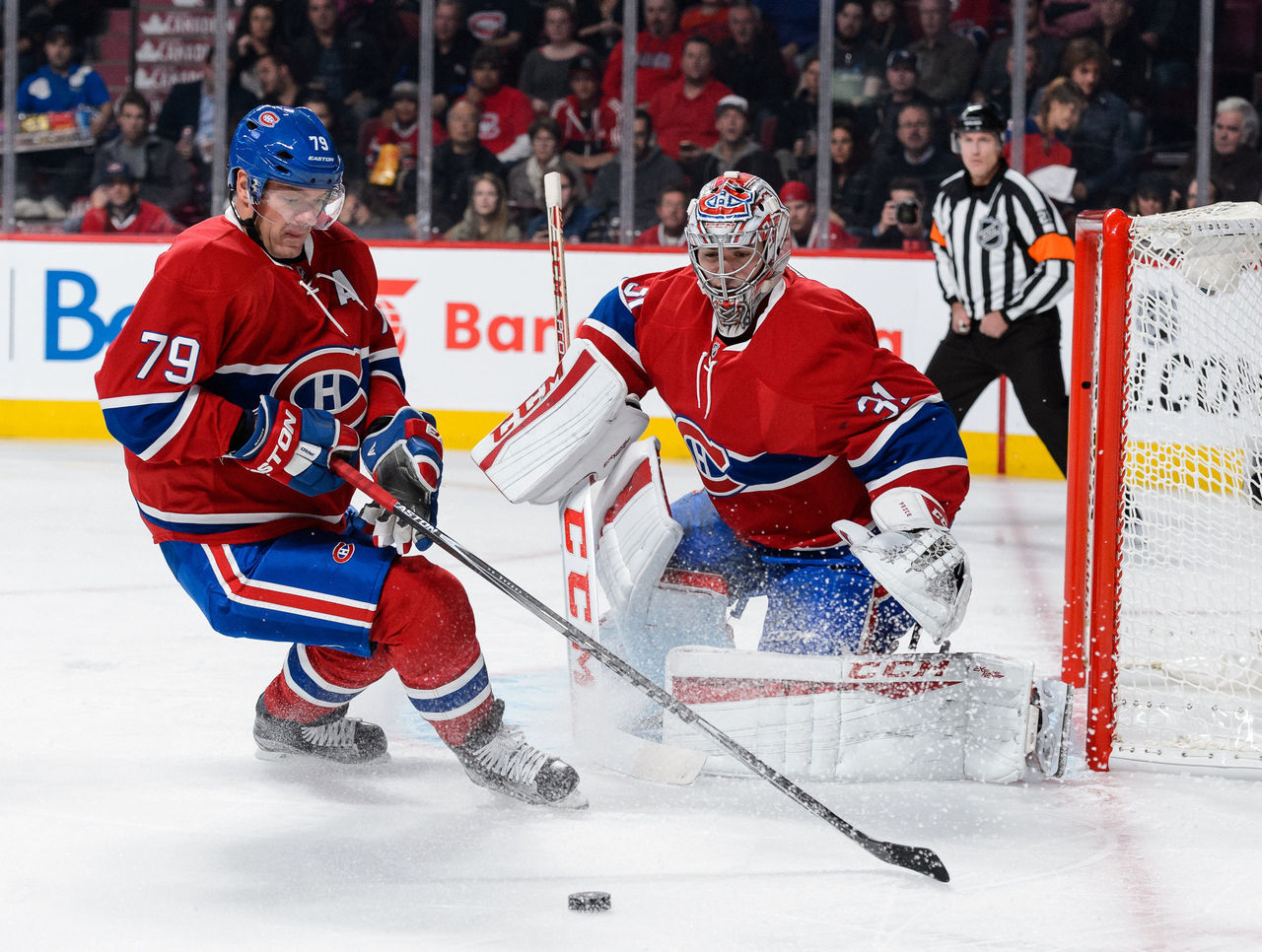 I'm a little obsessed with how important coaching to your roster's strengths is, as opposed to wasting energy trying to bang your square roster into a round system. There's a growing understanding among fans that it's important to hang on to the puck when you can, which is a change from the dump-and chase eras (basically all the previous ones). And that's fair. But if Montreal truly is a speedy group, "bang it off the boards" is an easy, reliable out, and it puts the puck somewhere recoverable when the forwards know where it's going and have the wheels to get to it.
When teams have positive possession numbers, you see people call them a "good possession team." That makes sense on its face, but those numbers just show they get more shot attempts than their opponents, however they go about it. The Kings and Sharks, when they were possession monsters in recent years past, dumped the puck a crazy amount, far more than most teams. But they were also built to get it back, which meant they were in the zone without hassle, and they got their shot attempts by excelling at recoveries.
From an article I co-wrote on the Kings 2013-14 squad (using data from Corey Sznajder's All Three Zones Project):
The Kings excelled at entering the zone, which is made evident by their 0.51 shots per zone entry attempt - that number was second best in the league behind only the San Jose Sharks. The Kings were also the third best team at generating shots on controlled entries, behind only the Sharks and the New York Rangers.

A partial cause of that? They only carried it in when there was room, as they loved to dump the puck. They were in the bottom five in "entries with control," which was just fine because they were the second-best team at generating shots off dump-ins. (Have rumors of the death of dump and chase been greatly exaggerated?)
Yes, don't give it away if you don't have to. Make a direct pass if you have it. But if you know your team has a particular skill set, it's OK to play into that, too. Even if it involves momentarily giving up possession.
23. Another contract question: How does Ryan Kesler's six-year, $41.25-million extension affect David Backes and Andrew Ladd?
Kesler is 32 in August, Backes 32 in May, Ladd 30 in December. The other two actually outscore Kesler on a points-per-game basis, but I could see the Blues and Jets resisting this idea.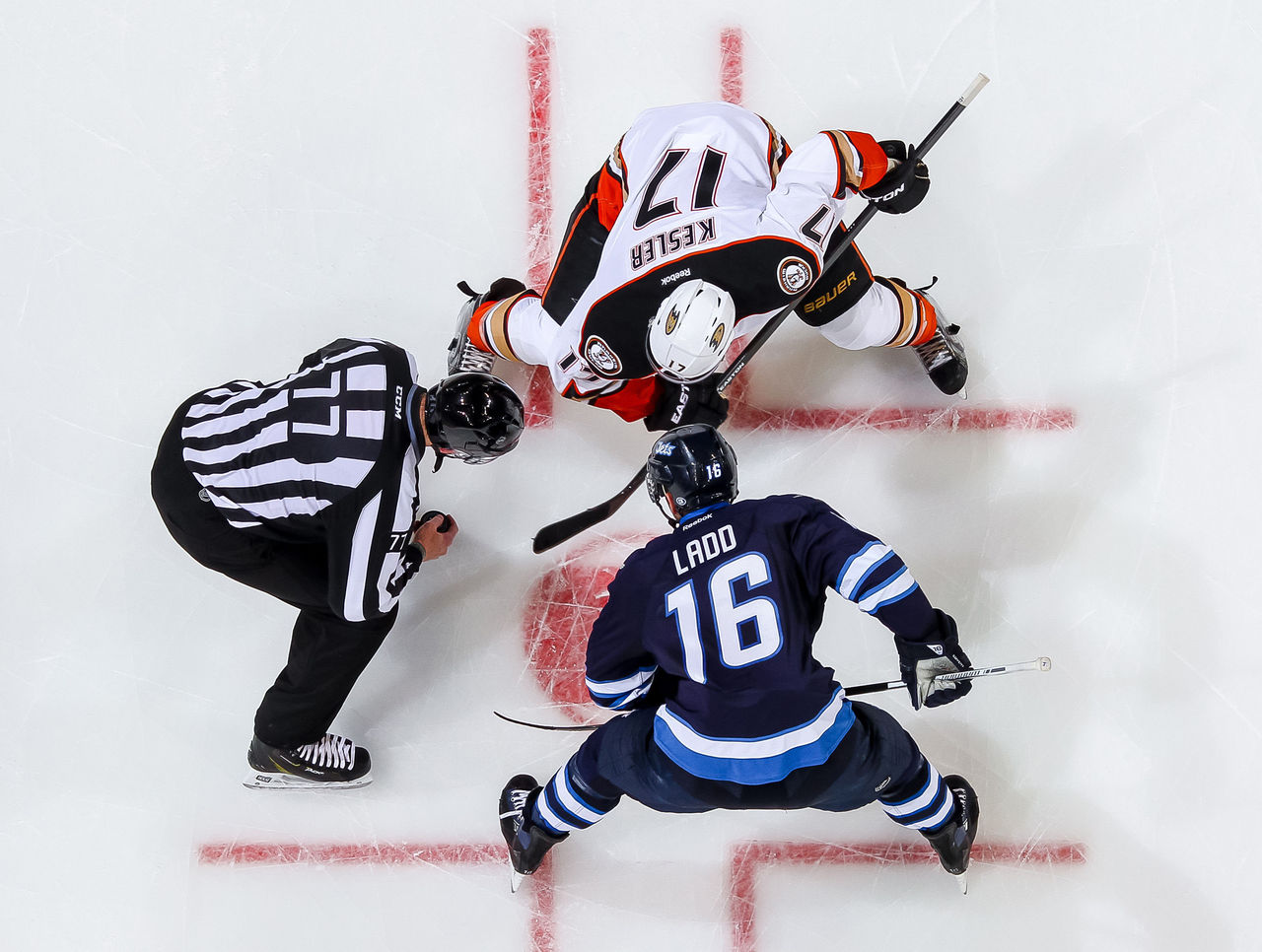 I've often been curious to know if teams ever negotiate by calling other general managers' decisions "awful." Bob Murray is, from what I can tell, an excellent general manager, but the Kesler contract seems like a sloppy desperation move from a team that felt close to winning a Cup (it's the term that seems perilous, more than anything else).
As in, if David Backes' agent demonstrates that his guy is just as good or better than Ryan Kesler so he deserves similar money, will Doug Armstrong just laugh, and go, "Ohhhhh ho ho no, that's such a terrible outlier of a contract it's void from relevance here." Is it considered poor practice to write off a deal you'd never make, or completely reasonable? I kinda think it's the latter.
As for the names mentioned there - I'd give Kesler's deal to Ladd, but no chance am I giving David "maybe Dustin Brown?" Backes six years.
Comments
✕
Thoughts on Thoughts: Crosby's pressure, Kessel's comfort, Kesler-like contracts
  Got something to say? Leave a comment below!