5 (other) storylines leading into the 2015-16 NHL season
Gary A. Vasquez / USA TODAY Sports
Presented by

Hoopla.
The NHL's offseason has been an entanglement of headlines - some stirring, some souring, and mostly rehashed.
We've heard all about the two uber rookies, now mere hours from making their much-hyped debuts. We've been led to believe Steven Stamkos is headed toward a bitter contract dispute with the Tampa Bay Lightning. We know just how much Mike Babcock relishes a challenge. And we understand now more than ever that personal conduct is very much an issue in the NHL.
But there are a few important storylines that have been lost in the shuffle. It's time to reintroduce you to those.
D IS FOR DANGER, DANGER
Enough is when Jim Nill says it's enough.
The Dallas Stars - the most-prolific attack in the West last season - stockpiled more artillery this offseason, acquiring another decorated goal-scorer in former Chicago Blackhawks triggerman Patrick Sharp.
It's the third summer in succession that Nill has made a major splash, and in his dealings he's assembled a peerless group. Sharp, reigning Art Ross Trophy winner Jamie Benn, perhaps the league's most talented pure point producer Tyler Seguin, and Jason Spezza have 575 points between them over the last two seasons - the most among any current quartet in the NHL.
So what can we expect? Well, it looks as though Benn, Seguin, and Sharp will play together on the top line with Spezza joining them for the power play.
Could this be the first 300-goal team since the 2009-10 Washington Capitals? That might be a stretch. But the Stars will at least provide the NHL with that elusive 100-point scorer this season, won't they?
A FIT FOR A KING?
What's the natural reaction to missing the postseason, and having to watch rivals better your two Stanley Cups with their third in six seasons? Well, you get mad. Real mad. Go out and get the NHL's version of Bruce Banner mad.
The Los Angeles Kings created a whole new weight class this offseason, getting bigger, meaner, and downright terrifying on the forecheck with the acquisition of hulking winger Milan Lucic.
He's one dangerous fella, and a player who will be very motivated given his current contract situation. While he may be inclined to impress in order to increase his value on the open market this summer, Lucic might already have landed in the perfect spot.
Anze Kopitar, his anticipated center, is a world-class player, and one whose smarts and defensive mastery will help cover up the shortcomings Lucic displayed with the Boston Bruins.
The Pacific Division - and more specifically, the wars out in California - are physical. But it's a shootout on most nights, too. And Lucic's rare combination of tough and touch makes him the perfect soldier.
DO IT AGAIN, DUBNYK
Devan Dubnyk could just as easily be out of the league.
But after rescuing the Minnesota Wild along with his career in a bounce-back season for the ages, he's a starting goaltender on a legitimate Stanley Cup contender with a lucrative long-term extension. But has he really come that far?
Dubnyk shot the Wild up the Western Conference standings and helped them attain an improbable 100-point season with a .936 save percentage following his mid-season acquisition from the Arizona Coyotes. It was an incredible run, and there's no question he shored up deficiencies in his game, but let's not forget that, 18 months ago, he couldn't find an NHL team willing to have him work the door on the bench.
The Wild say they analyzed the $26-million deal to "death," and, to their credit, it won't bludgeon the cap. But this deal isn't without chance.
OH, SHIE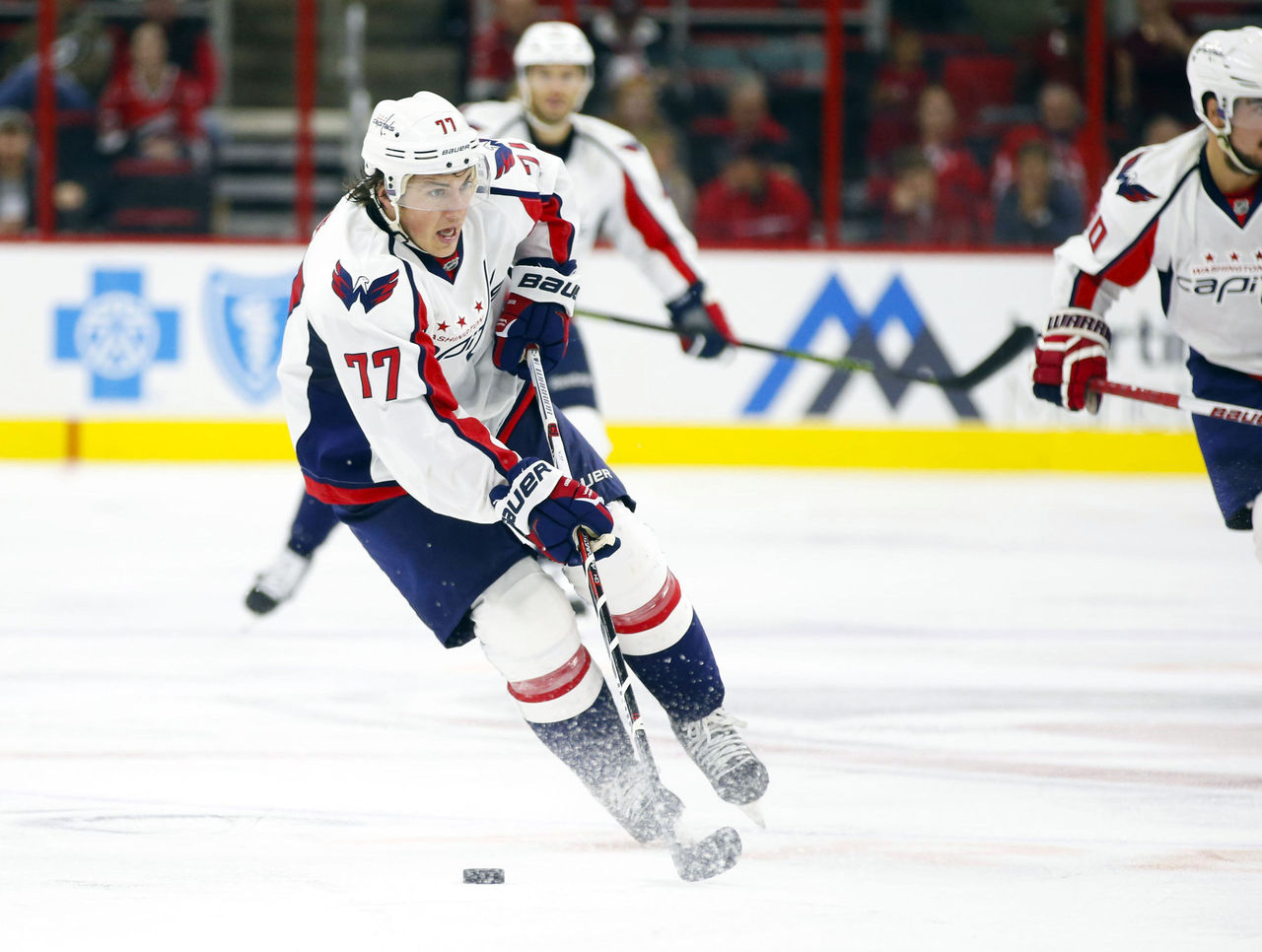 Look at that, Alex Ovechkin and Nicklas Backstrom finally have their man.
The Capitals made the greatest declaration of intent this offseason, landing T.J. Oshie via trade and Justin Williams on the open market to create a championship-caliber top six.
Adding a three-time Stanley Cup champion at a bargain-bin price is a nice find, but Oshie is the real coup. He's an incredibly gifted offensive player, his talents spreading far beyond his mastery in the shootout, and an unheralded physical presence that will surely complement the greatest goal-scorer and setup man in the NHL today.
Oshie has tallied at least 35 assists in each of his last three seasons, and with the Capitals, it will have to go awfully wrong for him not to finally hit the 20-goal plateau.
And for Ovechkin not to hit 50 again, for that matter.
BLASH OFF
As the Babcock era begins in Toronto, Jeff Blashill's reign gets underway in Detroit. And unlike for his high-profile predecessor, the stakes are immediately very high.
The Detroit Red Wings will either make it a quarter century of consecutive playoff appearances this season, or have the longest active streak in North American professional sport snapped in Blashill's first season at the helm.
Detroit reached the 100-point plateau last season, but was still a bubble team, holding onto the final guaranteed postseason spot in the Atlantic Division as the Bruins wilted down the stretch.
And while a new voice and a new direction might result in regression, Blashill is fortunate to have more experience with many Red Wings than Babcock ever had. Nearly half the roster this season is made up of players whom Blashill coached during the Grand Rapids Griffins' Calder Cup championship run in 2013.
The Red Wings are still very much in transition. But with his experiencing coaching young players, and the incredible wave of talent coming up, including Dylan Larkin and Andreas Athanasiou, Blashill should be in perfect position to pick up where Babcock left off.
Comments
✕
5 (other) storylines leading into the 2015-16 NHL season
  Got something to say? Leave a comment below!