VIDEO: Islanders debut new goal horn, fans do not approve one bit
Bruce Bennett / Getty Images Sport / Getty
The New York Islanders introduced a new goal horn at Barclays Center in Brooklyn on Monday night, and the reaction from fans was ... less than positive.
Here's the new noise, which debuted when forward Kirill Petrov scored in the Islanders' 3-1 loss to the Washington Capitals:
The team and arena were subsequently flooded with an overwhelming amount of critical replies.
Here are some of the more safe-for-work responses:
It didn't end there.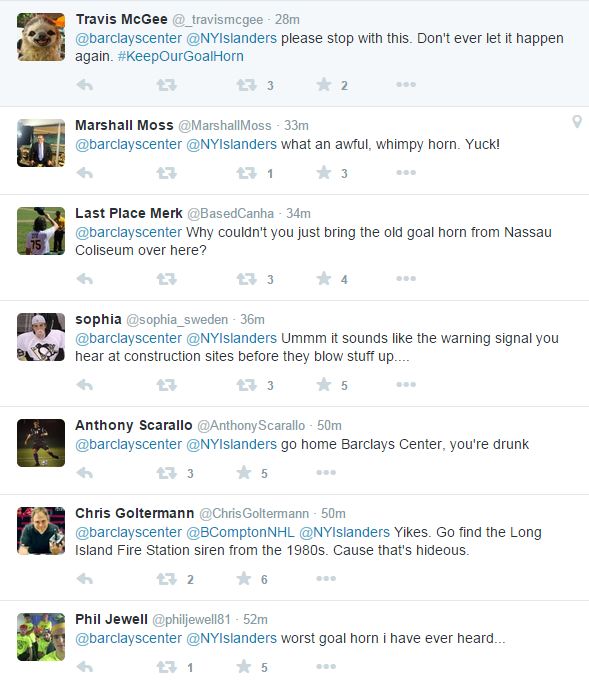 Even the visiting media got into it:
The Islanders are keeping several traditions alive in Brooklyn after relocating from the club's longtime home, Nassau Veterans Memorial Coliseum on Long Island.
Considering the reaction to the new horn, it will be interesting to see whether it remains when the Islanders host the Chicago Blackhawks in their regular-season opener on Oct. 9.