NHL Power Rankings, Week 1: Canadiens leap to top spot, Kings plummet
Marc DesRosiers / USA TODAY Sports
Presented by

Let's face it: You learn everything you need to know about a team after two or three games.
1. Montreal Canadiens
(Last Week: 10)
When the Habs win four in a row to start a season, they win the Stanley Cup. It's science. Or math. Maybe both. But damn, they look good, especially Max Pacioretty, and especially considering they're yet to play at home.
2. San Jose Sharks
(Last Week: 18)
Martin Jones has the Vezina Trophy all but locked up, and a league-best plus-11 goal differential is definitely worth a 16-spot jump in the rankings.
3. Vancouver Canucks
(Last Week: 19)
So far, so very good. Especially Ryan Miller.
4. Nashville Predators
(Last Week: 4)
The Predators have only allowed two goals in three games, all wins, but they played the Hurricanes, Oilers, and Devils, who have a whopping zero points among them after nine combined games.
5. Chicago Blackhawks
(Last Week: 1)
The smell of fresh-baked bread is one of life's most underrated pleasures, especially when you have salary cap problems.
6. Detroit Red Wings
(Last Week: 14)
Jeff Blashill is the second coming of Mike Babcock.
7. New York Rangers
(Last Week: 9)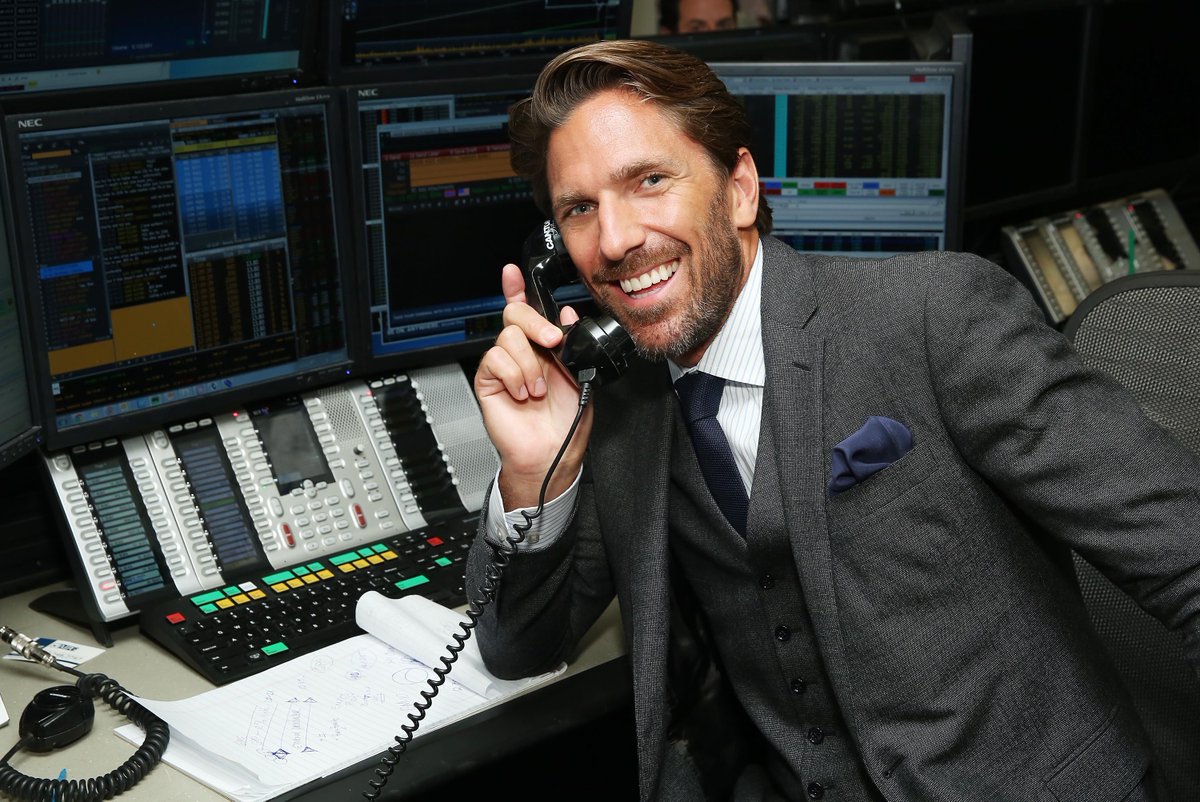 (Courtesy: @ByKevinAllen)
8. Tampa Bay Lightning
(Last Week: 2)
Wins over the Flyers, Sabres, and Bruins, but we needed them to beat the Red Wings, and they only managed 22 shots.
9. Minnesota Wild
(Last Week: 11)
With so many superstars struggling, Zach Parise is cruising. The Wild winger, who doesn't immediately pop into mind when considering the league's elite, made good on four of his 10 shots through two games.
10. Winnipeg Jets
(Last Week: 15)
The Jets have the best offense in the NHL. Look it up.
11. St. Louis Blues
(Last Week: 7)
St. Louis is 2-1 with a plus goal differential, but is an Avalanche win over the sorry Bruins on Wednesday from wallowing in the Central basement. Tough sleddin'.
12. Florida Panthers
(Last Week: 20)
They beat the Flyers 7-0, then lost 1-0 to the Flyers. Hockey is beautiful. Also:
13. Washington Capitals
(Last Week: 6)
Alex Ovechkin's absence Tuesday was curious. The result, a 5-0 beatdown from the Sharks, was not.
14. New York Islanders
(Last Week: 12)
Islanders players are having to commute 45 minutes to an hour to arrive in Brooklyn for their home games.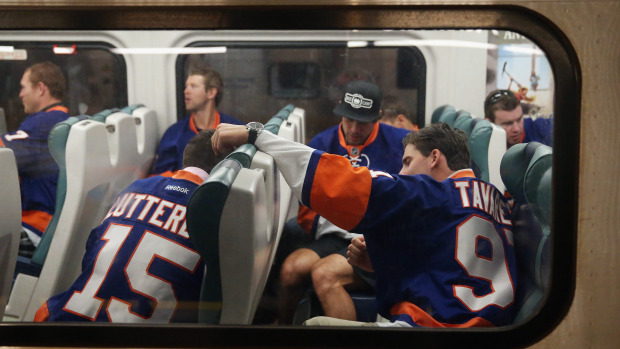 Welcome to the real world, fellas.
15. Ottawa Senators
(Last Week: 16)
Mike Hoffman, now a first-line player, won't be getting swindled in arbitration ever again.
16. Dallas Stars
(Last Week: 17)
Tyler Seguin has 17 shots (including 10 versus the Oilers and nine legitimate scoring chances), but no goals through three games. Ben Bishop might be sacrificed Thursday night.
17. Anaheim Ducks
(Last Week: 5)
The insouciance with which the Ducks have approached the season might be an issue, had they played out of the Central.
18. Arizona Coyotes
(Last Week: 27)
After enjoying a little stretch of success in the West, a crotchety Ducks team is next, then the Wild on the second night of a back-to-back.
19. Colorado Avalanche
(Last Week: 22)
It just never seems to click as a collective. The second line has 12 points in two games to the top line's two.
20. Calgary Flames
(Last Week: 21)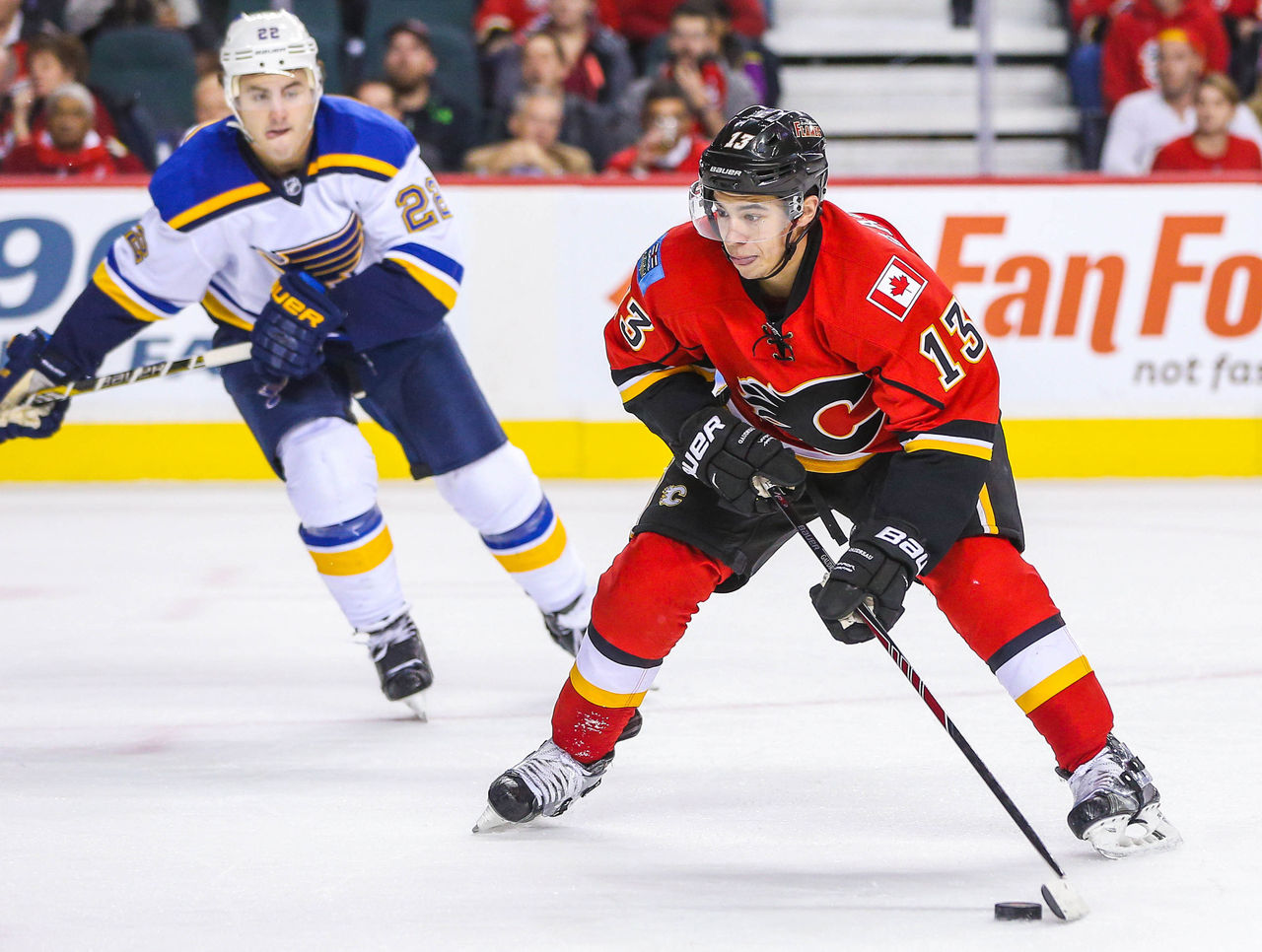 Johnny Gaudreau has been in on five of the Flames' seven goals this season. Good for Johnny, bad for the hockey team.
21. Pittsburgh Penguins
(Last Week: 3)
Taking solace in the performance of Beau Bennett is not ideal.
22. Philadelphia Flyers
(Last Week: 26)
Michal Neuvirth, the stopper. His 31-save shutout Monday night was much bigger than the two points.
23. Buffalo Sabres
(Last Week: 25)
What happens to the Oilers if Jack Eichel is Tyler Seguin and Connor McDavid is Taylor Hall?
24. Toronto Maple Leafs
(Last Week: 30)
Brendan Kennedy's been covering the Toronto Blue Jays for the Toronto Star. He shared this heartbreaking story last week:
In all seriousness, at least Toronto's had the puck. That's a start.
25. Edmonton Oilers
(Last Week: 24)
Connor McDavid is tied for first on the Oilers in goals and points. Kid's the real deal.
26. Boston Bruins
(Last Week: 23)
Tuukka Rask's .846 save percentage is probably going to go up. And about those trade rumors ...
27. Columbus Blue Jackets
(Last Week: 13)
Blame Pierre for the nightmare start:
28. New Jersey Devils
(Last Week: 28)
How the Devils scored three goals in a game, we have no idea.
29. Carolina Hurricanes
(Last Week: 29)
An extremely difficult October schedule means the Hurricanes may be playing out the stretch come November.
30. Los Angeles Kings
(Last Week: 8)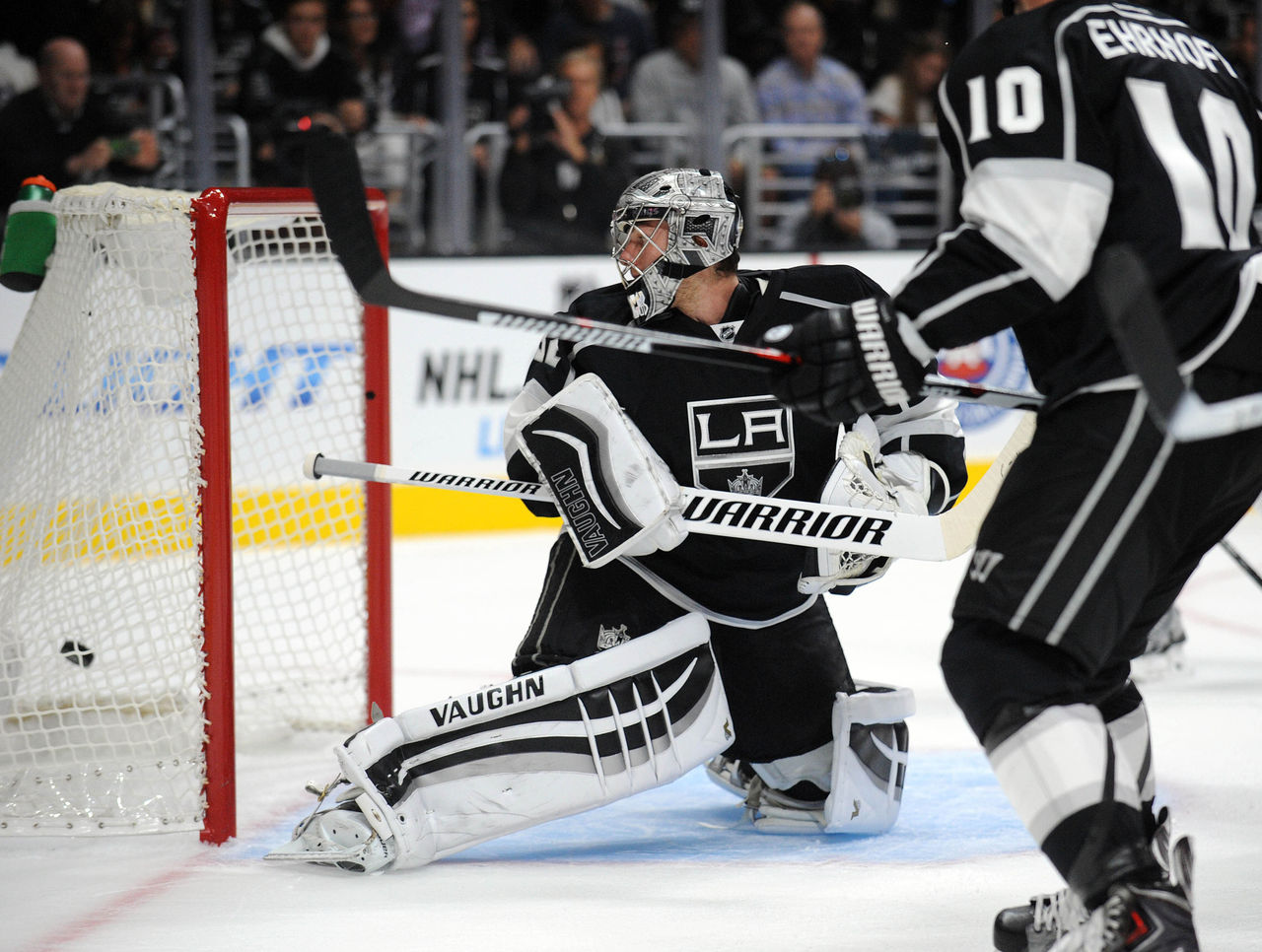 Two goals in three games, all losses, all at home, and a league-worst minus-10 goal differential. Thing is, they can only get better from here, because they can't play much worse.
Comments
✕
NHL Power Rankings, Week 1: Canadiens leap to top spot, Kings plummet
  Got something to say? Leave a comment below!