theScore's NHL expansion concept: Team rankings for the 2017-18 season
Harry How / Getty Images Sport / Getty
Presented by

Wondering what NHL expansion will look like? Yeah, us too. In fact, it has our wheels spinning pretty good.
Welcome to theScore's NHL expansion concept, where we bring the league's flirtation with the process to reality. Now, this comes with a disclaimer: This is STRICTLY fantasy and simulation. Expansion is very much in its infancy. And thus, the method we use to determine the rules, cities, teams, and players involved is 100 percent improvisational and speculative.
All that said, it's fun to look ahead, imagine what might be possible, and crystal-ball 2017-18. So with that:
Spring 2017 is an exciting time in the NHL.
After the Stanley Cup was passed around for the 97th time in its history, the end-of-season transaction freeze kicked in to prevent assets from being redistributed before the Las Vegas Black Knights and Quebec Nordiques faced off in mid-June's NHL Expansion Draft.
With those teams now chosen, here's where the NHL's 32 teams rank before the Black Knights - fortunate enough to win the 16-team lottery - select first overall in the 2017 NHL Draft.
1) Anaheim Ducks
Bob Murray's neatly organized payscale allows him to protect every important skater on his Cup-caliber roster, but he loses John Gibson, a potential star, with Frederik Andersen maintaining his hold on the starter's role. The pipeline continues to churn out talent, with defensemen Shea Theodore and Jacob Larsson the latest spurring the Ducks' self-sufficiency.
2) Columbus Blue Jackets
A force in the East, Ryan Johansen, Brandon Saad, Nick Foligno, and Sonny Milano are leading perhaps the league's best blend of skill and toughness in a top nine. The Blue Jackets might not have the horses on the back end just yet - though Zach Werenski impressed as a rookie - but Sergei Bobrovsky is the crutch for an incomplete defensive core.
3) New York Islanders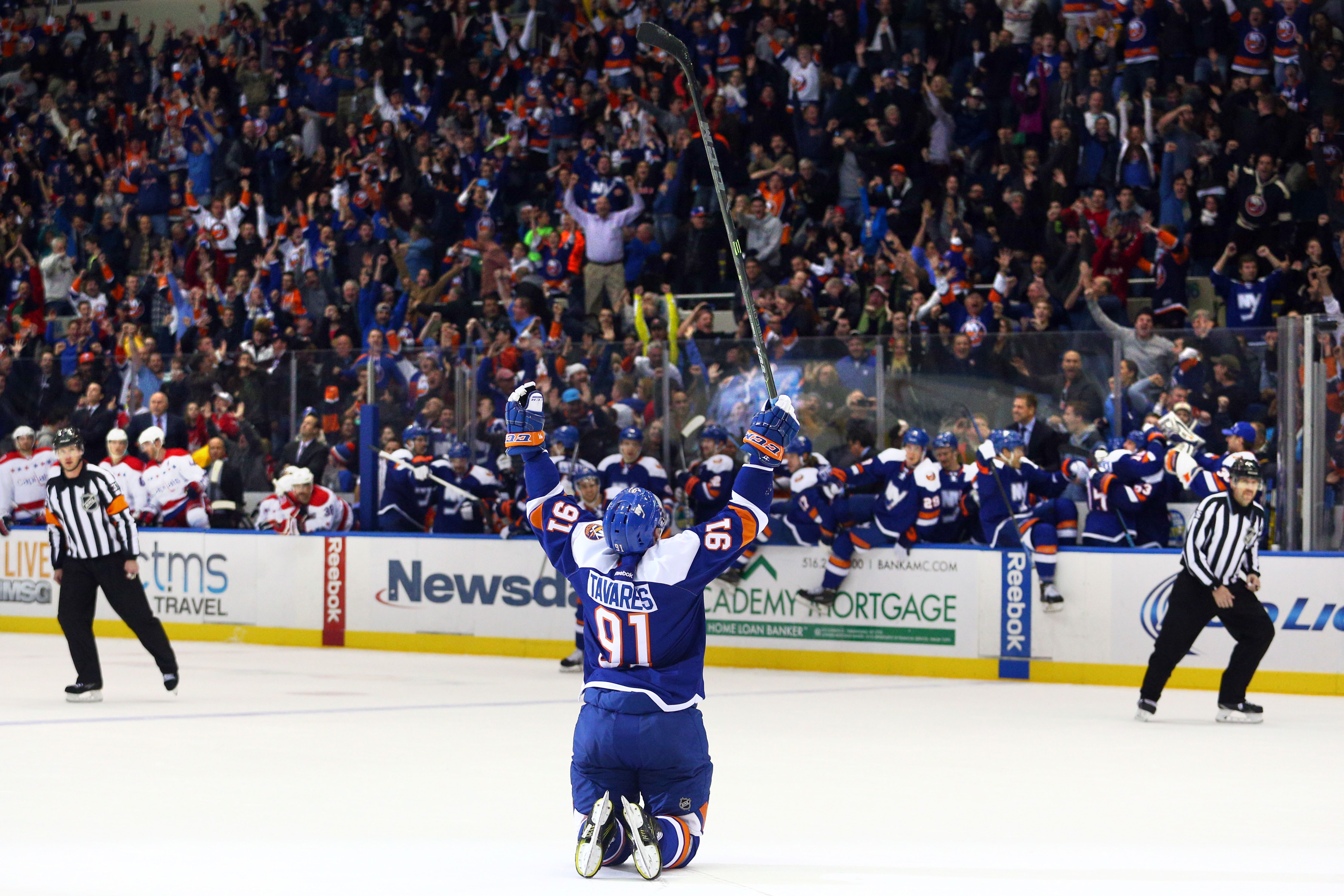 Entering the final seasons of their respective contracts, Nikolai Kulemin and Mikhail Grabovski are served up in the expansion draft, but only the former is selected. It provides Garth Snow with a little wiggle room to supplement an impressive and very manageable nucleus being pushed by the emergence of Michael Dal Colle, Josh Ho-Sang, and Matt Barzal.
4) Calgary Flames
With an enviable blend of elite and serviceable youth, as well as the league's premier defense, the Flames are a legitimate contender, and one of the most exciting teams in the NHL. But they're still searching for the right goaltender.
5) Tampa Bay Lightning
Unable to shed Ryan Callahan, Valtteri Filppula, or Matt Carle in expansion, the Lightning are in a tight corner with Victor Hedman, Tyler Johnson, Ondrej Palat, and Jonathan Drouin having contracts expire. Tampa Bay, whose decision to roll with Andrei Vasilevskiy was made easier by his entry-level status, may take a step back, but it might not be the worst thing after three lengthy playoff runs.
6) Winnipeg Jets
With elite prospects such as Nikolaj Ehlers, Nic Petan, Kyle Connor, Josh Morrissey, and Connor Hellebuyck coming from arguably the best prospect stream in the NHL, Kevin Cheveldayoff's options appear limitless. But he's not moving Blake Wheeler, Bryan Little, or Tyler Myers - three of the best contracts, in terms of value on the dollar, in the game.
7) Chicago Blackhawks
Recycling talent has become that much more difficult with two eight-figure salaries on the payroll, but the Blackhawks remain an ever-evolving, yet rigid, Cup contender, and a nightmare to match up with in the postseason.
8) Edmonton Oilers
The Nail Yakupov era is over and Connor McDavid, now entering his third full season, is on the verge of becoming the best player on the planet. But with management still working to piece together a defense capable of withstanding the heavyweights out West, it's unlikely that McDavid can match Sidney Crosby - whom he took the torch from - and lead his team to a Stanley Cup Final in his third year.
9) Detroit Red Wings
After missing the playoffs for the first time in a quarter century in Jeff Blashill's first season, the Red Wings turn to their stable of prospects, embrace change, and quickly find themselves back on the rise. With Dylan Larkin, Axel Holmstrom, Tyler Bertuzzi, Evgeni Svechnikov, and Anthony Mantha pushing the likes of Tomas Tatar, Gustav Nyquist, and Riley Sheahan, losing Henrik Zetterberg is a little easier to swallow.
10) St. Louis Blues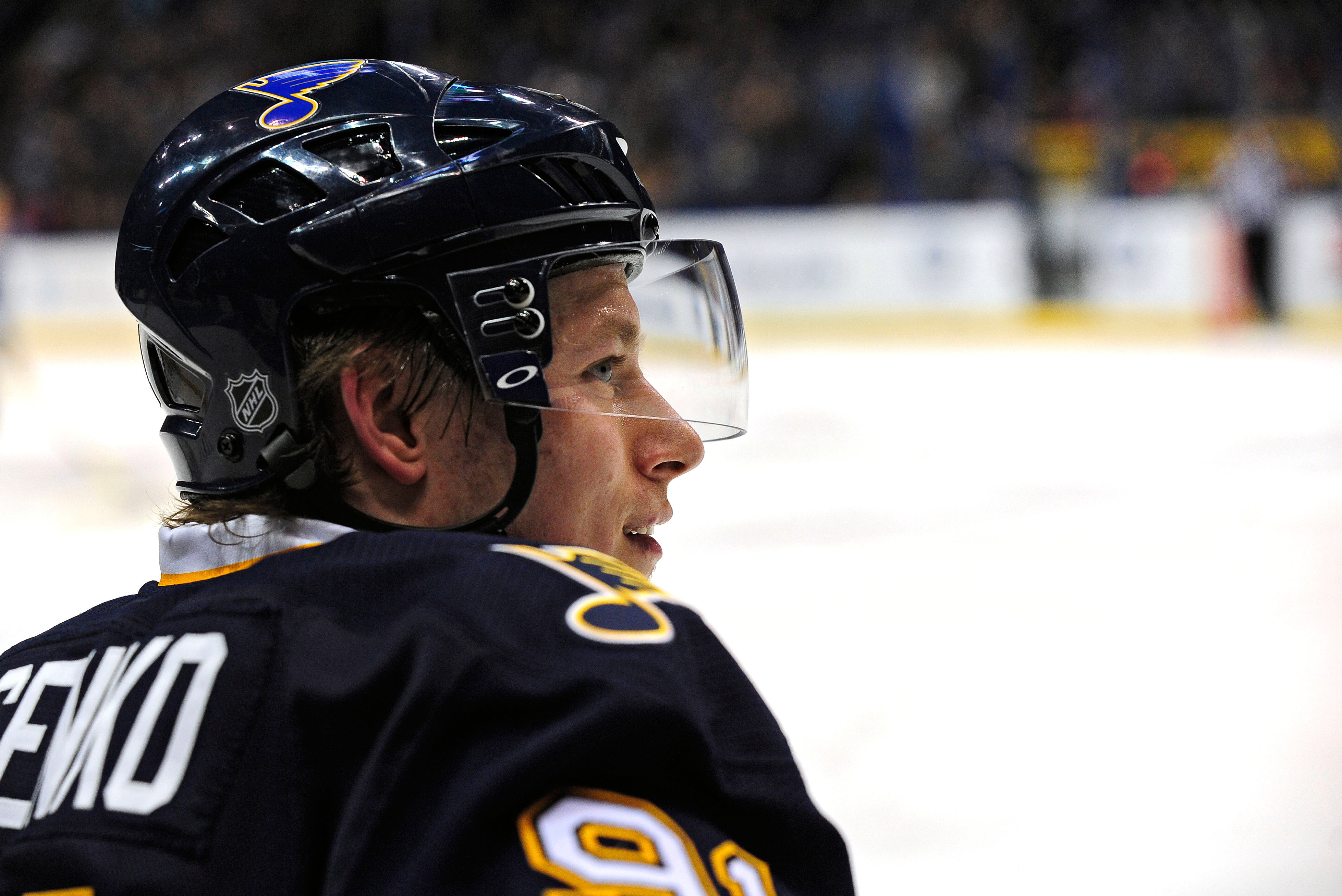 Sweeping changes continue for the Blues, whose core group of forwards is now: Vladimir Tarasenko, Jaden Schwartz, Jori Lehtera, Robby Fabbri, and Ivan Barbashev. They've gone through a little bit of a rebuild without having to experience the misery typically associated with the process on the strength of shrewd drafting.
11) Nashville Predators
The Predators didn't have to make tough decisions in protecting players, as aside from maintaining one of the best defenses in the NHL, the core group of forwards - led by a superstar in Filip Forsberg - is still quite small. Youngsters Kevin Fiala, Vlad Kamenev, and Jimmy Vesey must have an impact in order for this team to have enough to contend.
12) Minnesota Wild
With Mike Reilly emerging on the back end, the Wild decide to sacrifice Marco Scandella to get Jared Spurgeon and Matt Dumba signed long term. Minnesota still needs secondary scoring, but recoups cash with Thomas Vanek off the books.
13) Montreal Canadiens
Fans are still being frustrated by the Canadiens' scoring shortage, but the team remains very competitive with Max Pacioretty, Brendan Gallagher, and Alex Galchenyuk on manageable deals and Carey Price not regressing too far from his Hart Trophy season. Nikita Scherbak, Martin Reway, and Noah Juulsen have complemented the roster nicely.
14) Los Angeles Kings
With Anze Kopitar paid and Dustin Brown unclaimed in expansion, the Kings are still fighting the salary cap with upcoming negotiations with restricted free agents Tyler Toffoli and Tanner Pearson. Jordan Weal and Adrian Kempe have provided a lift, but the Kings haven't drafted quite well enough to sustain their once terrorizing brand of hockey.
15) Washington Capitals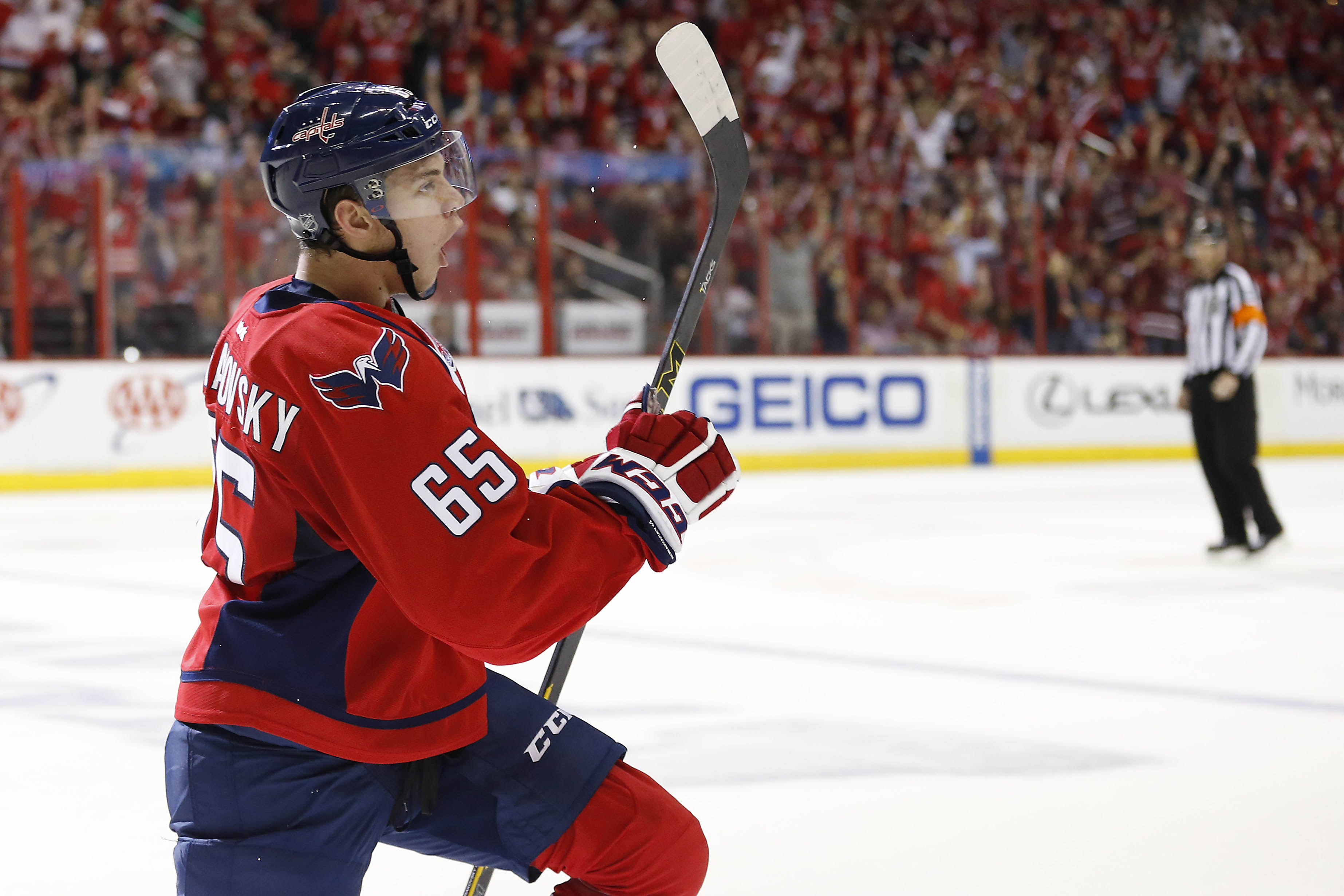 Two healthy postseason runs mean big offseason decisions, with T.J. Oshie leading a glut of unrestricted free agents, and Evgeny Kuznetsov and Andre Burakovsky having played out entry-level deals. Brian MacLellan receives a hand in clearing out space with Brooks Orpik being selected in expansion.
16) Pittsburgh Penguins
The Penguins' system, or lack thereof, isn't capable of assisting a club that went absolutely all-in in the two seasons after acquiring Phil Kessel. At full capacity, this top-heavy roster is beastly, but there's no room for error, and Nick Bonino, Derrick Pouliot, and Brian Dumoulin need raises this summer.
17) Arizona Coyotes
Oliver Ekman-Larsson, Dylan Strome, Anthony Duclair, Max Domi, Christian Dvorak, and Brendan Perlini - leading perhaps the most advanced group of elite prospects in the NHL - are moving the needle in the desert, and there's optimism that a five-year postseason drought will end in 2017-18.
18) Dallas Stars
The Stars remain a bit of an on-ice contradiction with Jamie Benn and Tyler Seguin dominating the game but the combination of Kari Lehtonen and Antti Niemi failing to yield those all-important wins. Jason Spezza's $7.5-million salary has become a major hurdle, and Patrick Sharp and Johnny Oduya are free agents.
19) Buffalo Sabres
The doom and gloom of their previously fruitless seasons are all but forgotten with Jack Eichel, Evander Kane, Ryan O'Reilly, and Sam Reinhart scoring goals and putting bodies in First Niagara Center seats. Problem is, while the front of the roster is flourishing, the back end is lagging well behind.
20) Ottawa Senators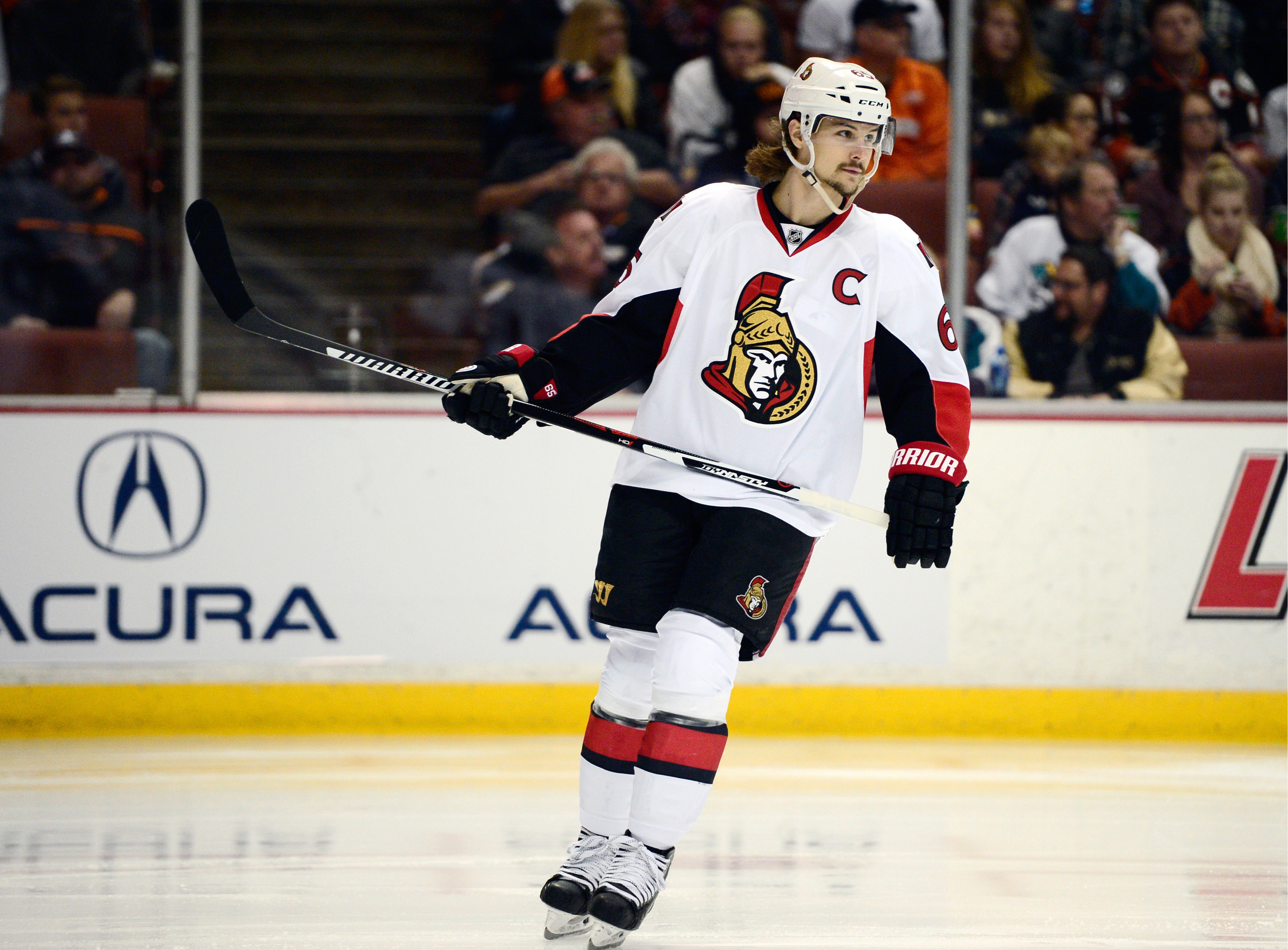 After three straight seasons of working tirelessly just to be in the wild-card race, it's clearer now than ever that Ottawa is desperate for a presence up front that can carry the weight similar to Erik Karlsson at the back. Right now, that player isn't in their system, which is free of potential superstars, but with Colin Greening and Milan Michalek leaving this summer, the Senators may be able to find one through other means.
21) Toronto Maple Leafs
It's an exciting time to be a fan of the Maple Leafs - and it's not because Dion Phaneuf is a Nordique. Over the last two seasons, William Nylander, Kasperi Kapanen, Mitch Marner, and Connor Brown have made the team theirs (well, next to Mike Babcock). And with Jeremy Bracco and Travis Dermott expected to be with the big club in 2017-18, expectations are absolutely bubbling over - all over again - in a wide-open Canadian Division.
22) Colorado Avalanche
No longer in the toughest division in the NHL, the Avalanche are encouraged heading into a new season after making strides as a team, but not seeing just results over the past two seasons. Mikko Rantanen's development is critical, especially with top-six contributor Jarome Iginla having retired after his three-season stay.
23) New York Rangers
Jeff Gorton releases Rick Nash and Dan Girardi into the expansion draft in an effort to shake up a tired roster that has played an abundance of hockey over the last half-decade. The existing core can still play, but the team's regressing with an empty pipeline after a three-year stretch without a first-round pick.
24) Las Vegas Black Knights
With Ben Bishop in goal, a legitimate NHL top six, and a No. 1 pick on the way, the Black Knights will be able to contend in their inaugural season. Re-signing Nash, an unrestricted free agent in the summer of 2018, will be critical for the future of this franchise. Depth will be an issue for several years.
25) Florida Panthers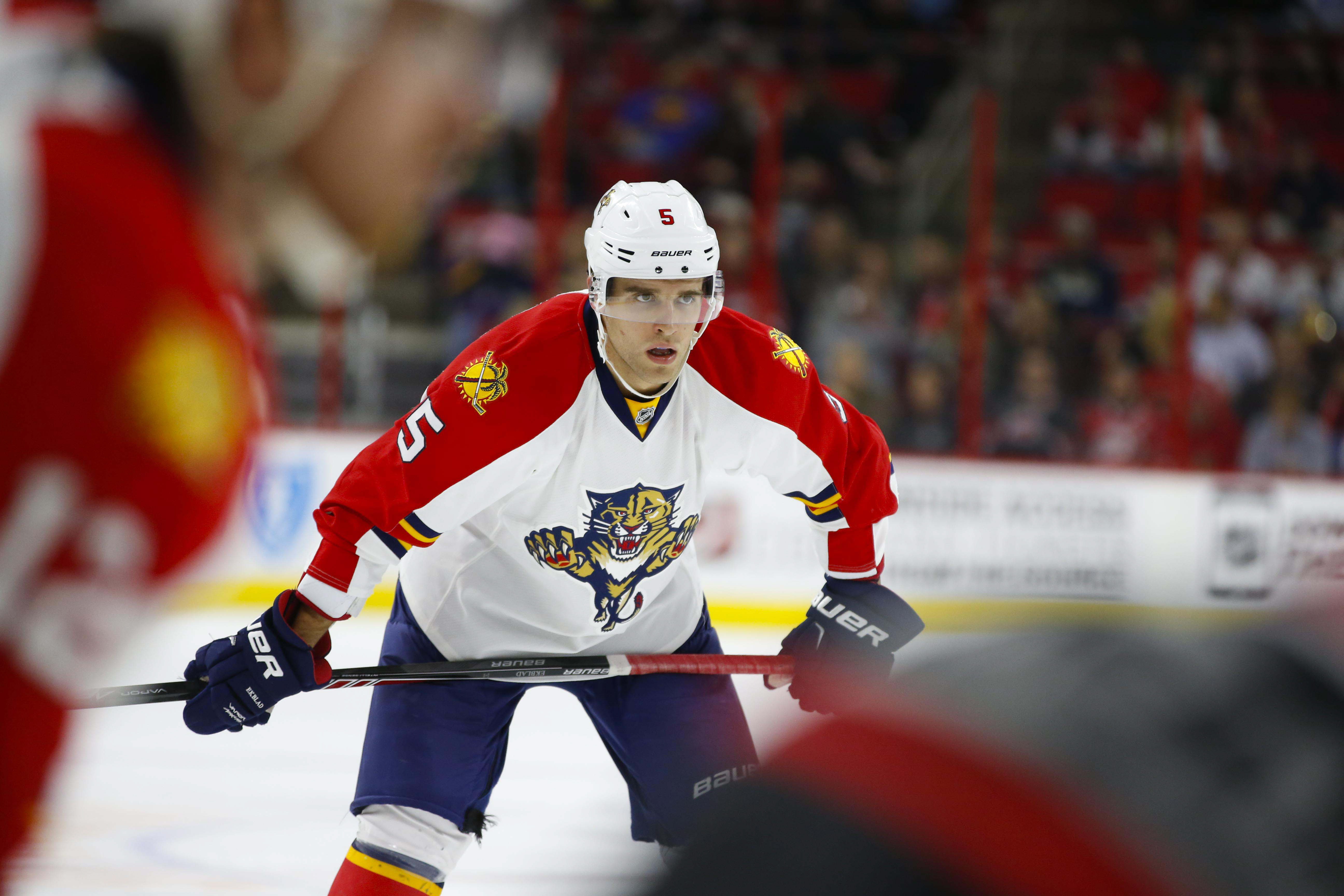 Aaron Ekblad, who's seeking a massive extension with his entry-level deal now expired, will anchor one of the top blue lines in the East in front of 38-year-old netminder Roberto Luongo. But with Lawson Crouse one of the few prospects to emerge over the last three seasons, Florida is still searching for offense to take the burden off the top line, now in the post-Jaromir Jagr era.
26) Philadelphia Flyers
Still hamstrung by Vincent Lecavalier and Andrew MacDonald, two contracts the Black Knights and Nordiques politely declined, the Flyers are still fighting the salary cap. But with Samuel Morin and Ivan Provorov stabling the back end on entry-level deals and R.J. Umberger's contract now up, the pressure is alleviating.
27) Quebec Nordiques
The Nordiques approached the draft differently, claiming negotiating rights on free agents like Brad Marchand and Bryan Bickell, understanding that neither necessarily has to sign. The pre-existing fan base offers the luxury of patience, but they have the wherewithal to make noise this summer in pursuit of free agents.
28) Carolina Hurricanes
It's coming along painstakingly slow, but Eric Staal's departure could officially mean better days for the Hurricanes, who are building it right: from the back end. Justin Faulk and Noah Hanifin might be the very best pairing in the East next season, while Haydn Fleury has emerged as an elite puck-mover after traveling his learning curve.
29) Boston Bruins
David Krejci's contract stands as one of the greatest contractual obstacles in the NHL, and one Las Vegas and Quebec wouldn't even entertain. The consequence of success is at its very worst right now, but David Pastrnak and Alex Khokhlachev provide grounds for optimism.
30) Vancouver Canucks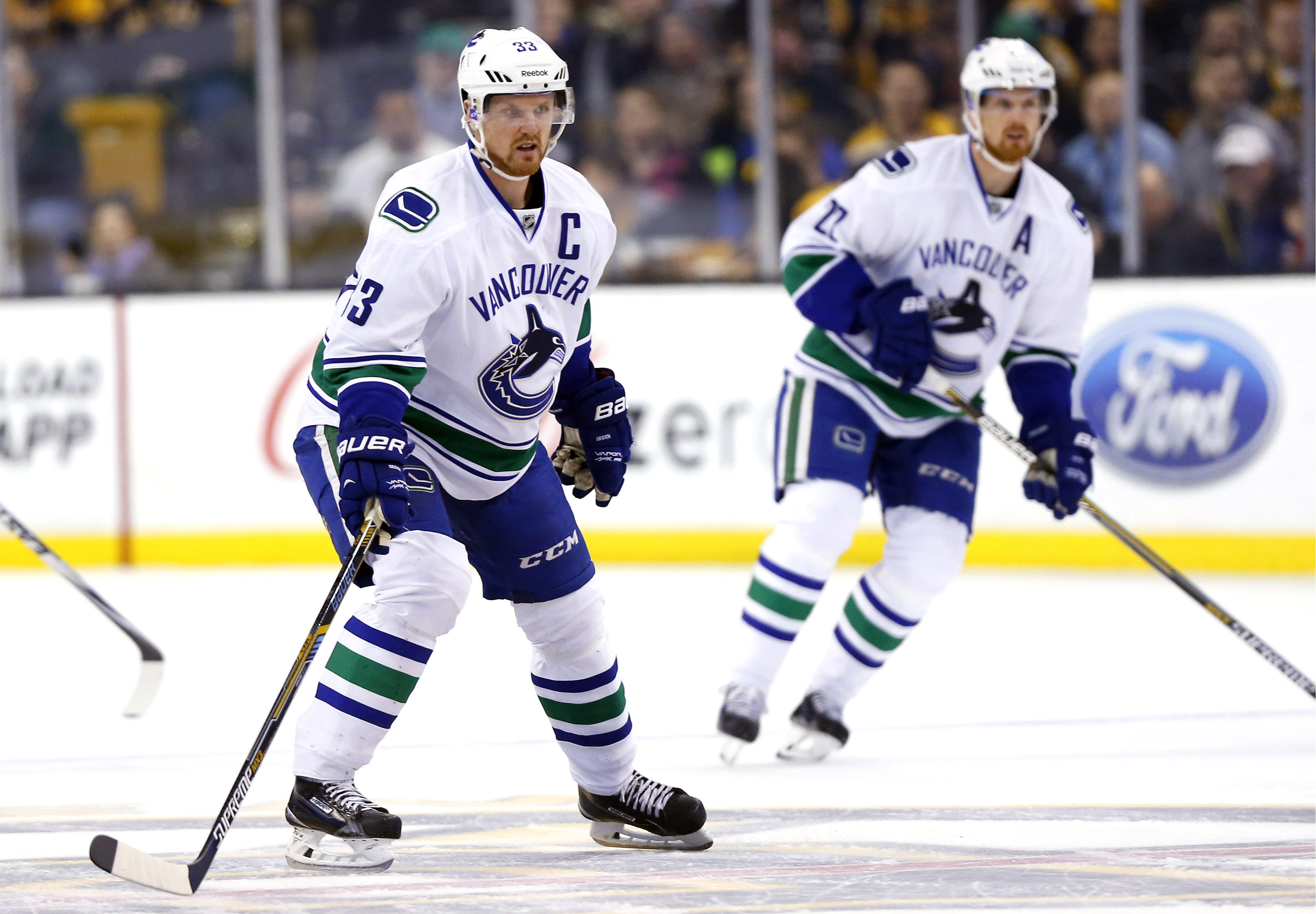 Daniel and Henrik Sedin complete the career arch in Vancouver in the final season of their current deals. Management's failure to act decisively with decision-making is reason for the club's awkward fall, but Bo Horvat, Jake Virtanen, Brock Boeser, and Cole Cassels make up a decent enough group to build around. They will just have to wait another season to have full jurisdiction over this club.
31) San Jose Sharks
Joe Thornton and Patrick Marleau's tumultuous tenure in San Jose is over, and management has fully committed to rebuilding, leaving Brent Burns, an unrestricted free agent, in limbo. It'll be trial by fire for youngsters Nikolay Goldobin, Timo Meier, Rourke Chartier, and Jeremy Roy, who will be saddled with responsibilities beyond their capabilities next season.
32) New Jersey Devils
Protecting only a handful of forwards after two difficult seasons to begin his tenure, Ray Shero's roster transformation is coming along a lot slower than the changes he brought swiftly to hockey operations. Pavel Zacha is a solitary traveler from the Devils' feeble system.