Fair or Foul: Making the case for the Maple Leafs, Jonathan Bernier in arbitration
Anne-Marie Sorvin / USA TODAY Sports
Oh, arbitration.
It's a nasty process where a player's skills are pooh-poohed and their deficiencies highlighted in bold and circled in red. Grudges have been established in boardrooms across the NHL, but the most contentious, high-profile arbitration hearing is yet to come.
Jonathan Bernier and the Toronto Maple Leafs are $2.21 million apart on a new contract with less than 24 hours to negotiate before an independent arbitrator intervenes.
| Team Ask | $2.89M |
| --- | --- |
| Player Ask | $5.1M |
Is Toronto's low-ball minimum offer fair or foul?
Fair
When the Maple Leafs presented the NHL's independent arbitrator with a number of $2.89 million in advance of Bernier's hearing, they sent the message that his valuation sits closer to teammate James Reimer than veterans Roberto Luongo and Jimmy Howard, who sit closest to the player's $5.1-million ask on the goalie-salary spectrum.
Coincidentally, both Toronto goalies have made 175 career appearances, with Bernier slightly outperforming Reimer with 76 wins and a save percentage of .916, as compared to 74 wins and a save percentage of .913.
It's no wonder, then, that the Maple Leafs aren't ready to commit term and dollars to a player who could conceivably be replaced by his supposed backup, who's under contract for one more season at a cap hit of $2.3 million.
It's a new era, and the Maple Leafs seem intent on allowing both Bernier and Reimer a fair and equally compensated opportunity to take the reins under Mike Babcock.
May the better man win a long-term deal.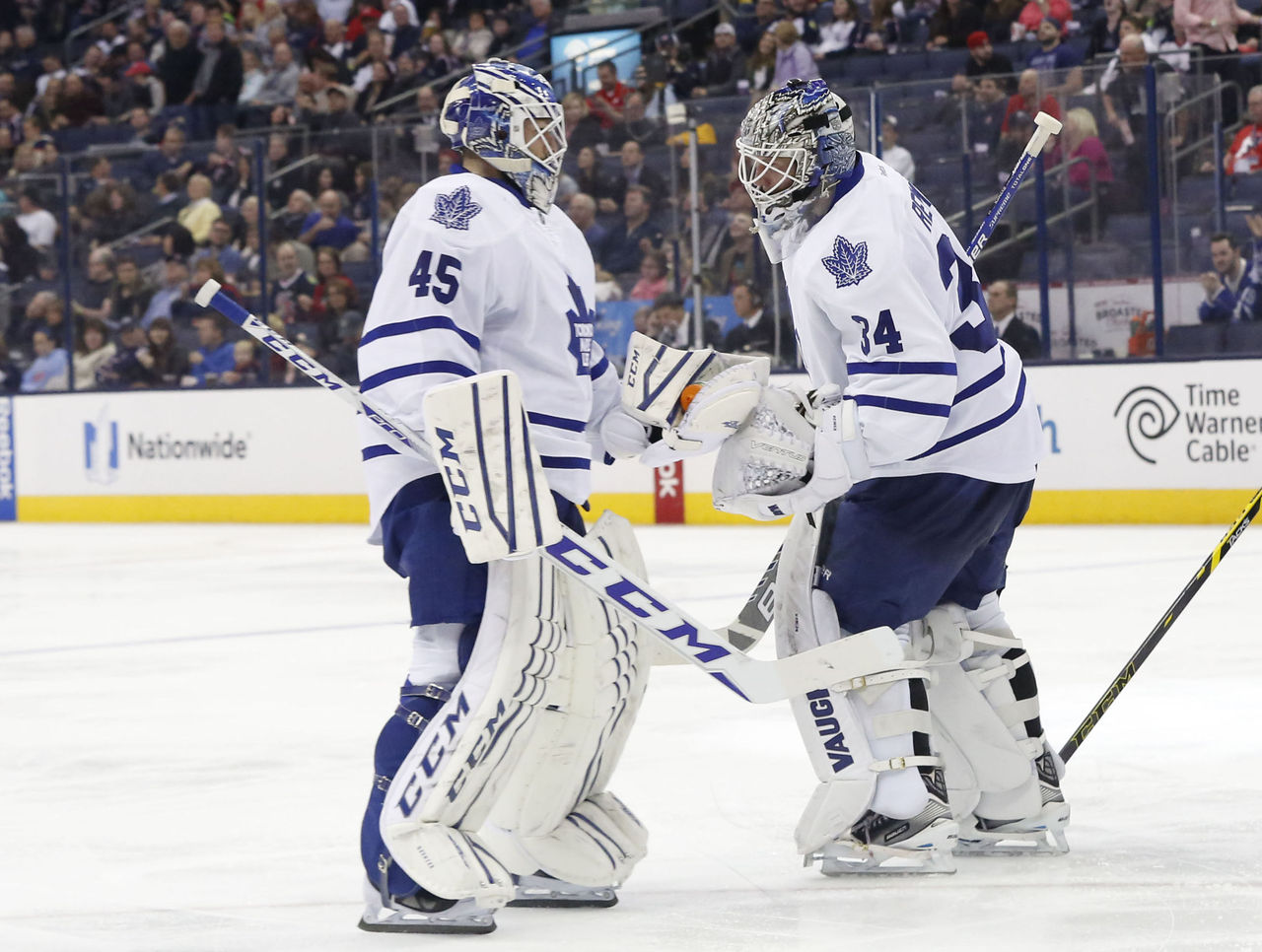 Foul
There's a time and place for rigid negotiation. And this ain't it.
The Maple Leafs asking an arbitrator to award the minimum - or more than a half-million-dollar pay cut - in their current climate is the executive equivalent of a rising snap shot under the chin in warmup.
It's all part of the process of meeting in the middle, fine, but this isn't the Washington Capitals' dealing with Braden Holtby. This isn't a negotiation that will have severe consequences on the roster elsewhere. This isn't a cap team negotiating a long-term deal with a budding superstar. This is a retooling team with more than $8 million in cap space.
Bernier probably doesn't deserve the $5.1 million he covets - his career-worst numbers (albeit behind a porous defense) is a testament to that. But the Maple Leafs jumped at an opportunity to give Nazem Kadri a significant raise on a show-me contract a season after regressing as a professional.
With absolutely no long-term financial or critical on-ice implications, why not show Bernier the same confidence the Maple Leafs put in Kadri?
He should have incentive to live up to his contract, not reason to leave when he ultimately determines his long-term value.
Comments
✕
Fair or Foul: Making the case for the Maple Leafs, Jonathan Bernier in arbitration
  Got something to say? Leave a comment below!