Islanders' thinning D corps on the verge of being an issue
When Nicklas Backstrom replicated his Game 3 goal in overtime of Game 4, the Islanders officially missed an opportunity to take a stranglehold on their series against the Capitals.
And now, at two games apiece, they're in tough.
The Islanders' depth was vastly improved this season after they added Nikolay Kulemin and Mikhail Grabovski, and saw youngsters Brock Nelson, Anders Lee and Ryan Strome (also Josh Bailey, if you want to stretch the definition of youngster) take major strides.
On the back end, the additions of Nick Leddy (who will likely end up in the top 10 for Norris Trophy votes) and Johnny Boychuk were immeasurably huge, and their young players moved another year closer to their primes.
The problem is, they were so thin to begin with that all those improvements just took them to a full, quality roster - there wasn't exactly an excess of talent waiting in the press box to get their shot.
So when human Trogdor the Burninator Tom Wilson ran over Lubomir Visnovsky on Tuesday like a traffic cone in drivers ed, the Isles took a big hit along with the literal one.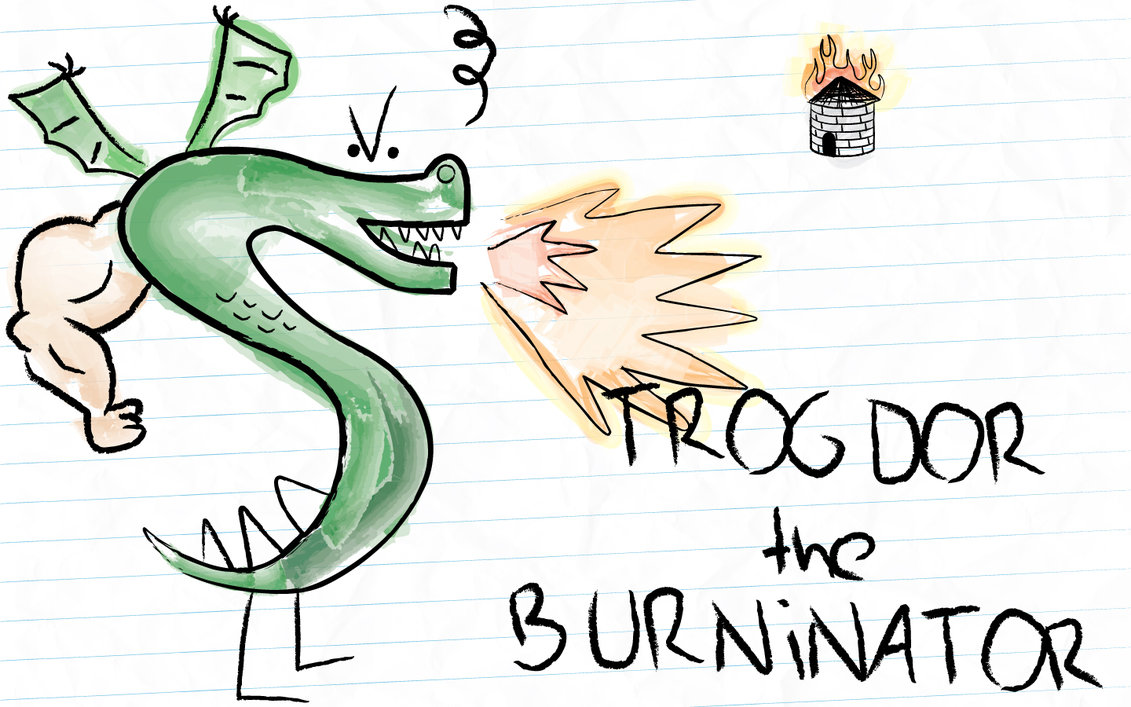 To make matters worse, there's still no word when the team's No. 3 D-man Travis Hamonic will be back.
The Capitals are a tough team for D-men to manage, with Alex Ovechkin instantly drawing the attention of his opponent's best defender. They have the potential for explosive offense, and they just happen to be the biggest team in the NHL by weight (their players' average weight is more than 210 pounds).
The Isles are now forced to give real minutes to Brian Strait (23 minutes of TOI in Game 4), who's performed well in the series to date, but likely isn't capable of maintaining that level. They're asking a lot of the six-foot, 184-pound Thomas Hickey, who ate nearly 26 minutes last night. They even doled out more than 24 minutes to the 187-pound Calvin de Haan, who was playing in his fourth career playoff game on Tuesday.
And now, it looks like they're going to call up and use Griffin Reinhart, who has eight career NHL games under his belt.
The Islanders have the offense to hang with the big boys, but if their D-men can't get the puck out of their zone and up to them to prove it, they won't have the opportunity to do what they do.
A D-corps of Leddy-Boychuk, Hamonic-de Haan and Visnovsky-Hickey can handle the talented, heavy Capitals. But Leddy-Boychuk, Strait-Hickey and Reinhart-de Haan (or however they choose to pair them) are going to be in tough.
If the Isles hope to beat the Capitals in a best-of-three and advance to likely face the New York Rangers in one last series before they close the doors on Nassau Coliseum, they're going to need two things: Jaroslav Halak to play like the guy that dragged the Canadiens through the playoffs in 2010, and their less-than-ideal group of D to play wildly over their heads.
It's not impossible, but it's not going to be easy.