10 best hockey flows of all-time
B Bennett / Bruce Bennett / Getty
Presented by

Last month theScore dove into some of the best hockey hair in the game today and there are some beauties.
However, for years many different players have had their own special and unique 'dos. So let's take a look at some of the best flows in NHL history. 
It's almost a surprise that Jaromir Jagr's outrageous hair didn't slow down his production during his early days with the Pittsburgh Penguins. 
He had over a point per game over his first five season in the NHL with a hairstyle that can really only be described as "The Jagr".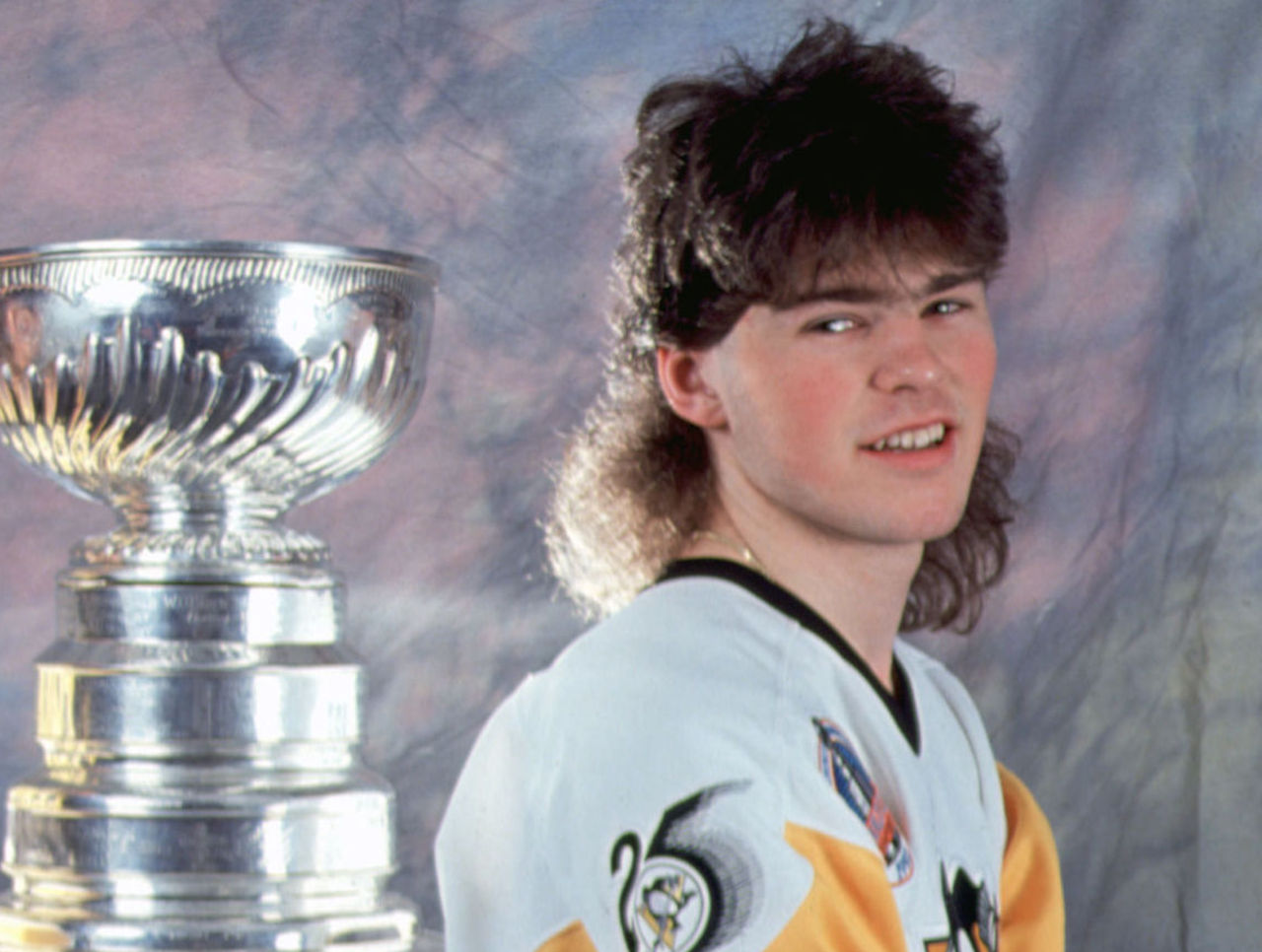 Lanny MacDonald
Whether it was flowing down his back or down his face, Lanny MacDonald had some great hair. His mustache was iconic and to most it is still how the Hall of Famer is recognized. 
He may have been the first to hoist the cup as captain of the Calgary Flames back in 1989, but it's safe to say that it was his mustache that gave the cup its first kiss that year.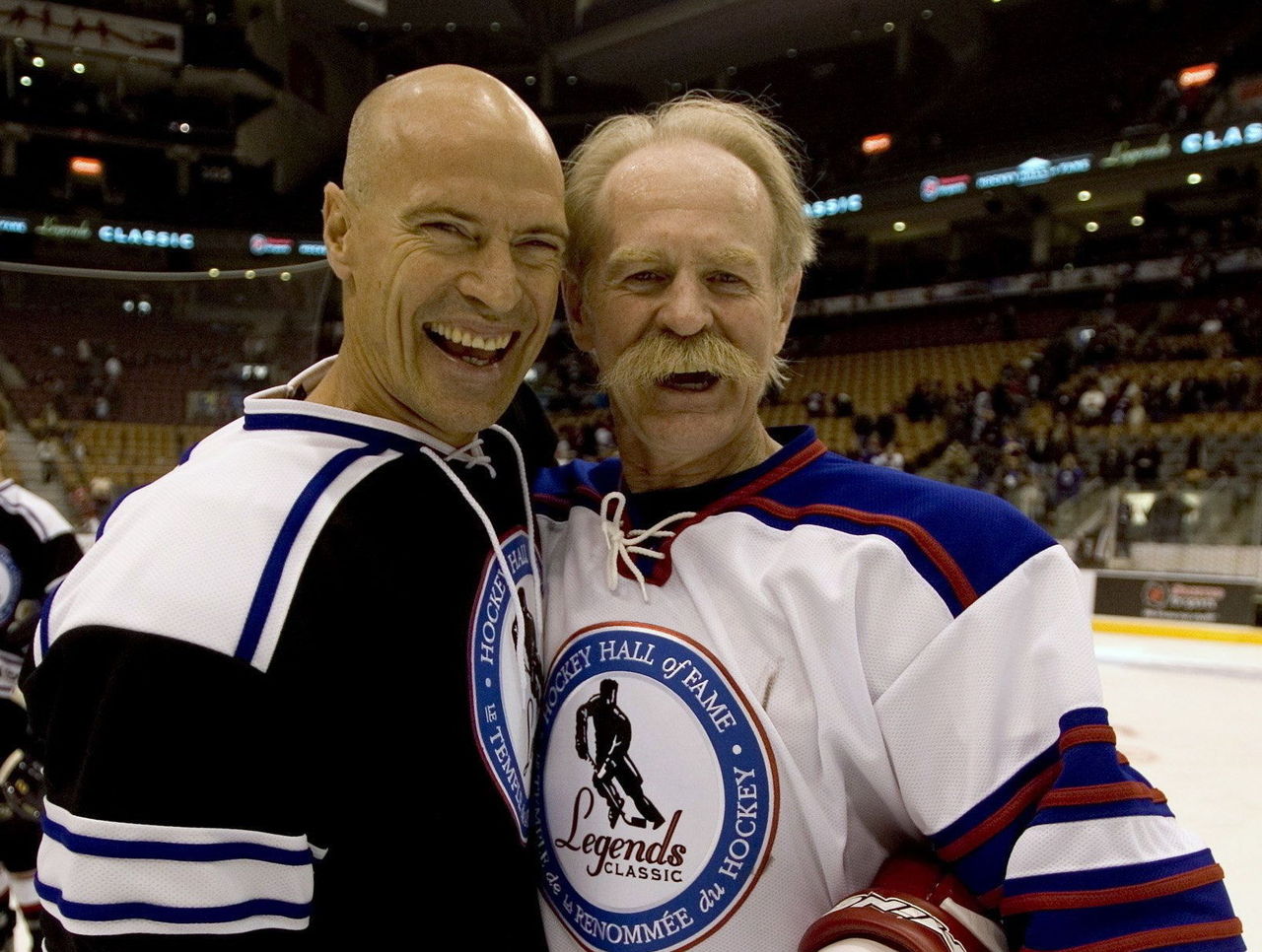 Anson Carter
It is very uncommon to come across a hockey player rocking dreads, but Anson Carter did back in his days in the league and he made them look good. 
The former 30-goal man's dreads usually seemed to poke out of his helmet as he played. However, the helmet never seemed to ruin the oh-so-pretty flow.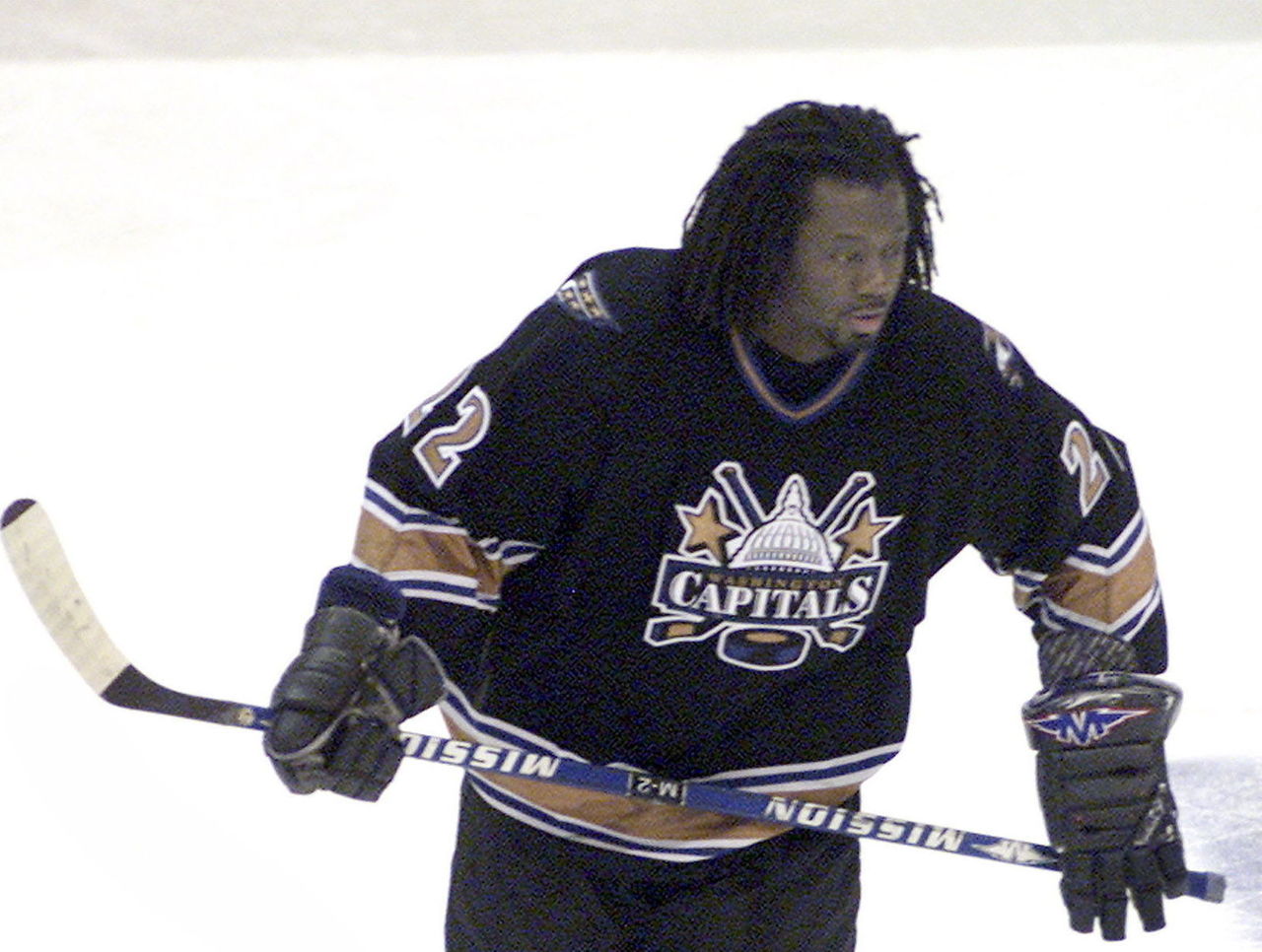 Chris Simon
He may have gained a reputation as a dirty player, but early in his career Chris Simon was known more for his hair. His flow stretched a lot longer than most and in this case even covered his name. 
Luckily with such a unique set of locks, it was pretty easy to spot Simon on the ice, regardless of the obscured surname.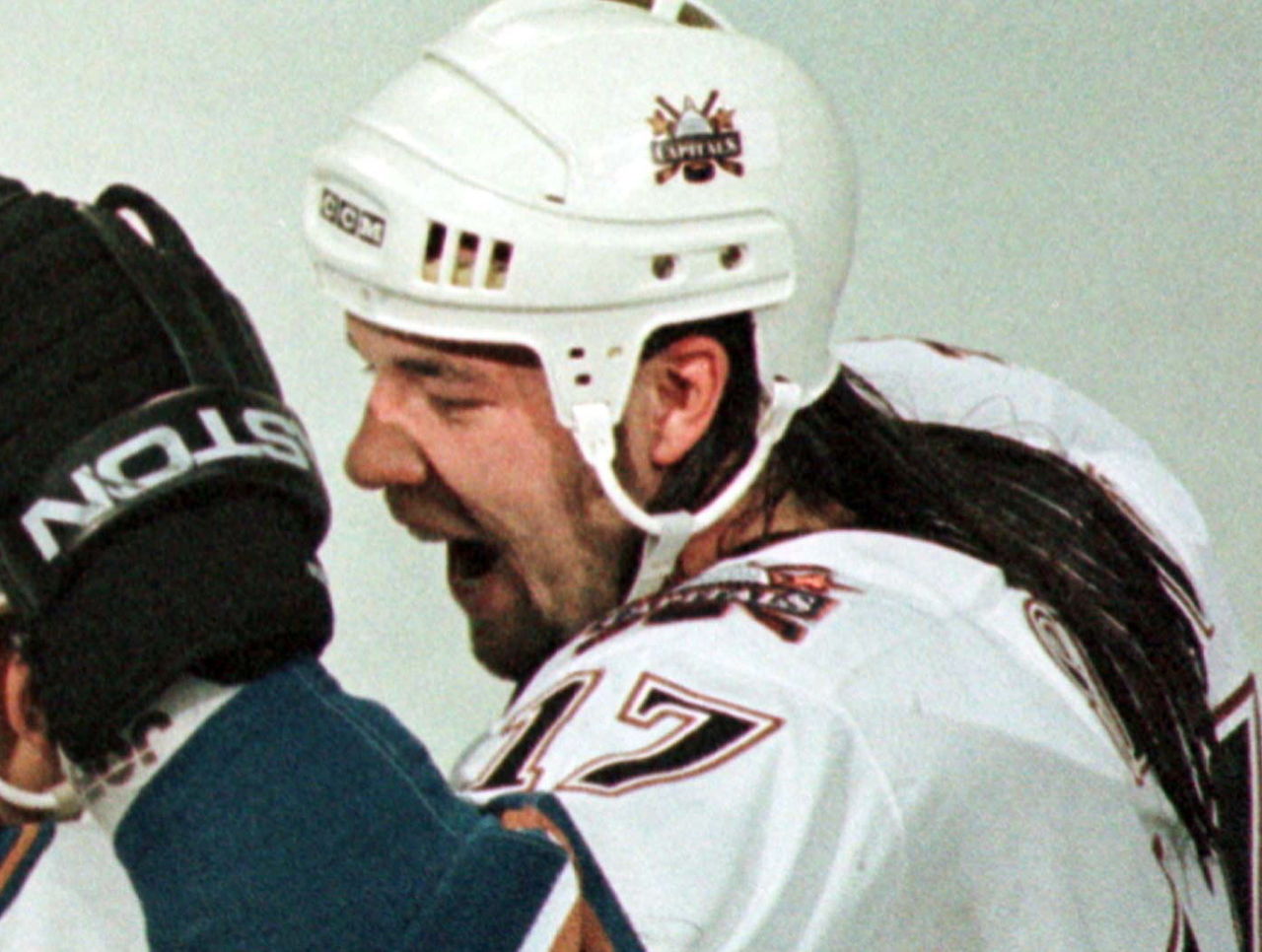 Mike Commodore
It's still a head-scratcher as to how Mike Commodore was ever able to fit his enormous 'fro inside his helmet. 
The former Carolina Hurricanes defender had one of the largest heads of hair of all-time. Though his offensive numbers were nothing to fret about, his hair did set him apart from everyone else. 
With concussions being such a worrisome issue of late, it probably didn't hurt Commodore having an extra cushion of protection.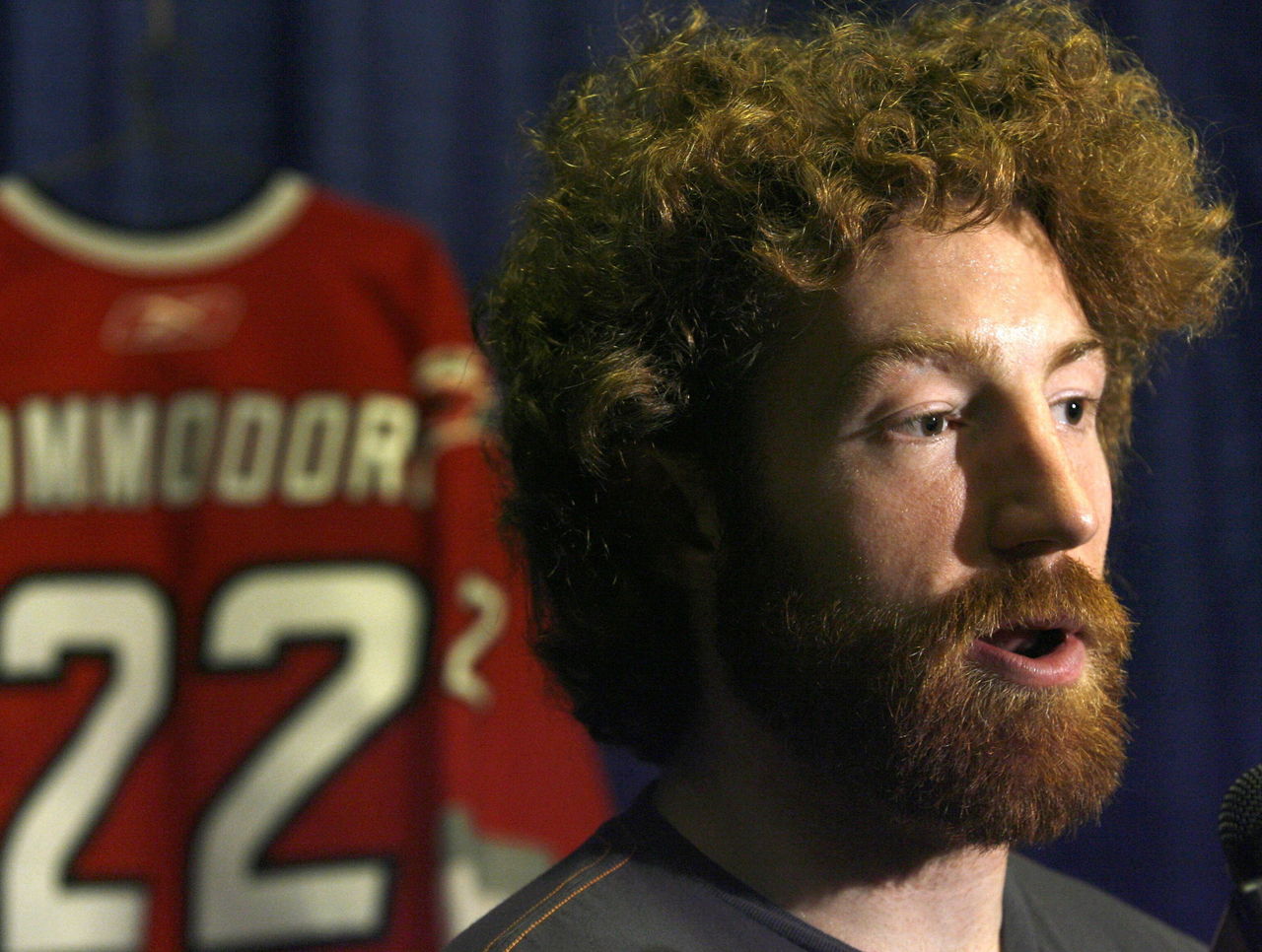 Scott Hartnell
Scott Hartnell plays a very rugged game topped with finesse and that might be the best way to describe his former 'fro. 
Hartnell's hair became a hit during his days with the Philadelphia Flyers with his big curly-mane, even sparking a Hartnell-hair themed night where fans were given fake hair pieces to wear.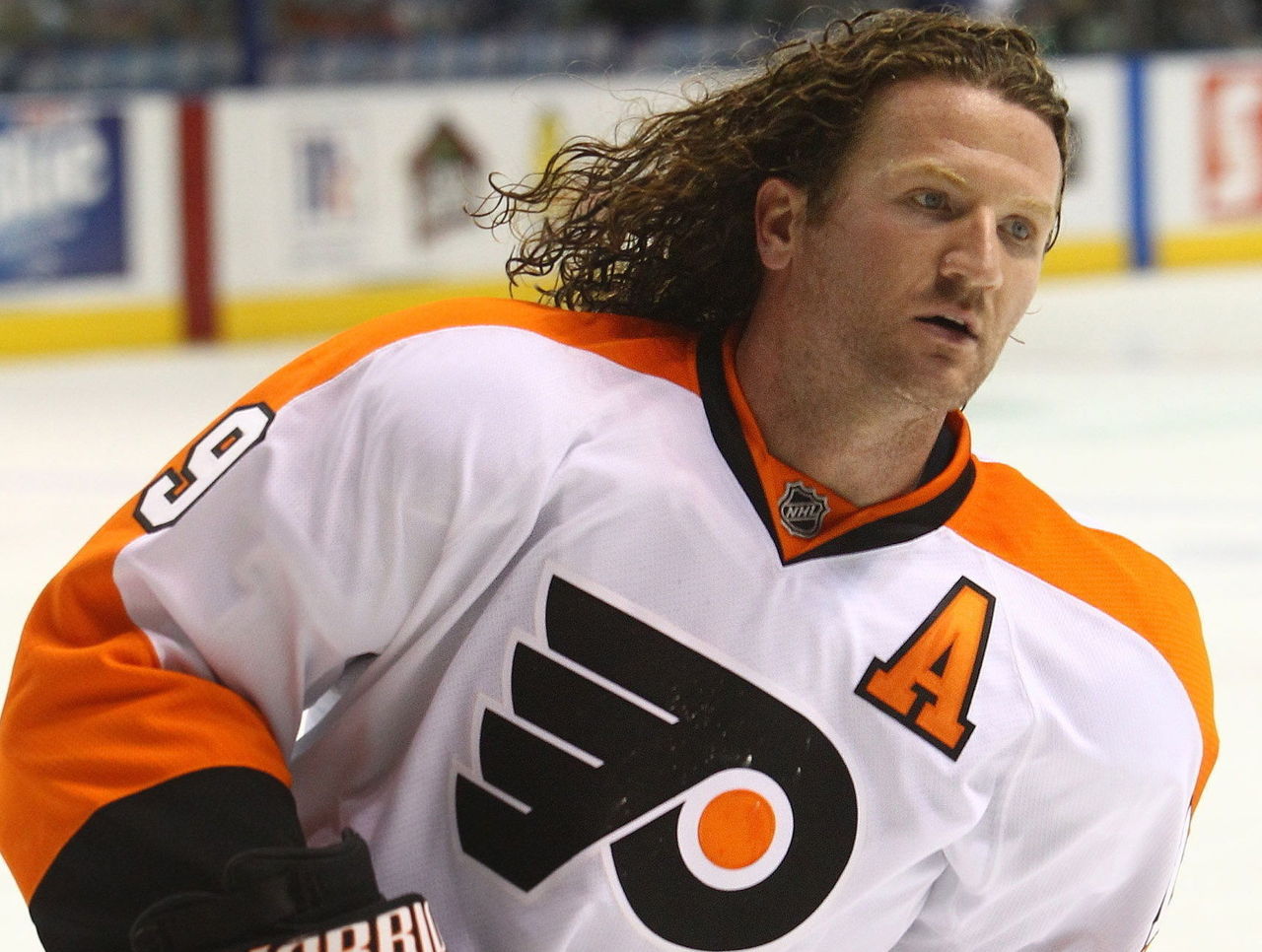 Barry Melrose
Barry Melrose has done it all in hockey: He's played, coached, commentated, and all this while rocking one of the most picturesque flows in the game's history. 
He may have come just short of capturing a Stanley Cup as coach of the 1993 Los Angeles Kings, but rest assure Barry, that flow will be enshrined forever.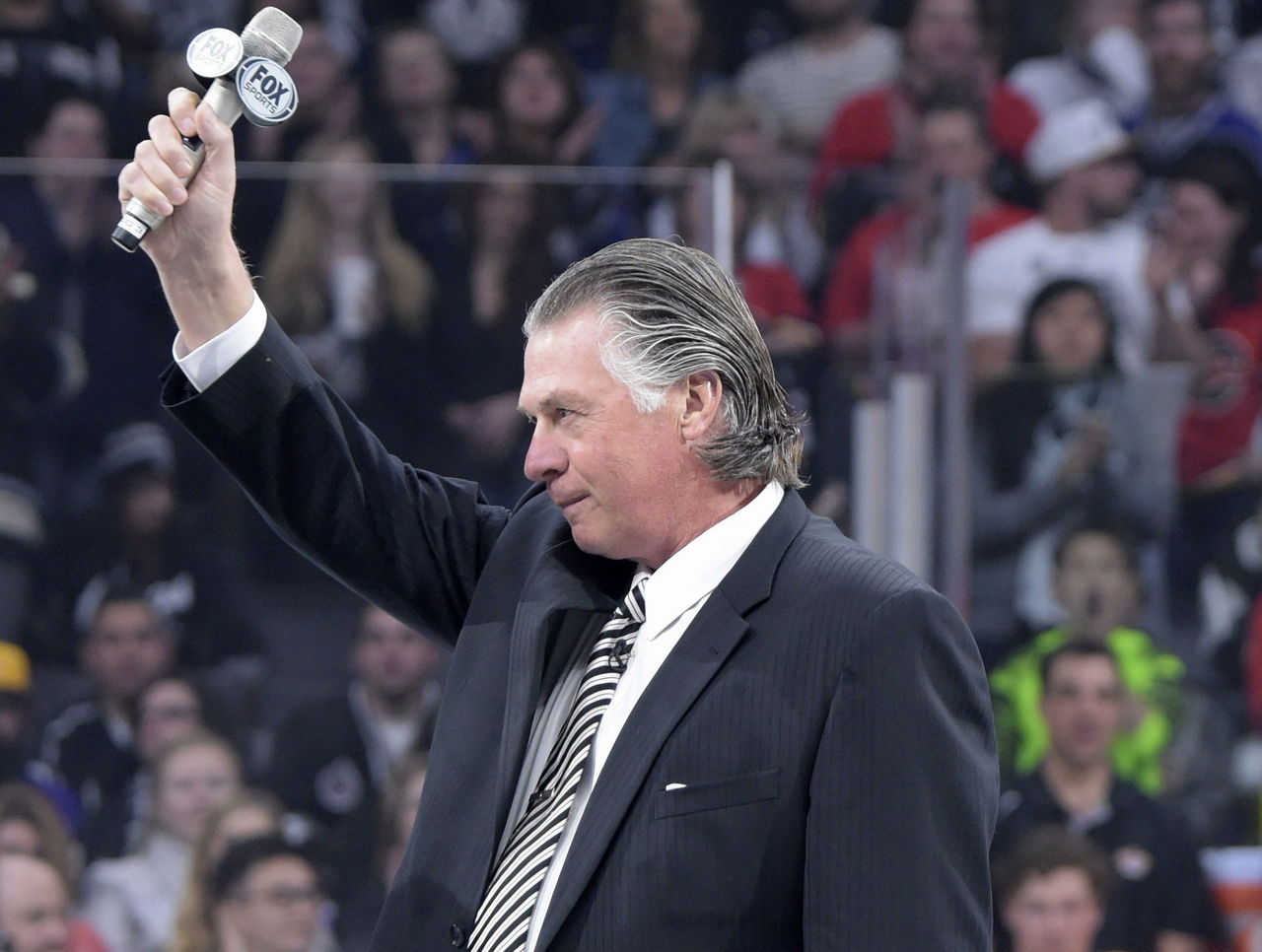 Kerry Fraser
He may have missed a call once in a while, but one thing is for sure, former NHL referee Kerry Fraser's hair was anything but a miss. 
He reffed over 1,900 regular season games and 261 playoff games and it seemed like Fraser's hair was always perfect with a short flow that never seemed to have a hair out of place. 
Of course, this was not by accident.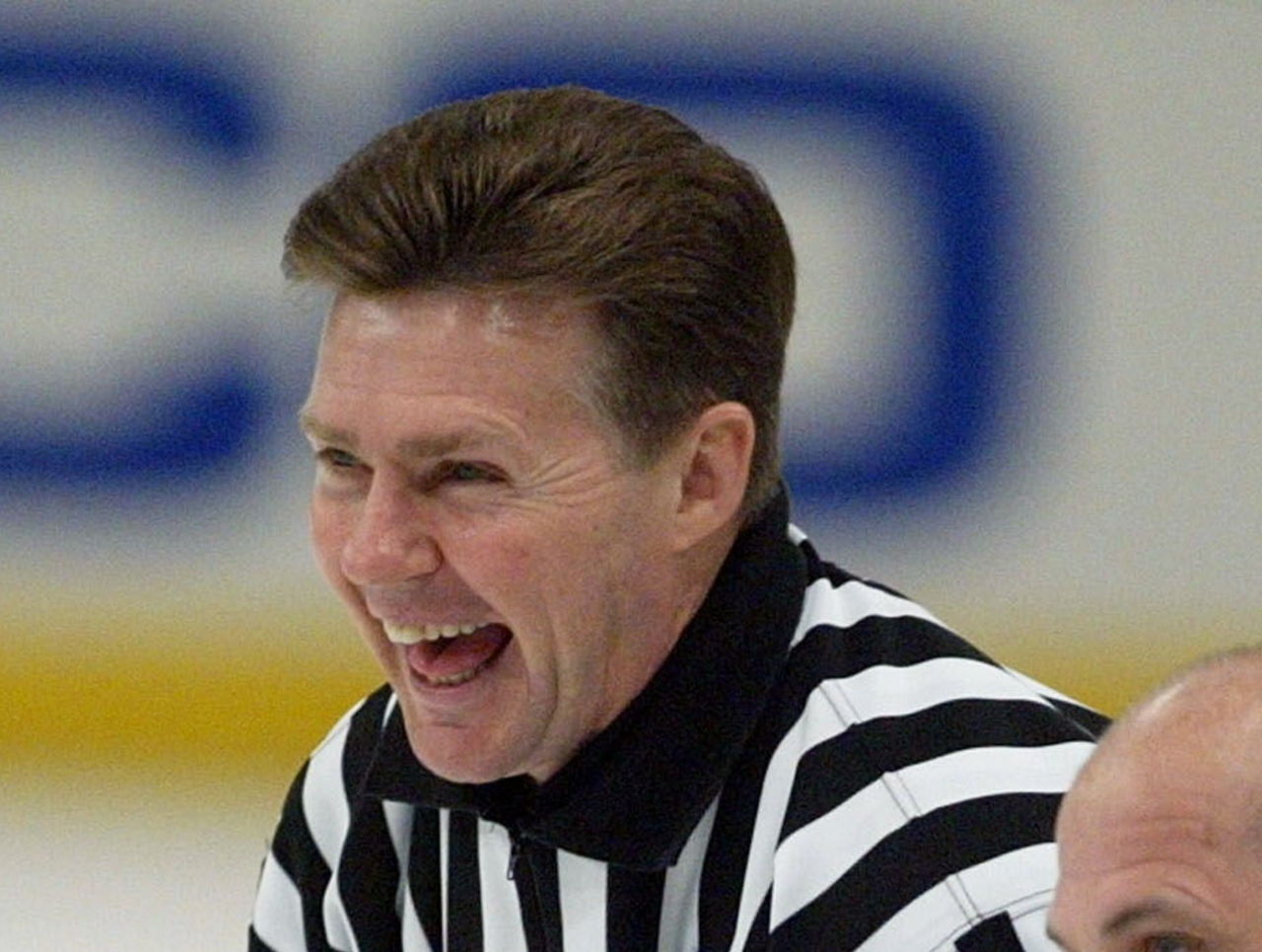 Al Iafrate
He was feared by goalies and defenders for his wicked slapshot, but his hair scared everybody. 
Al Iafrate had one of the most obscure hair cuts in NHL history, with a partially shaved head, with a partial mullet, and what looks like a little island of hair on top. Easily one of the most obscure and original 'dos in league history. 
Guy Lafleur 
"The Flower", a perfect nickname for a player whose head of hair seemed to flow in the wind as he skated down the ice. 
Guy Lafleur was one of the most prolific goal-scorers of his time and with his pretty locks gliding with him down the ice, it's safe to say he looked good filling the net most nights.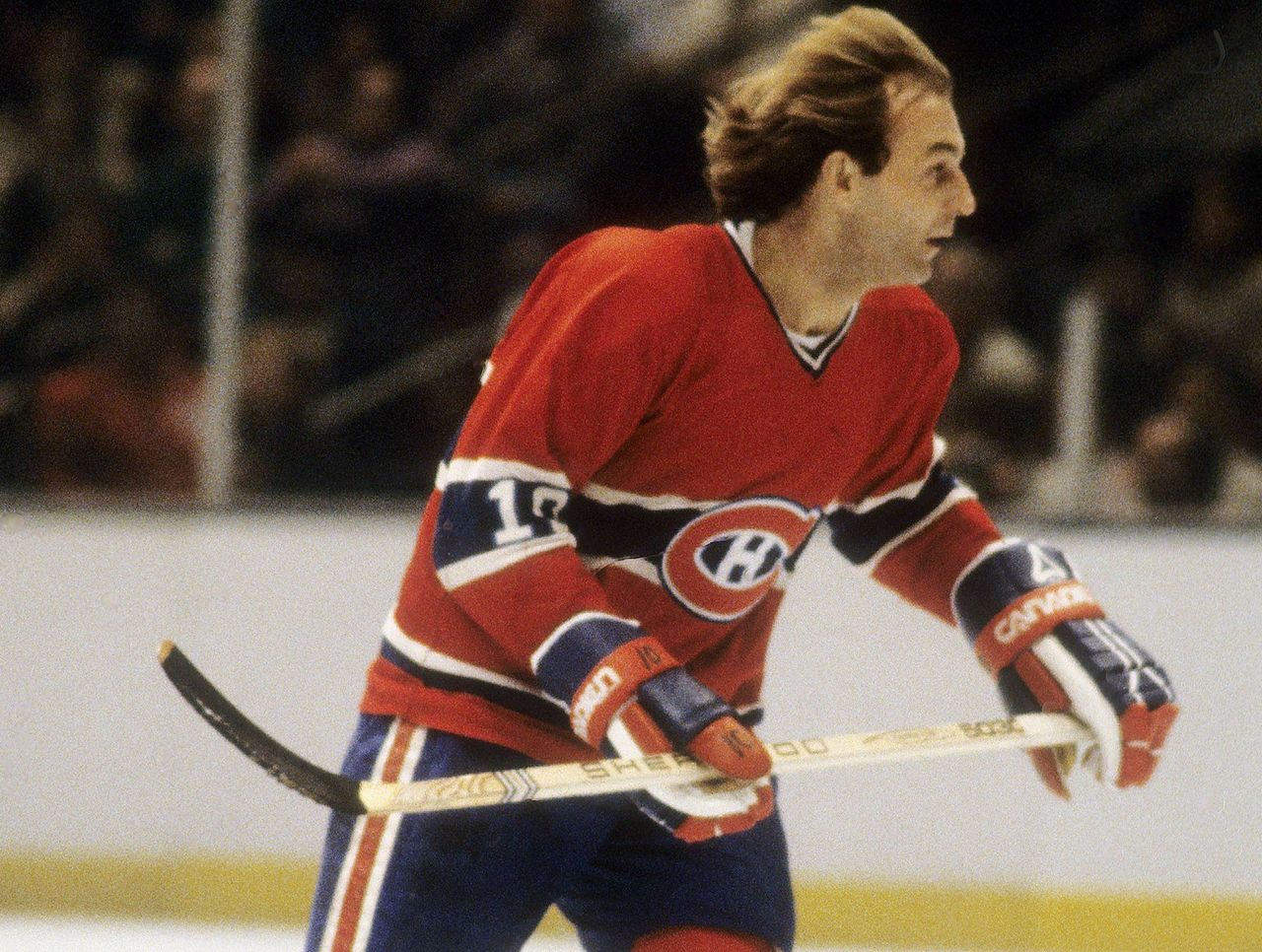 Honorable mentions: Ron Duguay, Dave Schultz, Marty McSorely
Comments
✕
10 best hockey flows of all-time
  Got something to say? Leave a comment below!