10 NHL contracts so good they're untradeable
Presented by

As far as the hockey world knew, the David Clarkson contract was untradeable. The value of his on-ice contribution in Toronto paled in comparison to the dollars and term on his deal.
Well, we were wrong.
Still, Clarkson getting moved basically took lightning striking a unicorn in the same place twice. Were you to compile a list of current NHL contracts you probably couldn't move, his is probably still near the top of the list. Despite being traded, I still deem it generally "untradeable."
Other players have untradeable contracts too, but for the opposite reason. These are the guys who put their ink on a contract and almost immediately started out-performing their deals so comically that if their GMs moved them you'd assume they were huffing paint.
Did you know 24-year-old defenseman Roman Josi is leading the Predators in ice time per game, has 44 points in 62 games, and makes $4 million a year until 2020?
Anyone calling David Poile and asking for Josi in a deal is probably getting hung up on. He's a majorly cost-controlled asset that can seriously contribute in a cap world. He's not going anywhere.
What we've done below is steal an idea from Bill Simmons "trade value" columns and look at 10 players whose value so exceed their contracts that they're borderline untradeable.
We ignored entry-level deals and looked for teams that bought up prime years of a player's career on the cheap (whether they were signed as RFAs or UFAs, we don't really care) who bring so much to the table it would take more than a crowbar to pry them from their current rosters.
***
10
Alex Pietrangelo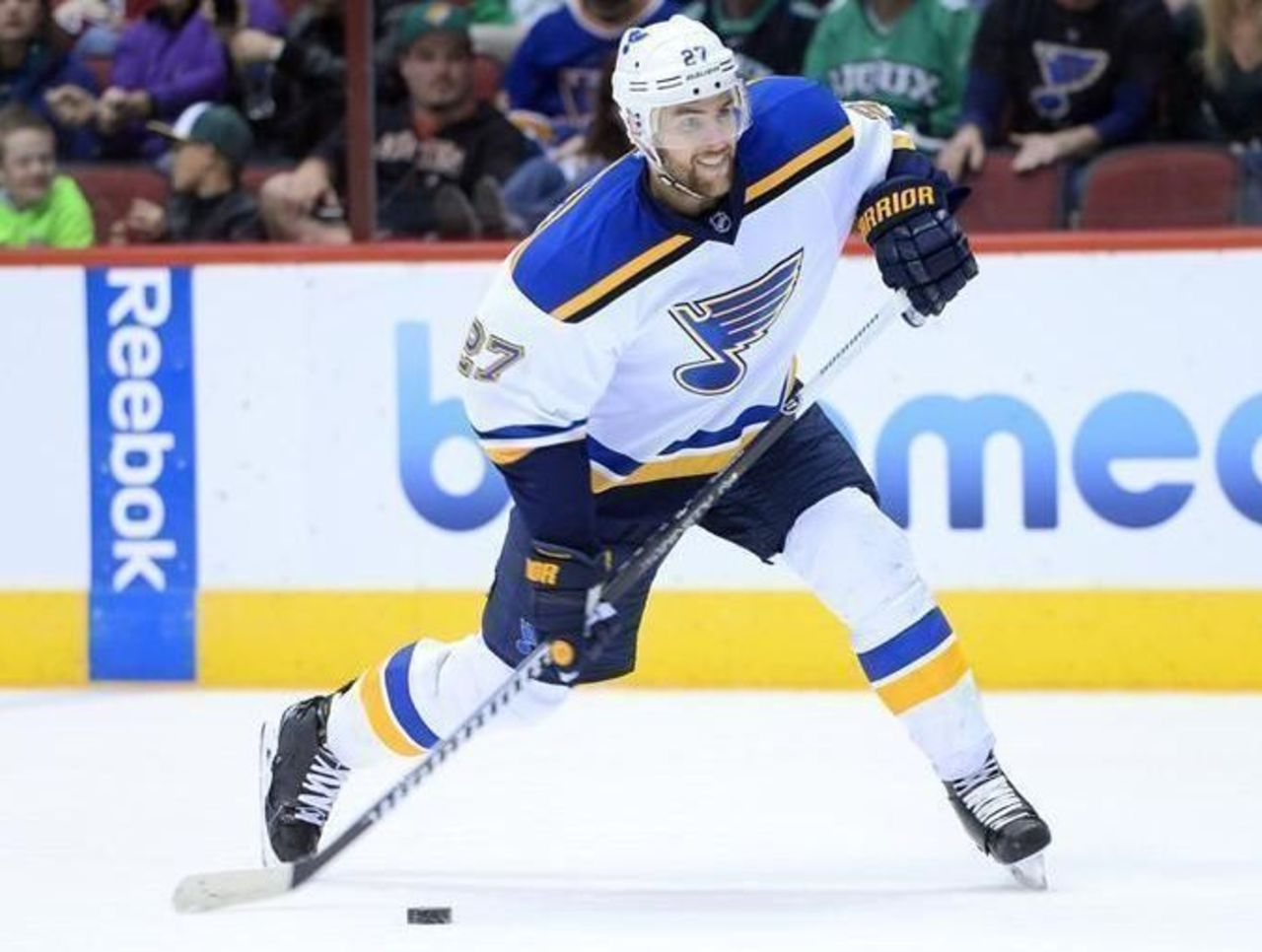 Contract: $6.5 million annual average value (AAV) per season through 2020
The price of a stud D-man is about to change, as P.K. Subban's $9-million per year deal just proved. You've already heard Pietrangelo's name in Norris Trophy conversations, and the guy is just 25 years old. This year, he's put up 32 points, has led the Blues in ice time by a significant margin and finds himself as one of the team's assistant captains. He is, flatly, part of the team's core. His deal takes him through the prime years of a defenseman's career. Goooood luck prying him out of St. Louis.
(Honorable Blues mention: Kevin Shattenkirk, who will earn a mere $4.25 million per season for two more years.)
9
Nick Bjugstad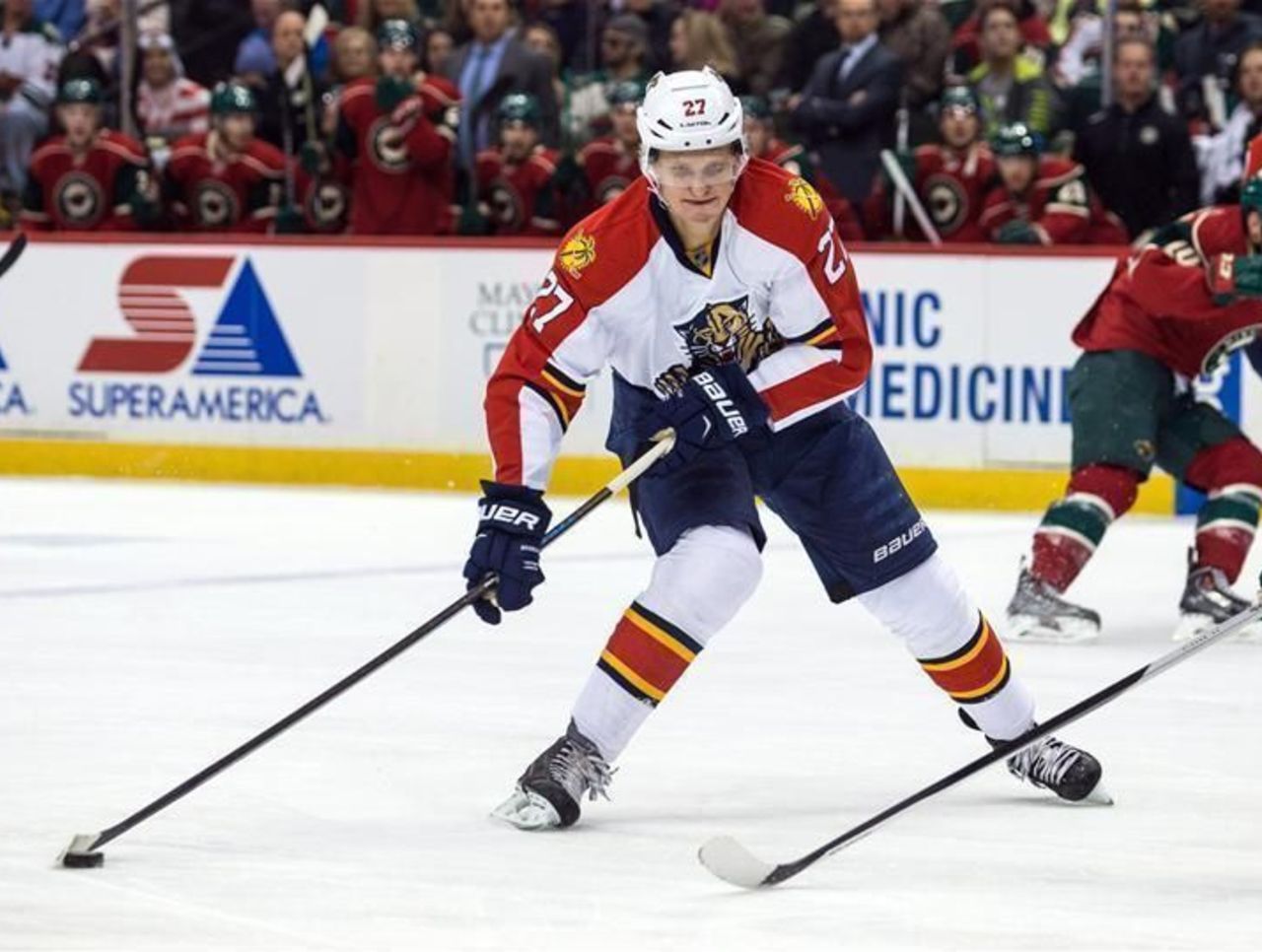 Contract: $4.1 million AAV through 2021
Here's what you need to know about Bjugstad: he's 22-years-old, 6-foot-6, he centers the Panthers top line and leads the team in points with 36 (21 goals) through 61 games.
He's locked up for six more seasons for less than Leafs center Tyler Bozak. Don't bother calling.
8
TJ Brodie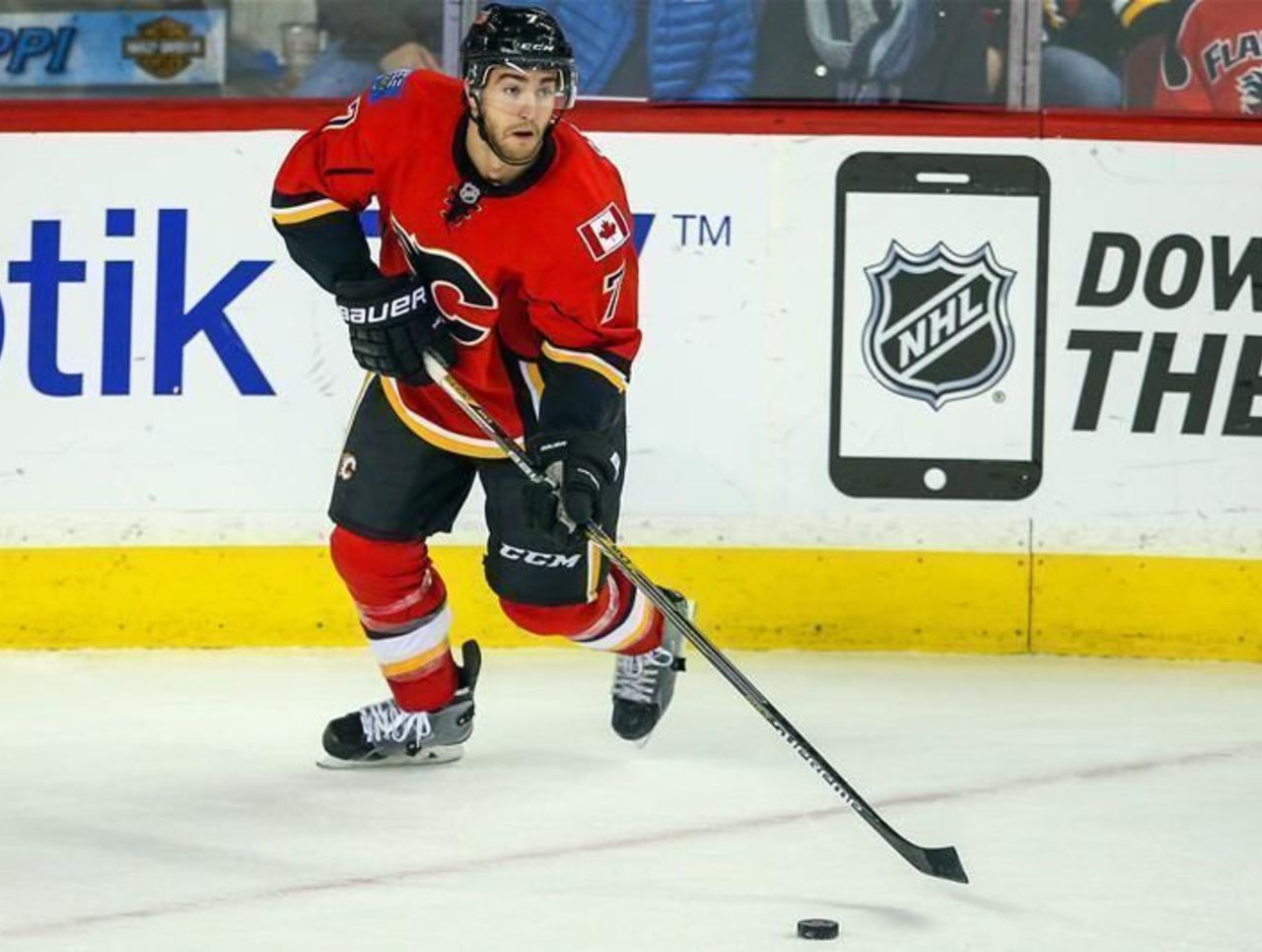 Contract: $4.65 million AAV through 2020
Only 10 players in the NHL average more minutes per game than Brodie, the Flames' 24-year-old defenseman. He's in the top-20 in scoring among blue liners despite 35 D-men having more power play points. And the Flames get five more seasons for a top pairing guy for well under five mil. That'll accelerate any team's rebuild.
Even better: that contract kicks in next year, he's actually making $2.125 for this one.
(Honorable Flames mention: If there were more term on this deal I'd have ranked it - Mark Giordano will make $4.02 million again next season. They aren't picking up your calls for him either.)
7
Logan Couture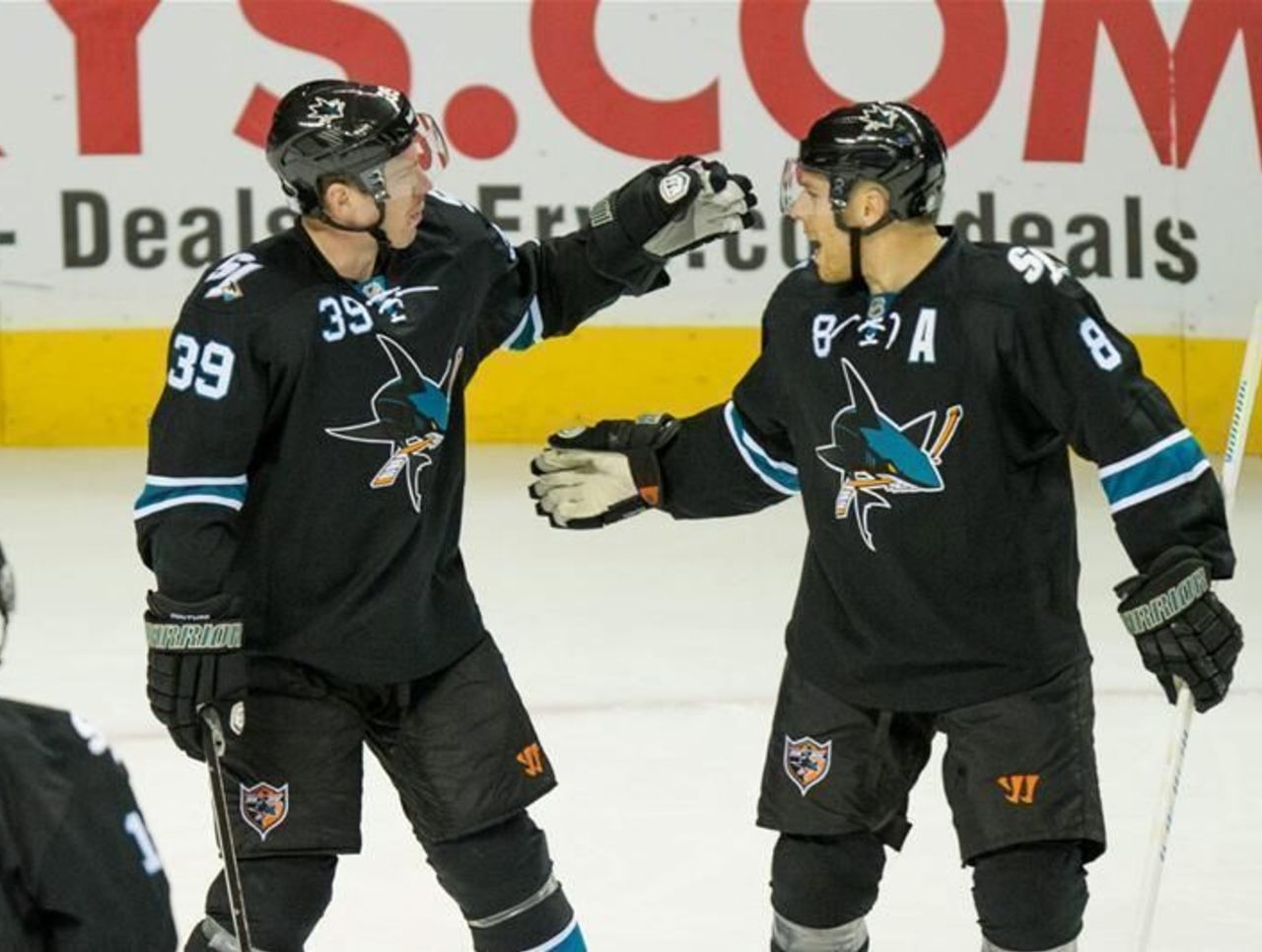 Contract: $6 million AAV through 2019
Six million may not be chump change, but the bang for your buck is still tremendous with Couture. You're talking about a 6-foot-1, 200 pound center that's under 26 years old and sits inside the top-20 in NHL scoring with 53 points. He's basically been handed the keys to the Sharks locker room (though he doesn't officially wear the C). He's in his prime. When you compare that to what other top centers will be earning (Toews' new deal is for 10.5 million per for eight seasons, for example), having him cost-controlled at $6 million is a bargain.
(Honorable Sharks mention: Joe Pavelski is on the same deal, he just hit 30 goals for the third straight year and is on his way to his second straight year with 40.)
6
Max Pacioretty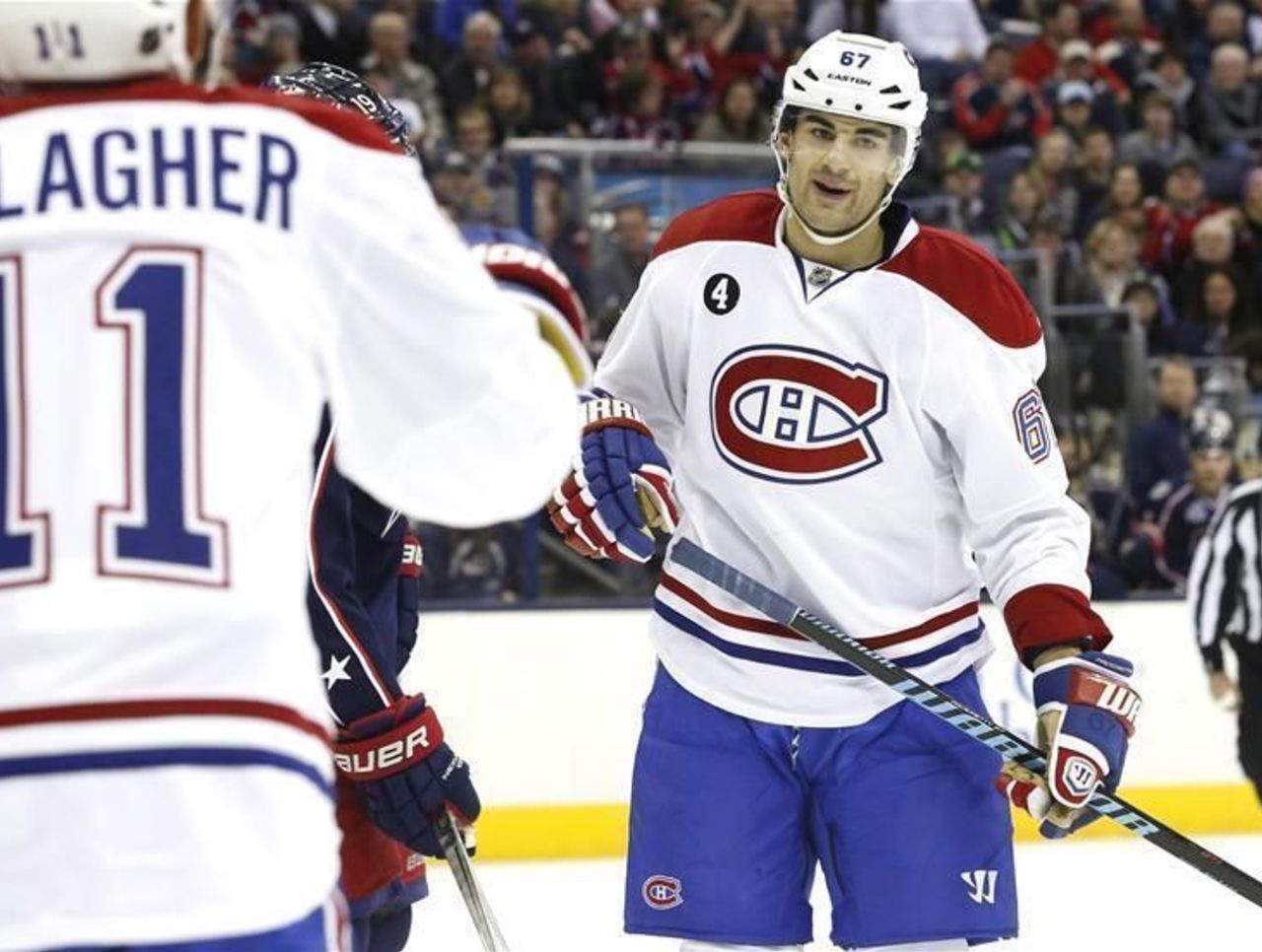 Contract: $4.5 million AAV through 2019
Once comically described as the Canadiens' worst contract on the CBC's website, Pacioretty is a GMs dream. At 6-foot-2 and 220 pounds, the apparently indestructible 26-year-old has put up his second straight 30-goal season (already) after scoring 39 last year. On the top line, young, big and making less than guys like Scott Hartnell, Ryane Clowe and Steven Weiss? You're doing okay there, Habs.
(Honorable Habs mention: Brendan Gallagher makes $3.75 through 2021.)
5
Jamie Benn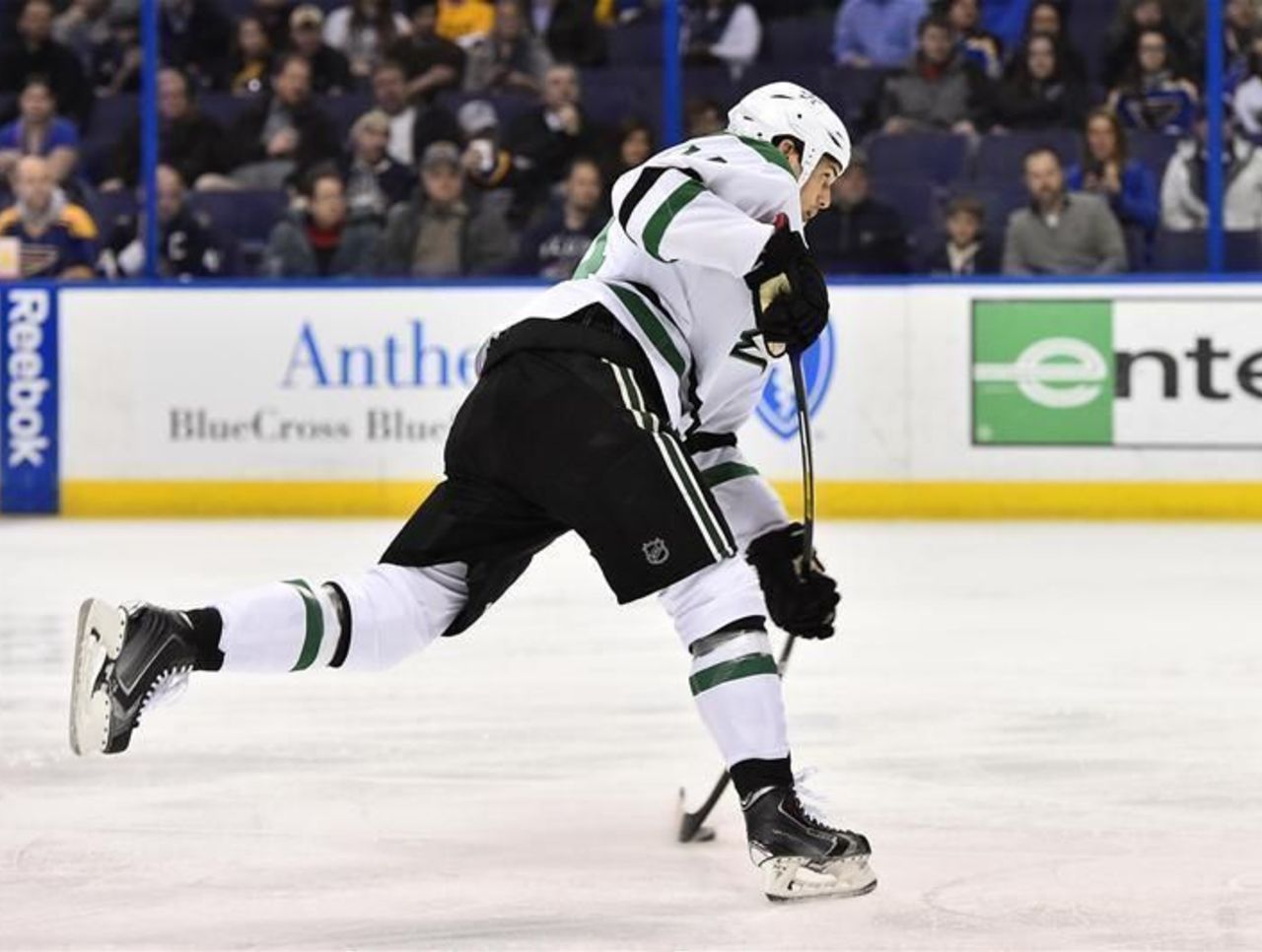 Contract: $5.25 AAV through 2017
At this point, Benn is the Dallas Stars. The team's 25-year-old captain has crept into the NHL top-10 in scoring with 60 points in 61 games. He's a rock of a player at 6-foot-2 and 210 pounds, he plays physical and he nicely complements the team's other great forward, some guy named Seguin. There may only be two seasons left on this deal, but call up Jim Nill and ask the cost to acquire him. It might take your whole roster.
4
Carey Price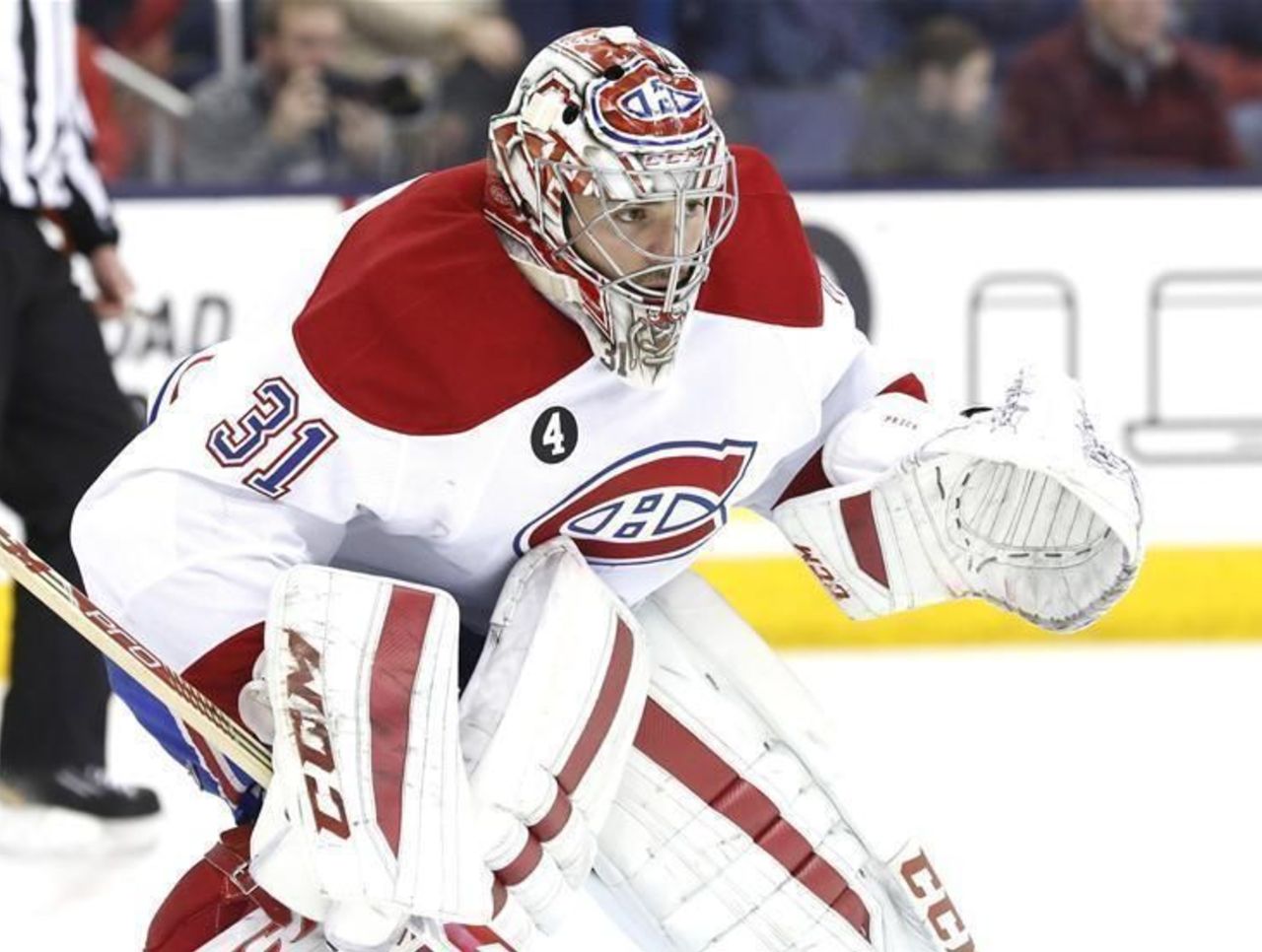 Contract: $6.5 million AAV through 2019
Let's not mince words: Price is the best goaltender in the world. Pekka Rinne (32 years old, $7 million per until 2019) is in the conversation, but those two have started to separate themselves from the pack. Neither are about to get dealt, but when the 27-year-old Price wins a Vezina this summer and you have him at $6.5 million for four more seasons (his prime age seasons, incidentally), you're not trading him for less than a hockey bag full of diamonds.
3
Victor Hedman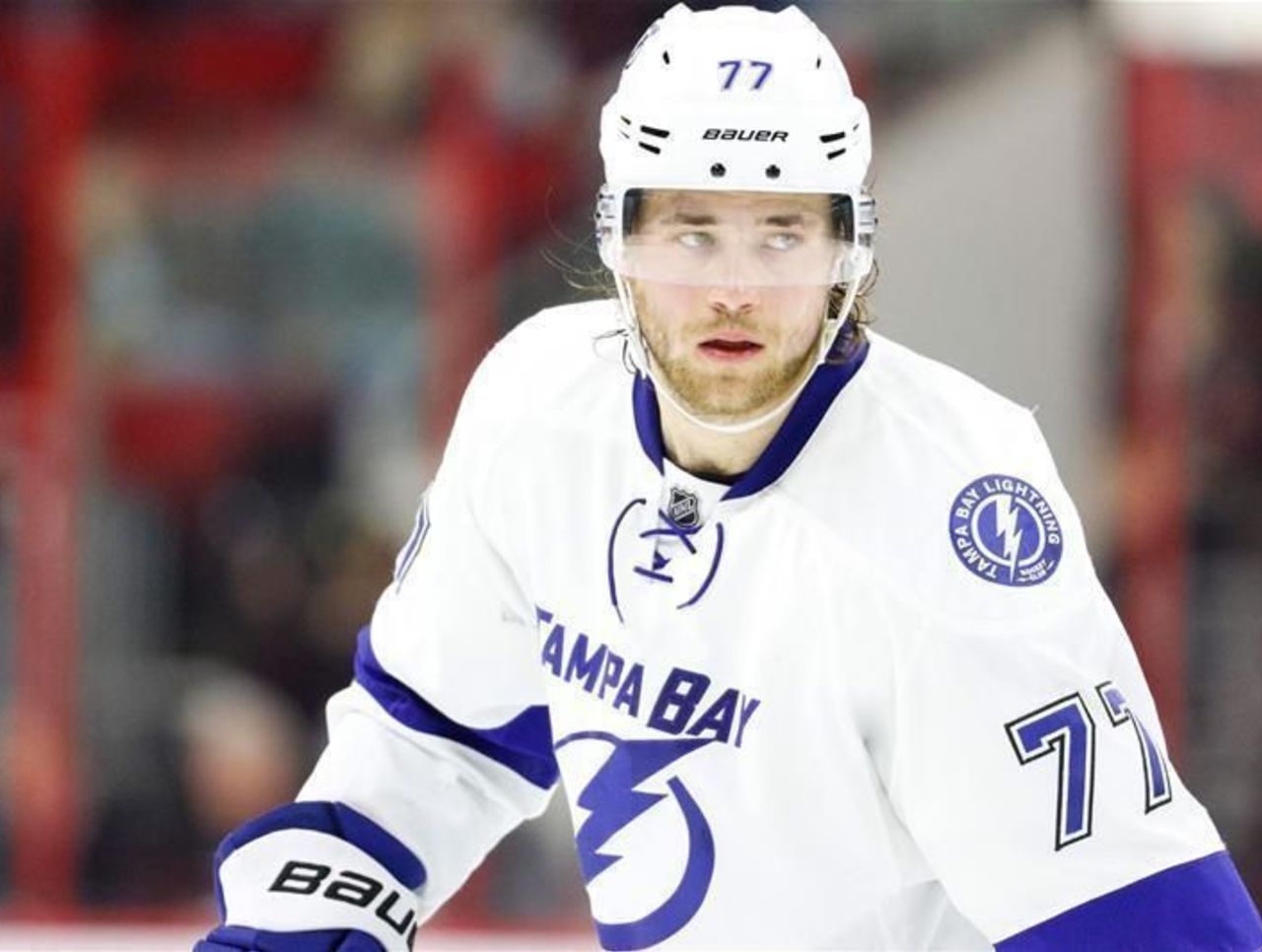 Contract: $4 million AAV through 2017
Before Hedman's injury early in the season, the 6-foot-6, 233 pound Swedish defenseman was making a case for the Norris Trophy. Much like Zdeno Chara proved, it can be hard to control such a huge frame early in a D-man's career, but he's found it. He leads the Tampa D-corps in ice time per game, is on the verge of hitting 30 points through only 42 games and has an unfathomably high ceiling. His next contract may be a doozy, but good luck prying him from GM Steve Yzerman and the Bolts, where he'll be earning $4 million for two more seasons as one of the league's best defenders.
2
John Tavares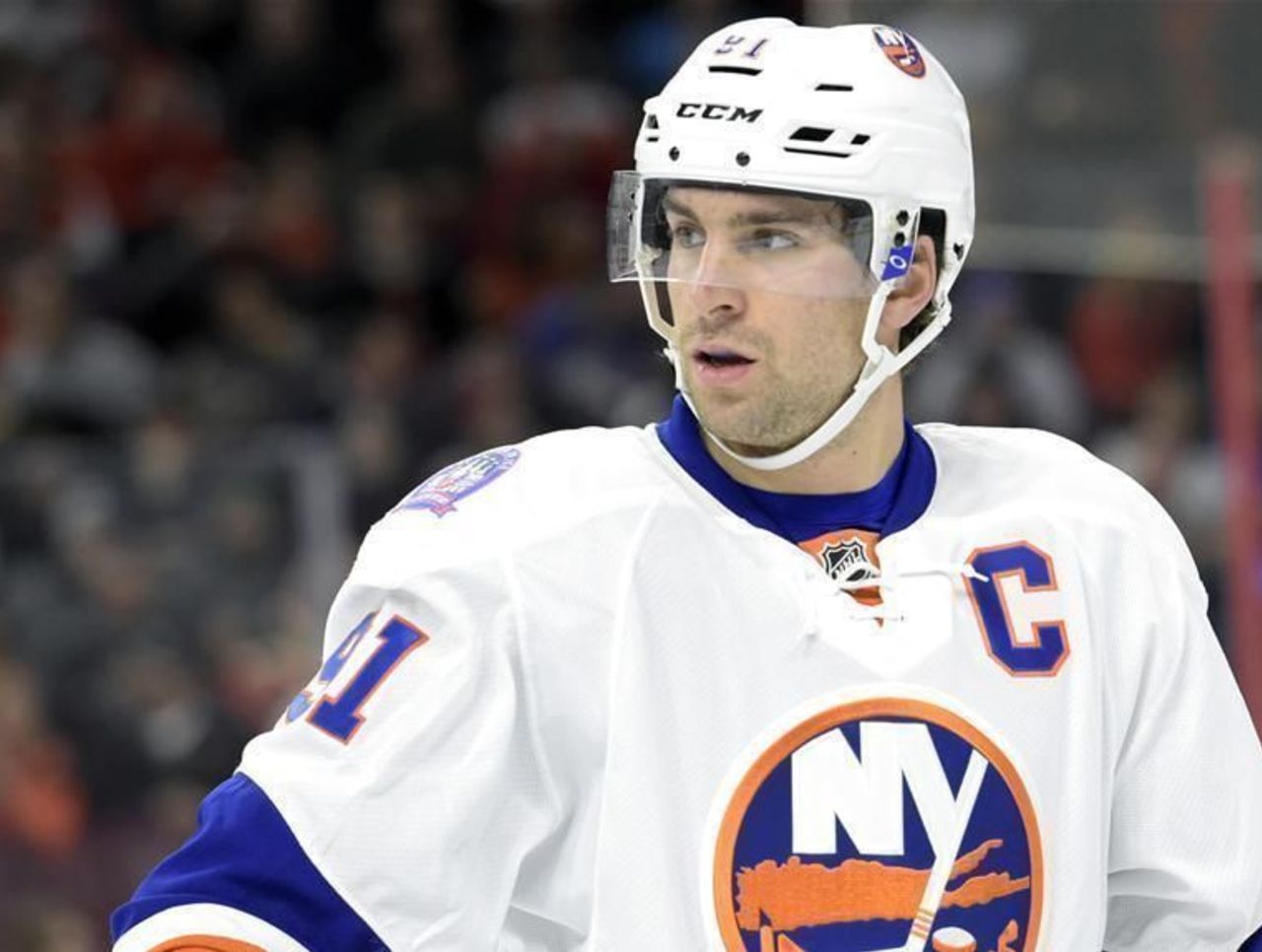 Contract: $5.5 million AAV through 2018
We've officially moved away from where things need to be explained. This guy should probably fire his agent.
Last year, Tavares was a Hart Trophy finalist in a class with Sidney Crosby and Alex Ovechkin and he could receive the honor again this year. He's one point off the league lead, is a monster play driver, is the captain of the team and is … 24.
When that contract is up in 2018, you can basically just double that AAV per year. In the meantime, the Islanders get three more years of him making Dave Bolland money. Dave Bolland!
(Honorable mention: Kyle Okposo makes $2.8 million this year and next, while Travis Hamonic makes $3.875 until 2020.)
1
Tyler Seguin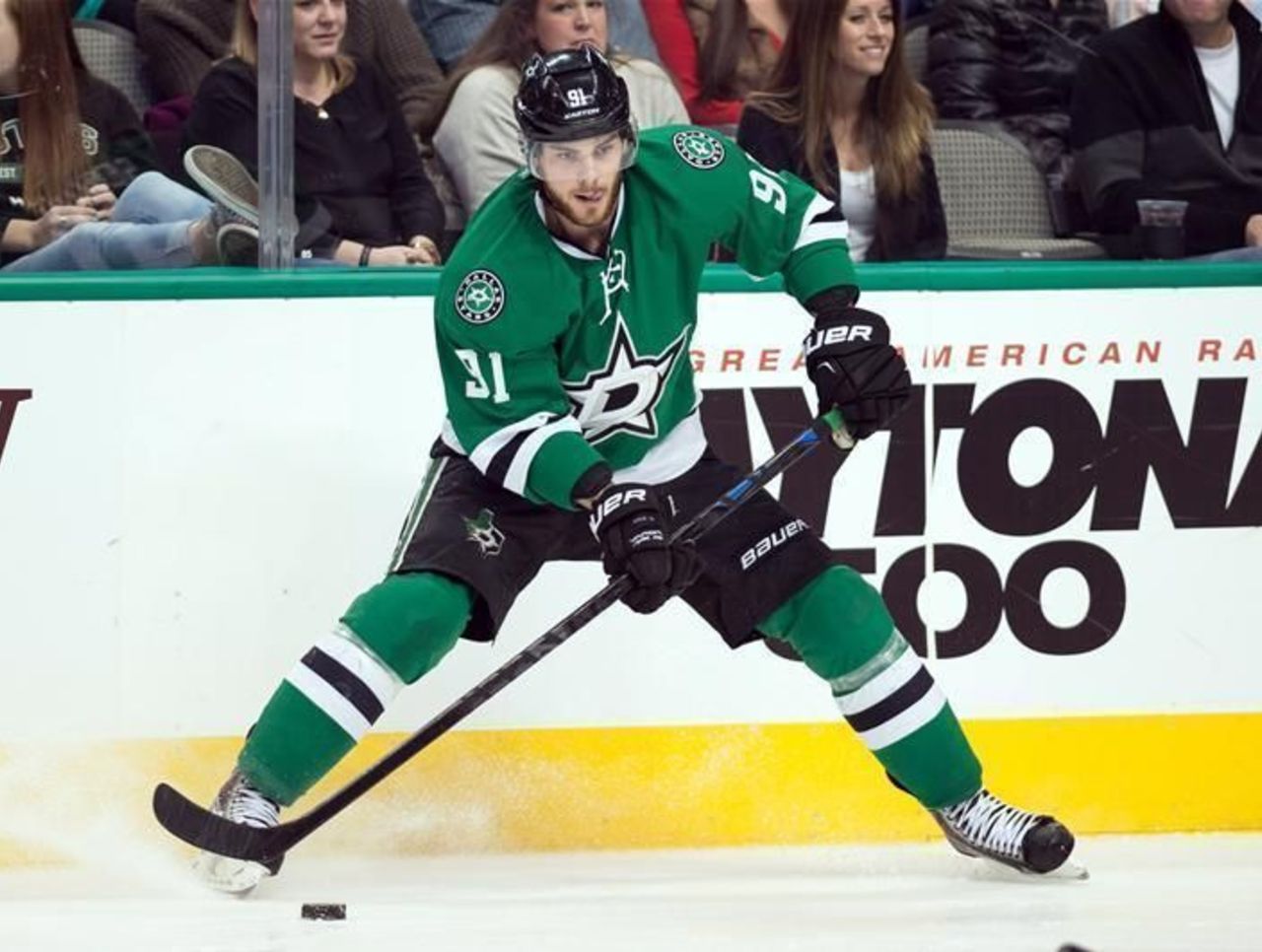 Contract: $5.75 million AAV through 2019
I know. The most untradeable contract in the NHL has actually been traded. I get that. But for the love of Pete Chiarelli, how, how, HOW do you trade this contract? You certainly can't anymore. ...Right?
Seguin currently sits third in the NHL in points per game (1.07), racking up 59 through 55 contests, including 29 goals.
He did this as a (just turned) 23-year-old who has size, speed and a Stanley Cup on his resume. If he's healthy, he'll have a legitimate shot at the Art Ross Trophy all four of the remaining years on his contract, while earning less than say, Mike Richards.
***
Some other likeable contracts:
Marc-Edouard Vlasic: $4.25 through 2018
Bryan Little: $4.7 through 2018
Matt Duchene: $6 through 2019
Gabriel Landeskog: $5.571 through 2021
Ryan Johansen: $4 through 2017
Niklas Hjalmarsson: $4.1 through 2019
Nicklas Kronwall: $4.75 through 2019
Taylor Hall: $6 through 2020
Ryan Nugent-Hopkins: $6 through 2021
Drew Doughty: $7 through 2019
Jonas Brodin: $4.16 through 2021
Ryan McDonagh: $4.7 through 2019
Wayne Simmonds: $3.975 through 2019
John Carlson: $3.967 through 2018
Comments
✕
10 NHL contracts so good they're untradeable
  Got something to say? Leave a comment below!