5 moments that defined Martin Brodeur's career
Ray Stubblebine / REUTERS
Presented by
Upon his retirement from professional hockey, Martin Brodeur will go down as one of the game's all-time greats - and for good reason.
Here's a look at five moments that defined the goaltender's legendary career.
Record-breaking win No. 552
With a 3-2 victory over the Chicago Blackhawks on March 18, 2009, Brodeur posted win No. 552 of his career, passing Patrick Roy to become the NHL's winningest goalie at age 36.
Brodeur, of course, didn't stop there, setting the bar for wins at 691. His final victory came six years later in a 3-0 decision over the Colorado Avalanche as a member of the St. Louis Blues.
His first win came at the tender age of 19 - a 4-2 victory over the Boston Bruins on March 26, 1992, almost two years after the New Jersey Devils lucked out by calling Brodeur's name with the 20th overall pick on draft day.
Olympic gold in Salt Lake City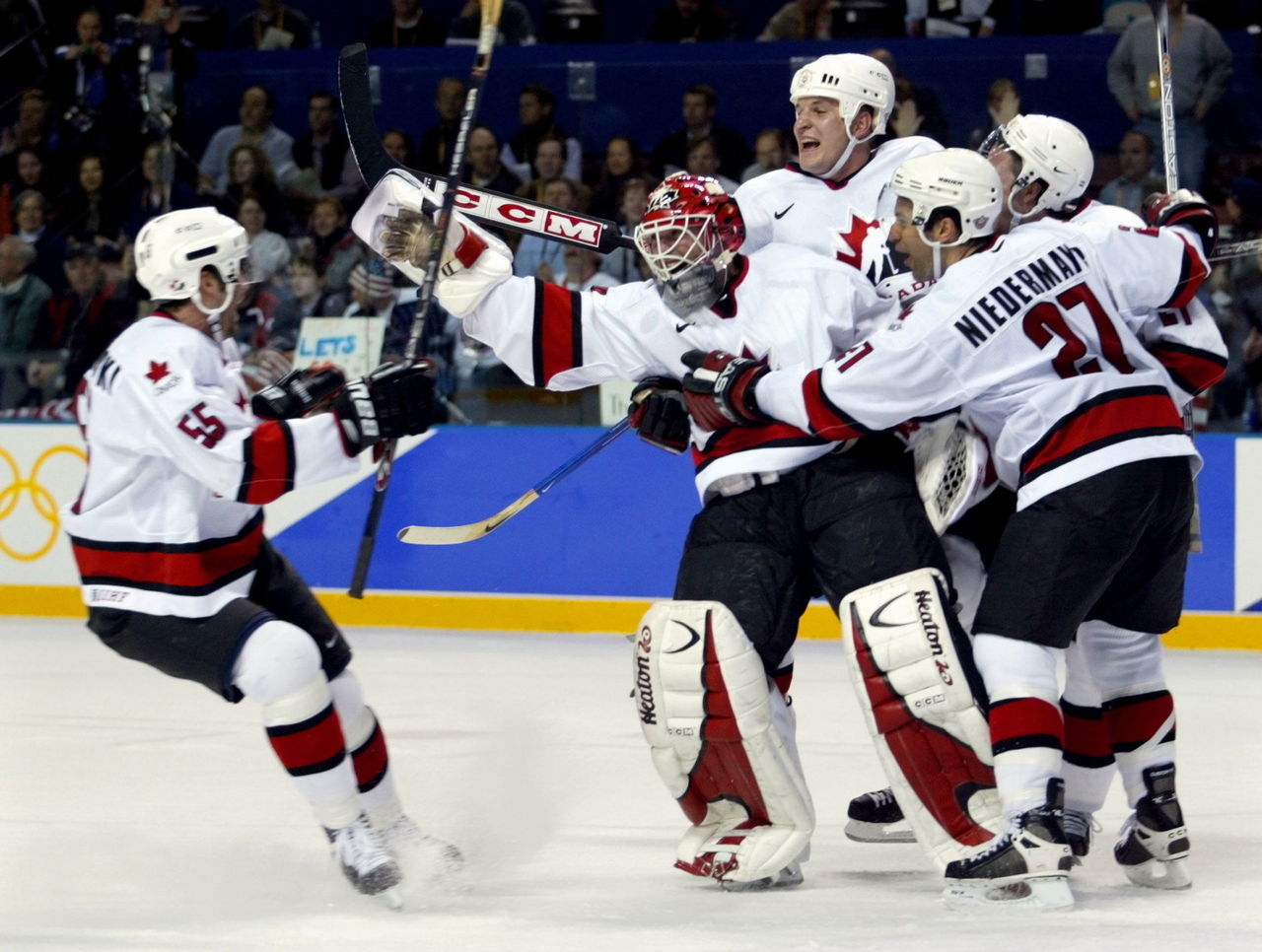 Initially pegged to serve as Curtis Joseph's backup for the international tournament, Brodeur grabbed the starting gig and ran with it after Canada dropped the tournament opener to Sweden. 
Brodeur backstopped Canada to a 5-2 win over USA in the gold medal match, finishing the tournament with a 1.80 goals-against average and a .917 save percentage. 
As such, Brodeur was the goalie of record in helping Canada seize its first gold medal in men's hockey in 50 years, winning the hearts of even the most stringent Devils detractors north of the border.
Shutout No. 104
In a 4-0 win over the Pittsburgh Penguins on Dec. 21, 2009, Brodeur made 35 saves en route to his 104th career shutout, passing Terry Sawchuk for the all-time lead in that statistical category.
The record, held by Sawchuk since the 1969-70 season, is unlikely to ever be broken; among today's active goalies, 35-year-old Roberto Luongo now ranks first with 68.
3rd Stanley Cup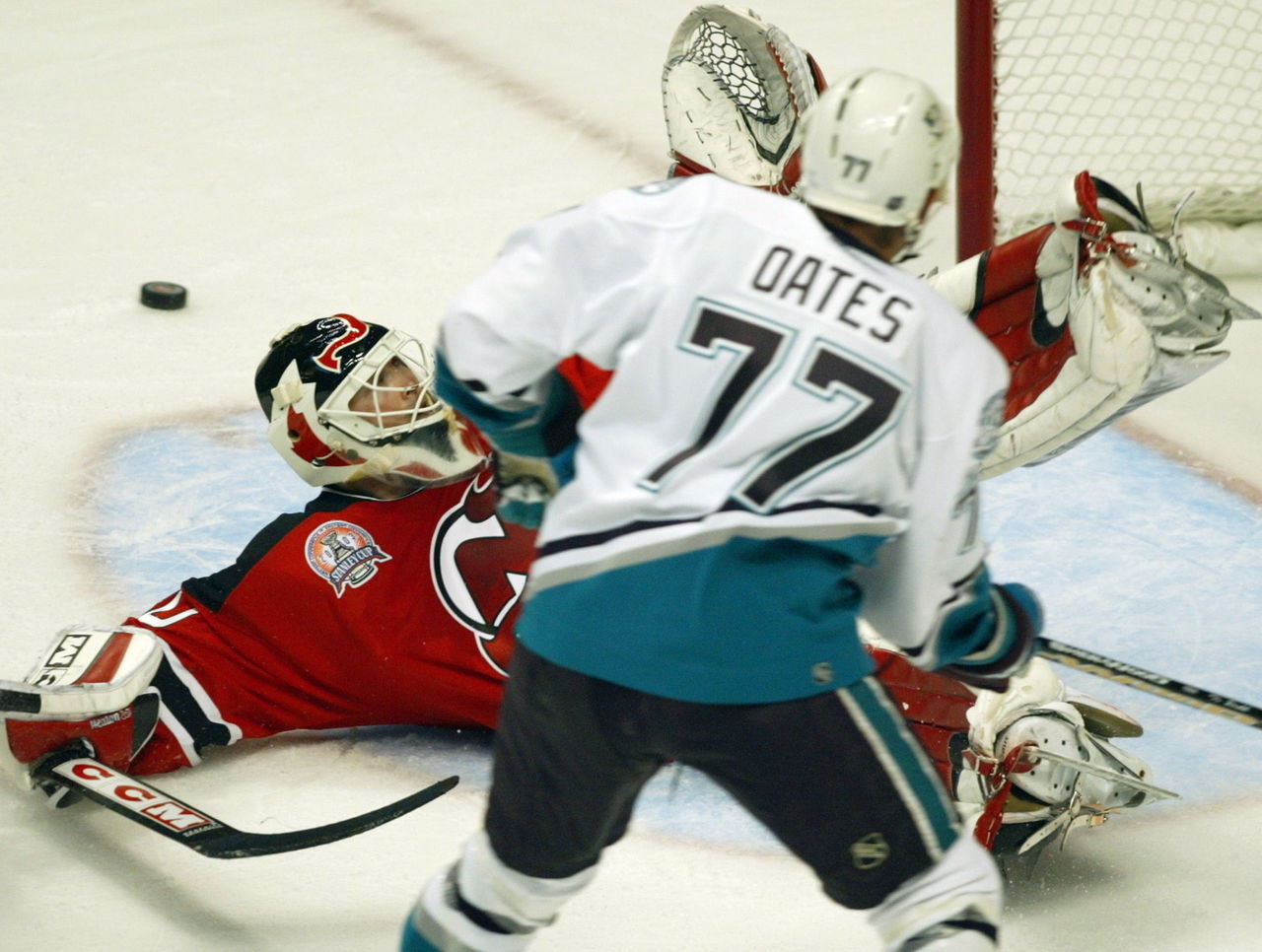 Of his three Stanley Cup victories with the Devils, Brodeur posted his best postseason numbers in 2003, culminating in a shutout win over the Anaheim Ducks in Game 7 of the final.
Brodeur, who set a record for shutouts in a playoff season with seven, blanked the Ducks three times and finished with a save percentage of .934, the highest of all his Cup runs.
He was thwarted from winning his first Conn Smythe by counterpart Jean-Sebastien Giguere, whose .945 save percentage explained why the Ducks had even made it that far.
He shoots, he scores
Brodeur was known as one of the best puck-handling goalies, and even caused the NHL to add the trapezoid behind the net to limit his ability to do so.
His skills were on full display during the 1997 playoffs, as Brodeur - credited with a record three goals in his career - fired the puck down the ice and straight into the Montreal Canadiens' net.
Comments
✕
5 moments that defined Martin Brodeur's career
  Got something to say? Leave a comment below!