5 Questions with Ryan Whitney
Derek Leung / Getty Images Sport / Getty
Presented by
"5 Questions" is a series that will run periodically throughout the year featuring some of hockey's most interesting personalities.
Today's "5 Questions" were thrown to Ryan Whitney, a 6-foot-3, 220-pound defenseman who put up 259 points over 10 seasons in the NHL. 
This year, the 31-year-old has taken his talents to Sochi, Russia to give the KHL a chance, where he's amassed 18 points over 30 games.
Whitney is a refreshing personality in a sea of hockey professionals with few (if you don't follow him on Twitter, rectify that situation), so it was a no-brainer for us to reach out to him for a conversation.
And so, here we go ... 5 Questions with Ryan Whitney:
#1
We hear a lot of things about the KHL over here on this side of the pond. After a decade of NHL hockey, what stands out as the most glaring difference?
Honestly, the biggest difference I find here when it comes to being a professional hockey player is how regimented everything here is opposed to the NHL. There is no three-hour rule here when it comes to how long you can be at the rink, so there are some days when you spend a lot of time skating, working out and running or riding the exercise bike.  
For example, there have been several times this season that we have had several days between games and practiced on ice from 10-12, then come back to the rink for a run and a gym session from 4:30-6 or so. You can imagine guys aren't thrilled coming back in the early evening, but that is how it always has been over here and something that took a little getting used to for me. First time I read it on the schedule, I remember calling an import teammate and saying, "Hey, this can't be right, it says we have to be back at the rink??" and he just started laughing.   
On the road, you are given a team meal for breakfast, lunch and dinner, as opposed to the NHL, when every meal you eat is on your own besides pregame meal. It's nice because you really don't spend any money while on the road, but any NHL player will tell you road trips and dinners at great restaurants in different cities is one of the best parts of playing in the National League. Especially when you don't lose the credit card game and eat for free.99. What a league, haha.
#2
On the ice, how do you find the play different from North American puck?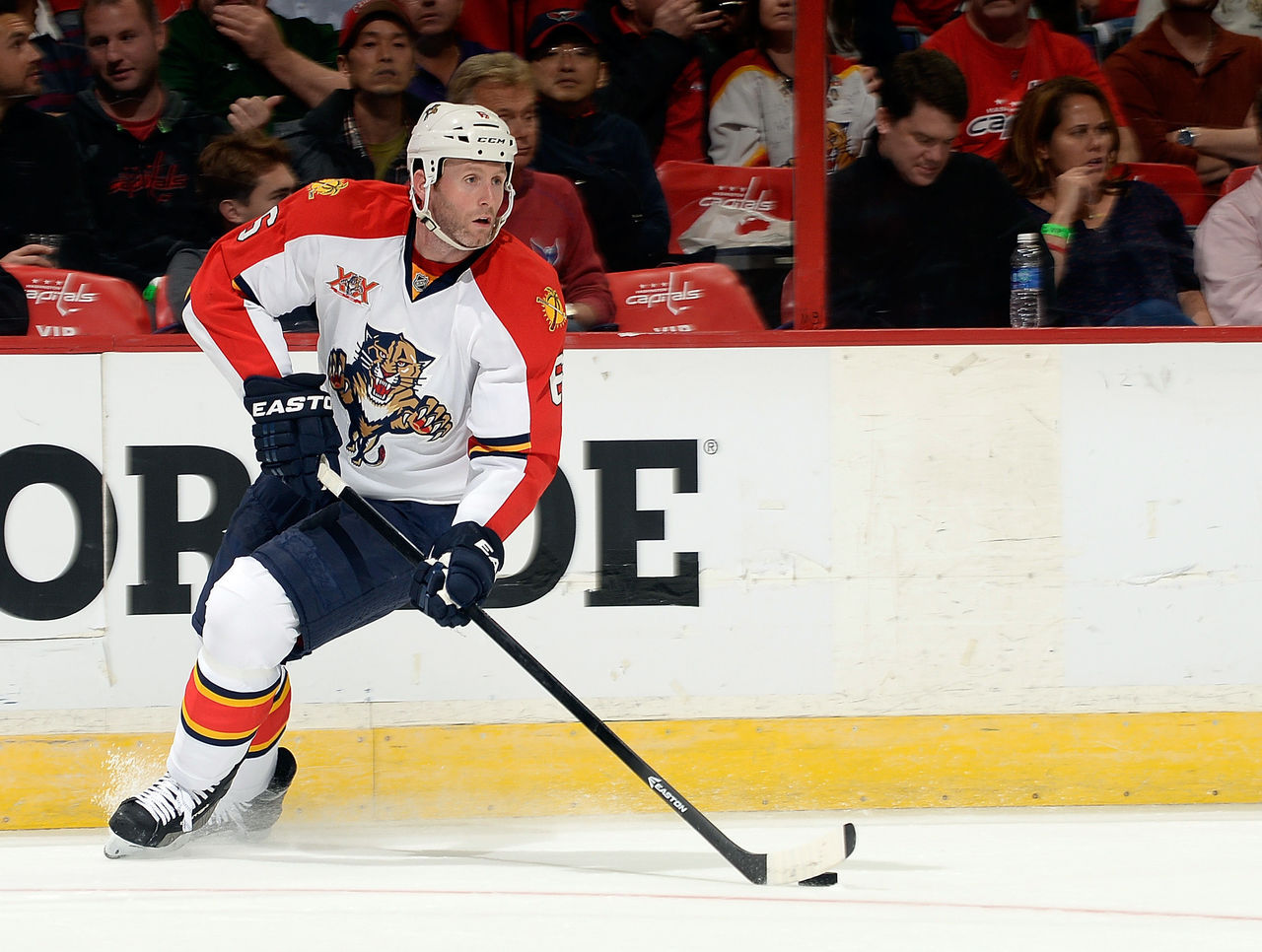 The hockey over here is very different. Obviously the ice is so much bigger and it changes the way the game is played to an extent. In North America so many teams forecheck so hard and aggressive, and it is hard for a team to do that here because of the width of the ice. If a team wants to come with two-man pressure on both the D, there is just so much more room to find a lower winger or a center in the middle with a breakout pass. 
Because of this, it seems like most teams sit back and play a more controlled game. It just makes the neutral zone that much more important because you see most of the offensive plays off of a quick rush out of your end through the neutral zone, or a turnover in the neutral zone with a quick attack back on the team that turned it over. Having said all that, there are still moments where the hockey can be physical. Certain teams play a more tight checking game than others just like the NHL. 
Another difference is you rarely see the puck being dumped in here. There are some players here with such high skill level, and when given more time with the puck there are almost always plays made at the blue line as opposed to dumping it in and going to get it - just because 1) that's the style of hockey here and 2) it's so hard to get it back. Personally I love the hockey over here. For defensemen, you have a lot more time with the puck and you're not getting plastered into the boards nearly as much as in North America.
#3
How's the social life/nightlife over there? I have to believe speaking English and moving to a new place entirely would be somewhat limiting.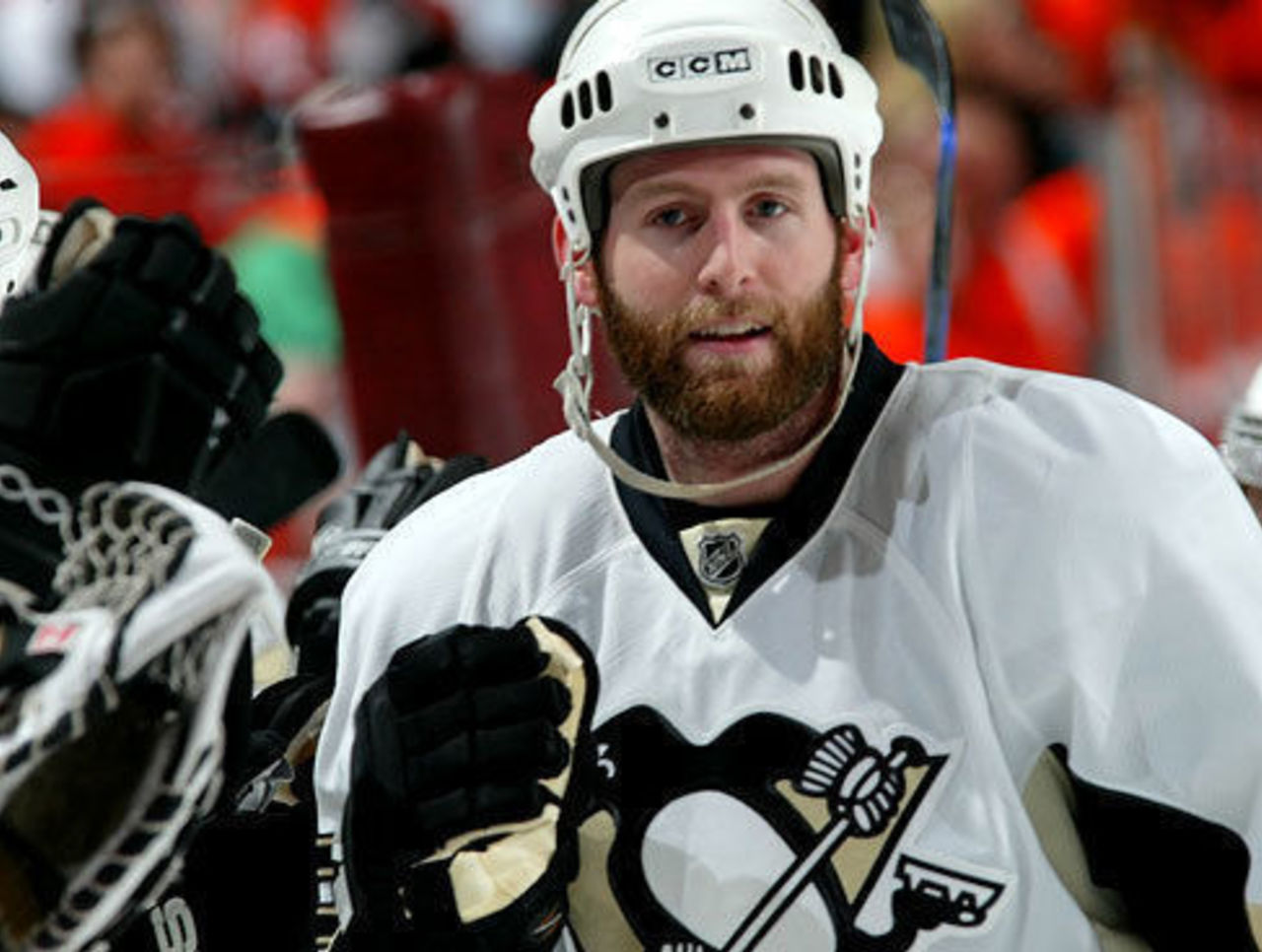 The social life and night life can be tough at times because of the language barrier, like you said. Luckily here in Sochi there are some awesome restaurants and some cool spots to sit and eat on the Black Sea. The weather is great here, never really getting colder than 45-50 Fahrenheit. 
We have seven imports on this team because it is HC Sochi's first year in the KHL, so instead of the usual five imports, we got two more and those are the guys I'm always hanging with. We live in the same area right near the arena so its nice to have those guys to go out to dinner with. We have been out as a group a couple times with days off the next day, but you just end up talking with each other because almost no one speaks English. We have a couple Russian teammates who speak good English though, so it's nice. 
I will say the most frustrating thing is that I wish I could communicate with a couple guys because I can tell we would be friends.  You just get the sense from the way guys are always laughing, with a couple different guys, that if I could speak Russian or he could speak English, I think we would be good buddies - if that makes any sense, haha. I have learned a very little amount of Russian. It's such a hard language to pick up, but without even trying it's impossible to not learn a little bit of their language. I just say the few words and phrases I know over and over and guys just laugh because a half-Boston, half-Russian accent sounds like absolute garbage to them.
#4
I'm sure the NHL was always the goal, but there has to be an element or two of your year in the KHL you're enjoying, no? Maybe seeing new cities, maybe you love borscht ... is there anything, or am I way off here?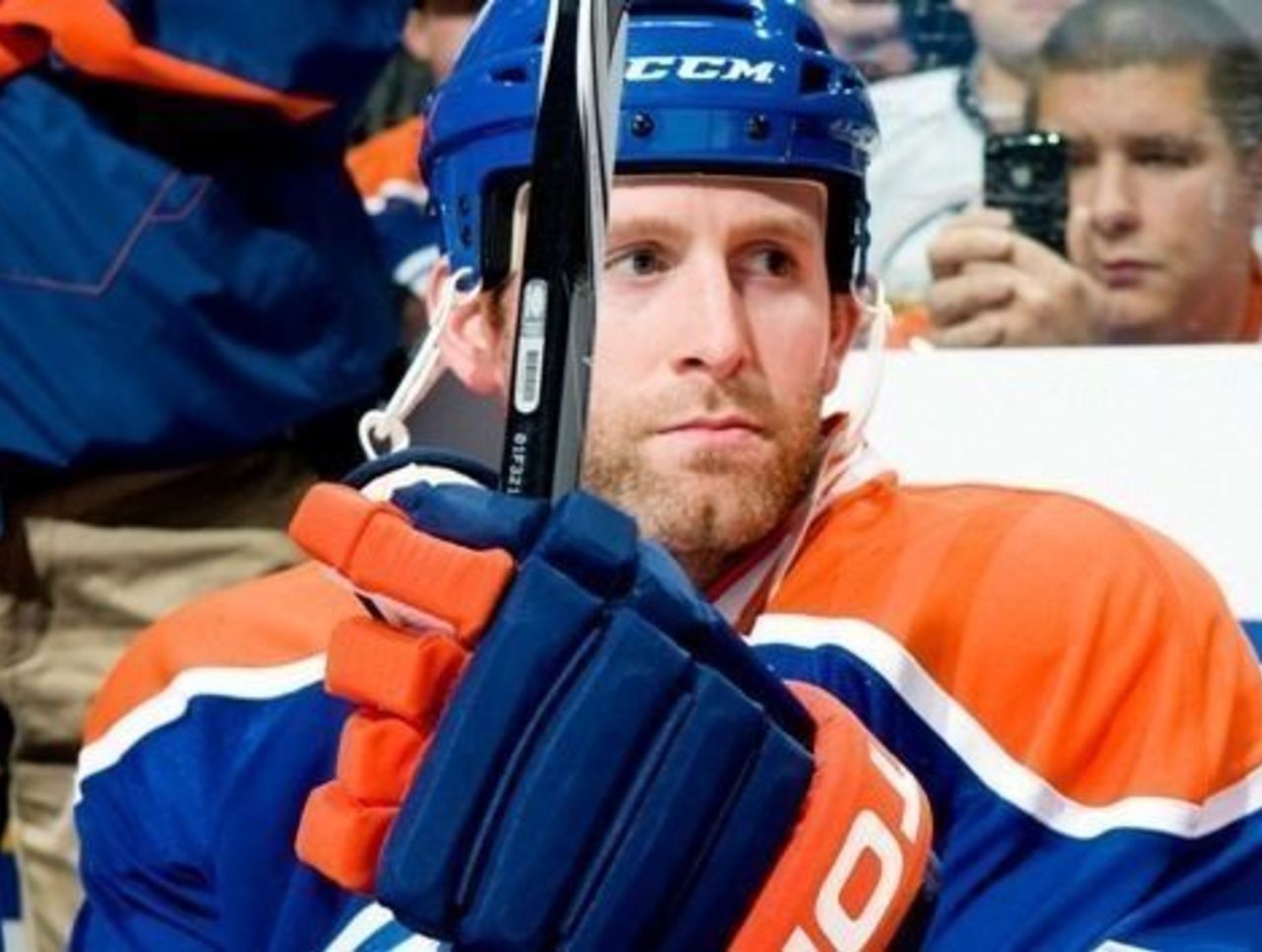 To be honest with you, I am very happy I came over here. It's obvious the past couple years, since my last ankle surgery in Edmonton, were a battle for me in North America. When I got hurt in 2010-11 it was the beginning of the end of my NHL career. I just haven't been able to skate like I once did. In the NHL now, you have to be able to move playing any position, but with the speed and skill of NHL forwards, you just don't see many defensemen playing anymore who aren't elite skaters. Guys who can make that quick, tight turn and explode out of the corner to pin a guy on the wall or get up the ice into the rush. So for me over here, having more time with the puck and having less pressure than in the NHL has been a blessing.  
After the season-ending injury with Edmonton I talked about before, I lost my passion for the game. I had a negative attitude and constantly kind of gave myself the "why did this happen to me?" question. I was blaming coaches and becoming bitter towards the game that had given me so much instead of looking at myself in the mirror and being appreciative of what I had. It will always upset me how I let my own attitude get in the way of the end of my NHL career, but I learned some valuable lessons the hard way. Don't get me wrong, like anyone playing professional hockey, I would still love to be in the NHL - but playing a style of hockey that suits my game and realizing how lucky I was to play in the NHL for almost 10 years has been a blessing and truly helped me find my love of hockey again. It's the best game on earth, and being over here seeing a different way of life and a different style of hockey has been great. Obviously there can be some long, lonely days being so far from my family and friends, but it will be cool 30 years from now to say I spent a year playing in the KHL. I got way off topic there, haha, sorry about that.
#5
What are your long-term plans for your career? Head back to North America at some point, or maybe spend another decade over there making money?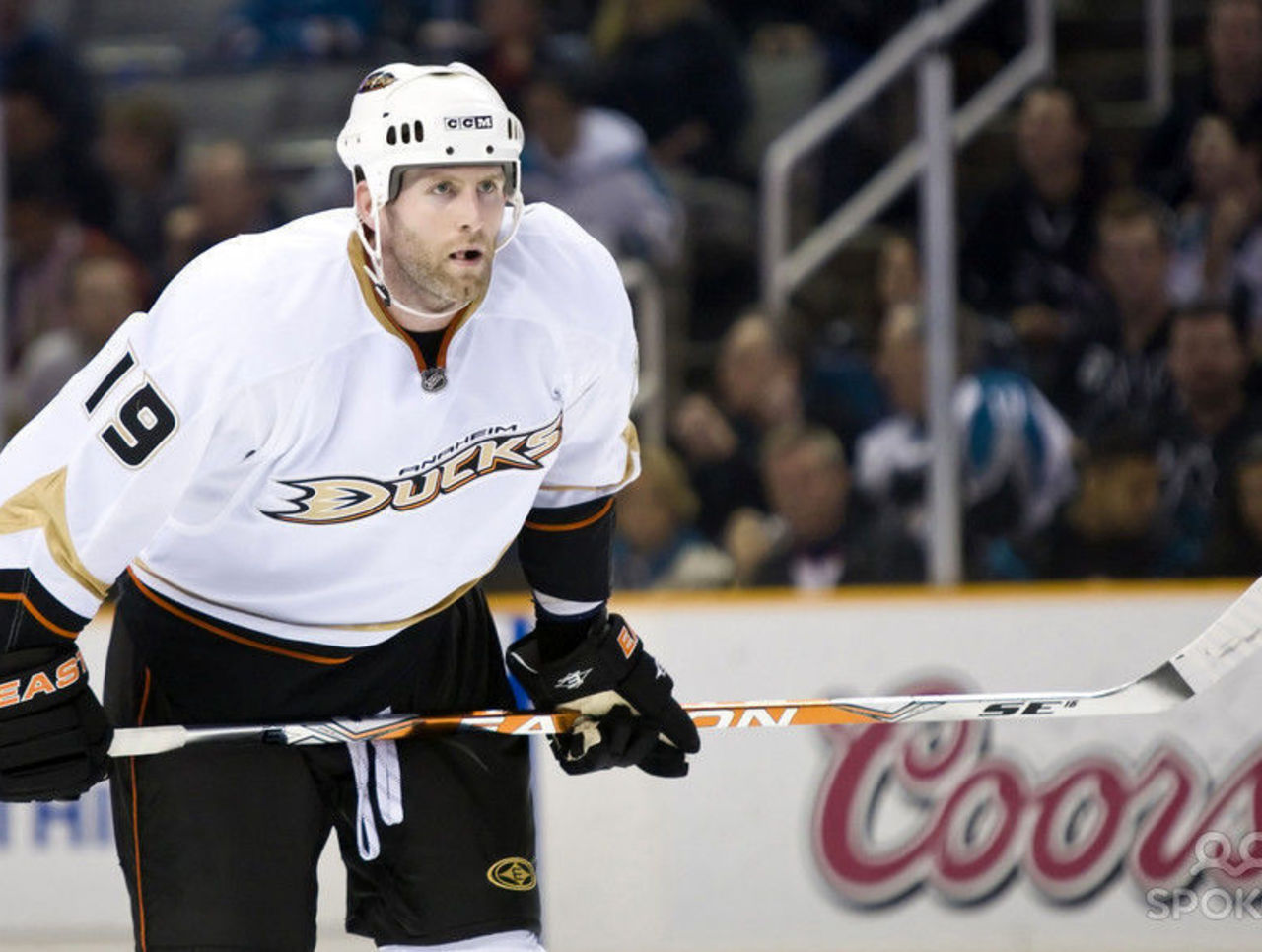 I haven't thought too much about the long-term plans for my career. I turn 32 in a month and would definitely like to play at least one more year, but I will see what happens this summer. I am going to consider coming back to the KHL, or playing in Switzerland or Sweden seems like it would also be a great time. It is really cool to be able to see so many different parts of the world playing hockey.
I have been so lucky to make enough money (thanks for those tap-ins, Sid) that I can spend time finding something I love to do for my next career. I am going to go back to Boston University and get my degree and hopefully somehow get involved with TV or radio, talking hockey. I think being on a radio show or being a color commentator is something I could see myself doing, so hopefully something works out. No matter what happens. I'm just very fortunate to have made some great friends and wonderful memories playing the game I love.