3-on-3: The state of the Bruins, the next-worst NHL team, the NHL in Vegas
Presented by

3-on-3 is one of hockey's most wide open, exciting personnel situations. It also provides a fitting title for our weekly series where three of theScore's NHL writers answer three hockey questions. Submit yours to Justin.Bourne@theScore.com.
What are your thoughts on the current state of the Boston Bruins?
Justin Bourne: I think salary cap issues have put them in a place where they really need some of their young prospects to be contributors, and while those prospects are coming along nicely (for guys who aren't top picks), that's not the same as having NHL-proven players throughout your lineup as they had a few years back.
They're fine, and they'll be better when they get Chara and Krejci back - they'll probably grab the last home ice spot in playoffs - but they're in a place where they need contributions from guys who haven't yet proven they can offer that consistently.
Thomas Drance: Pay no attention to the early season record - the Boston Bruins remain an elite club in the Eastern Conference, and are in my opinion, the second most likely team to come out of the East (behind only the Tampa Bay Lightning).
Obviously injuries to Zdeno Chara and David Krejci are hurting them at the moment, but this is still an elite club at five-on-five, their power-play remains very dangerous, and their short-handed play - which has been atrocious in the early going - is mostly sagging due to bad luck.
Chris Battaglia: Boston is a far cry from the team that won the Cup in 2011. Even the Bruins team that won the Eastern Conference two seasons ago has notable advantages over the current roster, like the leadership of a younger, healthier Zdeno Chara and scoring depth from players like Nathan Horton, Rich Peverley and Jaromir Jagr - not to mention Tyler Seguin prior to his acrimonious departure.
That said, the Bruins remain one of the top teams in the East. The preseason trade of Johnny Boychuk and Chara's knee injury created opportunities for young blue-liners Dougie Hamilton and Torey Krug, while 29-year-old center Carl Soderberg continues to improve in his second full NHL season. Add defending Vezina Trophy winner Tuukka Rask to that mix and it's clear Boston has a solid foundation for the future, while still being capable of winning now.
It doesn't make much sense to read anything into Boston's shaky start to the season. The Bruins might not win the Atlantic Division, but they will almost definitely make the playoffs. A savvy trade-deadline addition could be all they need to make it back to the Stanley Cup Final.
The Sabres are destined to finish 30th and draft one of Connor McDavid or Jack Eichel, but which club will reap the rewards of finishing 29th is still up for debate. The Canes are on a roll, Columbus is injured but won't be all year, the Avs and Oil aren't that bad ... who ya got?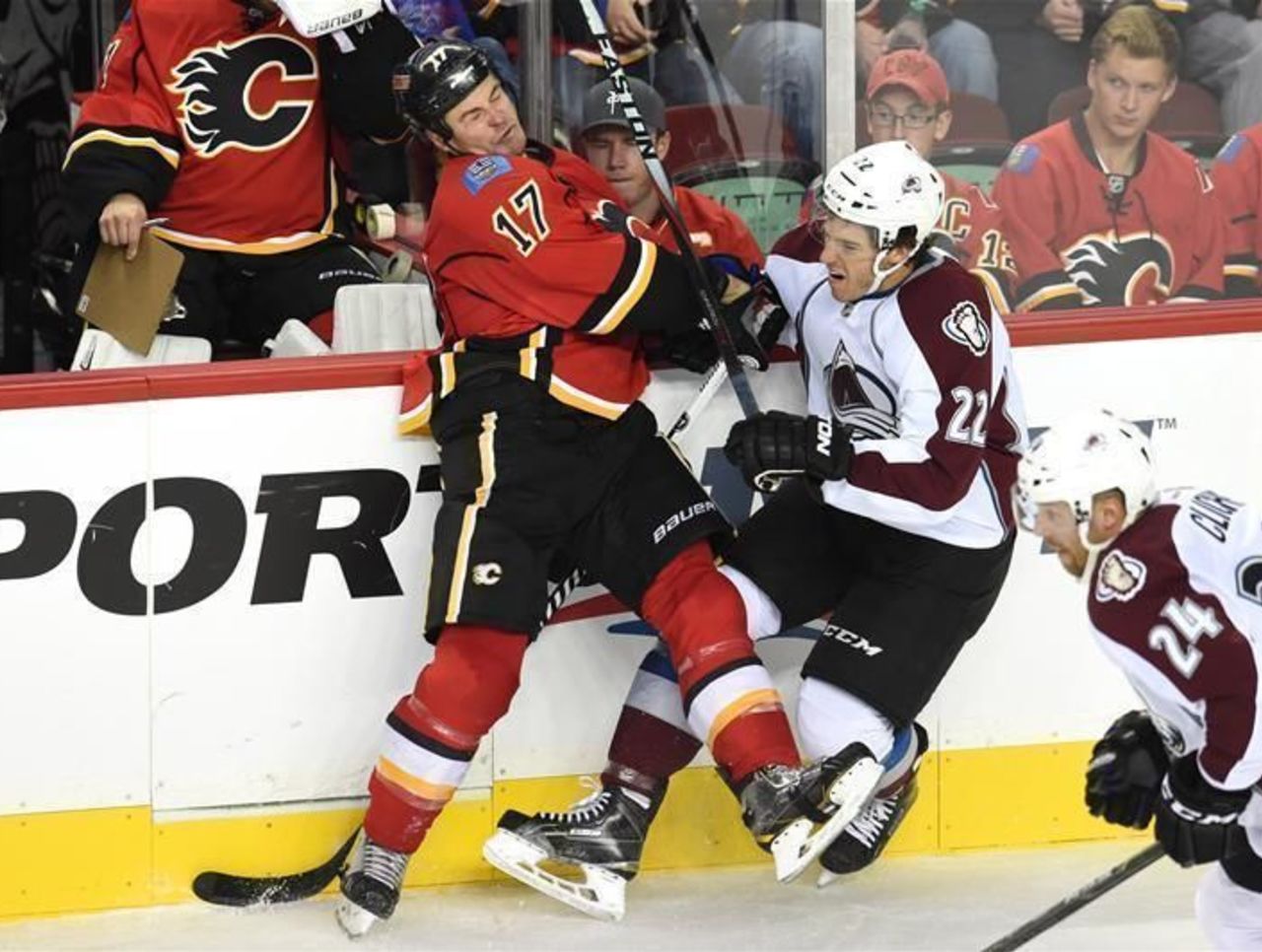 JB: Carolina is likely the NHL's next-worst team, but they do have some top-end talent and they do play in the garbage Eastern Conference, so they can (unfortunately) avoid 29th.
You would think it would be a club who just takes a licking all year in the brutal West, and I think the Avs and Oilers both have more talent than the Jets (getting curiously good goaltending from a below average goalie) and the Flames (good luck riding out "plucky" for 82).
I'll take the 10-6-2 Calgary Flames and their positive goal differential. Bad possession numbers, easy schedule so far, getting a lot of luck, and a roster that doesn't pass the eye test. Sorry guys.
TD: I'll take the Avalanche for 500 here, Alex.
Colorado has an awesome stable of forward talent and can just crush teams vertically, but I can't think of another team in the past decade that exhibited such a poor understanding of what made them special, like the Avalanche did this summer.
This was a team with an overmatched but mobile blue-line, that did some really interesting stuff through the neutral zone. Sure they struggled to clear the puck on dump ins, or prevent entries against - but they were excellent at carrying the puck into the zone, in part because they had the personnel - Matt Duchene, Nathan MacKinnon and PA Parentheau in particular - to pull that off.
This summer though, the Avalanche made their forward group slower - the Parentheau for Daniel Briere trade was a massive loser, and Jarome Iginla was so, so obviously a poor fit - and they also added plodders like Brad Stuart on defense, when what they really needed was a guy who can skate - like a Matt Niskanen, a Christian Ehrhoff, or even an Andre Benoit. Playing Stuart with Nick Holden is just compounding things.
Basically I don't think the Avalanche have any understanding of what made them dangerous last year, and I don't think they're smart enough to figure out their issues now (though it's probably too late anyway).
This team is bad, and will add another bluechip forward this June. Then they'll fail to build around him.
CB: There are a few teams that should fall back to earth (and a lottery pick) as the season wears on: unsustainable goaltending is masking glaring scoring deficiencies for the Winnipeg Jets and the Florida Panthers, while puck luck will eventually run out for teams like the high-scoring Calgary Flames. But one team should slide underneath all the others and stand next to Buffalo for the McDavid/Eichel sweepstakes in June: the Arizona Coyotes.
Arizona's name change can't gloss over its lacking roster, where the highest-paid forward is a 38-year-old Shane Doan and the only other forward making more than $4 million is Martin Erat. Mikkel Boedker is the leading goal-scorer and no other Coyotes player has more than three goals at even-strength. The team has a strong group of prospects, especially on defense, but this roster has too many holes to win now, especially in the Western Conference.
Not even the systems of coach Dave Tippett will save the Coyotes, especially if starting goaltender Mike Smith continues to struggle. Arizona's scoring woes won't go away and it is one or two injuries away from a roster that would look more at home in the AHL. Here's hoping McDavid or Eichel like dry heat.
How would an expansion team in Vegas fare? Would you rather see a new team elsewhere?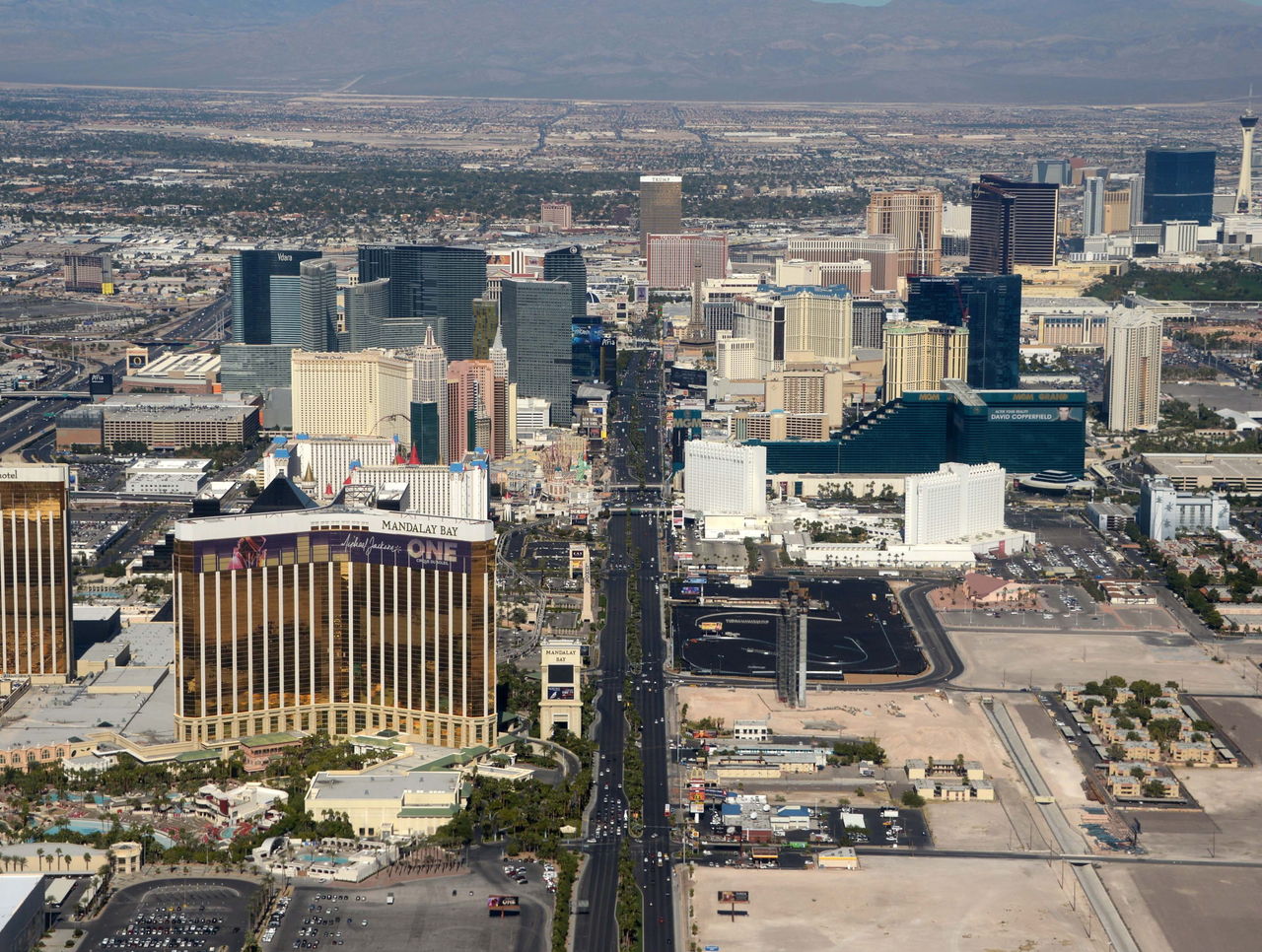 JB: I was just a young pup when my Dad coached the Las Vegas Thunder out of the Thomas & Mack Center, but I remember thinking "Boy, this does not seem like a place for hockey." I think I thought that because boy, is Vegas not a place for hockey.
I even played there in the ECHL when the team needed the most bizarre promotions to get humans into the building. I think it'll be a sideshow full of cheap gimmicks and sparsely attended games and MAN do I want that to happen so I can have an excuse to go to Vegas and watch hockey.
TD: I think a Las Vegas-based NHL team has some potential, in that, at the very least the casinos will buy tickets and Canadian tourists will buy tickets. Obviously they'll win a tonne of games at home.
I'd rather see another team in the Toronto area and one in Quebec City though. Obviously those clubs would be higher revenue teams and would also add a couple of additional soft-skinned Canadian fanbases to mess with when I put together Power Rankings every week.
CB: It's impossible to tell how a Vegas team would fare as something beyond a novelty for tourists. Most residents work odd hours that would likely conflict with game times and Arizona is a perfect example of how hockey can be a tough sell in the desert. The novelty of a team could carry attendance for a couple seasons, but as anyone at a craps table will tell you, no one in Vegas sticks around to watch a loser.
Considering the risk involved, Vegas shouldn't be the NHL's top priority. Quebec City wants a team and will soon have the arena to house one, and that city's passion for hockey cannot be ignored from a business perspective. Another team in the populous hockey-mad region of southern Ontario would also make more economic sense than Vegas. Seattle seems like the best option for building the Western Conference, and didn't someone build an arena in Kansas City?
Putting a hockey team in Vegas would certainly grab headlines, but it doesn't make a lot of sense beyond that.
Comments
✕
3-on-3: The state of the Bruins, the next-worst NHL team, the NHL in Vegas
  Got something to say? Leave a comment below!