Q & A with the owner of hockey's most interesting resume, Jarrod Skalde
When I printed Jarrod Skalde's career stats they rolled out in two pages, with the ink drifting past the middle of the second sheet. It's an understatement to say the list contained a lot of numbers, a lot of teams and a lot of leagues.
Mike Sillinger owns the distinction of playing on the most NHL teams, touching 12. Four players have played for 10 teams, 14 players have suited up for nine, and you'll find Skalde in the jumble of 40-or-so players who've dressed for eight.
While impressive, it's not Skalde's eight teams or his 115 games at hockey's highest level that make him unique. He stands out thanks to the unparalleled breadth of his sweeping professional resume as a whole, which saw him play for 27 teams throughout six countries in eight leagues over 18 seasons for a total of 1,125 games.
I mean...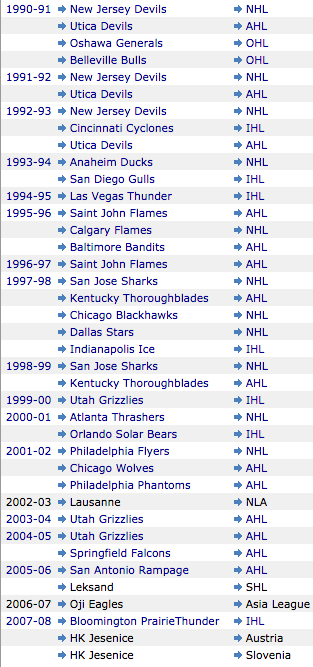 (Courtesy: EliteProspects.com)
Look at '97-'98!
That list of teams above excludes his seven years of coaching between the IHL, ECHL and the AHL, where he now serves as the head coach of the Norfolk Admirals.
Here's Skalde describing his lengthy, awesome run through the professional ranks.
***
Justin Bourne: Your hockeydb.com page is easily one of my favorites. Do you know how many teams you played for?
Jarrod Skalde: I want to say … twenty-something teams [Editor's note: it was 27], some of them multiple times. I went back to Utah three times. It's pretty crazy to look at, even if you go back to junior. There was a whole lotta stops along the way.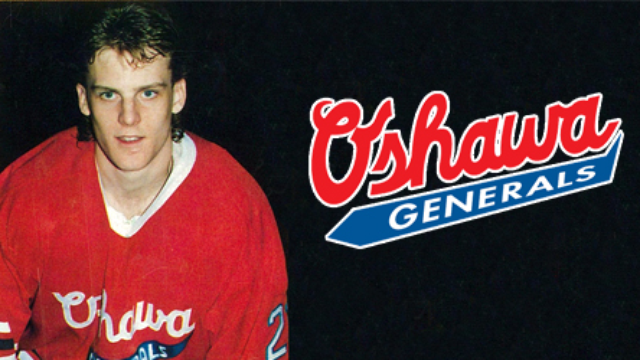 So it was all organic, you didn't just want to experience a lot of places, this was just you trying to make it?
I always joke that when you see a guy move around that much you think "Gee, he must be a bad guy, why doesn't he stick anywhere?" But really, some of those moves weren't my decisions, just teams that moved on, I didn't get re-signed or I got traded, but a lot of them were my decision, in that I wanted to play in the National Hockey League. 
Whenever the summer came around, July 1st, I had opportunities to stay in places on multi-year deals, but I just felt that there was a better opportunity to get to the NHL with another organization. I was just trying to position myself to get the best opportunity to play in the league. Some were my decisions, some were not, and I don't regret any of them. It was just a one-track mind, trying to get to the National Hockey League.
I think the most impressive part of your whole resume might be that your mission to get to the NHL took you there eight times, from as early as 1990 to as late as 2002.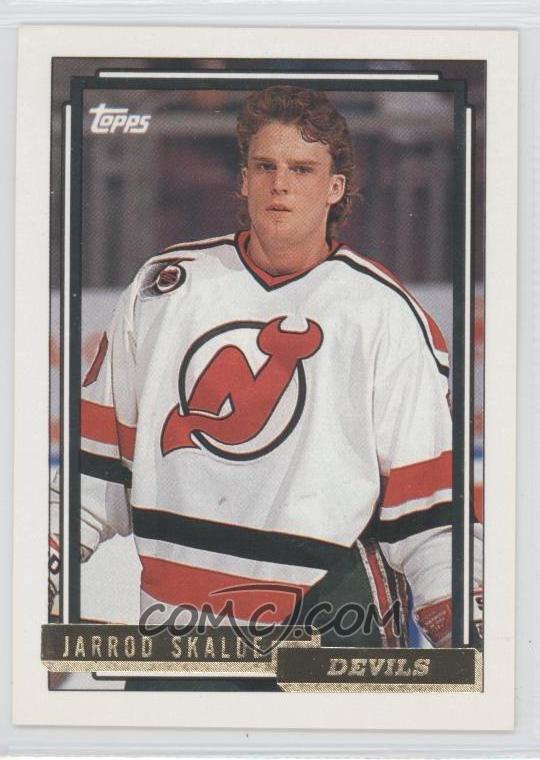 When I look at some of those teams, I was given some great opportunities. A lot of people say to me "Oh, you weren't given a fair chance," but I gotta disagree, I was given so many chances. A lot of guys get one kick at it - when you look at that page, there was multiple, multiple opportunities by different general managers, different coaches and different organizations. Some I got more games than others, and some I felt I should've got more opportunities, but those were simply hockey decisions that were made.
If the most impressive part is the eight NHL teams, the most mind-blowing is the year in the Asia League with the Oji Eagles in 2006-07. How did that end up happening?
Well, what happened was in '99 we went to Japan with the San Jose Sharks to play the Calgary Flames. I made the team out of training camp with the Sharks, went to play two games in Tokyo, and I just fell in love with it, I thought it was amazing. I always wanted my last year to be there, and I knew they had a league there. I finished a season in Leksand, Sweden and you hit a point in your career where you mind thinks you can do it, but really, you're not the same player. I always enjoyed the game, but it gets frustrating when you can't do the same things you're used to doing. And I said, I think I've got one year left in me, so I talked to my wife and my kids, and said "I've got one year left in me, and I want to go to Japan. So, I talked to my agent, he worked it out, and it was probably one of the best experiences of my career.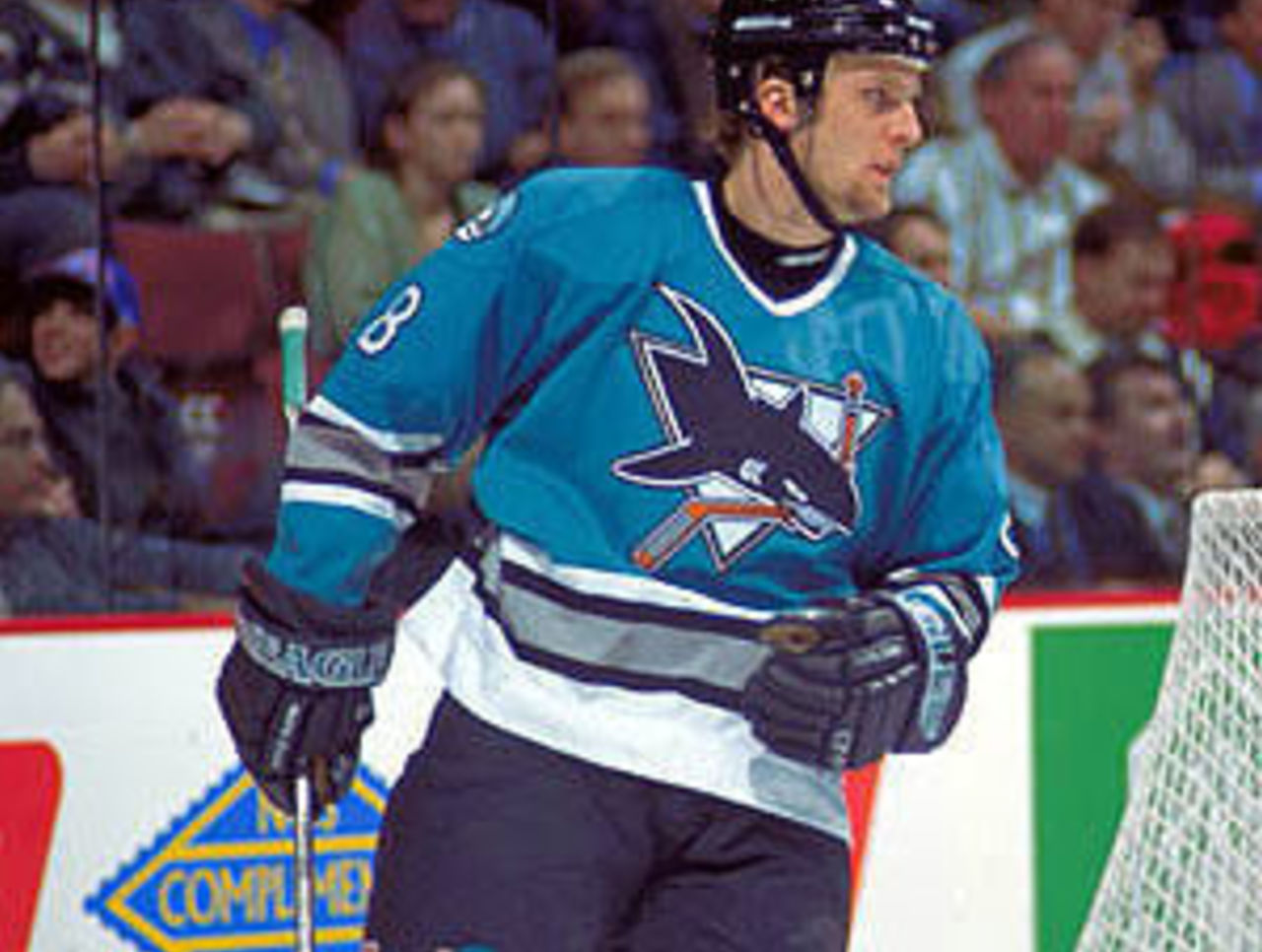 Were you just … dominant?
Ha, y'know what, I joke around, I went about three weeks or a month before my family, and they arrived on a game day, so I saw my wife and kids in the morning, and they came to my game that night. After, my wife was laughing, she says "I've never seen you look so big on the ice before," y'know, I stood out, and she'd never seen that in all our years together. I felt like Eric Lindros on the ice where you're just physically … y'know, skill-wise you're dominant, but you're also just physically dominant. It was the first time in my whole life I ever stepped on the ice knowing that I'm the most physically dominant person out there. It was a fun feeling, you take a face-off against a guy that's 5'6" 145 pounds … it was just pretty cool. A fun experience. It was actually better than I thought though, and could be challenging when you played the better Tokyo teams.
But, the life experience of bringing my family there to experience the culture and the Japanese people … it gave us the chance to visit China, and South Korea … it was just such a memorable, memorable experience that I'm grateful to have had.  
So the takeaway there ... you have a wife and kids? Was she around for this whole resume, did they move with you every time?
She's moved to everywhere, the whole family has.  You look at that hockeydb page, and it tells a bit of a story, as you know growing up in it. I met my wife in Las Vegas in what, '94-'95 … then I signed with the Anaheim Ducks. And y'know, she doesn't know how the process goes, she thinks we're going to be living in southern California, and I said "Well, y'know, I gotta make the team," and she's saying "Oh, you'll make it," you know what I mean? She has no idea.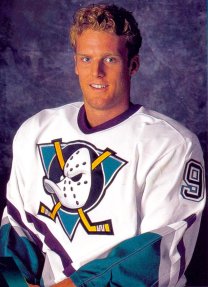 Next thing I know I'm off to Baltimore [Note: AHL], so I tell her "Hey, we gotta move to Baltimore," we're still in new in our relationship, it's not like we've been dating that long. So she says "Alright let's do it." So I'm there a month and I get traded to Saint John, New Brunswick. So I pulled her out of Las Vegas, to Saint John, New Brunswick for two years. So we laughed and that I think we knew our relationship was fine after doing that. She's been with me every time.
Even if you look at '97-'98, I played for five teams, and she moved on every single one. When I got moved from San Jose to Lexington, Kentucky, back to San Jose, to the Chicago Blackhawks, to Dallas, back to Chicago, all that, she was with me every single move … and she was pregnant at the time. We lived in a hotel for five months. She's knows how to pack and knows how to manage. The whole family was everywhere with us, and everywhere in Europe and everything … the family's always moved together.
I've come home on weekdays and said "Okay, pack up," and everyone hops to. I've had to leave messages at schools on Sundays saying "Our daughter won't be in tomorrow, and in fact, she won't be going to this school ever again." I think my daughter went to three different schools in second grade. Yet somehow they're well adjusted, and it's just … what they know. They're great kids. They don't know any different. Our home is right here in Virginia Beach for now, and wherever we go, that's where our home is gonna be. That's what they're used to.
Speaking of your kids, you named your boy "Skate," is that right?
Haha, yeah, I gotta give my wife credit, when she was pregnant in '97-'98 there, we didn't know if we were having a boy or a girl, and she wanted to name it if it was a boy "Skate," and I was like "Come on, I can't have a boy named Skate." So, we had a girl, and I was like "Thank God" (Note: the Skalde's daughter is "True"] and then you know she gets pregnant again, and sure enough it's a boy and we decided to go with it. And sure enough, he fits it perfectly, he loves the game, he's passionate about it, he helps out and he's around the room all the time with the guys.
I've been around hockey my whole life, but didn't move around quite like you. Still, I feel like I know someone at nearly every organization. You must be hockey's version of Kevin Bacon, only I doubt people need six degrees to get to you. [Note: Skalde played for my father, Bob Bourne, in Utah]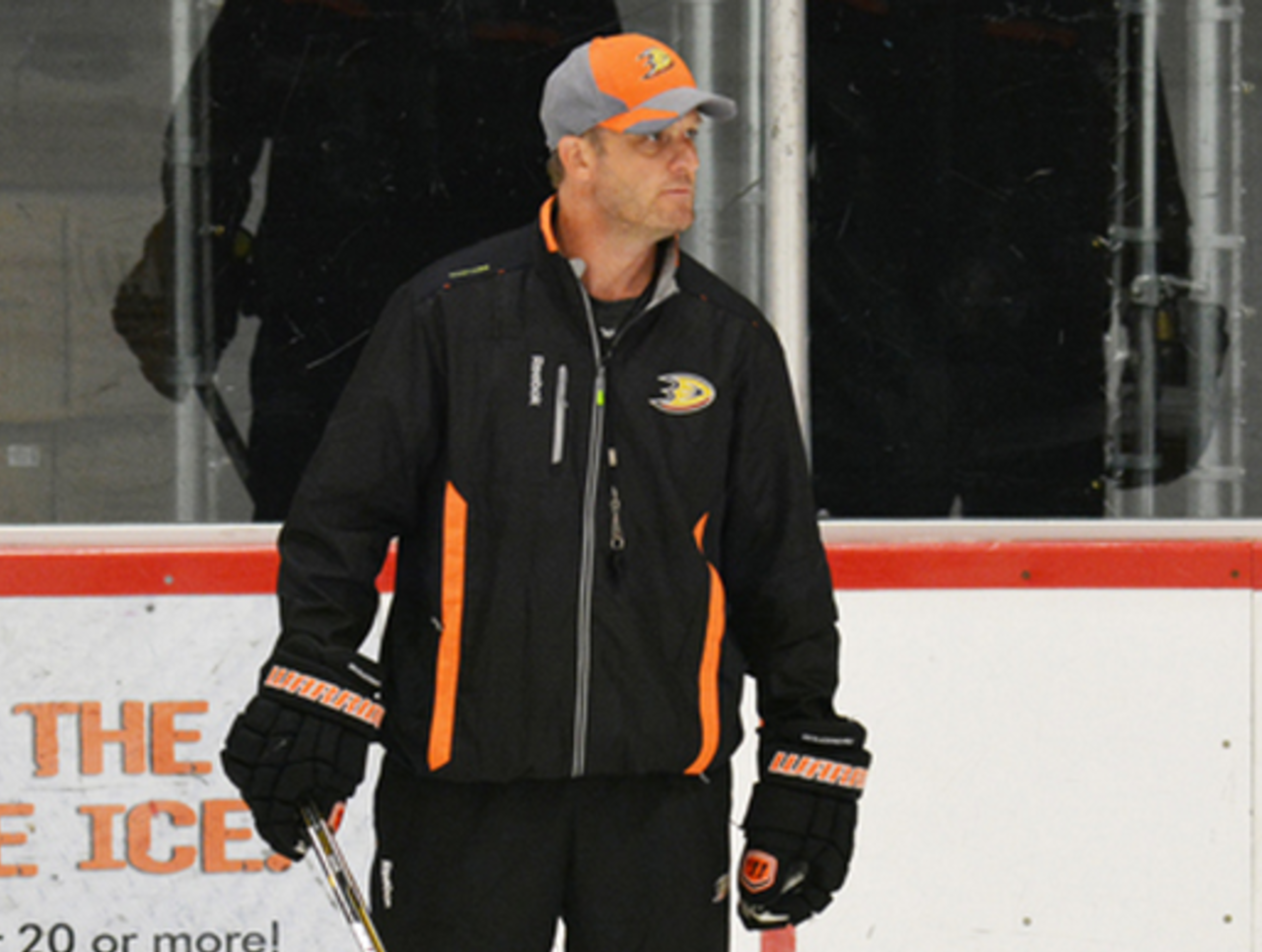 Oh, pretty much, I look at NHL teams and who's working for them, and different players and scouts, and I always end up thinking "Well geez, I played with him there, and him there," whether it's one game or two or whatever, I'm even finding now coaching here in Norfolk I'm coaching against guys I played with. And then even guys I have here on my team, there's I think three guys that I played against at the tail end of my career when they were rookies, now they're grizzled old vets, and I remember when they were kids.
One quick one before you go. I know how travel in hockey can be, and you must have seen some pretty awful stuff. Any quick travel stories for us?
Well, I've been called up and had to sit in the back of the equipment van, that was probably the worst. The equipment guys sat up in the front of the truck and I sat in the back with the gear while getting called up to the National Hockey League. I always laugh at people who think professional sports are so glamorous. They just see it from the outside and think it must be amazing. And it, it can be amazing, but man, sometimes the glamor just isn't there.
It's funny actually, the little things come to matter, like hotels. I remember my wife being pregnant and we were in and out of hotels so much. Her big thing was the shower curtain, she didn't like the shower curtain that would creep in and touch you, so we brought a shower curtain to change everywhere we went. You just like things your way and you have to take care of crazy little things like that.