3 Hockey Thoughts: A weird type of challenge, goalie interference, and the Sabres
Presented by

We all have random thoughts pop into our heads when we watch sports - as a hockey writer, I tend to jot those down for potential columns. Not everything ends up being worth a longform post, but some are still ideas I'd like to explore, so here you go … 3 musings on hockey.
***
The D-man shove shouldn't always negate goalie interference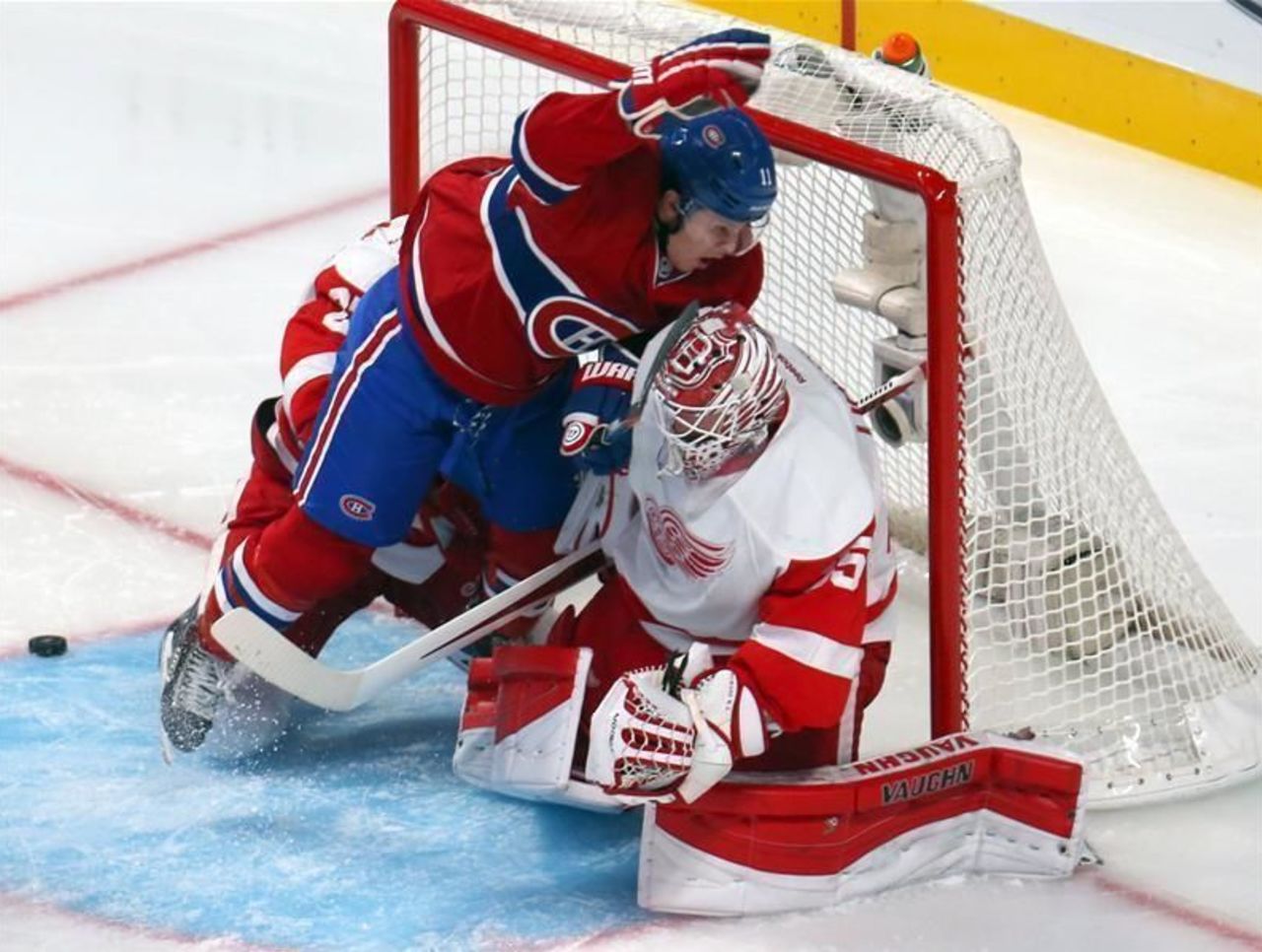 The go-to excuse for most players who run into the goalie is "The D-man pushed me in. Yes I interfered, but I was going to the front of the net, and he pushed me into the goalie, so that goal should still stand." Often, that line of defense works.
It shouldn't always.
A defenseman's job is partially to defend the front of the net, which they do by getting body position. The defender stakes claim to an area, and the offensive skater either has to go around, or if the puck's there, physically take that ice from their opponent.
If a player is trying to cut to the net front from right above the goal line - a coveted, dangerous chunk of frozen water - and he doesn't have a lane to the front, he logically then has to go around the defender, or through him.
If we're saying it's legal to hit the goalie after a D-man physically defends his area of the ice (as the "I was pushed in" defense does), where's the incentive to not do that constantly? Skate at a taken area in front of the blue paint, and use the contact as an excuse to hit the goalie. Oops!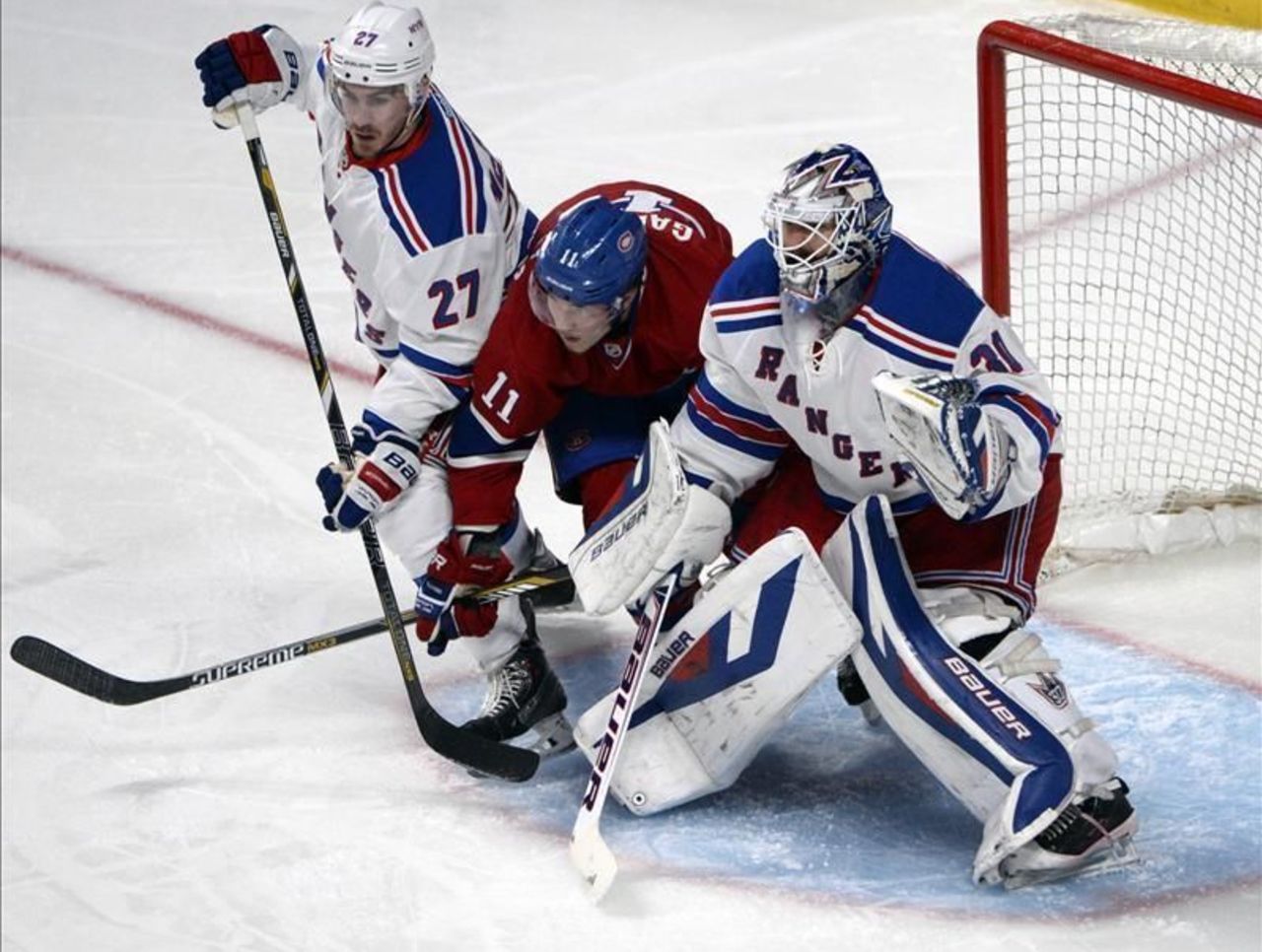 I'm of the belief that it's the responsibility of the skater to avoid contact with the goalie, and if taking a dangerous route to the front when a D-man has body position results in skater-on-goalie contact, that's still on the skater.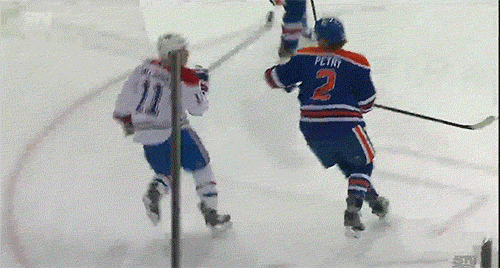 (Courtesy: Sportsnet)
Otherwise, what are the D-man's options? Move and allow the forward to go where he wants to avoid the risk of creating goalie contact?
You can't take away a defensemen's ability to defend, so you still have to call most of these plays where a player gets "pushed in" goalie interference.
I see you, Brendan Gallagher. I see what you're up to.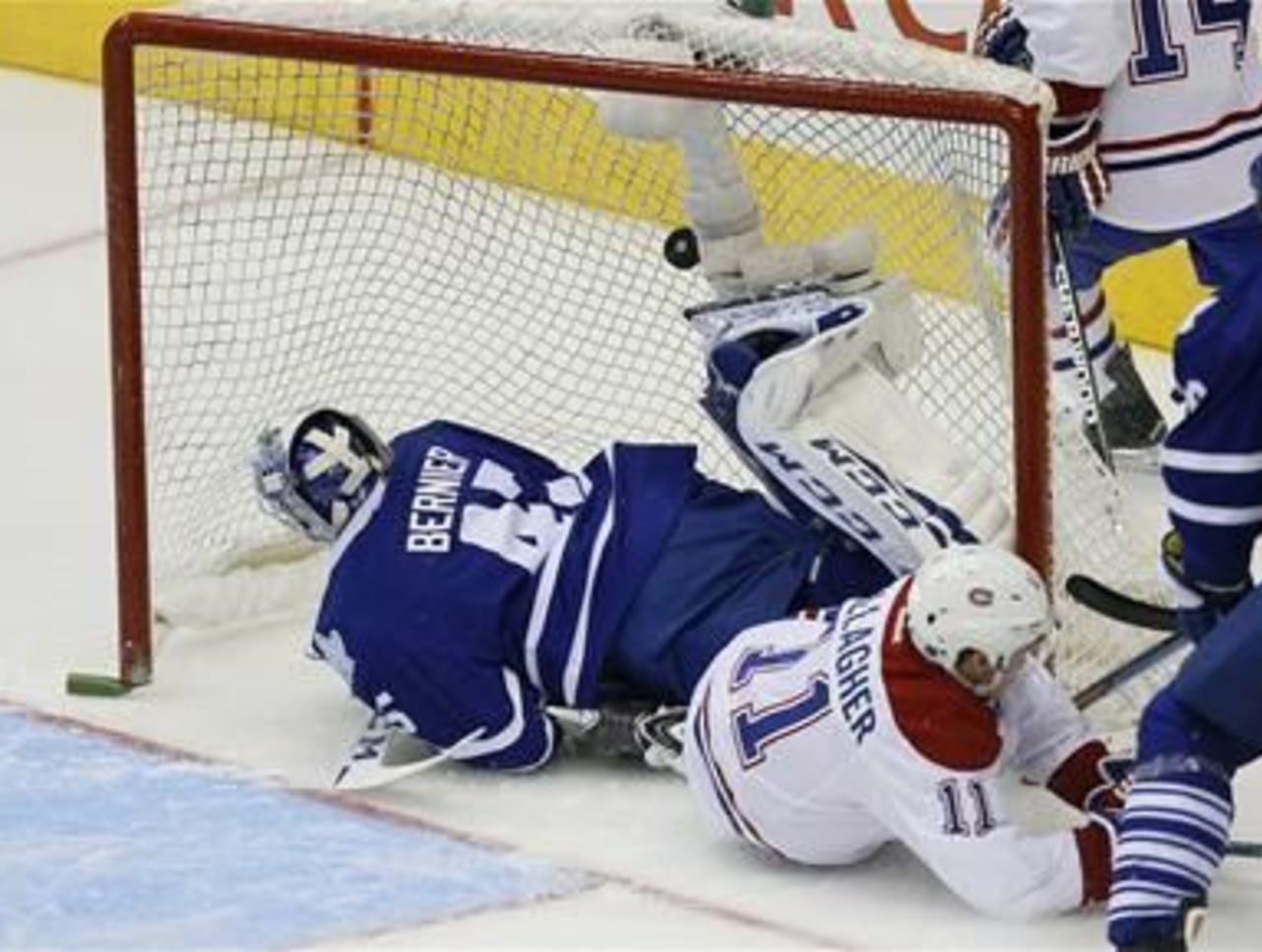 ***
The player-coach challenge flag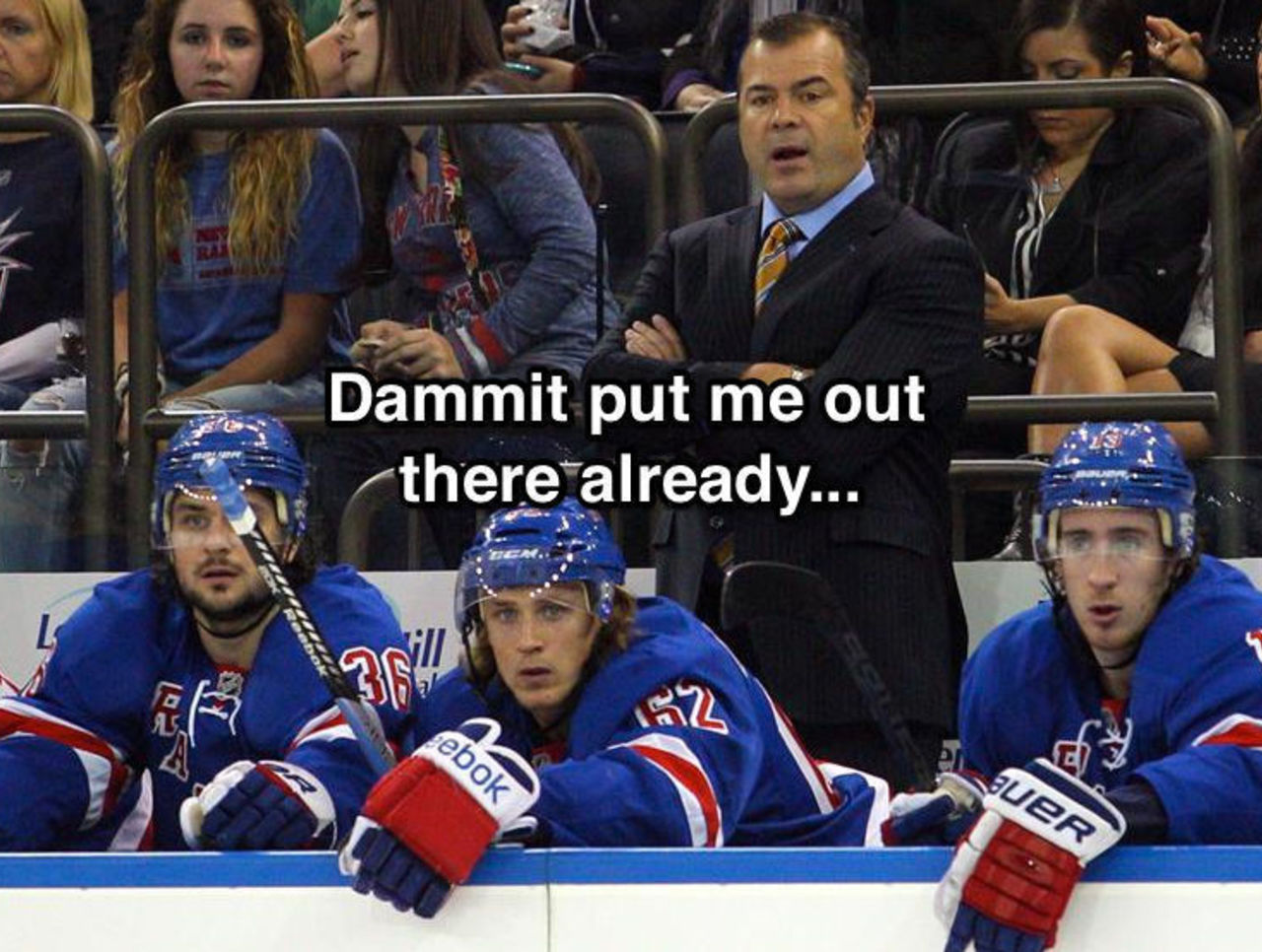 It's common knowledge that the NHL occasionally debates implementing a "coach's challenge" that would allow a team to formally disagree with a ref's call and possibly have it overturned. Well, I think it would be interesting for teams to develop some sort of player-coach challenge.
As a player, some nights you feel like Hermes, he of the winged shoes. On other nights you feel like the mob fit you with a pair of cement skates.
Feeling good doesn't necessarily mean you'll produce, but at the very least, you'd like the chance to.
Unfortunately, coaches have to see a good number of shifts to determine who seems to have it and who doesn't each night, and that's assuming they can keep an eye on everyone. It's not extremely efficient. So some days you've got Alaskan sled dog legs, and your coach leaves you in "stay" mode on the bench, because the game has dictated that or he hasn't noticed your jump.
What sucks is, you can't say anything. It's not your place to say "Hey coach, I've got it tonight, use me." Your teammates would look at you like you had two heads. Additional ice time is supposed to be earned solely on merit.
What if there was a way for players to be given, say, three challenge flags for the season that they can use to quietly let their coach know they're feeling it. "I got it tonight. Give me the benefit of the doubt, play me."
From there, if you prove you've got it - great energy, contributing all over the rink, helping your team - you get to keep your challenge. If you're only average, you lose it. I'm not sure how you'd communicate this - maybe you miss your mouth with water and spray the coach's shoes, I don't know - but I think being able to share that info would be beneficial for the player, the coach and the team.
***
The Sabres management needs to start trying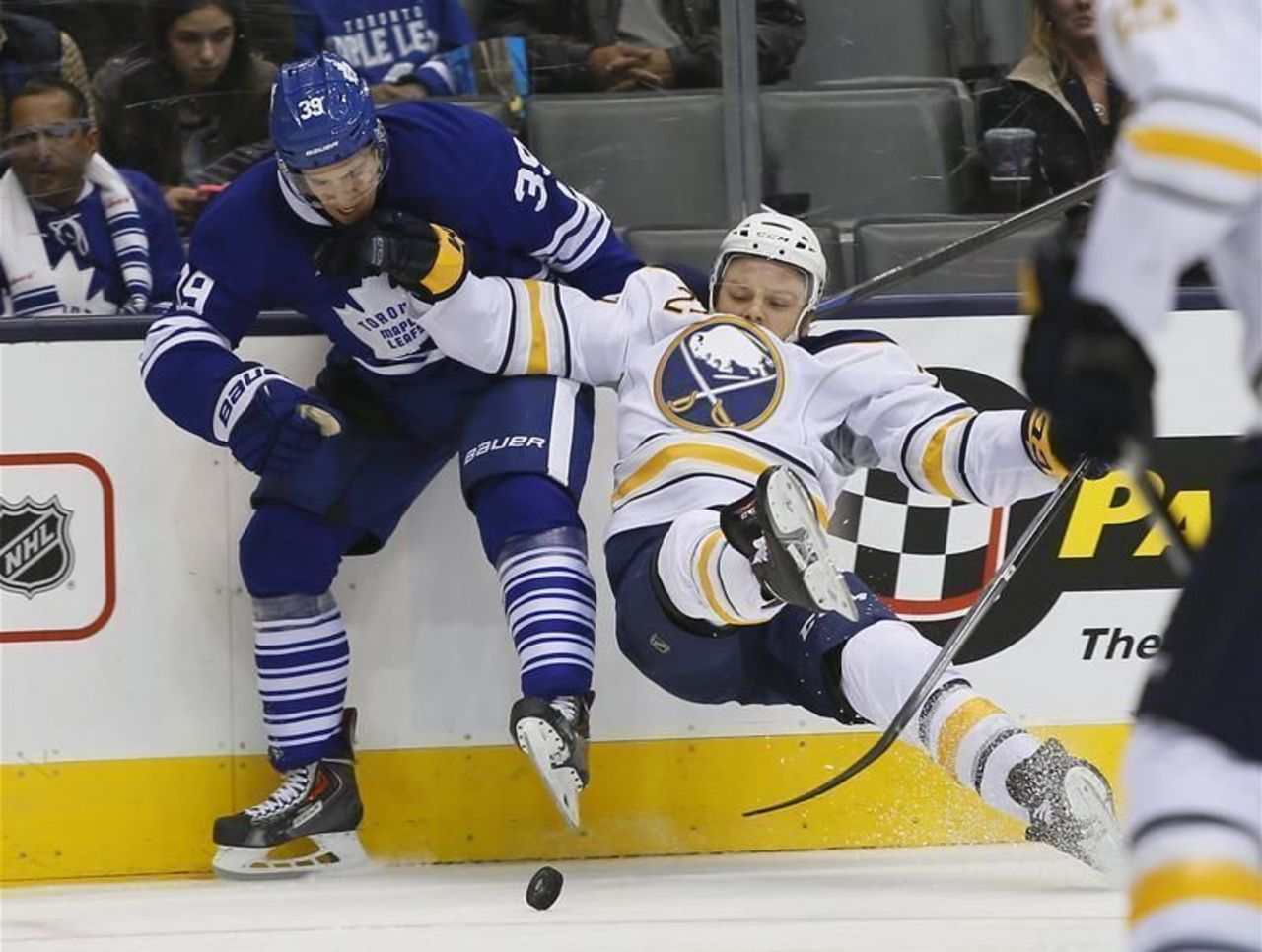 When people imply a franchise is tanking, let's be clear, the players and coaches aren't. They have their own careers to worry about and are only tied to the Sabres in the short term. Most of them could give a damn what Connor McDavid can do for the organization, given that they don't even know if they'll be a part of it.
It's management that sets a team up to fail, as Tim Murray has done with the Sabres. Give the young kids some NHL experience, lose a bunch, get the big piece of the rebuild. Makes sense, right?
But this is too much. This is trying to set up the future by sacrificing … the future.
The Sabres probably aren't a historically bad team. They'll beat the expansion Atlanta Thrashers all-time low of 39 points. But the amount of losing they're going to do isn't good for anyone.
It`s not good for Sam Reinhart, who is woefully unprepared for NHL minutes. Getting his confidence shattered nightly is not a plus. This culture of losing isn't good for Nikita Zadorov, or Zemgus Girgensons, or Rasmus Ristolainen. It probably doesn't feel good for Mikhail Grigorenko either, knowing he can't crack a cringe-worthy roster.
The Sabres are looking at the future, but I don't think they're going about it the right way. They were going to be bad enough without trying to be bad, but this is borderline embarrassing, and no kid deserves to be embarrassed.
Comments
✕
3 Hockey Thoughts: A weird type of challenge, goalie interference, and the Sabres
  Got something to say? Leave a comment below!