The only reason Phil Kessel's snapshot is any good is because it's awesome
Presented by

Nobody in hockey shoots the puck quite like Phil Kessel. His snapshot may not be the hardest, but it's close. He may not get it off the quickest, but it's close. It might be the most accurate.
Those things combined give Kessel one of the NHL's most deadly shots, non-one-timer division.
On Tuesday night the Leafs and Islanders were playing what appeared to be a fairly competitive hockey game until Kessel got two uncontested looks on a quality goalie, made him look like a beer leaguer, and ended the intrigue before the third period.
He opened with this one, a relatively harmless looking attempt from the right side:
He then added this work of art, complete with that post-kissing pop.    
In a piece by James Mirtle from last season, his teammate James Reimer had this to say about his shot, which Reimer sees regularly in practice.
"What makes it so elusive is it's just a very quick release. A lot of guys have a quick release, but their shot won't be as hard. Or they'll have a hard shot, but it'll be a slow release. His is just a beautiful combination of both of those things.

"He's got it down to a science now with the whip of his stick, and what he needs to put into it. The only guy that's better or in the same league as him is Ovechkin."
Kessel's release is only second to Crosby's, but Sid willingly sacrifices MPH to unload the puck immediately, meaning he's far less effective from distance. Kessel probably has the best release among players who shoot the puck uncommonly hard. (Alex Ovechkin's shot is heavy and accurate, yes, but he takes an extra few milliseconds to max out his personal power meter.)
Toronto's stocky winger gets the puck off so quick partially thanks to his unique stick - a whippy, low-kicking Easton S19 that allows him to load from the top with his hands fairly close together, meaning he can go from no pressure on the blade ...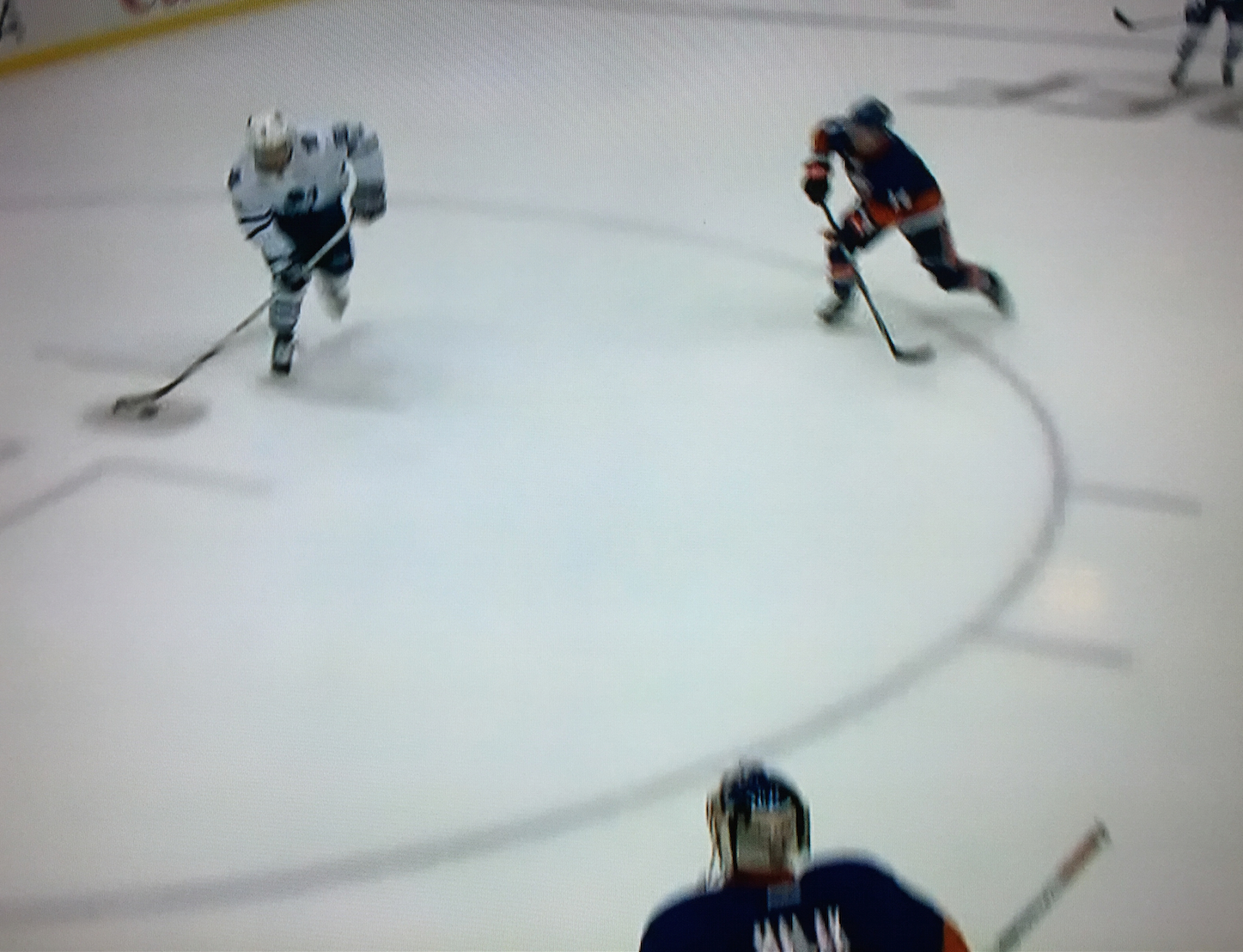 To this bowed out, loaded frame in the span of a foot (and he's moving at near top speed here, you'll recall):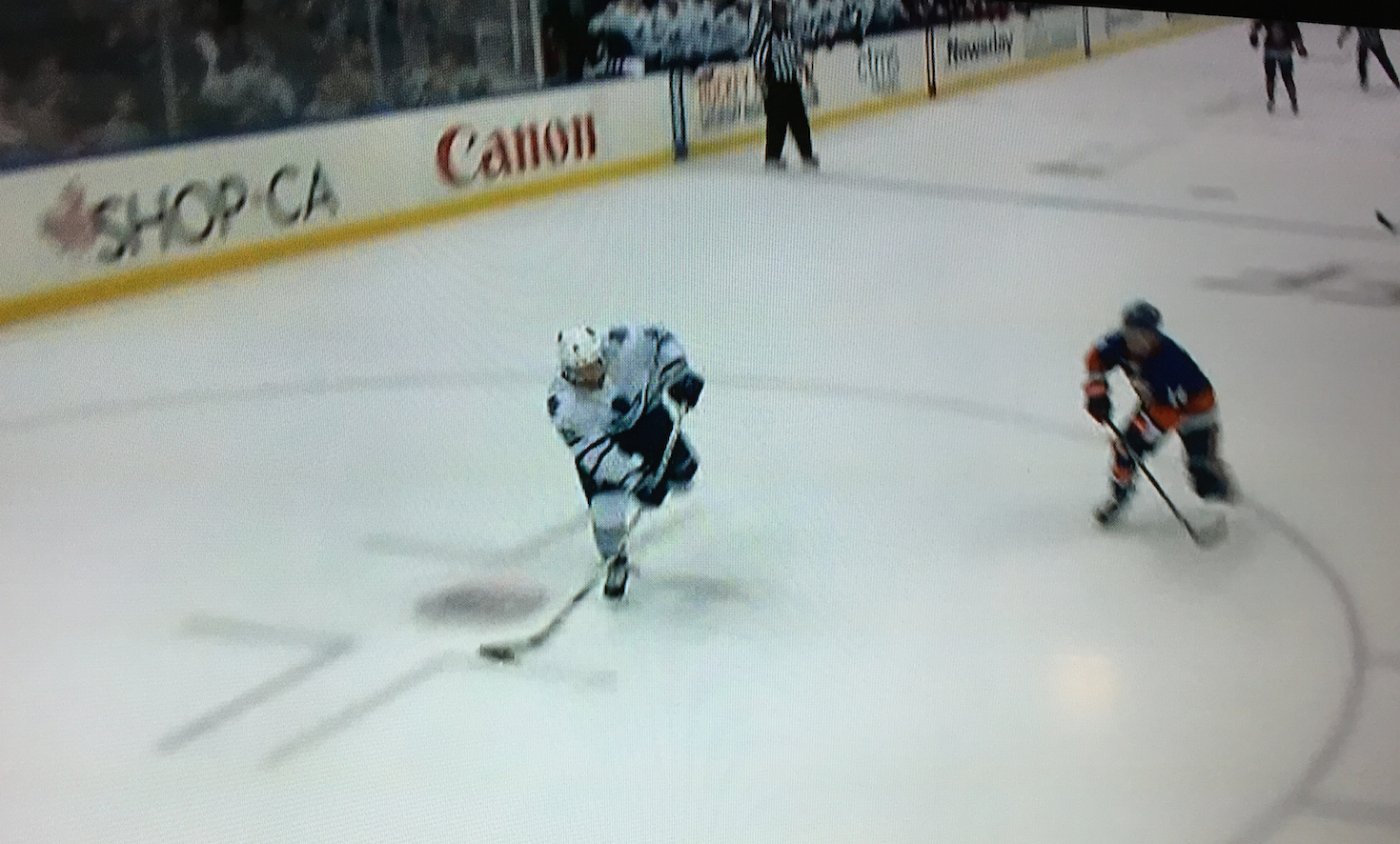 You can see in these (super high quality) stills that he doesn't use the heel of his blade on his shot much either. In hockey schools they have kids rolling the puck heel-to-toe on wrist shots.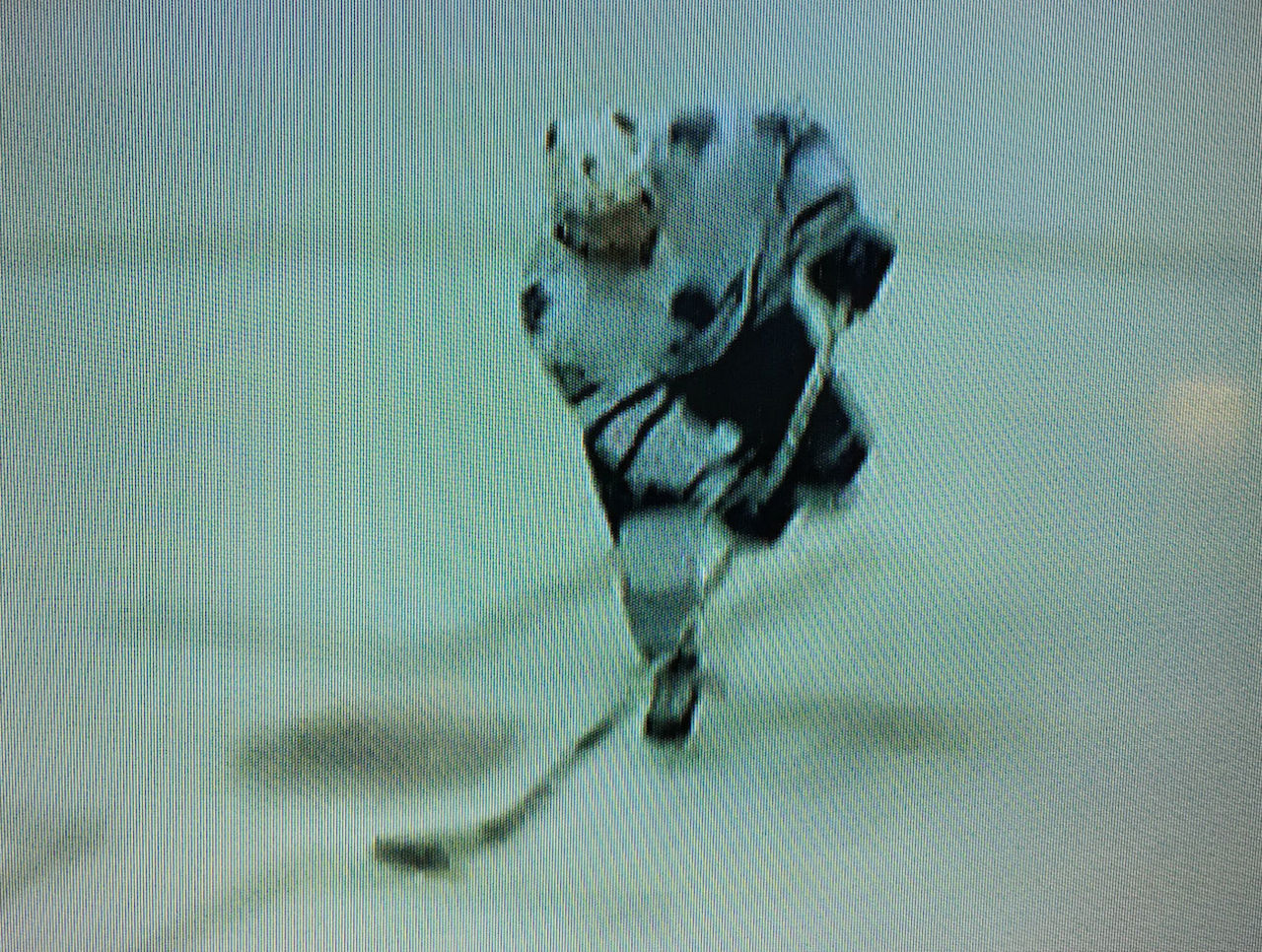 Phil is basically just whipping it. It comes off like he just tapped the "shoot" button in a hockey video game.
That means he can turn a harmless looking play into a goal (as with his first snipe against the Isles Tuesday), and he can turn a dangerous looking play into a shot that could dent the crossbar.
All told, it's borderline unfair.
Comments
✕
The only reason Phil Kessel's snapshot is any good is because it's awesome
  Got something to say? Leave a comment below!